Shoulder Press US-U002 - UpForm
The Shoulder Press US-U002 machine is designed to train the muscles of the upper body, especially the shoulder muscles.
Thanks to the elimination of unnecessary configurations and the need to adjust the machine to the exerciser each time, the machine is ideal for training beginners.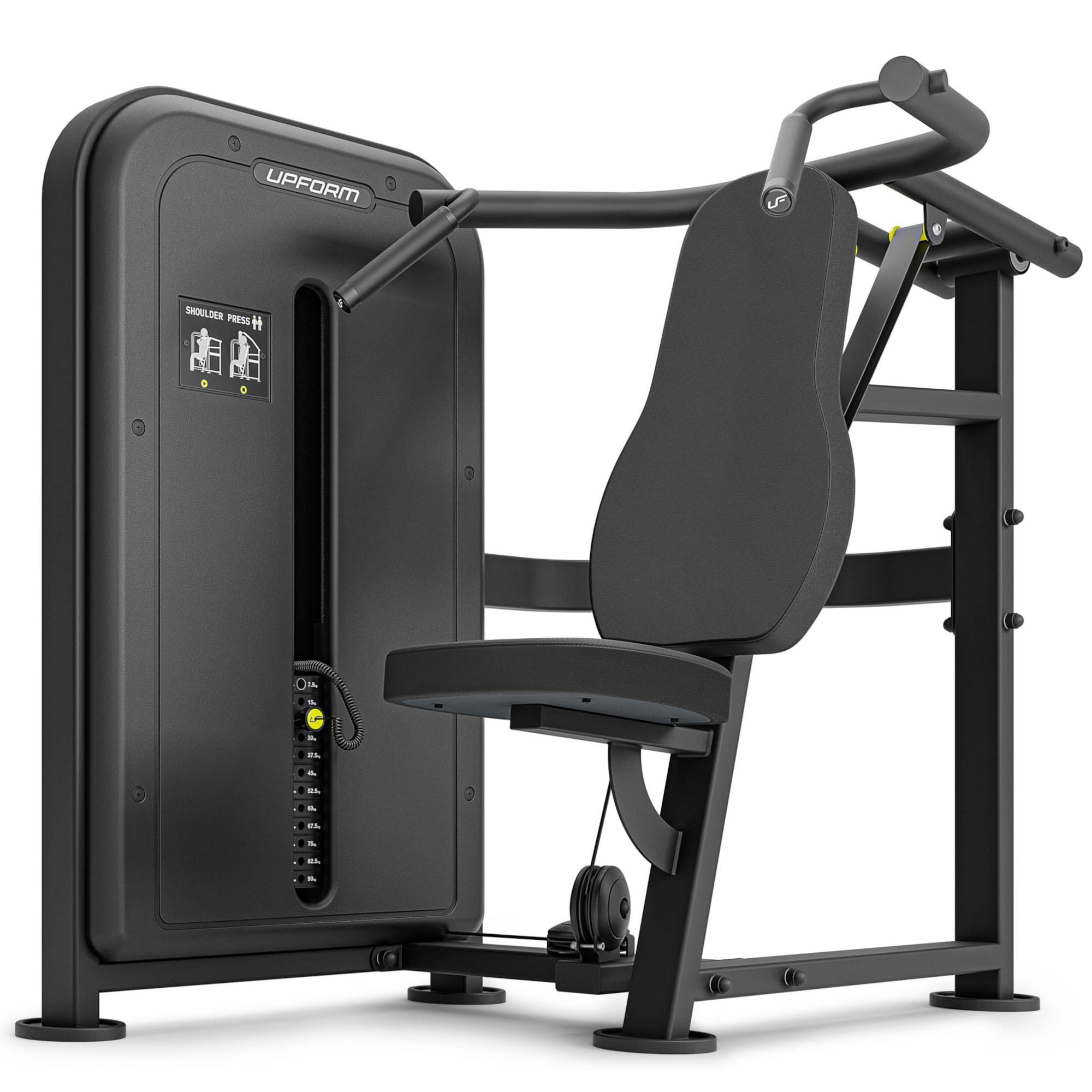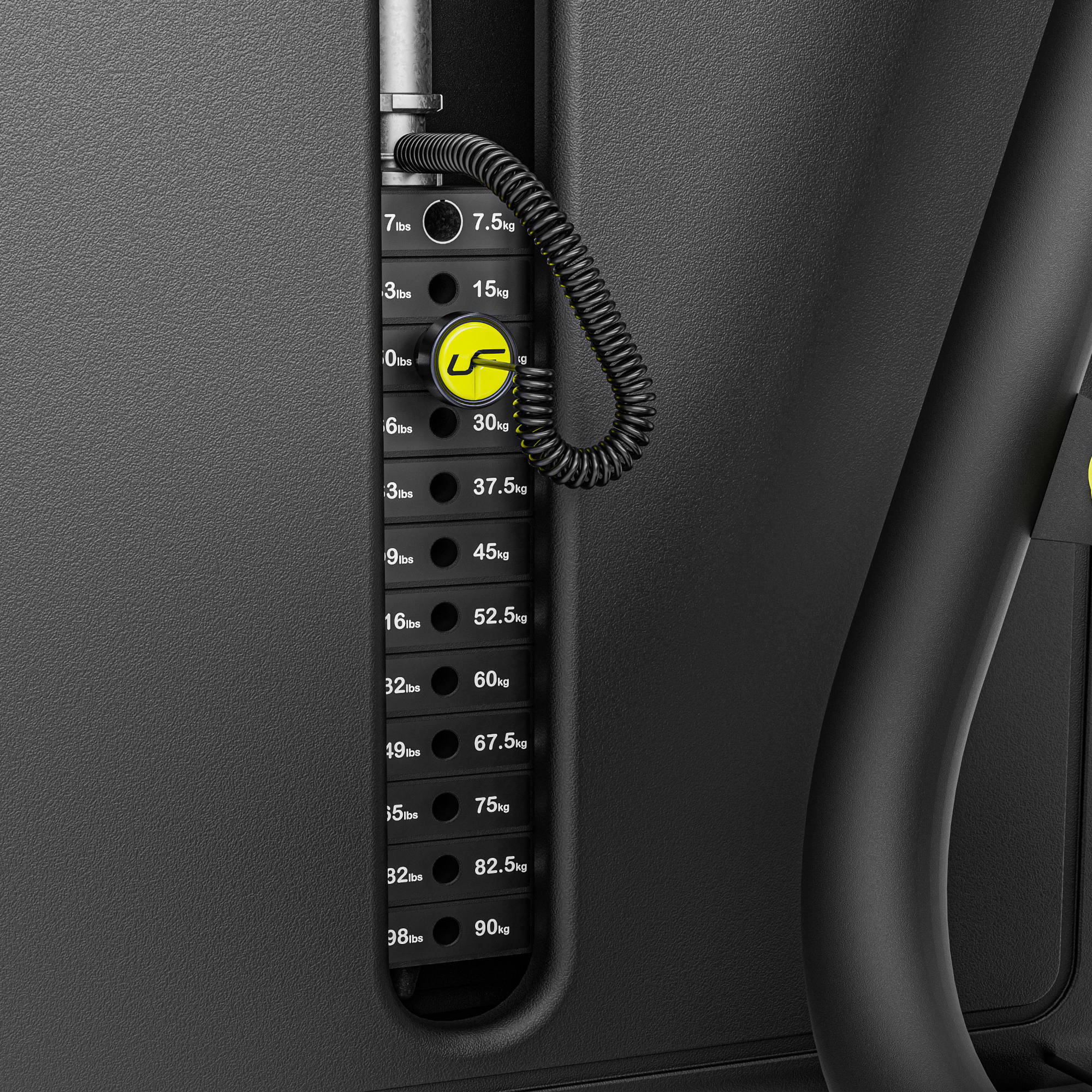 Precise weight change
The stack is made of steel. On each bar there is a sticker indicating the total weight in kilograms and pounds. The handle of the stake adjustment rod is made of aluminum, the rod itself is secured by a spiral cable.
Instructional plaque
We have placed a graphic on the machine's case, which shows in a simple and easy-to-understand way how to use the machine properly and illustrates which muscles are exercised.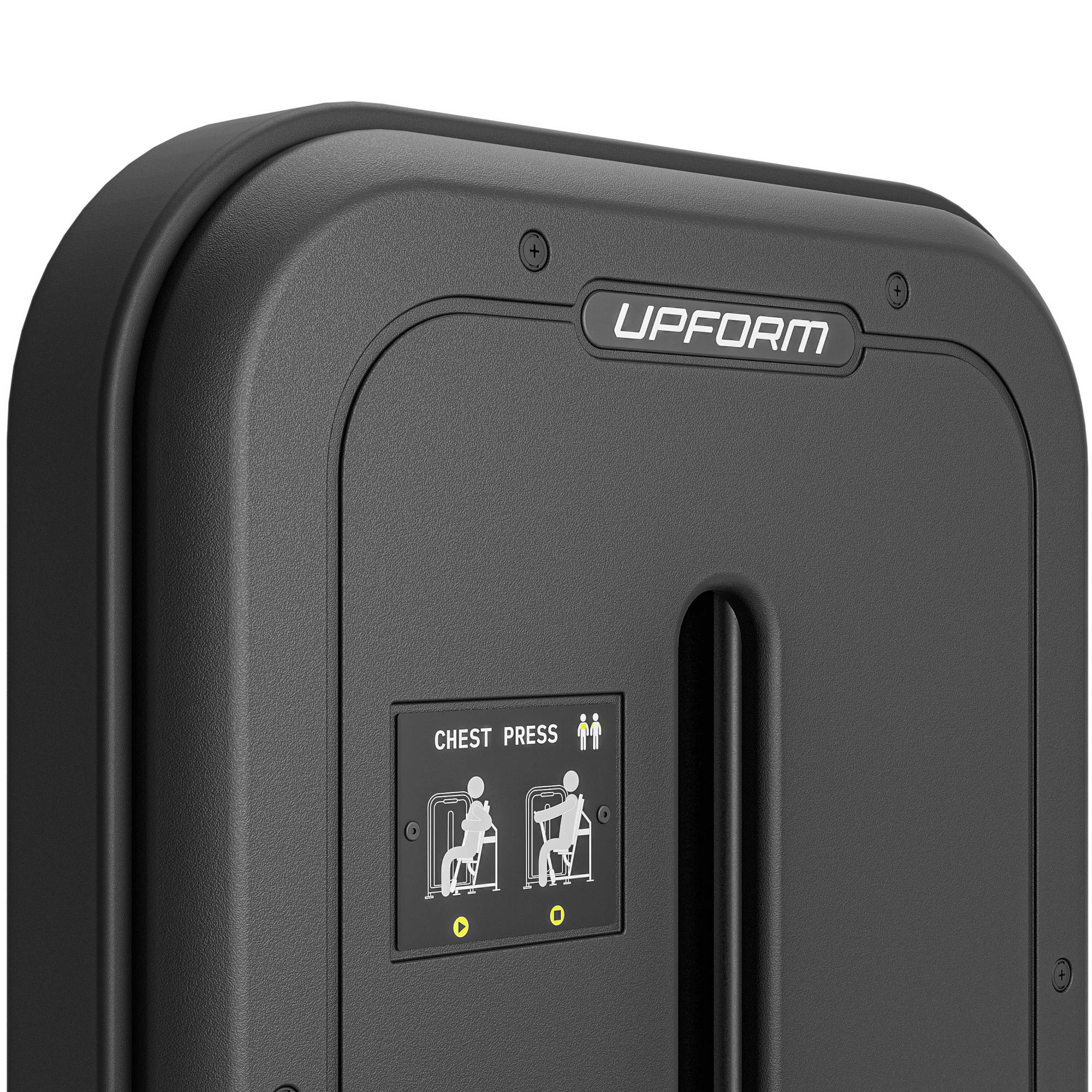 Breathable upholstery
The backrests and seats of the UpForm S-line machines have an extra thin layer of special foam, which, combined with the perforated material, creates a comfortable and breathable upholstery that significantly reduces sweating during intense exercise.
Rubberized handles
The handles are made of thermo-molded rubber resistant to sweat, damage and abrasion. Their ends are protected by an aluminum collar with a logo, which prevents them from slipping during training.