Lat Pulldown UF-020 - UpForm
The UF-020 Professional Overhead Pull-Up Station allows you to train bar pull-ups. Thanks to its well-thought-out design, the size of the stacks and the instant change of load, the station is ideal for training both advanced and beginners.
NOTE: In cases where the UF-020 will be used as a standalone, free-standing machine (without connection with other equipment from the F-LINE series) to obtain full stability of the structure it is necessary to anchor it to the ground, using the appropriate fixing pins for the surface.
The UpForm brand is a system solution aimed at commercial gyms and fitness clubs. Thanks to its modular design, UpForm equipment can be configured according to individual needs and capabilities.
120 kg stack
The UF-020 station is equipped with a 120 kg stack. The stack consists of 16 bars weighing 7.5 kg each. All bars have a sticker indicating the total weight in kilograms and pounds. The handle of the stake adjustment rod is made of aluminum, the rod itself is secured by a spiral cable.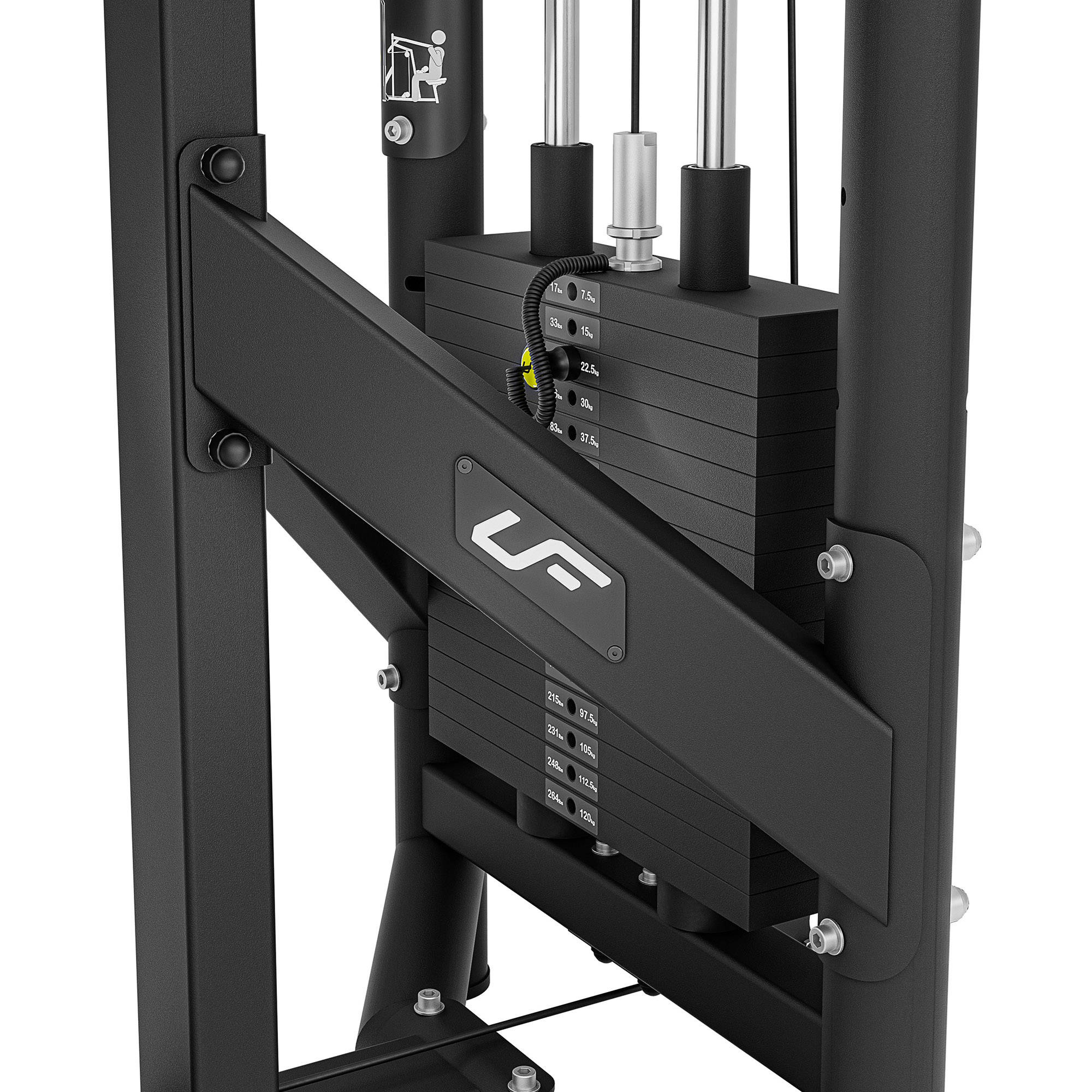 Perforated upholstery
The perforated upholstery provides adequate ventilation and moisture wicking to keep the upholstery dry longer during workouts.
Foam-covered handles
UpForm brand machines have everything to ensure maximum comfort while exercising! We covered the handles with a layer of thick, strong foam, which ensures a comfortable and secure grip for users. We covered the ends of the handles with a turned metal sleeve in black.