Leg Curl MF-U012 2.0 - Marbo Sport
Product code:
MF-U012_2.0-k2t4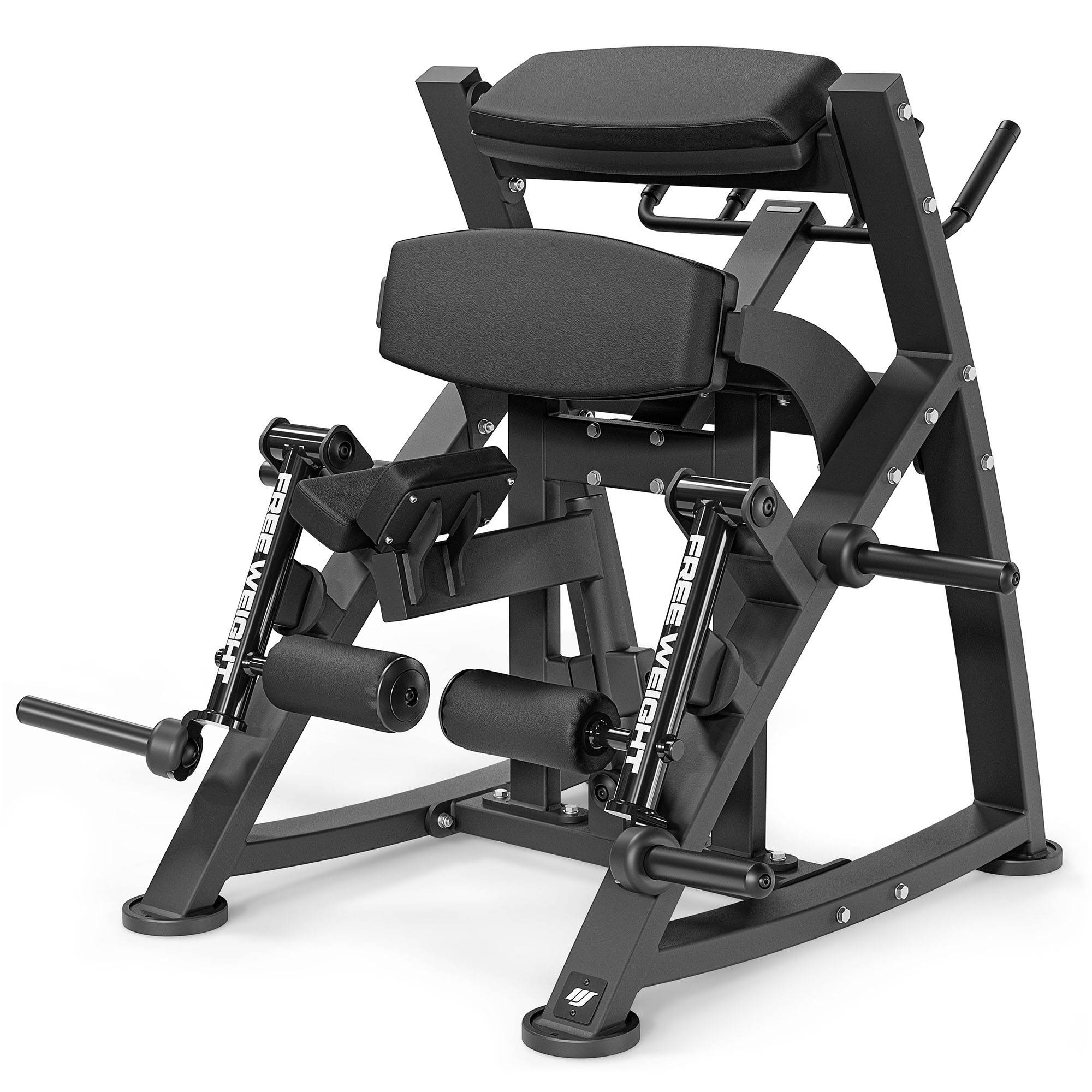 The free weight machine for the biceps thigh is a solid solution for any professional gym. On this machine your clients will be able to train the biceps thigh muscles in full safety of the exerciser. The solid construction of the machine allows you to train professionally with a huge load. Strong and comfortable upholstery, adjustable leg support and four handles ensure maximum comfort for the exercising person. Thanks to years of experience in manufacturing equipment for commercial gyms, we have managed to create a failure-free product that will not succumb to even the most intensive use. Combined with the use of state-of-the-art sheet metal and profile forming technologies, we have created a product that sets a new level of equipment quality in this price category.
Foam-covered handles
When designing the Free Weight line, we did everything to ensure maximum comfort during exercise! We covered the handles with a layer of thick, strong foam, which ensures a comfortable and secure grip for users. We covered the ends of the handles with a turned metal sleeve in silver.
Polyamide bushings for loads
The machine is equipped with polyamide-coated load bushings. The use of polyamide makes the bushings resistant to scratches and mechanical damage, even during frequent insertion and removal of loads. You can store free weights on them, so you do not need to invest in an additional rack, save space and money. The sleeves are designed for Olympic loads with a hole diameter fi50 mm.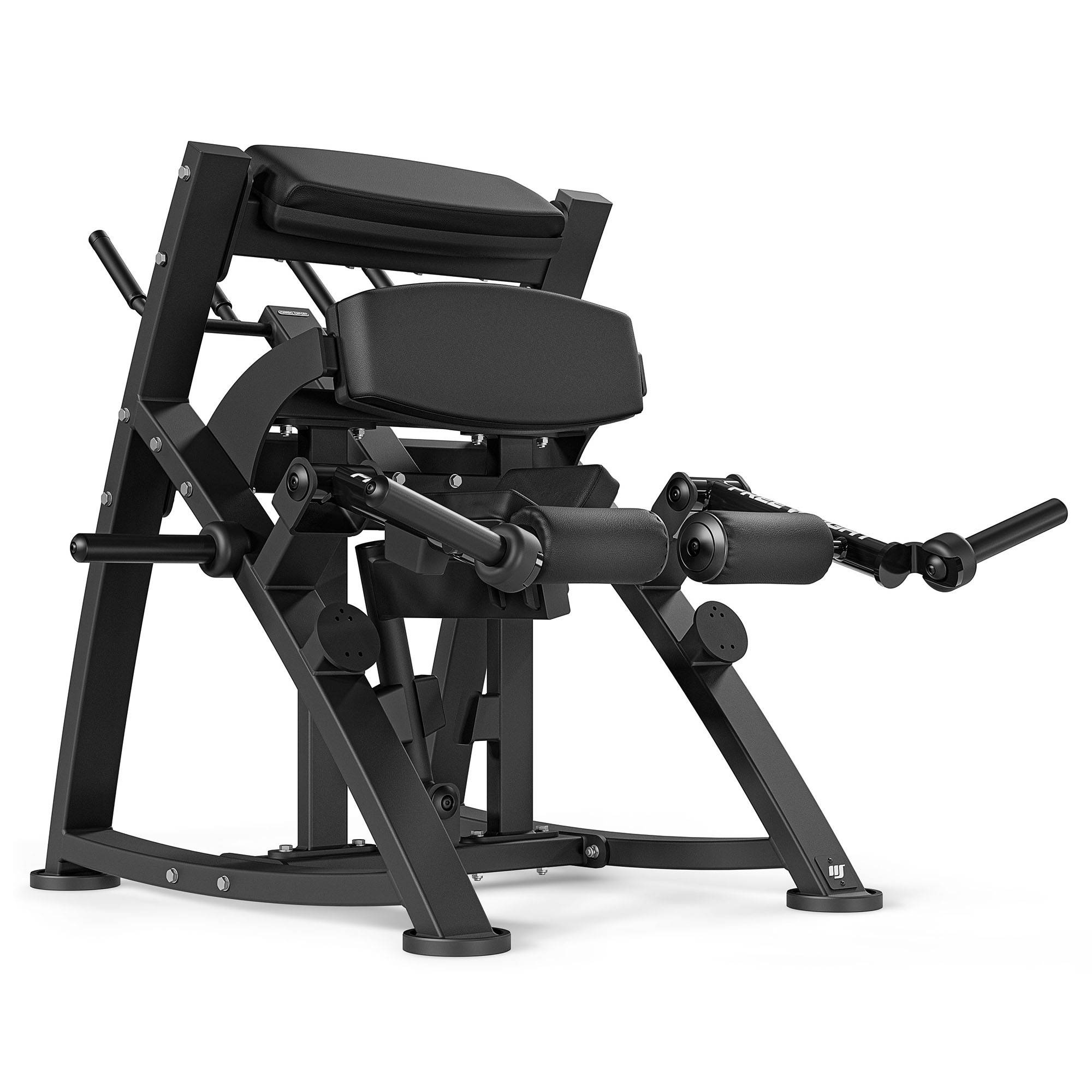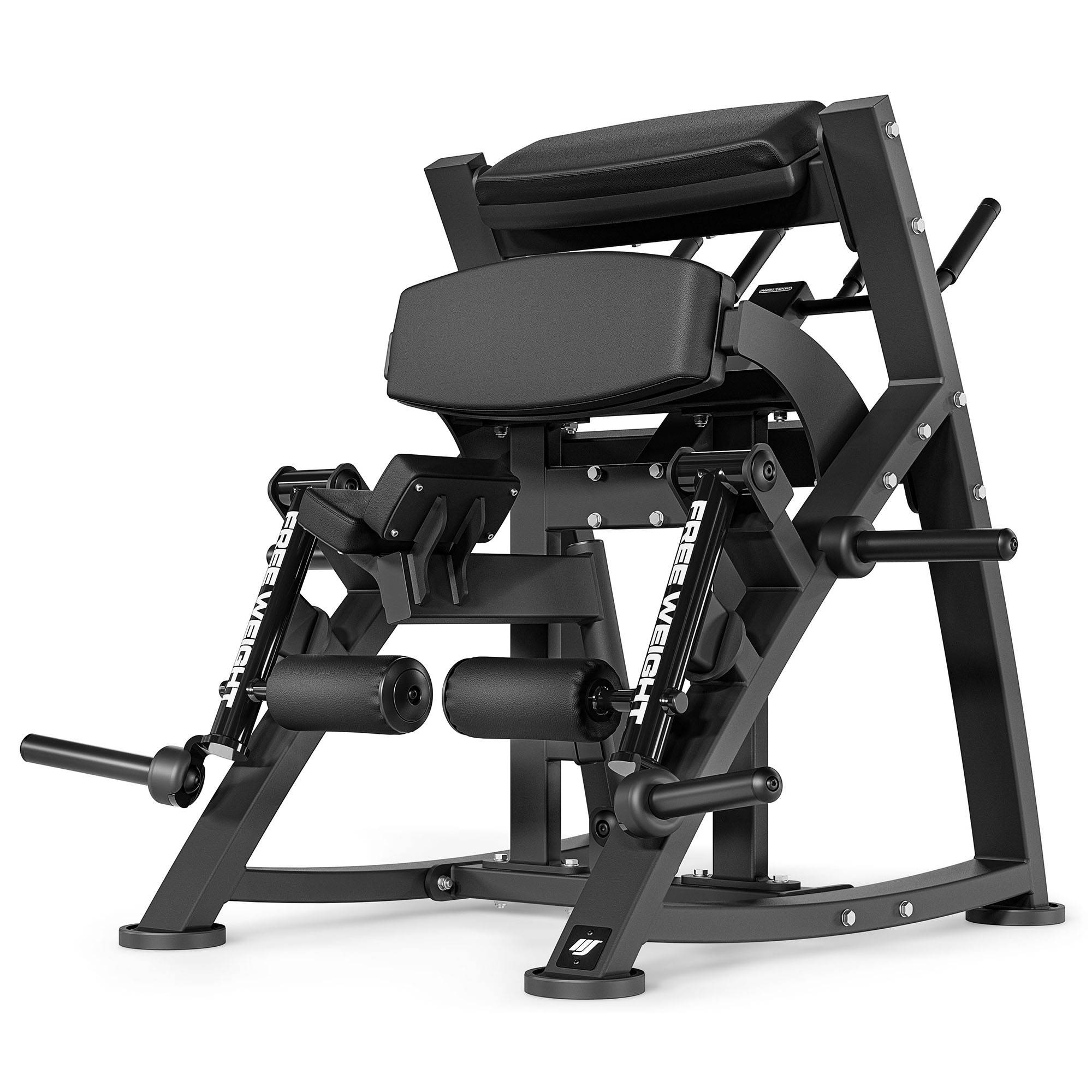 Reinforced upholstery
The upholstery has double reinforcement on each edge of the upholstered element. We were able to achieve this by using a thick, strong core thread from COATS combined with durable synthetic leather. The upholstery has been encased by covers made of durable plastic in black. They protect the upholstery from damage and give the device an extraordinary modern design.
Rubber feet
The machine is equipped with feet made of thick rubber, which ensure the stability of the equipment during exercise. Thanks to the use of rubber feet on the legs of the machine, you can be sure that it will not scratch your floor.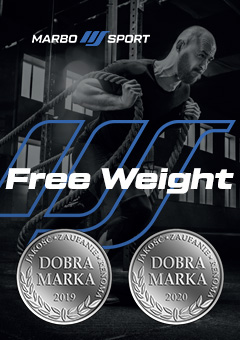 Free Weight line - free weight gym
Marbo Free Weight series is a commercial free weight equipment, designed for professional bodybuilders who value comfort and confidence in their exercises.
The equipment in this series is characterized by construction based on durable 100 x 50 mm and 100 x 40 mm profiles with a wall thickness of 3 mm. Eye-pleasing curves have been incorporated into the design of each structure, which, combined with rounded upholstery, make the appearance of the Free Weight series equipment attractive and modern. This equipment will be the ornament of any professional gym!
To ensure the safety of your customers, our equipment has been tested for safety and compliance with current standards by the European Quality Center.
The result of these tests, are the Safety Certificate and Top Security Certificate, which we have received for the equipment in the Free Weight line.
Marbo was founded over 40 years ago in Starachowice. We started with the production of simple equipment for home gyms, to constantly increase the range and quality of products together with the experience gained. Today we are the leading manufacturer of bodybuilding equipment in Poland, offering world-class equipment. We have built a brand and gained experience that obliges.
Bodybuilding is our passion, and by combining it with modern machinery, we are able to provide the highest quality equipment, made with attention to detail, and above all with your comfort and safety in mind.
The company is based in Starachowice in the Świętokrzyskie Voivodeship. This is where the office, production and warehouse halls are located. It is a base from which all forms of online sales and contact with customers are controlled, from which shipments for individual customers and partner stores are carried out. On the company's map, all roads start from Starachowice.