Abductor Machine UR-U039 - UpForm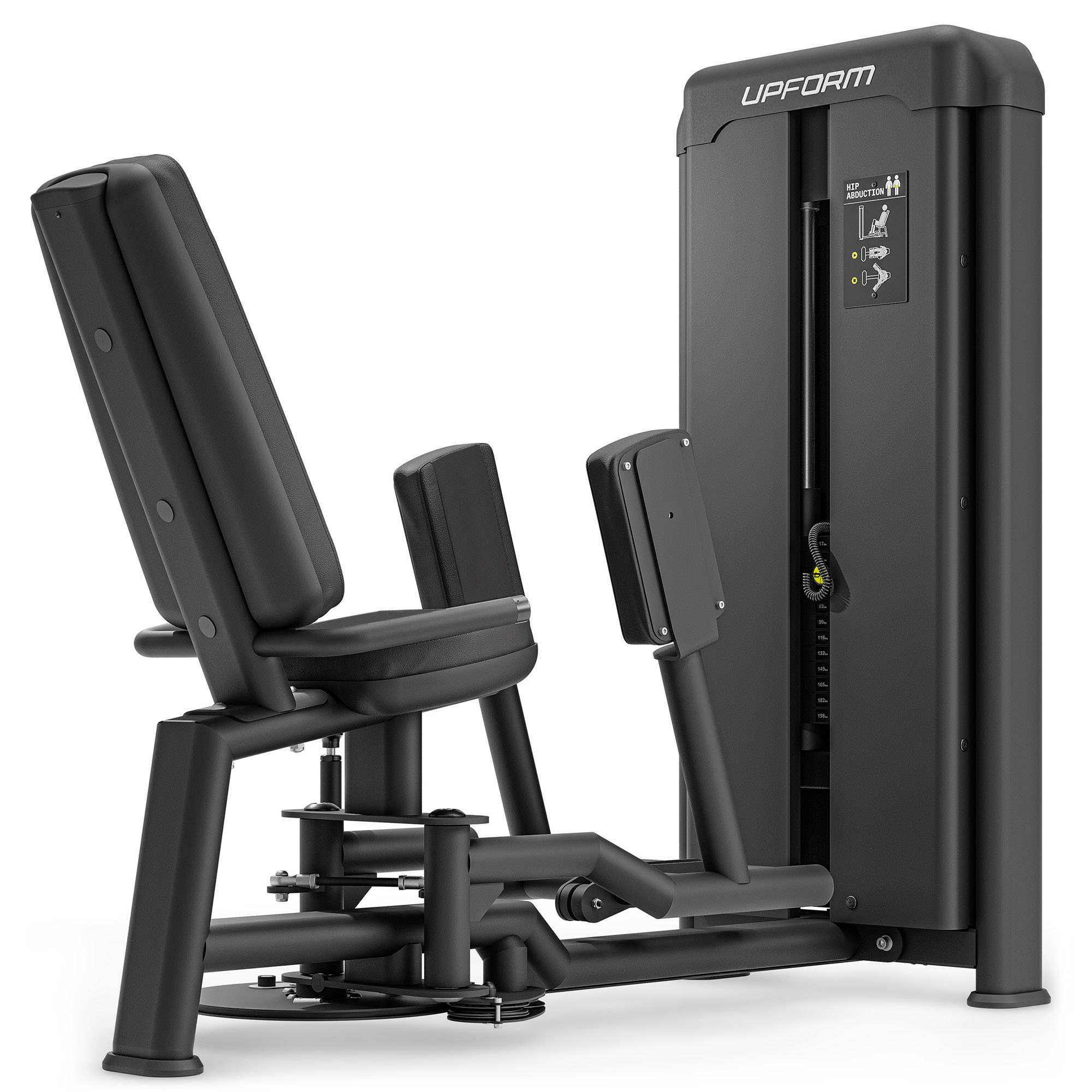 UR-U039 thigh inversion machine - UpForm
The UR-U039 thigh inversion machine from the R-Line series by UpForm is a professional device for exercising the lower muscles. Training on the UR-U039 will help shape correct posture and help maintain strong thighs, back and knees.
A large upholstered seat, the ability to choose a comfortable starting position, adjustable range of motion, a weight stack and ergonomic handles are just some of the many advantages of the UR-U039.
With the machine on the abductors, you will stimulate the work of thigh muscles such as the broad fascia flexor or great adductor, in addition, you will force the work of the accessory muscles of the gluteus maximus and gluteus maximus muscle.
Start pitch adjustment - 3 degrees
The easy-to-use 3-stage adjustment of the lower arms of the UR-U039 thigh inversion machine makes you decide for yourself from which starting position you want to perform your workout. Adjust the width to your predisposition and skill. Thanks to the locking mechanism, you can choose a comfortable starting position for your exercises.
Anti-slip grips
Non-slip grips located on both sides of the seat allow you to maintain a stable position while exercising.
Changing the load through the stack
The stack of the UR-U039 thigh adductor machine consists of 12 bars, each weighing 7.5 kg. The use of a load stack makes changing the load extremely easy, convenient and can be done without having to get down from the machine. The maximum load is 120 kg.
Elegant design
Innovation and elegance together form the timeless design of UpForm's R-Line series of products. The whole thing has been thought through at every stage, from design to production, to ultimately offer a first-class product.
Durable perforated upholstery
The upholstery is resistant to sweat and abrasion. Its quality and reliability are greatly enhanced by perforation, which improves moisture wicking, so you are sure to stay dry and fresh even after an intense workout.
Stable construction
The structure of the product has been powder-coated in black. Sturdy 3mm thick profiles have been used, which ensures the stability of the entire structure.