Multi Rack MP-S202 2.0 - Marbo Sport
Product code:
MP-S202_2.0-k2
Introducing the latest installment of the MP-S202 2.0 barbell exercise stands, which will provide you with full belay while performing exercises. MP-S202 2.0 stands are made of strong and thick 100x50x3mm profile. Their huge weight makes it a fully stationary exercise station where you will perform a safe workout for legs, chest, back and shoulders.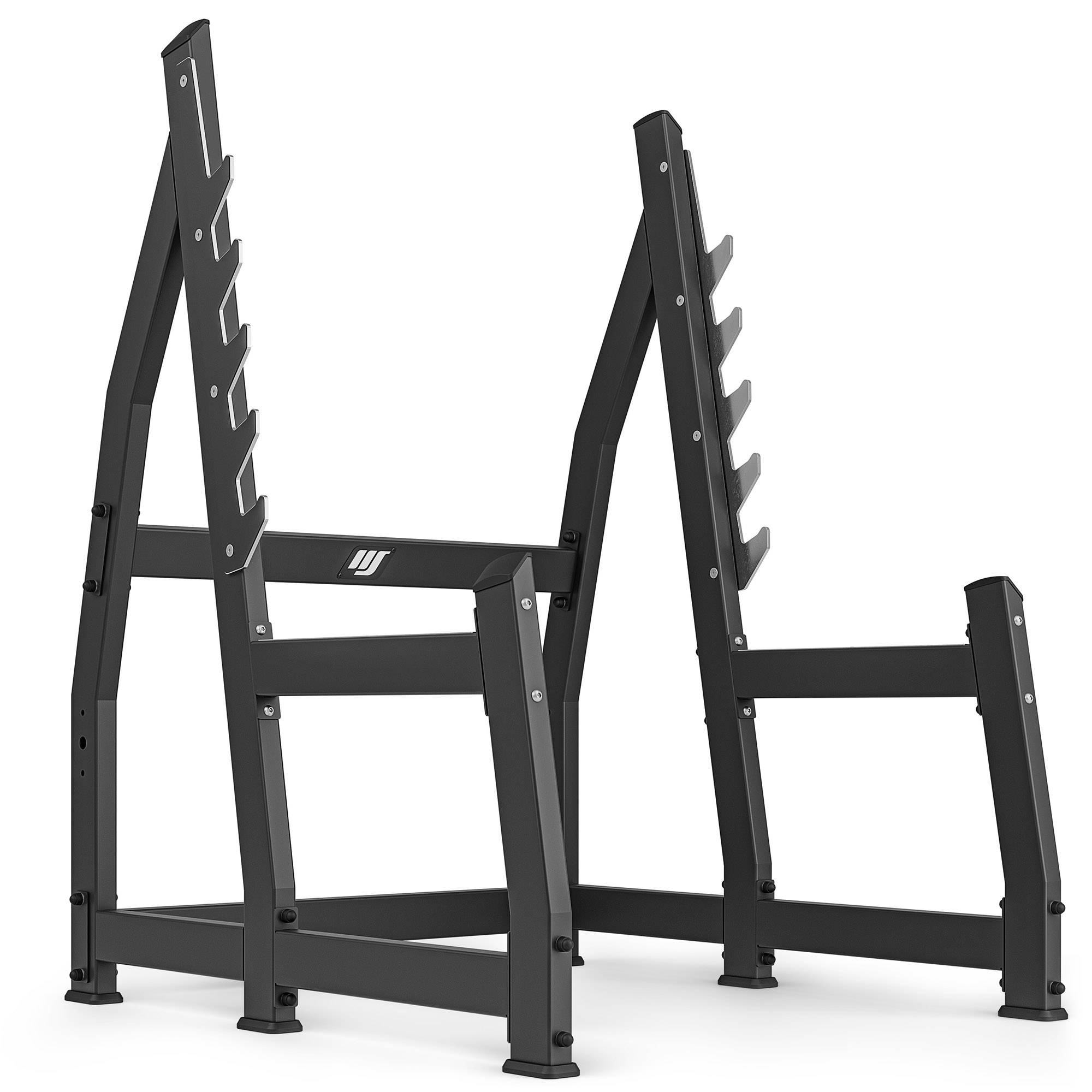 Five levels to put down the barbell
We have equipped the latest model with five pairs of barbell resting handles, which we reinforced with thick metal sheets and protected against corrosion through a galvanizing process.
Thanks to this, even during frequent barbell discarding, the varnish coating of the hooks will not be damaged.
Additional belay level
We equipped the racks with additional belay beams located at the front of the device. Such a design will allow you to perform both squats with barbells, standing toe climbs and even deadlifts.
Their upper surface has been covered with strong polyamide, which will protect the belay from scratching.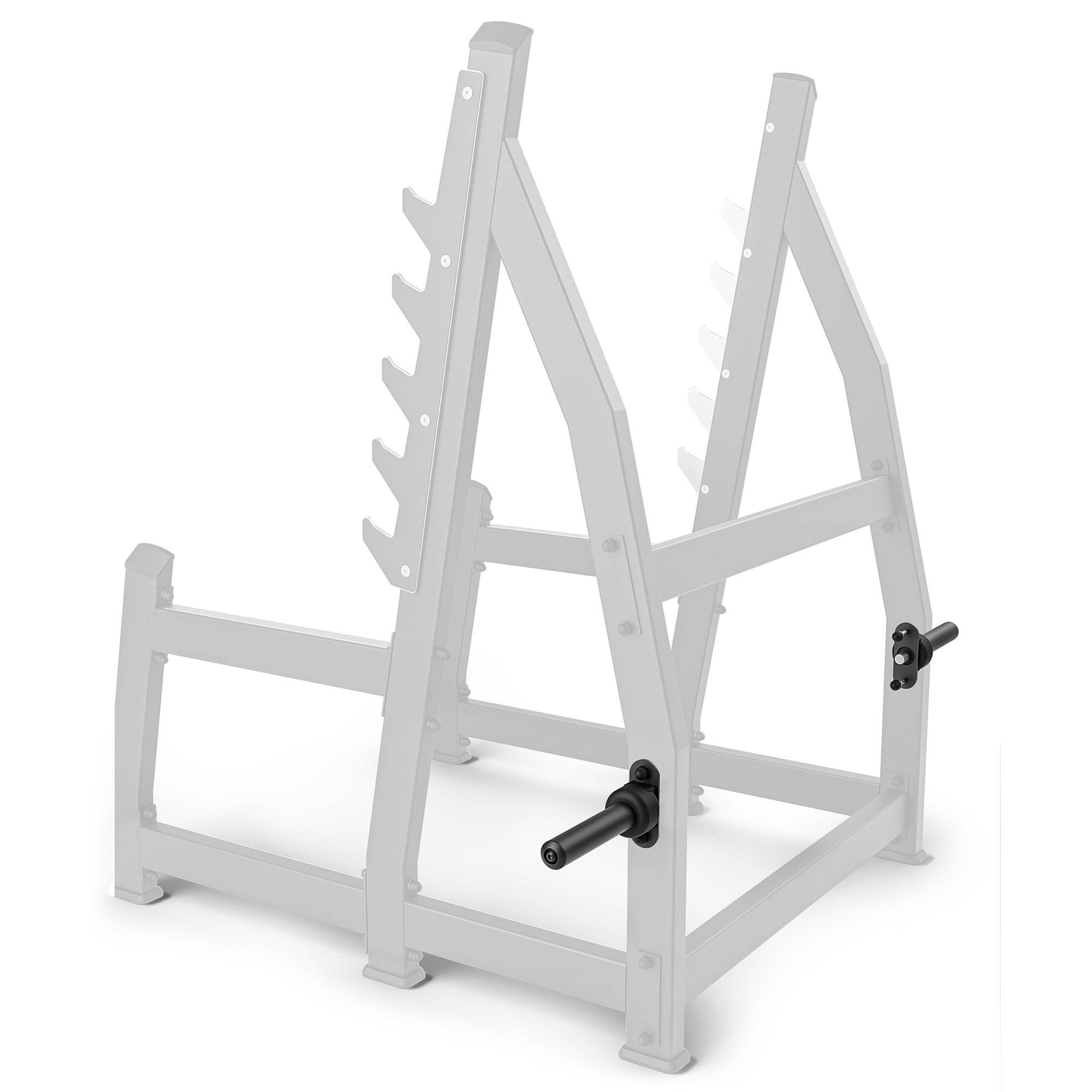 Expandable
Sleeves for Olympic weights can be bolted to the rack (available as a separate product MP-A001 2.0).
If you don't want to order them right away, there's no problem. You will be able to buy them at any time from the store staff. With this solution, the extra weight is always at hand.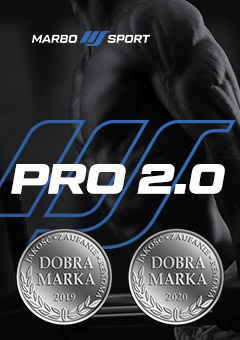 PRO 2.0 line- equipment for commercial use
The best that a real bodybuilder can meet - Marbo PRO 2.0 series.
Equipment from this line has a declaration of conformity to PN-EN 957-4:2007 and can be used in commercial and public gyms. Experience the pleasure of exercising on the best equipment on the market! Class: S - Equipment designed for commercial use.
To ensure the safety of your customers, our equipment has been tested for safety and compliance with applicable standards by the European Quality Center.
As a result of these tests, we have received the Safety Certificate and Top Security Certificate for the PRO 2.0 line of equipment.
131 cm (without MP-A001 sleeve),
188 cm (with MP-A001 sleeves)
1,99 m2 (without MP-A001 sleeve),
2,85 m2 (with MP-A001 bushings)
Marbo was founded over 40 years ago in Starachowice. We started with the production of simple equipment for home gyms, to constantly increase the range and quality of products together with the experience gained. Today we are the leading manufacturer of bodybuilding equipment in Poland, offering world-class equipment. We have built a brand and gained experience that obliges.
Bodybuilding is our passion, and by combining it with modern machinery, we are able to provide the highest quality equipment, made with attention to detail, and above all with your comfort and safety in mind.
The company is based in Starachowice in the Świętokrzyskie Voivodeship. This is where the office, production and warehouse halls are located. It is a base from which all forms of online sales and contact with customers are controlled, from which shipments for individual customers and partner stores are carried out. On the company's map, all roads start from Starachowice.