Bench racks MS-S101 - Marbo Sport
It is cheaper in a set!
Set MS1 | Multi-adjustable bench MS-L101 + bench racks MS-S101 - Marbo Sport
Set MS10 | Adjustable bench MS-L102 + Bench racks MS-S101 - Marbo Sport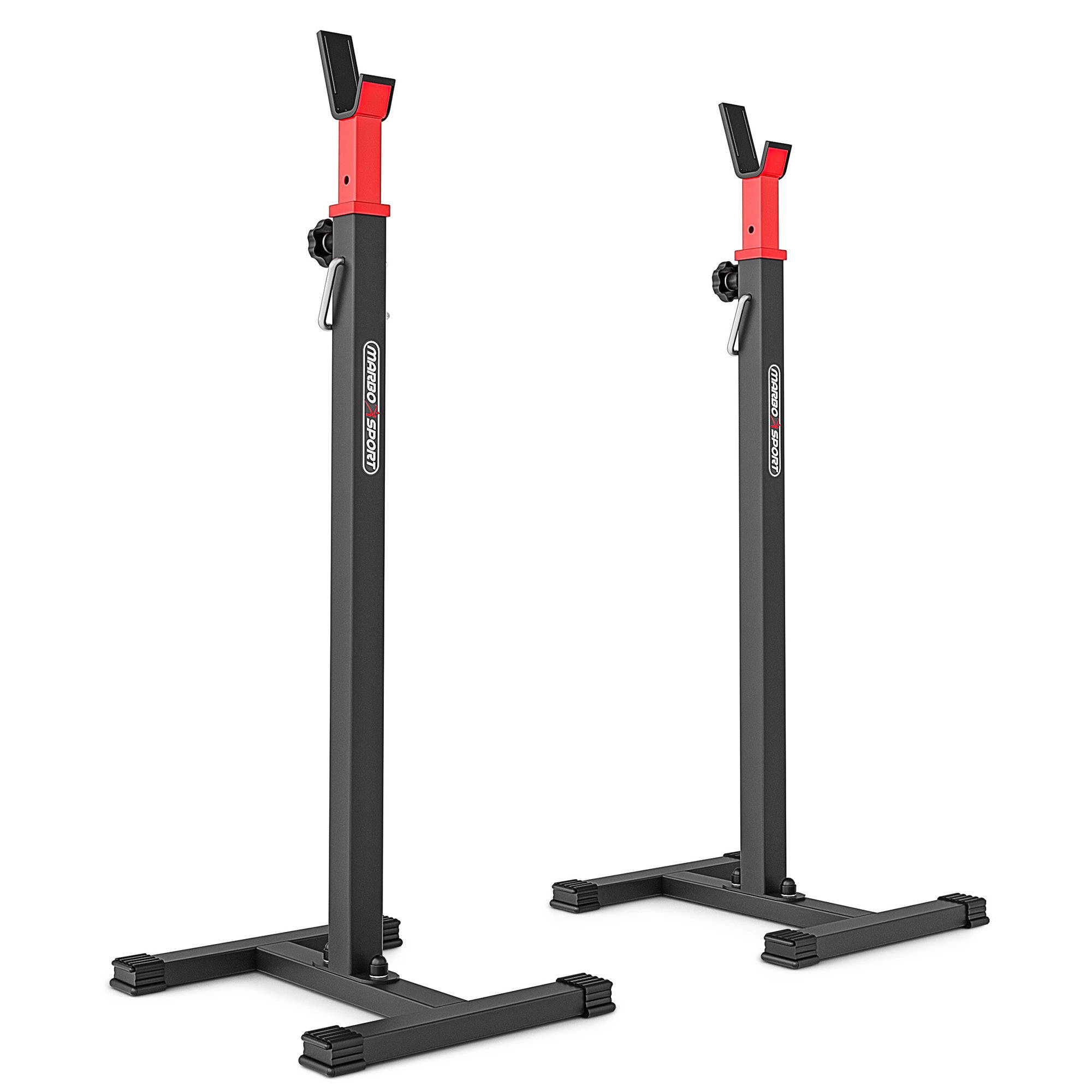 MS-S101 racks are designed to be used individually or in sets with Marbo-Sport benches.
They are equipped with 8-position height adjustment, and barbell holders have rubber pads, so they dampen noise and absorb the impact of the barbell during training.
Additionally, the racks also have rubber feet to prevent scratching the floor.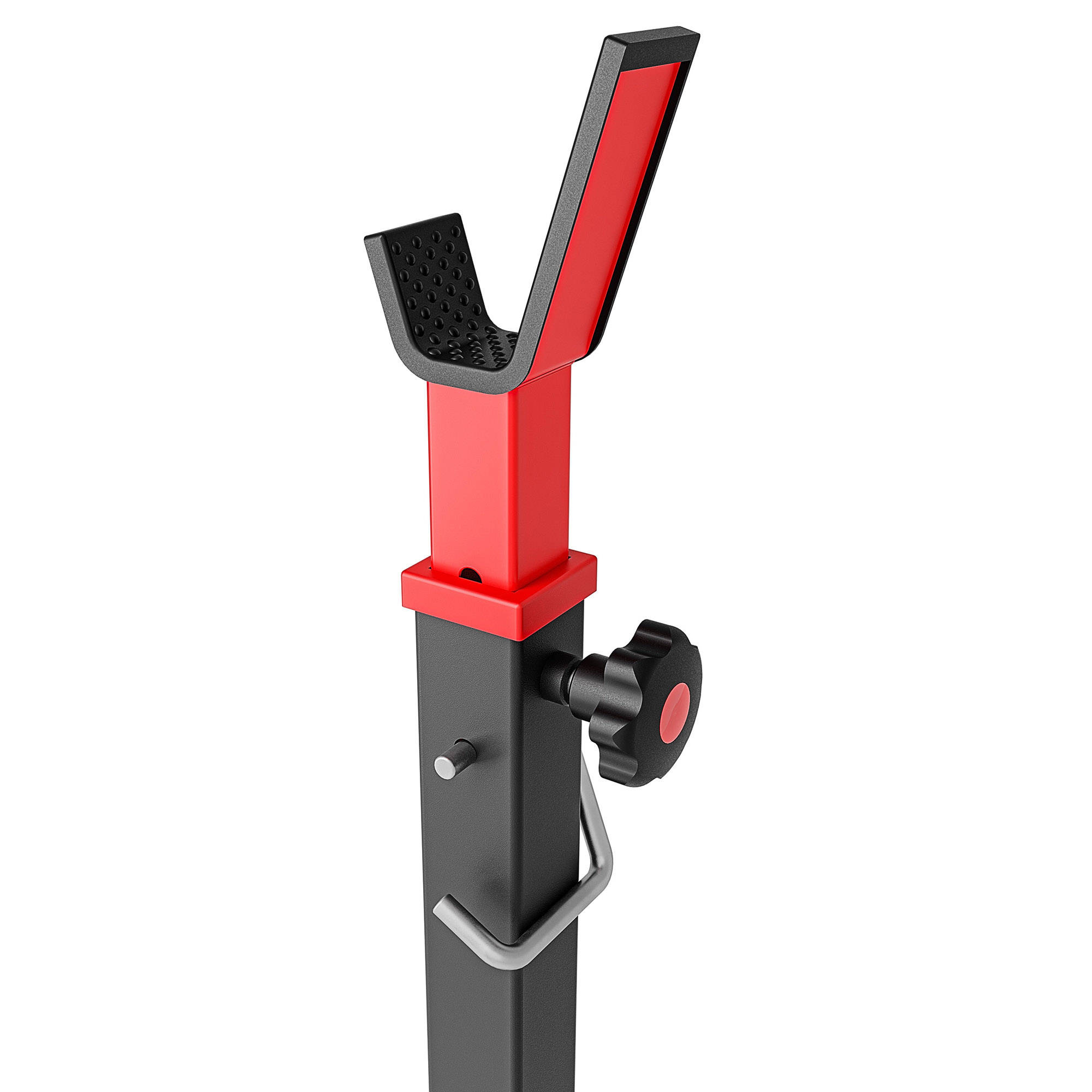 Pressure knob
The MS-S101 racks are equipped with a pressure knob, which you use to stabilize the barbell holders after setting them to the needed height.
Rubber cushioning pads
They provide noiseless barbell placement during exercise and prevent demage of the powder coating.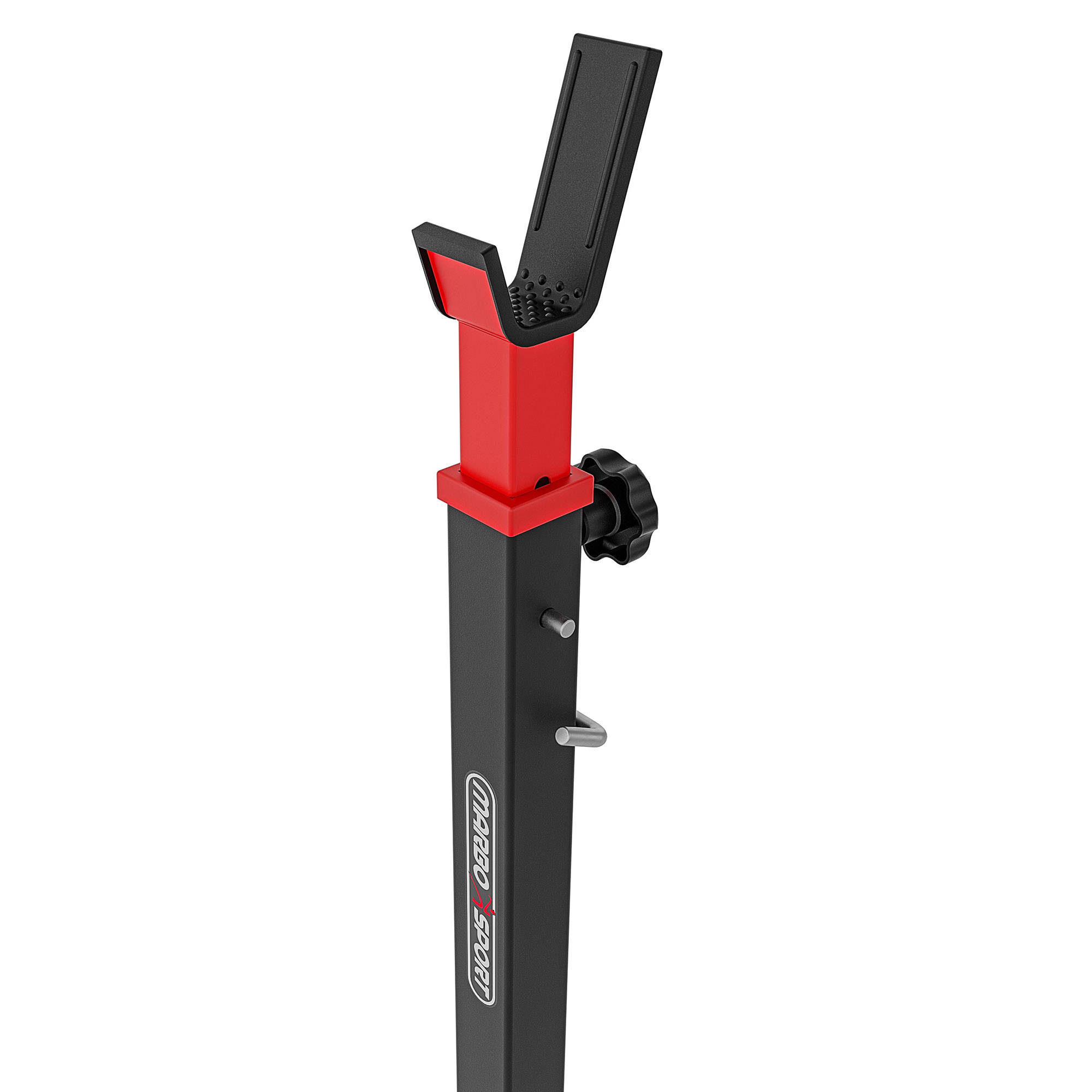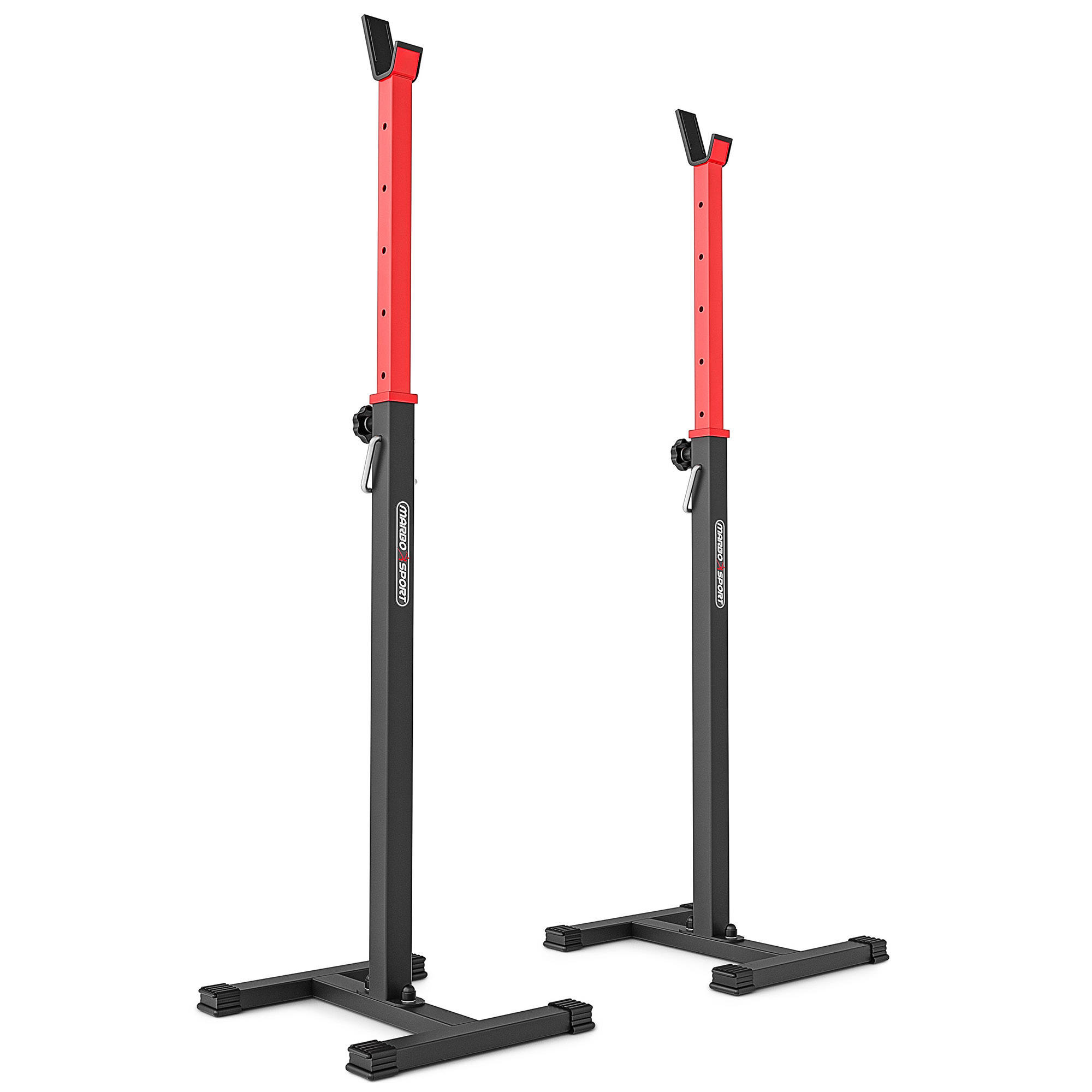 Eight levels of height adjustment
The design of the racks allows you to adjust their position in eight levels from 99 to 169 cm.
A stable base
The base has the dimensions of 50 x 41 cm. Thanks to such dimensions, the racks will always remain in place.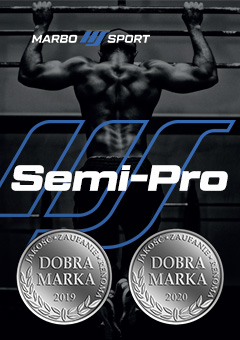 Semi-Pro line - the sports equipment for private use
The Semi-Pro Line was designed for ambitious athletes who value comfort and safety during training. The strong 50 x 50 mm profile with 2 mm wall thickness guarantees the stability of the construction. Thick snap fasteners and high-quality padding in two colors leave no doubt that the sports equipment from Marbo Sport is of top quality. Do not accept compromises - this makes training especially fun!
Leave the compromises and make the training extra fun!
Marbo was founded over 40 years ago in Starachowice. We started with the production of simple equipment for home gyms, to constantly increase the range and quality of products together with the experience gained. Today we are the leading manufacturer of bodybuilding equipment in Poland, offering world-class equipment. We have built a brand and gained experience that obliges.
Bodybuilding is our passion, and by combining it with modern machinery, we are able to provide the highest quality equipment, made with attention to detail, and above all with your comfort and safety in mind.
The company is based in Starachowice in the Świętokrzyskie Voivodeship. This is where the office, production and warehouse halls are located. It is a base from which all forms of online sales and contact with customers are controlled, from which shipments for individual customers and partner stores are carried out. On the company's map, all roads start from Starachowice.