Crunch Bench UR-L006 - UpForm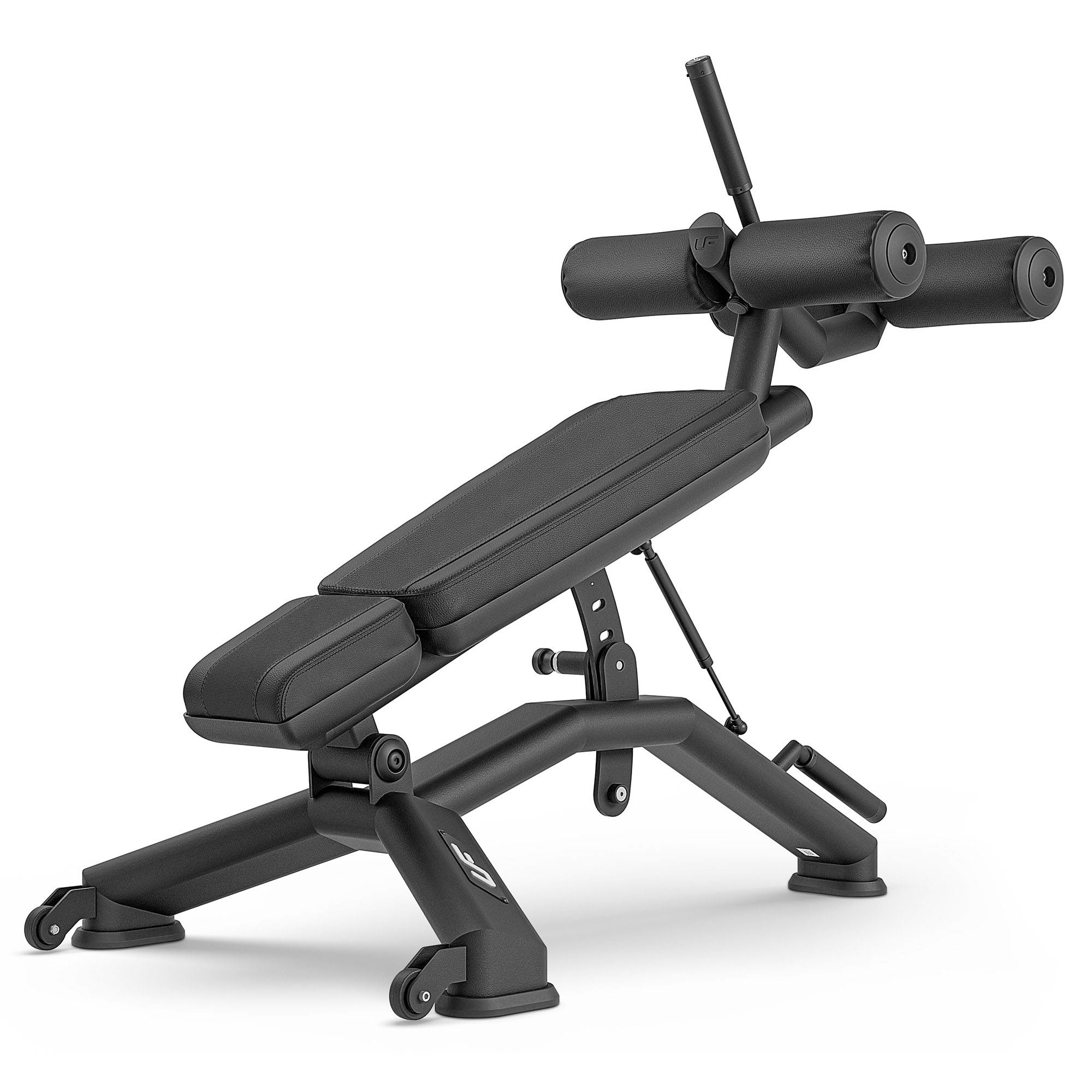 The UR-L006 adjustable abdominal bench is a professional tool with which you will sculpt steel abdominal muscles.
Four-stage adjustment of the bench's incline setting, allows you to increase or decrease the level of difficulty of your exercises. Such a solution makes it a product suitable for both beginners and advanced users.
The upholstery of the bench is made of two elements, adapted to the anatomical shapes of the exercising person. From the bottom it is protected by a casing made of durable material, which gives the device a unique look.
Tilt angle adjustment system
The UR-L006 bench has four levels of backrest angle adjustment, which will allow you to adjust the level of exercise difficulty suitable for each user.
We have placed an actuator under the backrest of the bench, which makes it easier to change the angle of the backrest and protects the bench from bumping
Handle and transport wheels
The bench is equipped with a non-slip coated handle and practical transport wheels.
Thanks to this solution, you can transport the device conveniently and safely.