Scott bench UR-L004 - UpForm
Sitting prayer bar UR-L004 is a massive and sturdy station for exercising arm muscles in a sitting position.
The construction of the prayer bar is based on thick 125x60 mm oval profiles with a 3 mm wall, which guarantees the solidity and durability of the entire structure.
Comfortable seat adjustment
The five-stage seat adjustment allows you to perfectly adapt the machine to the height of the exerciser.
The adjustment is made using a pneumatic actuator, so you can adjust the machine to your needs without getting off the seat.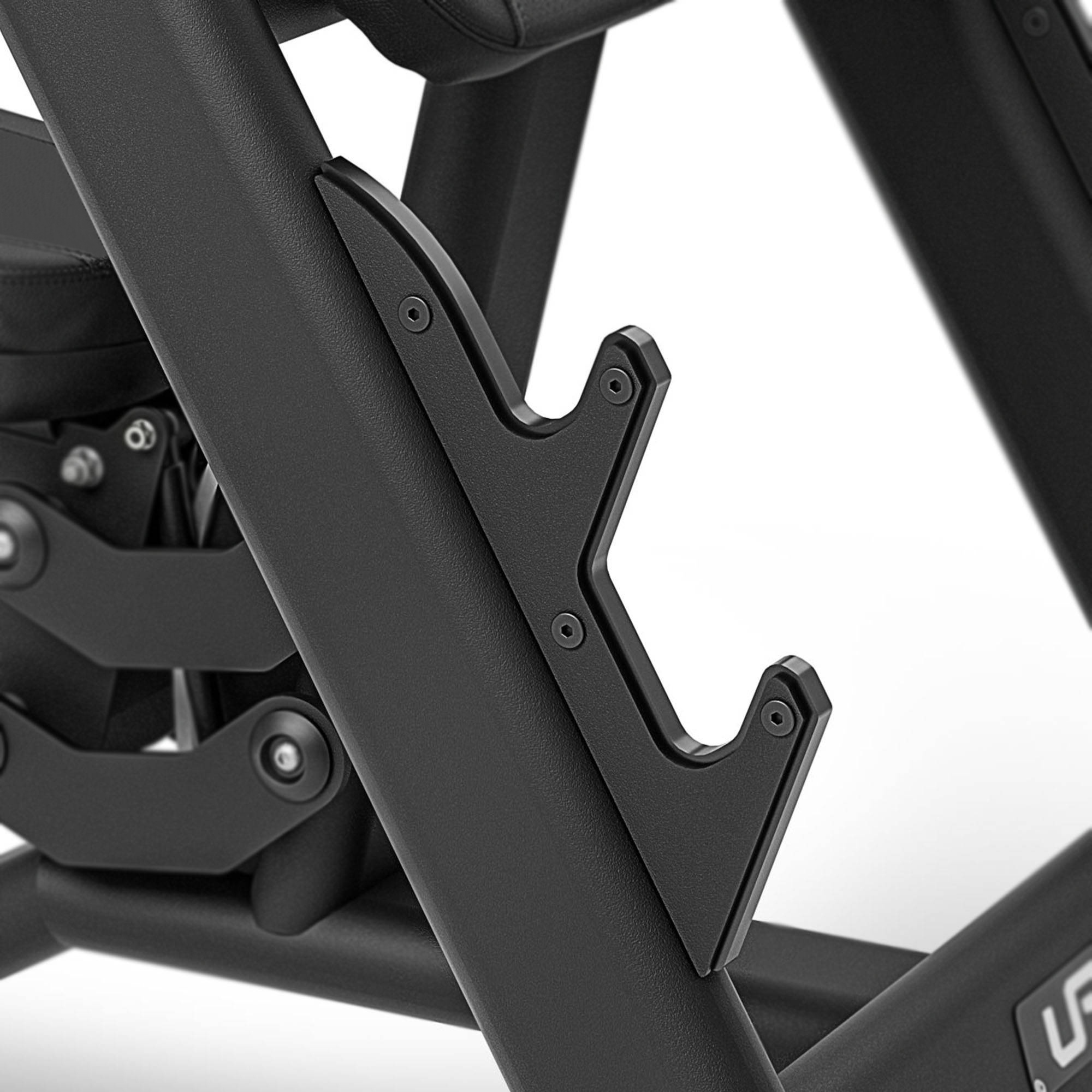 Polyamide griffin holder
The place for putting down the griffin is made of strong and durable polyamide, which ensures noiseless putting down of the barbell during training and protects the grips and griffin from bruises and scratches.