Cable crossover UF-T008 - UpForm
In a set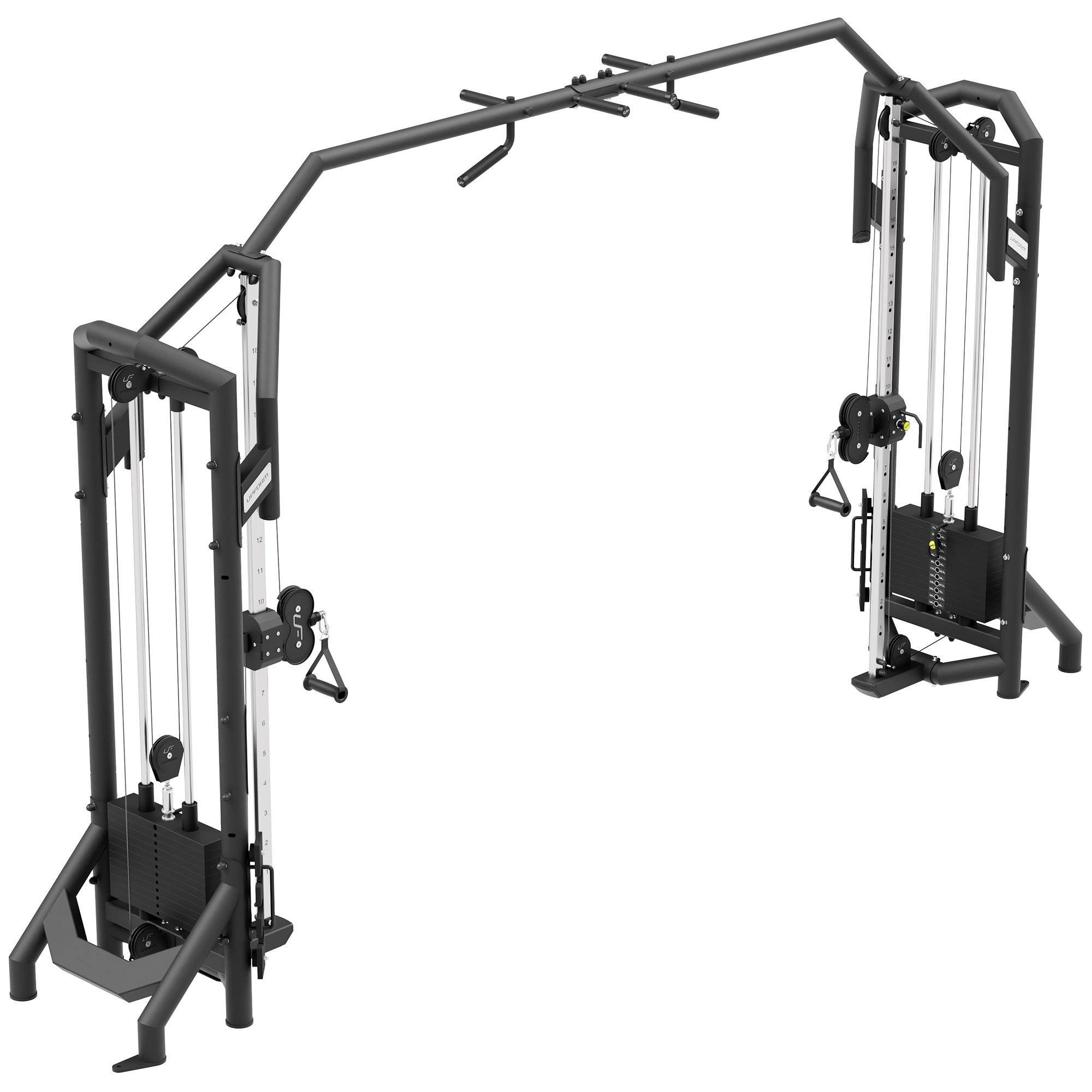 If you are looking for absolutely uncompromising solutions, you need professional equipment that will meet the most exorbitant requirements, and at the same time does not cost a fortune, then our offer is addressed to you!
Set composition:
2 x UF-002 up-and-down door station
1 x Connecting beam UF-013
2 x Foot UF-017
The handles shown in the photos are not part of the set.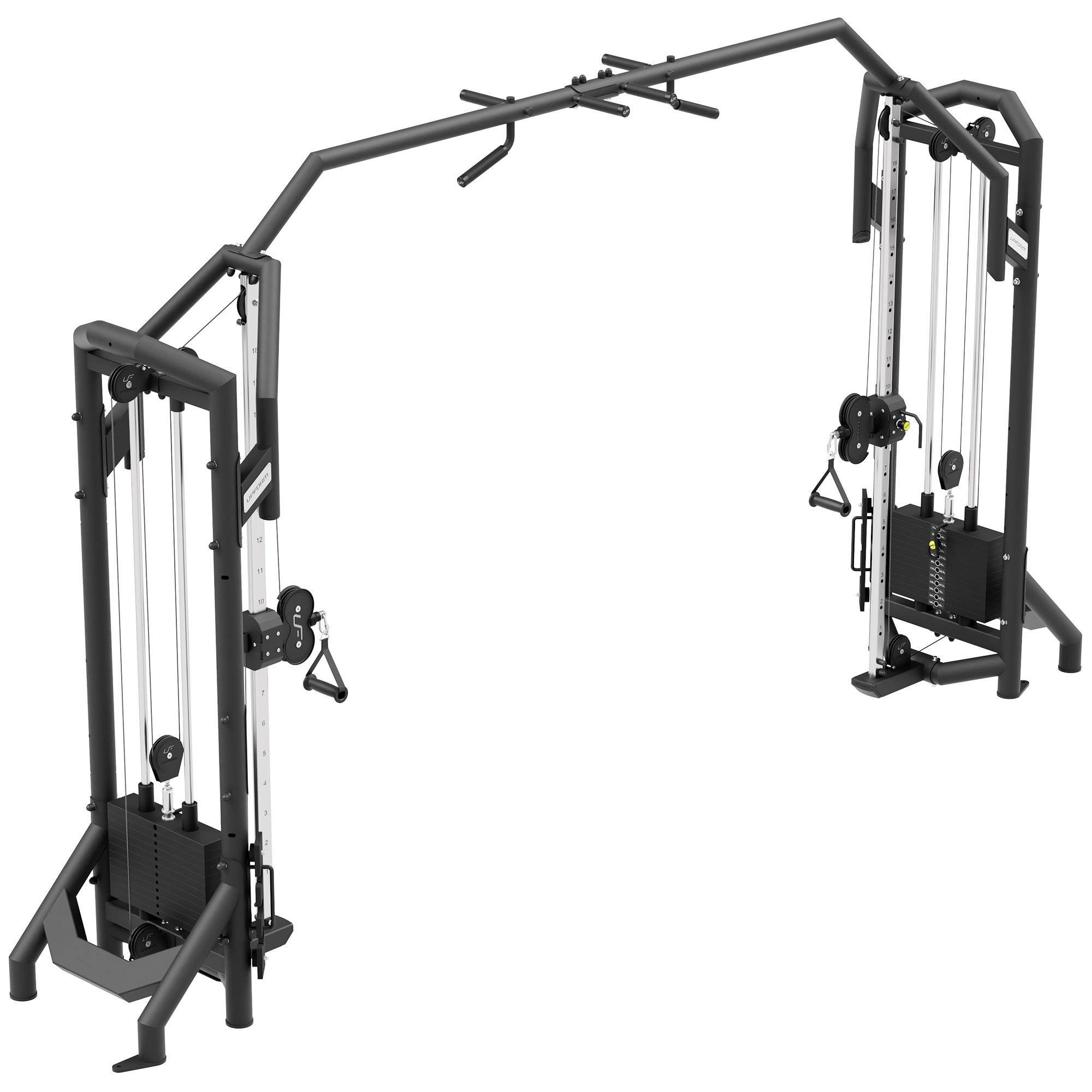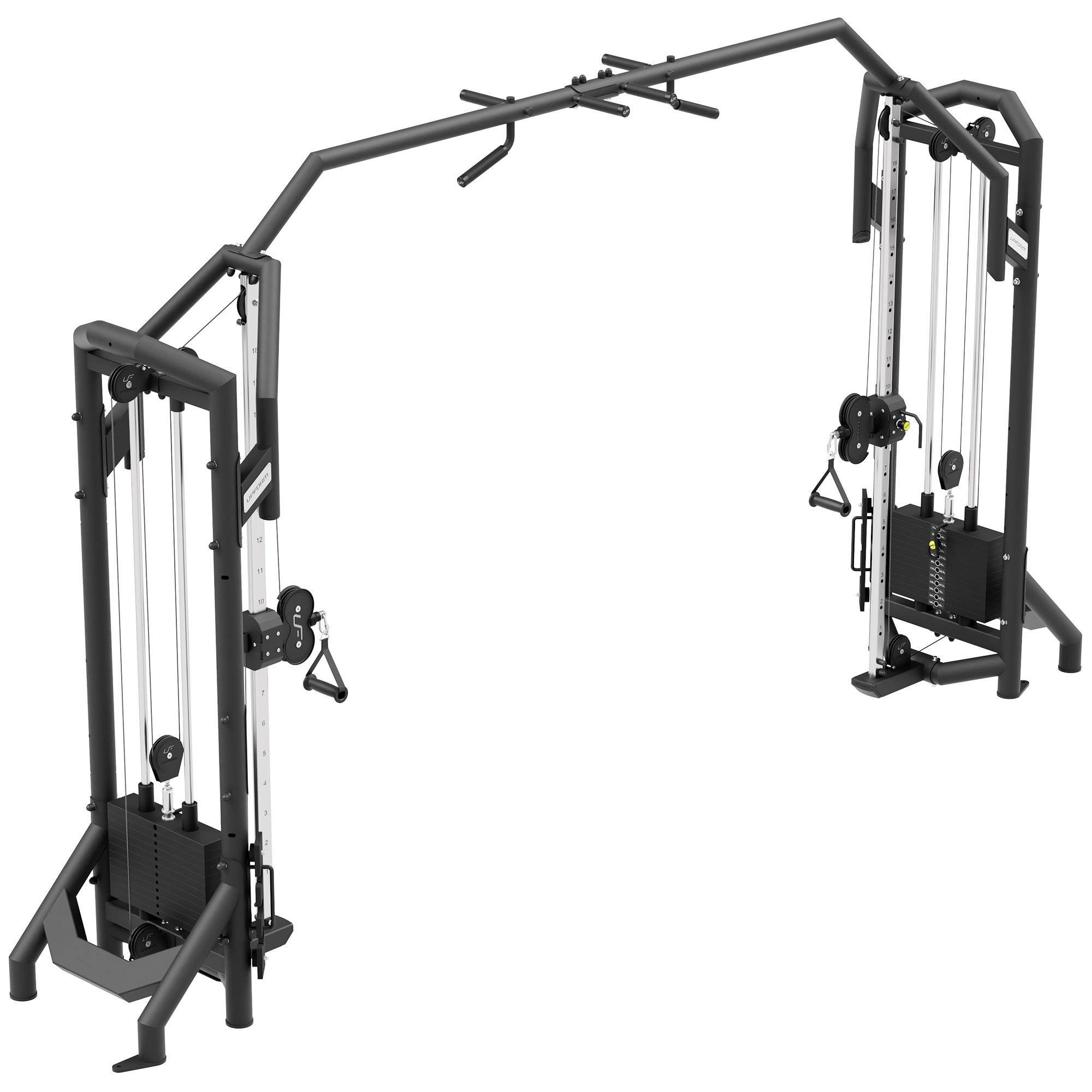 The UF-T008 adjustable handle gate is one of the basic devices that every professional gym should have. Thanks to its well-thought-out design, the right gears and the size of the stacks, both a beginner and an advanced user can train on the tower.
The UpForm brand is a system solution aimed at commercial gyms and fitness clubs. The UF-T008 gantry perfectly serves as a base, which you will expand with other UpForm brand stations.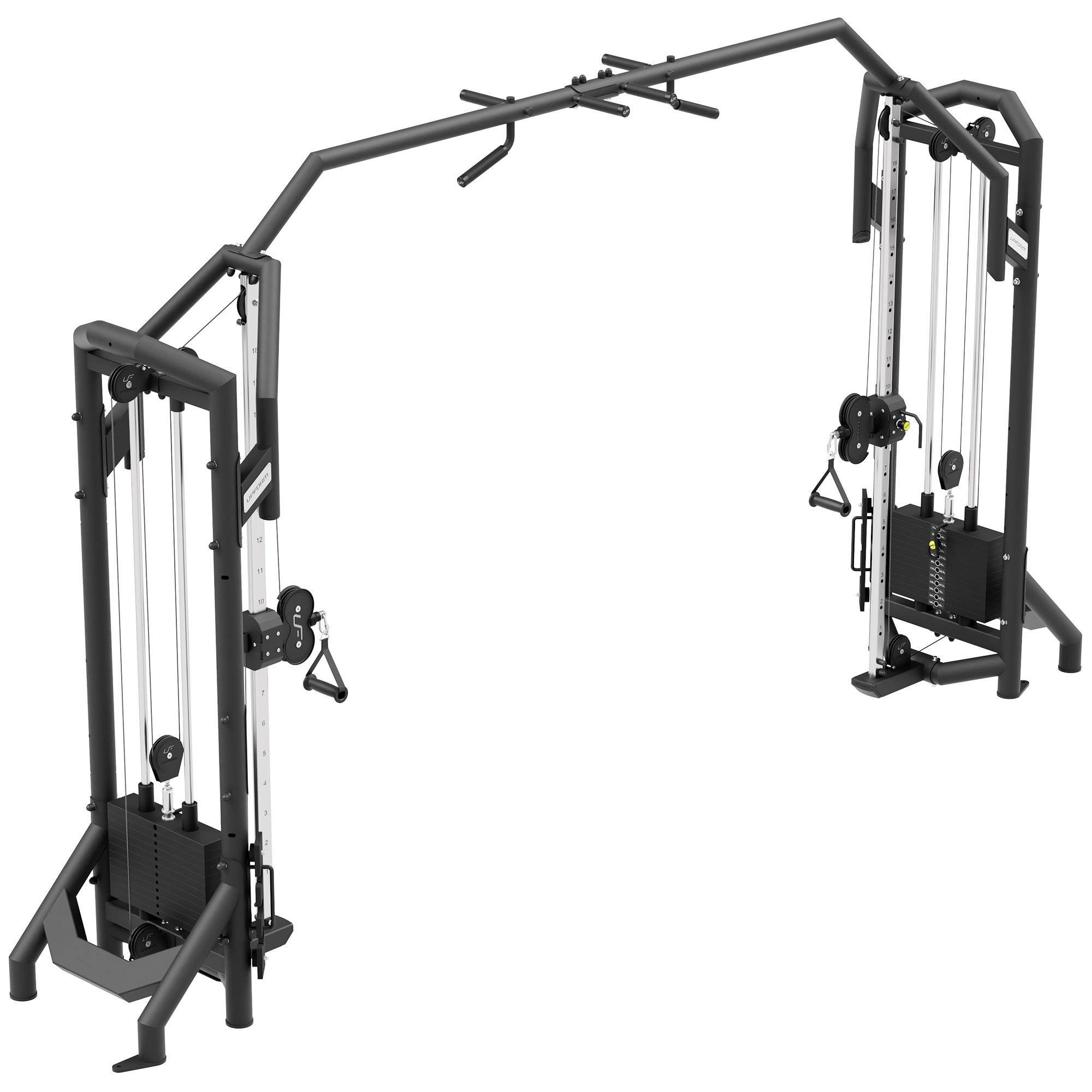 Why is it worth choosing the UpForm brand equipment in particular?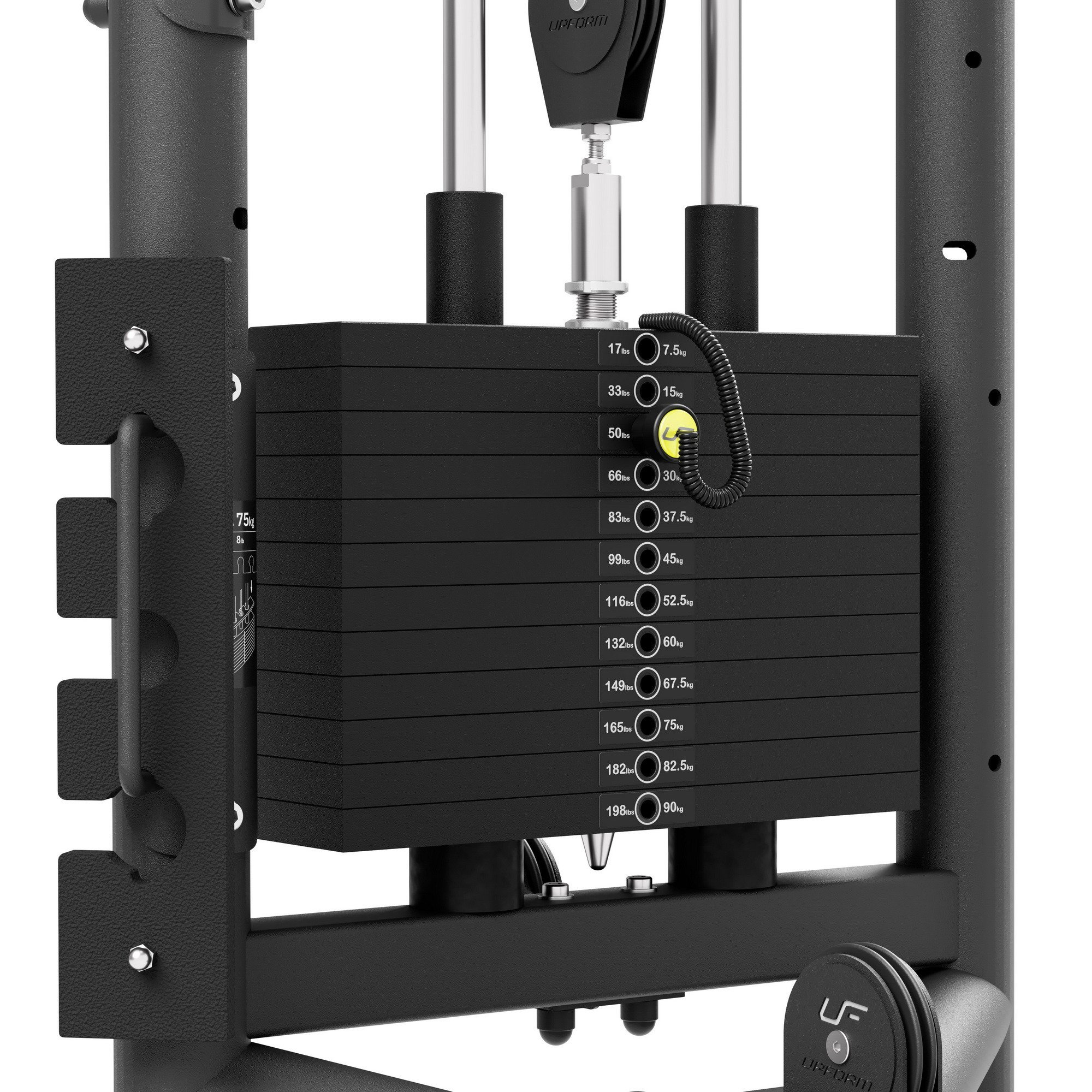 Steel stack
The stack for UpForm stations was made using the latest machining technology.
The gantry station stack consists of 12 bars, each weighing 7.5 kg.
The 90 kg stacks have an additional half bar weighing 3.75 kg and a special holder for its storage.
Each bar has a sticker indicating the total weight in kilograms and pounds.
The handle of the stack adjustment shuffle is made of aluminum, the shuffle itself is secured by a spiral cable.
Perforated upholstery
The perforated upholstery provides adequate ventilation and moisture wicking, keeping your upholstery dry longer during your workout.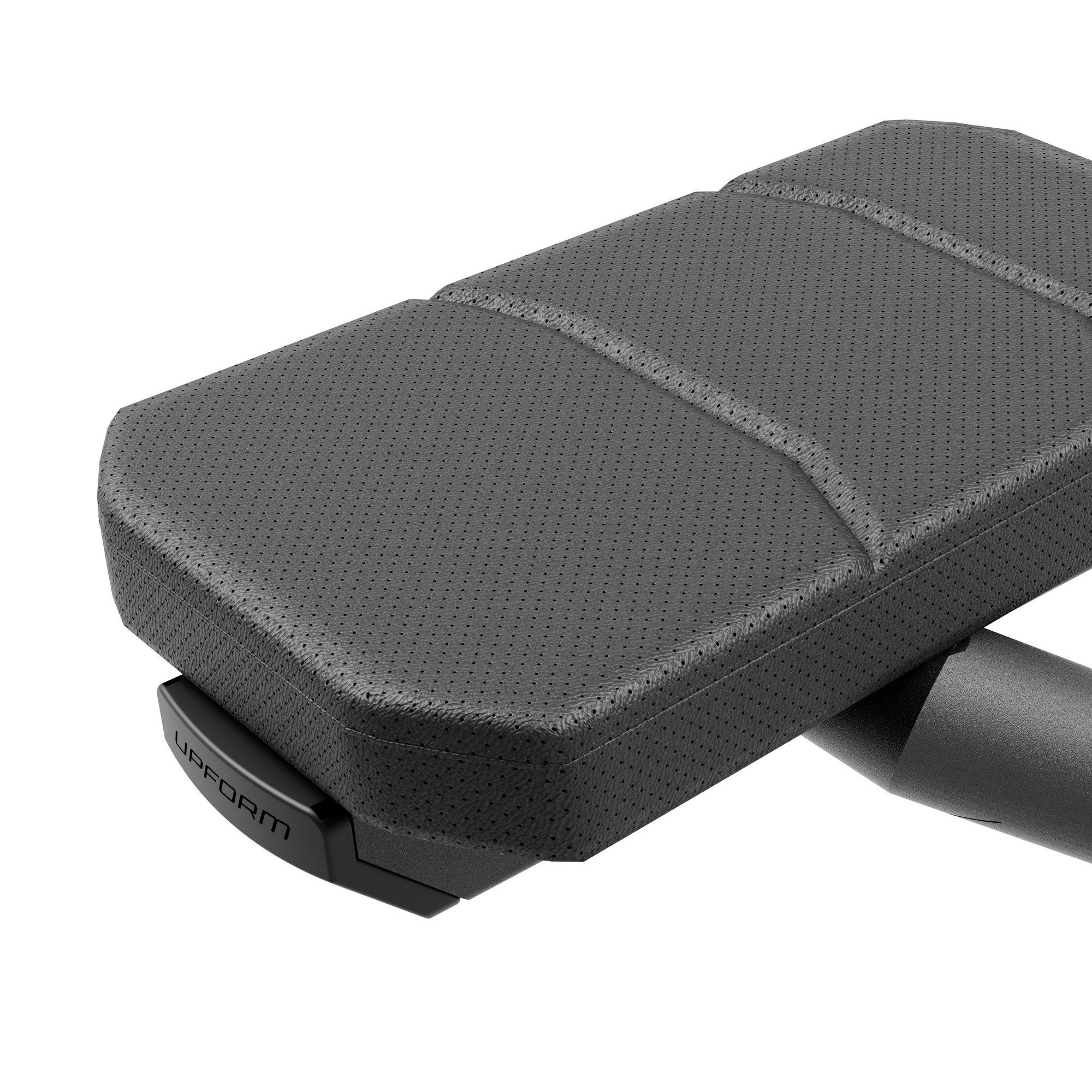 Adjustable handle height
Adjusting the position of the handles allows you to perform many more exercises than on a machine with a traditional design.
The adjustment is made using a practical spring-loaded pin. Thanks to it, you gain previously unattainable comfort and simplicity of adjustment.
For maximum convenience, each level has a numerical marking on the bar.
Why UpForm?
The UpForm brand is the world's first modular system of multi-station training towers designed for fitness clubs, hotels and the most demanding home users. It consists of more than a dozen exercise stations that allow any configuration, so we can build a device perfectly suited to the needs of exercisers and the size of the premises.
Among the stations, you will find those that allow you to perform a full weight training, as well as modules designed for functional training.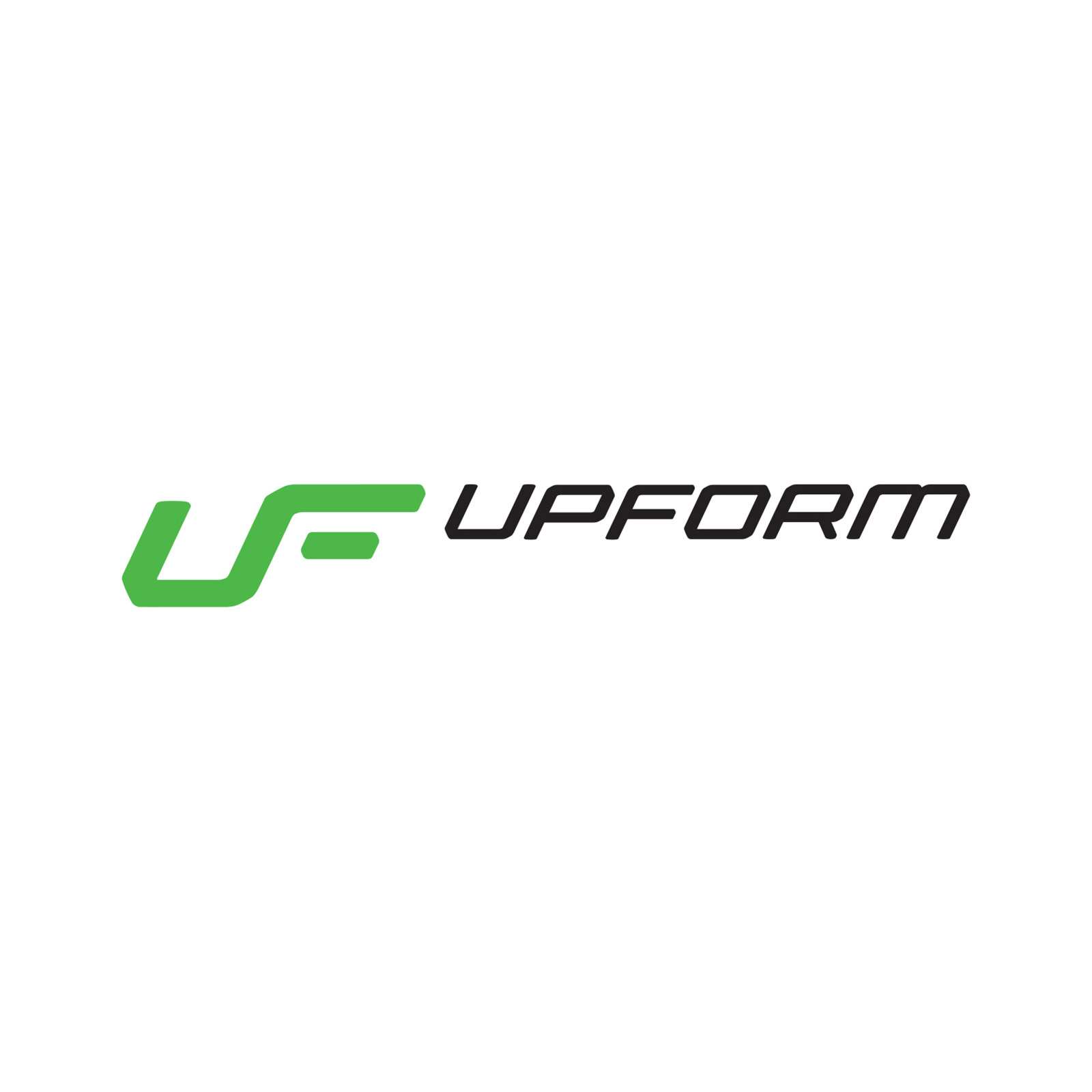 Adjustable Cable Column UF-001
Stack: 12 x 7,5 kg, 1 x 3,75 kg,