Punch bag - 180 cm fi35 cm MC-W180|35 - Marbo Sport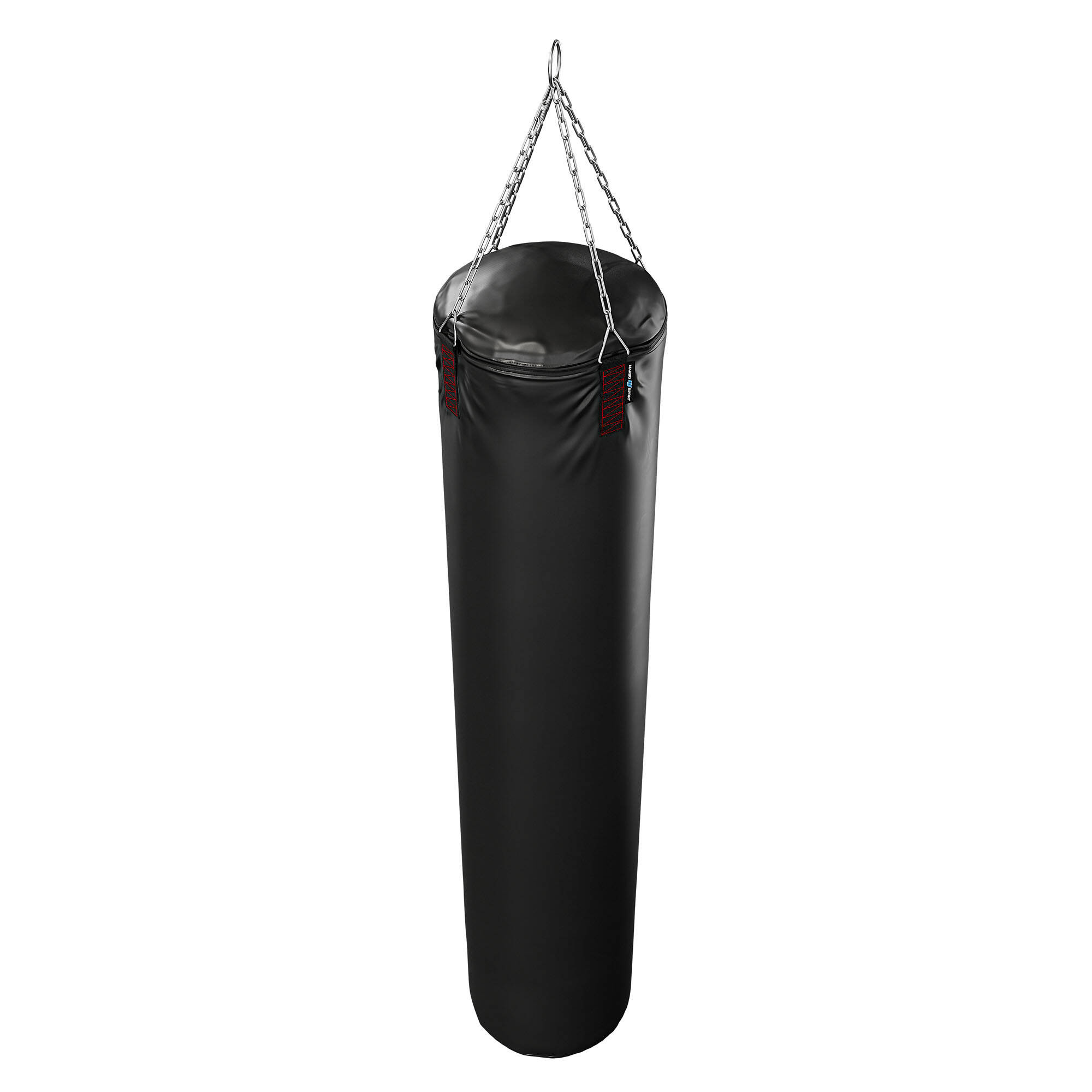 The Marbo Sport punching bag was made of the strongest variety of plawil - a professional material resistant to abrasion and tearing.
You will get the bag empty, you have to fill it yourself. The set includes a torpedo which, when filled with dry sand, increases the weight of the bag by 20 kg.
Fastening system
The punching bag has strong 6-millimeter-thick mounting handles.
Robust finish
Marbo punching bags are finished with a 10 mil thick zipper.
Torpedo
The torpedo should be filled with dry sand. The weight of a filled torpedo is 20-25 kg depending on the material used.
*The color of the torpedo is random and not selectable.
Combat line
Marbo-Sport starts with an absolutely new series of products, designed for real fighters. Whether you are just an amateur boxer, kickboxer, karate or judo player, or perhaps you compete in the biggest rings - you can always choose from our offer something for yourself. We offer you top quality punching bags and excellent workout mattresses, and much, much more in the near future.
Marbo was founded over 40 years ago in Starachowice. We started with the production of simple equipment for home gyms, to constantly increase the range and quality of products together with the experience gained. Today we are the leading manufacturer of bodybuilding equipment in Poland, offering world-class equipment. We have built a brand and gained experience that obliges.
Bodybuilding is our passion, and by combining it with modern machinery, we are able to provide the highest quality equipment, made with attention to detail, and above all with your comfort and safety in mind.
The company is based in Starachowice in the Świętokrzyskie Voivodeship. This is where the office, production and warehouse halls are located. It is a base from which all forms of online sales and contact with customers are controlled, from which shipments for individual customers and partner stores are carried out. On the company's map, all roads start from Starachowice.