Biceps Machine UR-U034 - UpForm
UR-U034 biceps machine - UpForm
UR-U034 by UpForm is a reliable machine designed for effective training of the biceps muscles of the arms. The machine is dedicated to use in commercial places such as gyms and professional fitness clubs.
The UR-U034 biceps machine has many features that make it stand out from competitive sports equipment. Adjustable seat, ergonomic and movable handles, or easy change of load through the stack - these are just some of the numerous advantages of the presented device.
The biceps muscles of the arm for many people are a training priority, so it's worth making the UR-U034 biceps machine part of your gym equipment.
Changing the load through the stack
The stack of the UR-U034 machine consists of 12 bars weighing 7.5 kg and one additional drop bar weighing 3.75 kg. A sticker has been placed on each of the bars indicating the weight in kilograms and pounds. Thanks to the weight stack, changing the load is easy and intuitive. This increases your comfort during training, as you don't have to get down from the machine to change the load during exercise. Thanks to the extra drop bar system, you can adjust the load more precisely by increasing it in 3.75 kg increments.
Safety
The machine is designed to maximize safety during your workout. By training on the UR-U034 you exclude the risk of dropping the barbell, which would happen when training on a traditional prayer bar. This is one of the many features indicating the advantage of this innovative machine over other biceps training devices.
Movable handles
The movable handle allows you to train your biceps in different planes, so that different parts of your biceps are engaged. You can comfortably and conveniently grab the handles at an angle that suits you.
Non-slip handles
For a comfortable workout, ergonomic non-slip handles have been used to ensure a firm grip even during intense exercises.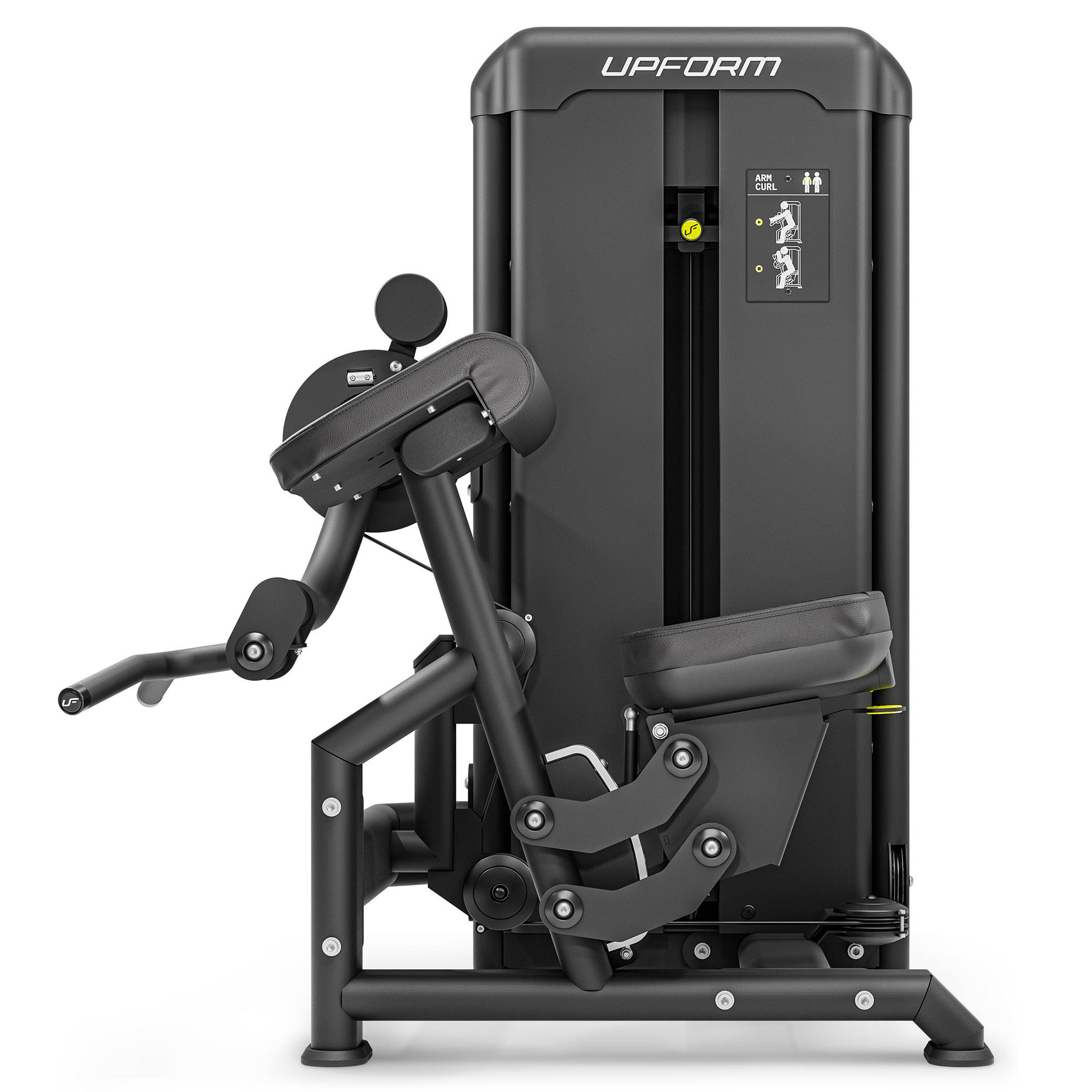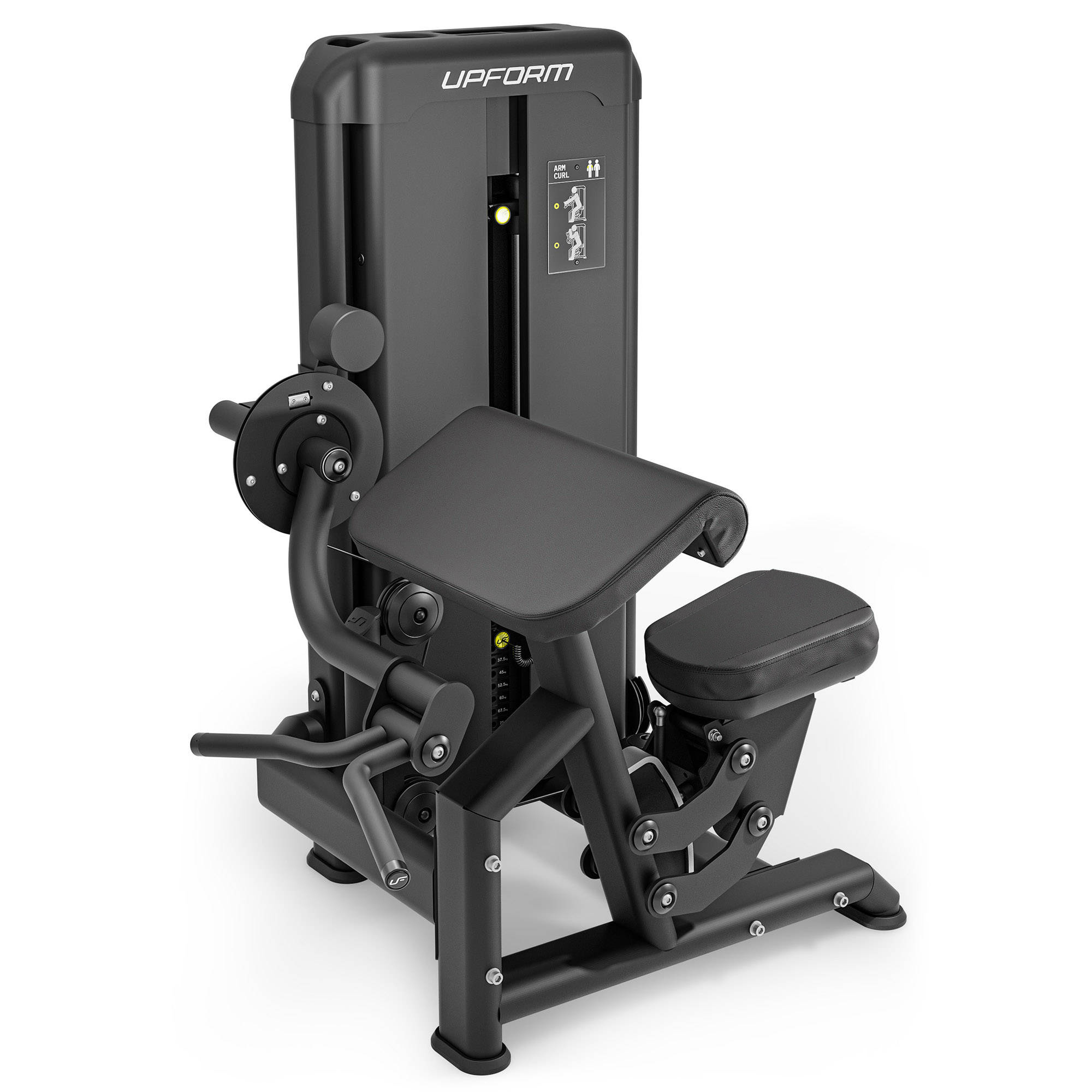 Seat adjustment
The seat is adjustable in five levels, so you can adjust the height of its position to suit the height and preferences of the exerciser. The adjustment allows you to adopt the optimal position for exercise, which positively affects the quality of the entire workout.
Elegant design
Innovation and elegance together form the timeless design of UpForm's R-Line series of products. The whole thing has been thought through at every stage, from design to production, to ultimately offer a top-notch product.
Durable perforated upholstery
The upholstery in black is made of durable sweat- and abrasion-resistant fabric. The perforation provides adequate ventilation, improving moisture wicking, so the upholstery stays fresh and dry even during intense workouts.
Stable construction
The structure of the product has been powder-coated in black. Sturdy 3mm thick profiles were used, which ensures the stability of the entire structure.