Dual Lat Row UR-U019 - UpForm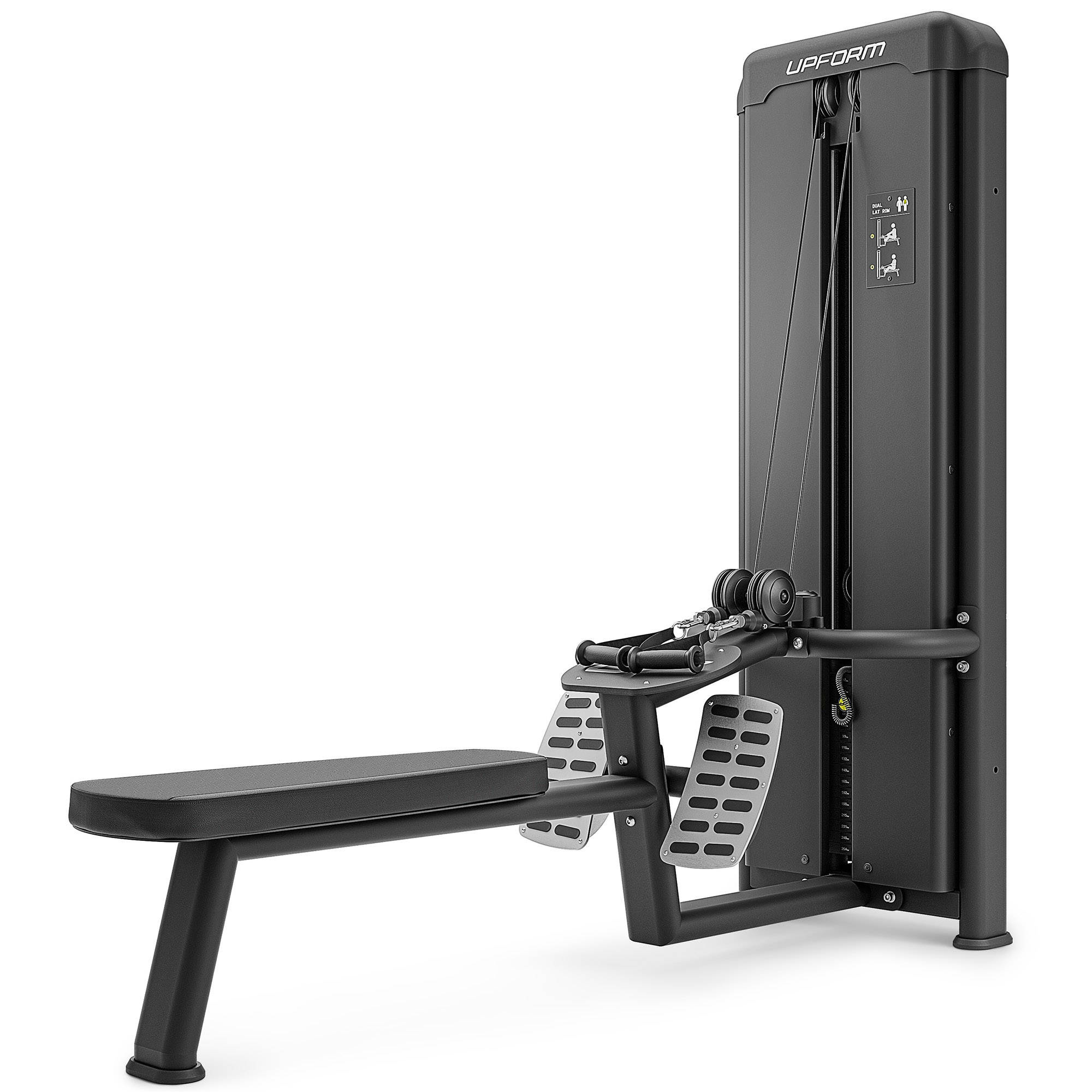 Dual Lat Row UR-U019 - UpForm
The Dual Lat Row UR-U019 will meet the most exorbitant expectations of sports equipment users - both beginners and professionals.
The lift allows you to train the muscles of the back, the so-called rowing. In addition, thanks to the use of two separate cables, it is possible to train each side of the body separately.
Dual Lat Row UR-U019 is a device created by professionals dedicated to commercial use - in gyms and fitness clubs.
Stable construction, durable upholstery and modern design are just some of the many advantages of the Dual Lat Row UR-U019 from the R-Line series, by UpForm.
Double attachment
See for yourself how great it is to be able to separate the trained muscle parts. Thanks to the use of two independent pulleys with cables, the UR-U019 bottom lift offers even more possibilities. Decide for yourself whether you want to train each side of the body separately, or connect the two ropes of the lift with one bar and focus on classic rowing.
Rowing
Perform an effective back workout by rowing on the UR-U019 bottom lift. Thanks to the exercises on the machine, you will engage, among others, the back widest muscle, quadriceps or brachialis muscle.
Non-slip platforms
The Dual Lat Row UR-U019 is equipped with non-slip platforms that provide stable support for your legs during exercise, which significantly affects the quality and safety of your workout. The platforms are made of the highest quality materials, and have been covered with a non-slip rubber compound - so your feet won't move even during intense exercises.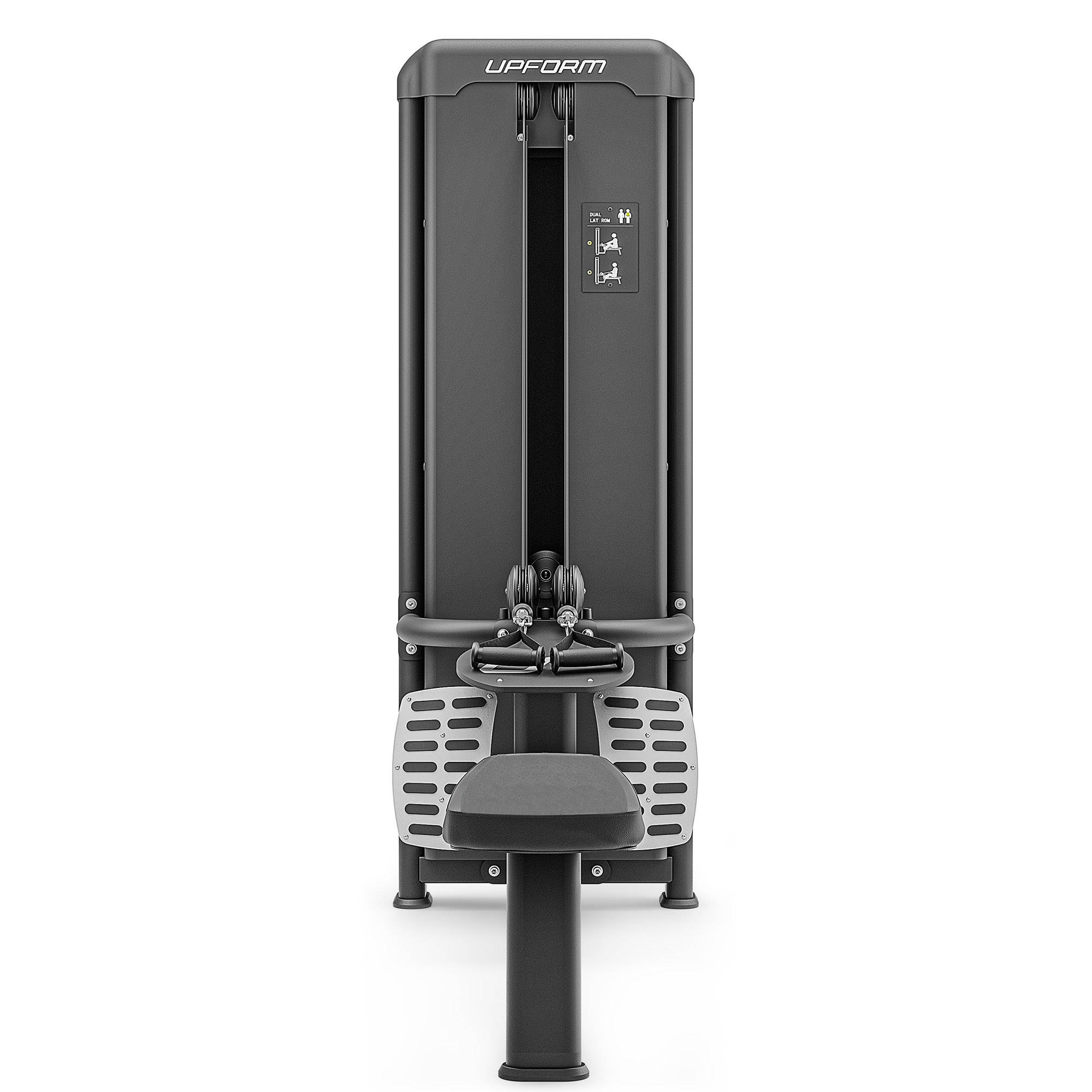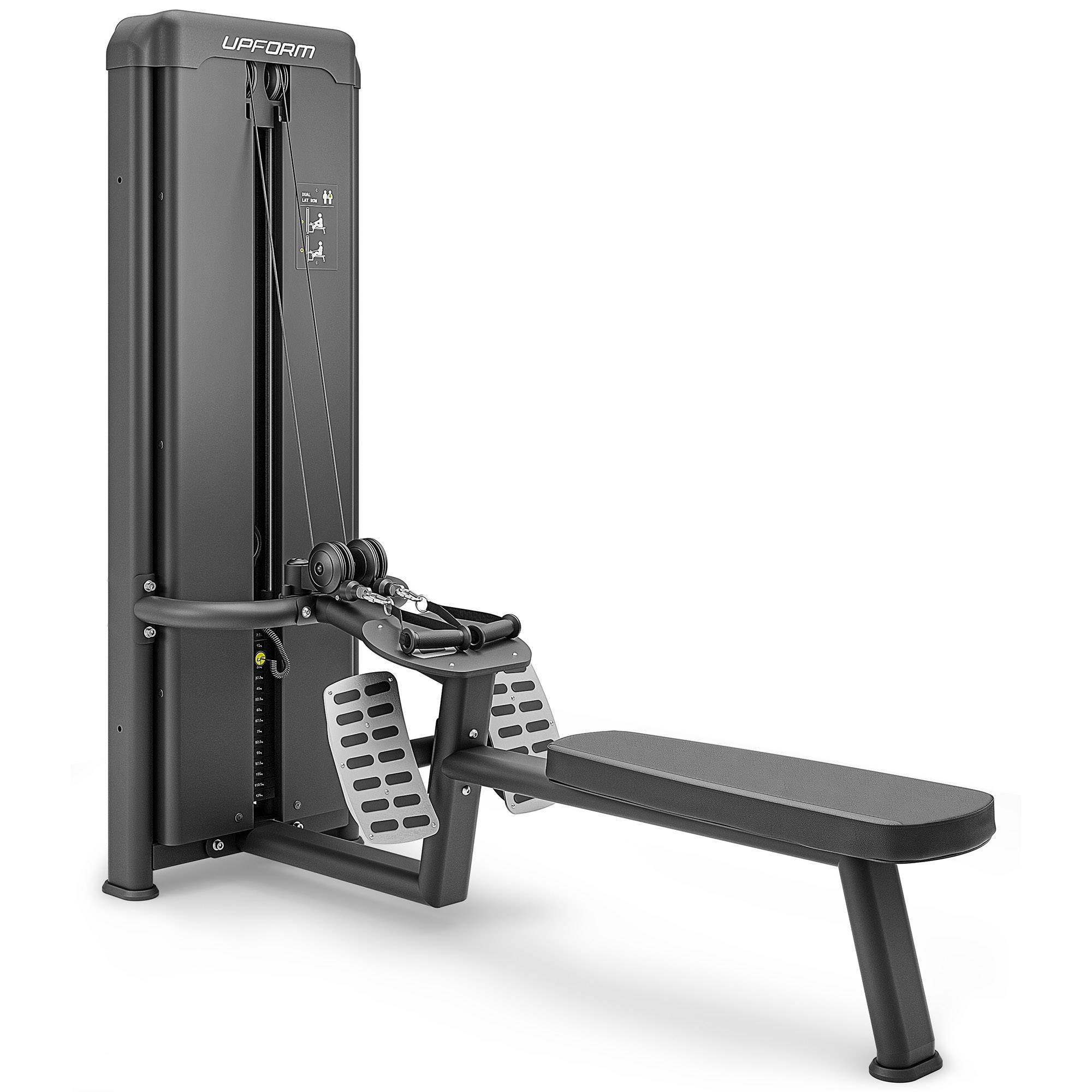 Changing the load through the stack
The stack placed in the Dual Lat Row UR-U019 consists of 16 bars weighing 7.5 kg. A sticker has been placed on each bar, indicating the weight in kilograms and pounds. Thanks to the use of the stack, changing the load and adjusting it to the level of training performed becomes fast, easy and convenient. The maximum load capacity is 120 kg.
Durable perforated upholstery
The upholstery in black is made of durable sweat- and abrasion-resistant fabric. The perforation provides adequate ventilation, improving moisture wicking, so the upholstery remains fresh and dry even during intense workouts.
Stable construction
The structure of the product has been powder-coated in black. Sturdy 3mm thick profiles have been used, which ensures the stability of the entire structure.
Timeless design
Innovation and elegance together form the timeless design of UpForm's R-Line series of products. The whole thing has been thought through at every stage, from design to production, to ultimately offer a first-class product.