Butterfly UR-U028 - UpForm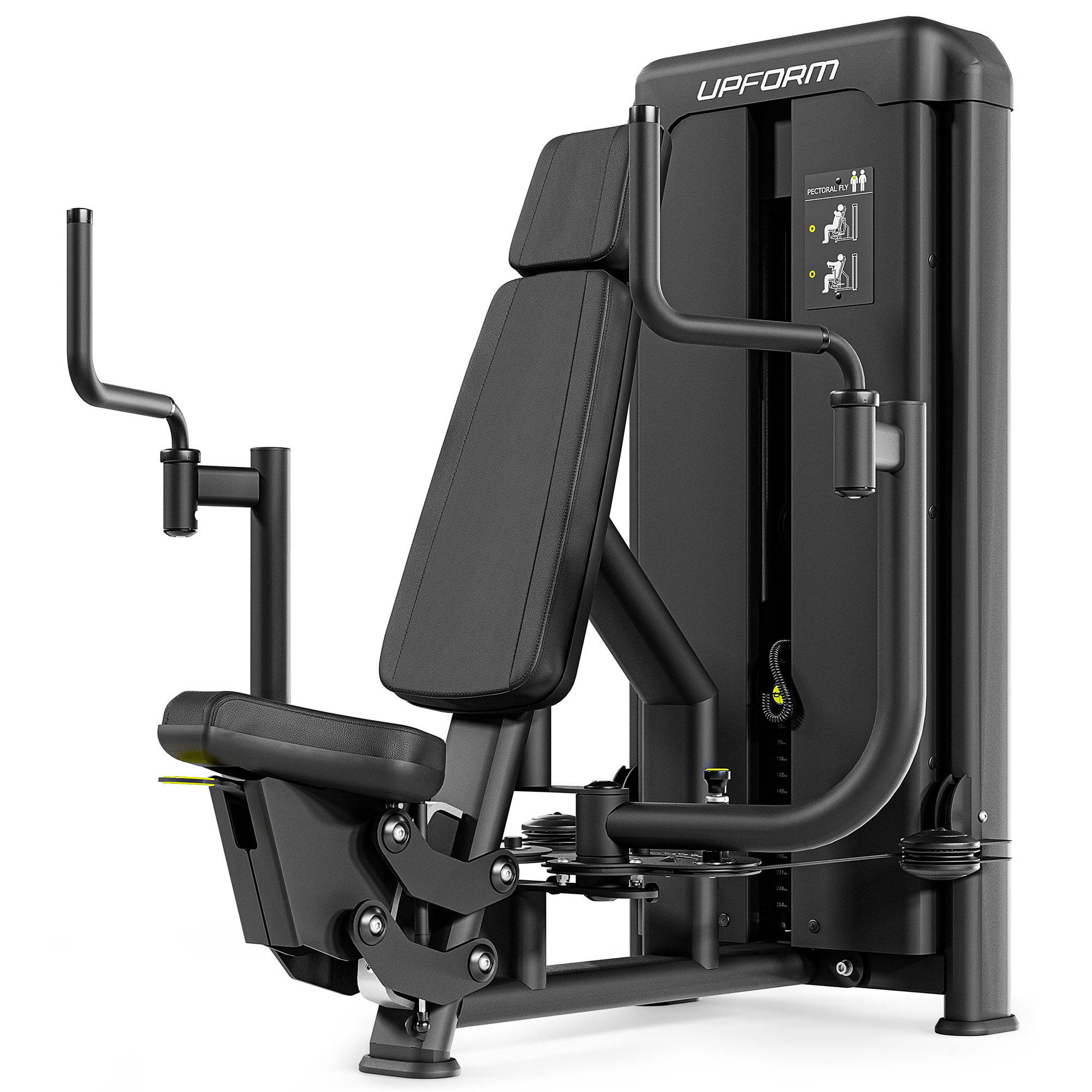 The UR-U028 machine by UpForm is an excellent tool for strengthening chest muscles and arm muscles. It can help build muscle mass, increase strength and endurance. It is especially useful for people who want to improve their athletic performance, and model their body shape.
Changing the load through the stack
The stack of the UR-U028 machine consists of 16 bars, each weighing 7.5 kg. The use of a weight stack makes changing the weight extremely easy, convenient and can be done without having to get down from the machine. The maximum load is 120 kg.
9 arm adjustment positions
The knobs marked in yellow allow you to quickly and easily change the position of the arms - their spacing is adjustable in a range of 9 degrees, so anyone who wants to strengthen his muscles on the UR-U028 machine will find the right position for him, giving the best possible results and comfort in exercise.
Adjustable seat
The five-stage seat adjustment allows you to adjust its height to the height of the exercising person. You will do this easily without having to get down from the machine, using a special pneumatic shunt located under the seat.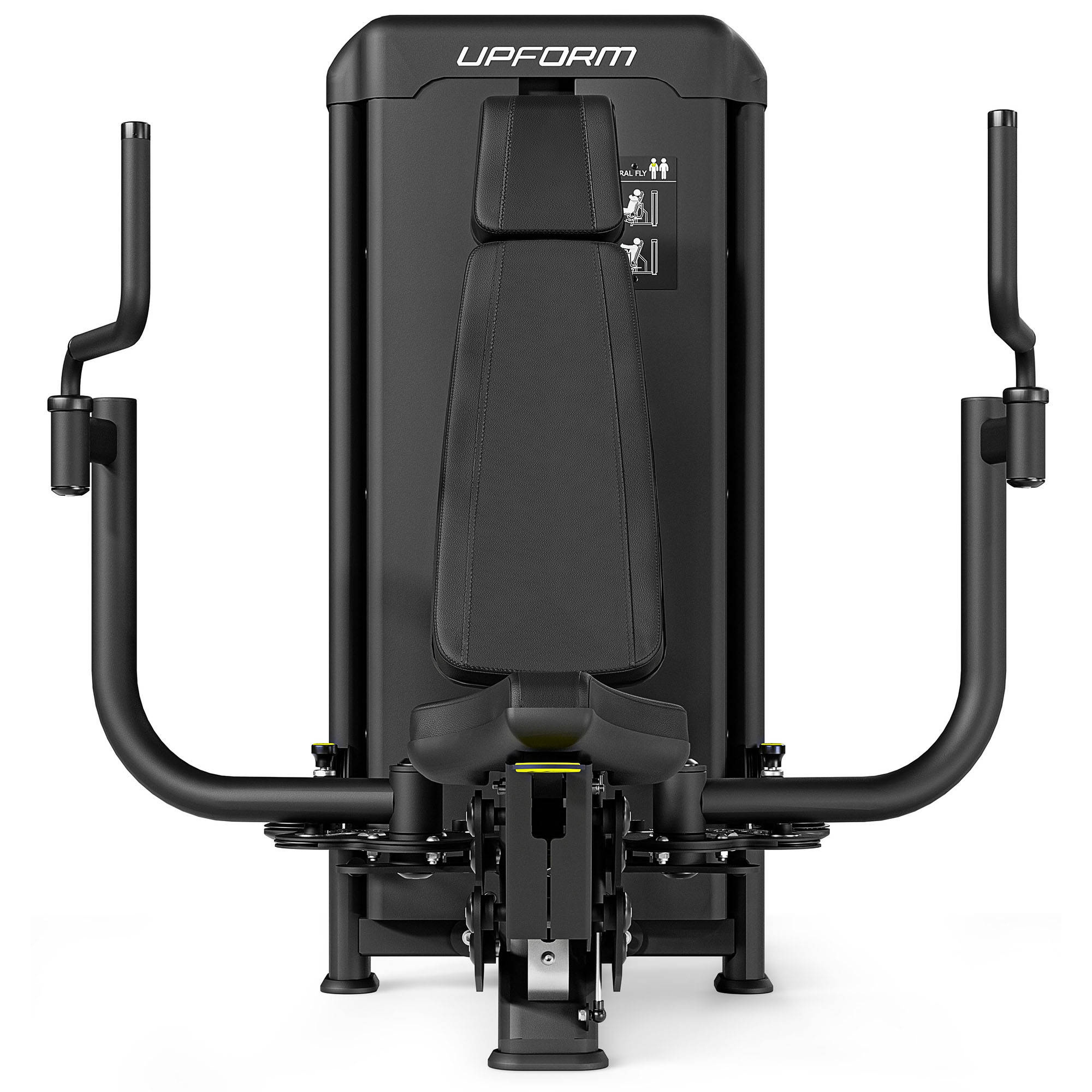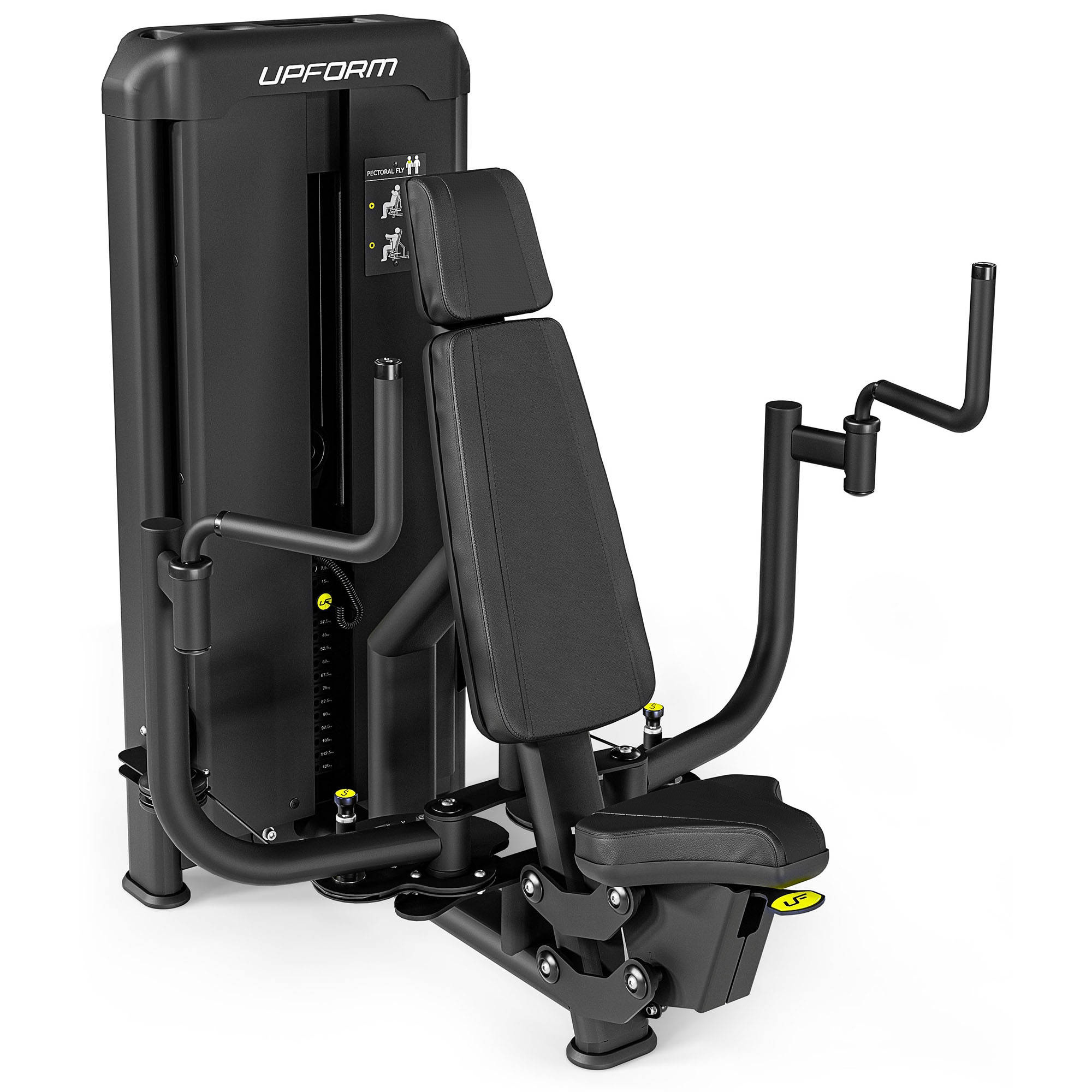 Elegant design
Innovation and elegance together create the timeless design of UpForm's R-Line series of products. The whole thing has been thought through at every stage, from design to production, to ultimately offer a top-class product.
Durable perforated upholstery
The upholstery is resistant to sweat and abrasion. Its quality and reliability is greatly enhanced by perforation, which improves moisture wicking, so you are sure to stay dry and fresh even after an intense workout.
Stable construction
The structure of the product has been powder-coated in black. Sturdy 3mm thick profiles have been used, which ensures the stability of the entire structure.