Power Rack Cage MFT-RIG-16 - Marbo Sport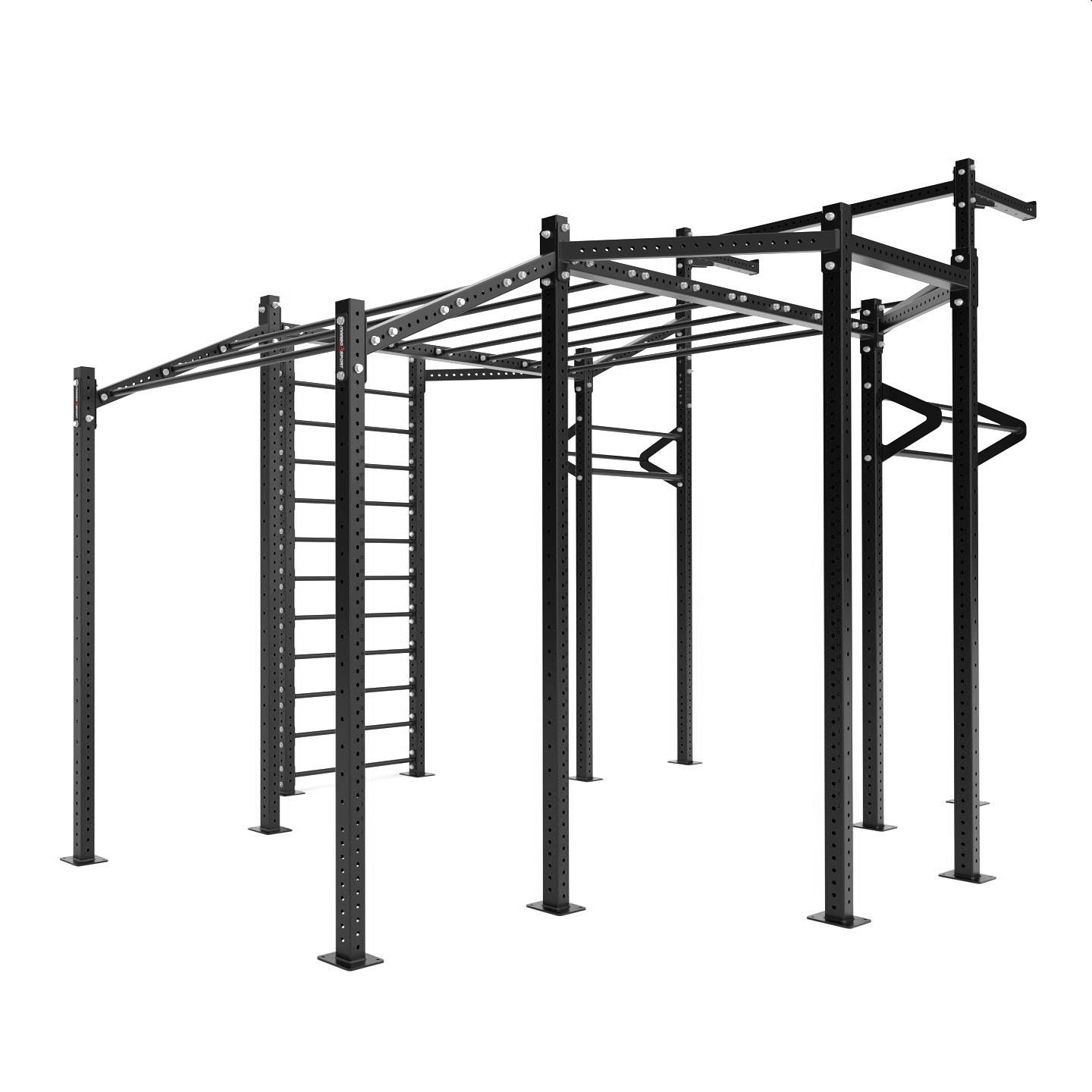 Power Rack MFT-RIG-16 cage based on the FT modular functional training system, which allows you to customize the device to your specific needs and abilities.
Top quality, solid construction, excellent price/quality ratio and a wide range of expansion with accessories make this equipment a must-have for any professional gym.
We can design any functional equipment set according to your needs! Contact our team today!
Set contents:
12 x Main pole 190cm MFT-R1.9
12 x Extension pole 100cm MFT-A017
2 x 50cm extension pole MFT-A025
4 x Slanting beam with holes 110cm MFT-B110-S
2 x Connecting beam with holes 267cm MFT-B267
4 x Connecting beam angled with holes 110cm MFT-B110-K
1 x Connecting beam with holes 180cm MFT-B180
1 x Connecting beam with holes 110cm MFT-B110
12 x Single bar 33mm 180cm MFT-D33-180
11 x Single bar 33mm 110cm MFT-D33-110
2 x Triple stick 33/48mm 110cm MFT-D3348-110-T
2 x Extension arm MFT-A008
Attention:
The accessories shown in the photos are not part of the set.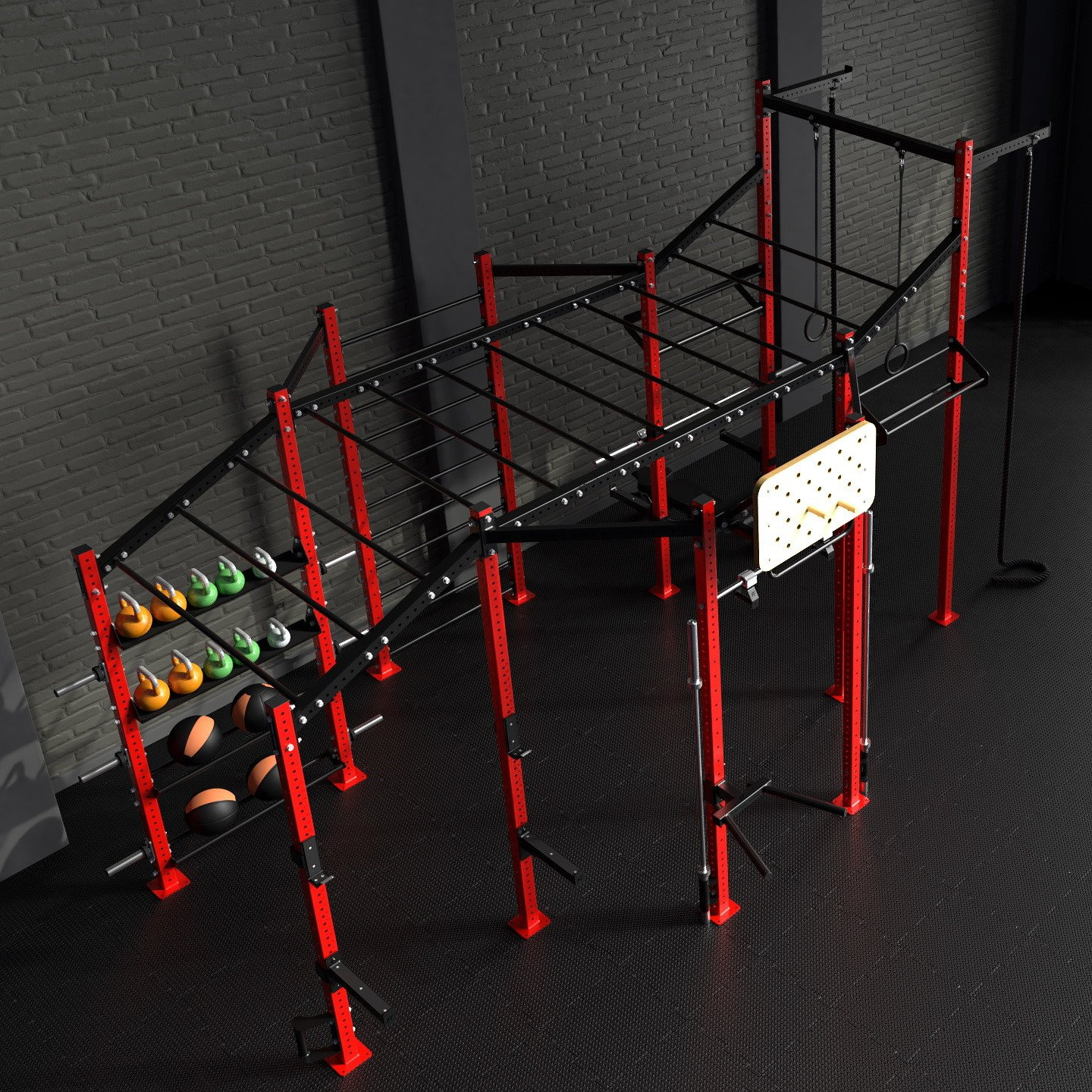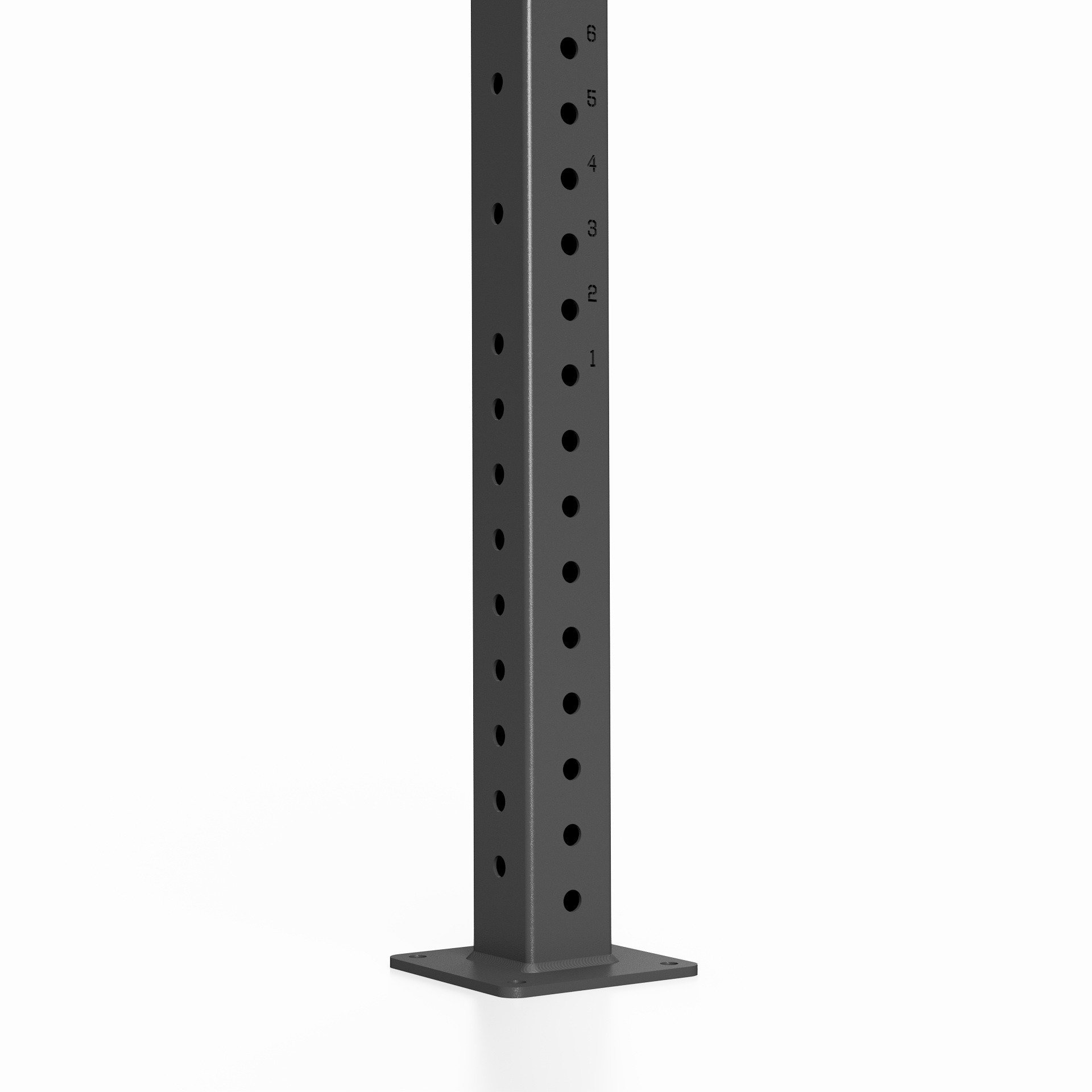 Mounting holes to the ground
Each pole has four mounting holes so you can permanently attach it to the floor of your club or gym.
Mounting holes for accessories
The mounting holes, with a diameter of 17 mm, have been placed at 5 cm intervals. Thanks to the offset of the holes, it is possible to mount accessories perpendicularly with a level difference of only 2.5 cm.
The numerical marking of consecutive holes on the main pole makes it easy and simple to change the level setting of accessories.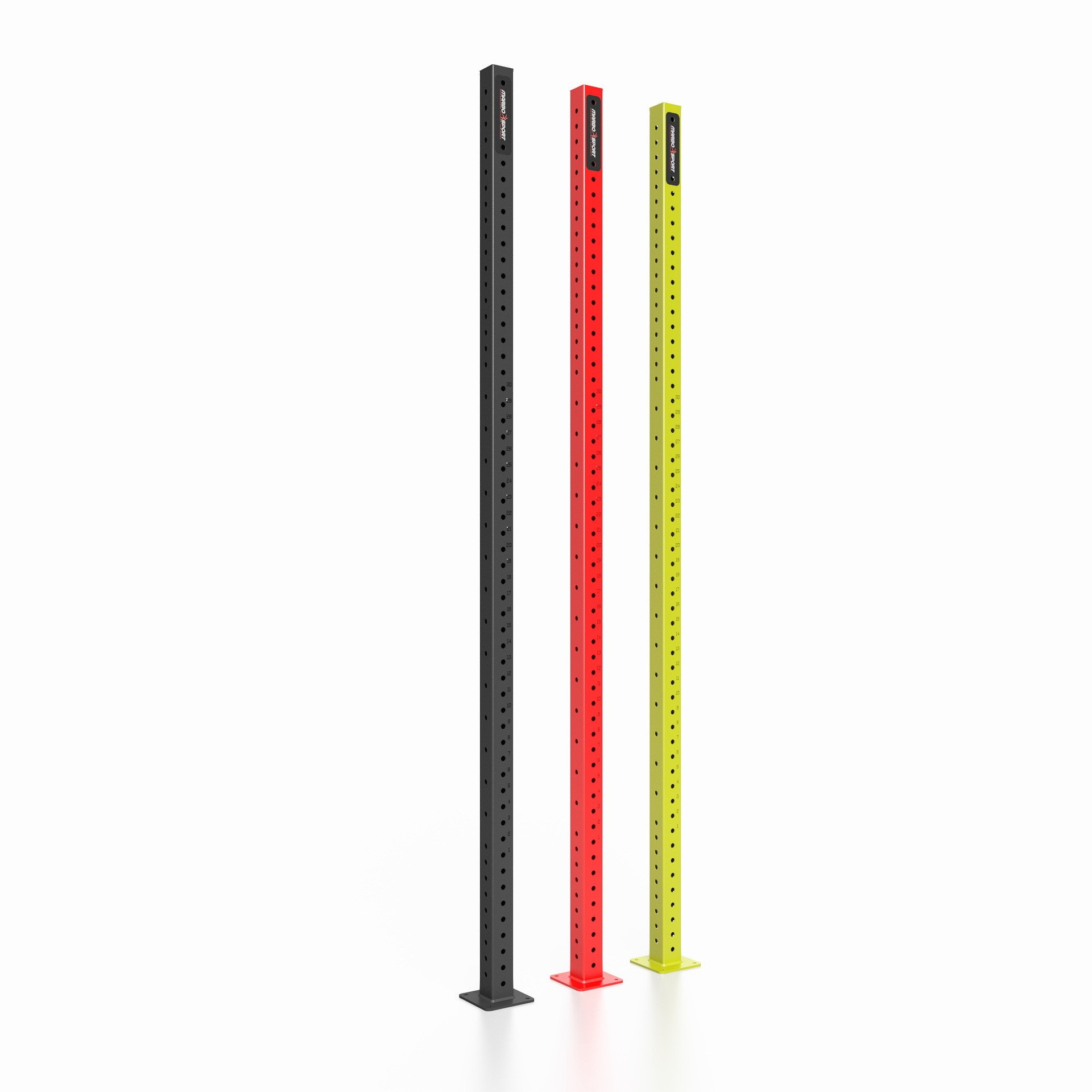 Modern color scheme
The main poles are available in one of many modern colors. Decide for yourself what your new equipment will look like!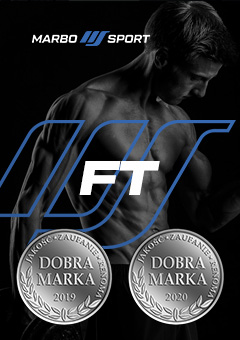 FT line - professional equipment for functional training
Marbo FT series is a multifunctional commercial equipment, designed for functional training zones in fitness clubs and gyms.
The modular design allows you to customize the cage or rig for each training room, and also allows you to change the configuration and expand the device with additional accessories.
The devices in this series are characterized by a structure based on a durable 80 x 80 mm profile with a wall thickness of 3 mm. The FT system is distinguished by a modern range of colors, thanks to which the equipment of this series will be the decoration of any professional gym!
Mounting holes for accessories
perpendicular displacement: 2.5 cm
Marbo was founded over 40 years ago in Starachowice. We started with the production of simple equipment for home gyms, to constantly increase the range and quality of products together with the experience gained. Today we are the leading manufacturer of bodybuilding equipment in Poland, offering world-class equipment. We have built a brand and gained experience that obliges.
Bodybuilding is our passion, and by combining it with modern machinery, we are able to provide the highest quality equipment, made with attention to detail, and above all with your comfort and safety in mind.
The company is based in Starachowice in the Świętokrzyskie Voivodeship. This is where the office, production and warehouse halls are located. It is a base from which all forms of online sales and contact with customers are controlled, from which shipments for individual customers and partner stores are carried out. On the company's map, all roads start from Starachowice.