Tri-Grip rubberized cast iron weight plates set 29 kg / 4 x 5 kg + 2 x 2.5 kg + 4 x 1 kg - Marbo Sport
Product code:
MW-4x5KG_2x2,5KG_4x1KG-KIER_G
The new, attractive appearance is not only the guarantee of aesthetics but also the best solution.
Forget the stopgap and see that buying unstable, weak, Chinese products is not worth it. They do not hold the specified weight and have negligent holes. Let yourself be convinced that the quality of Marbo denotes the comfort and the culture of training!
Now in the most popular weight plates for every enthusiast we have used the new solutions. You see, our weights have comfortable handles, perfectly matched to the weight of the disc to ensure the most comfortable transport.
You can be sure that our weight plates are the best choice. They ensure the unusual stability during intensive training.
In a set:
4 x cast iron weight plates 1 kg
2 x cast iron weight plates 2.5 kg
4 x cast iron weight plates 5 kg
See what exercises you can do
Bicep curls (standing)
Front raises, dumbbells
Arnold presses, dumbbells
Deadlifts, dumbbells
Row, dumbbells
Flying (lying), flat bench, dumbbells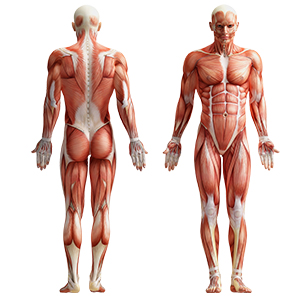 Handles for relocation
Our weight plates have comfortable handles for moving. They are adapted for the weight of the target and guarantee safe transport.
rubber caps
The rubber caps with which the weight discs are equipped, reduce the noise and protect your floor from cracks.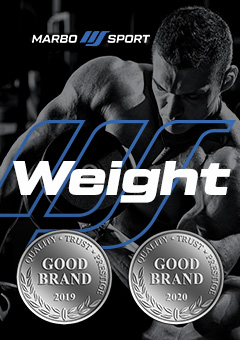 Weight Line - the best barbell bars and weight plates
It seems that nothing new can be done. But appearances are deceptive.
The Marbo weight plates have gone through many changes. The totally changed and original look of the weight plates with three diameters, which are ideally adapted to our barbell bars, and the changed, high quality is sufficient reason to create the new series.
4 x 1 kg, 2 x 2,5 kg, 4 x 5 kg,
Cast iron weight plate 1 kg MW-O1-kier
Type: cast iron weight plate,
Weight plate 2.5 kg MW-O2.5-kier
Material: gray cast iron,
Type of weight plate: cast iron,
Weight plate 5 kg MW-O5-kier
Material: gray cast iron,
Type of weight plate: cast iron,
Marbo was founded over 40 years ago in Starachowice. We started with the production of simple equipment for home gyms, to constantly increase the range and quality of products together with the experience gained. Today we are the leading manufacturer of bodybuilding equipment in Poland, offering world-class equipment. We have built a brand and gained experience that obliges.
Bodybuilding is our passion, and by combining it with modern machinery, we are able to provide the highest quality equipment, made with attention to detail, and above all with your comfort and safety in mind.
The company is based in Starachowice in the Świętokrzyskie Voivodeship. This is where the office, production and warehouse halls are located. It is a base from which all forms of online sales and contact with customers are controlled, from which shipments for individual customers and partner stores are carried out. On the company's map, all roads start from Starachowice.