Rubber-Coated Olympic Weight Plate HQ 20 kg - UpForm
These weight plates are characterized by an extraordinary functionality, because thanks to the handles they can also be used as an alternative to the dumbbell.
UpForm's rubberized discs are coated with high-quality HQ rubber, which is almost odorless.
Each plate has a weight indication. So you can quickly find discs with the right weight.
Professional finish
The outer layer of the weights is made of high-quality rubber with an addition of elastomer, which, unlike recycled rubber, is practically odorless.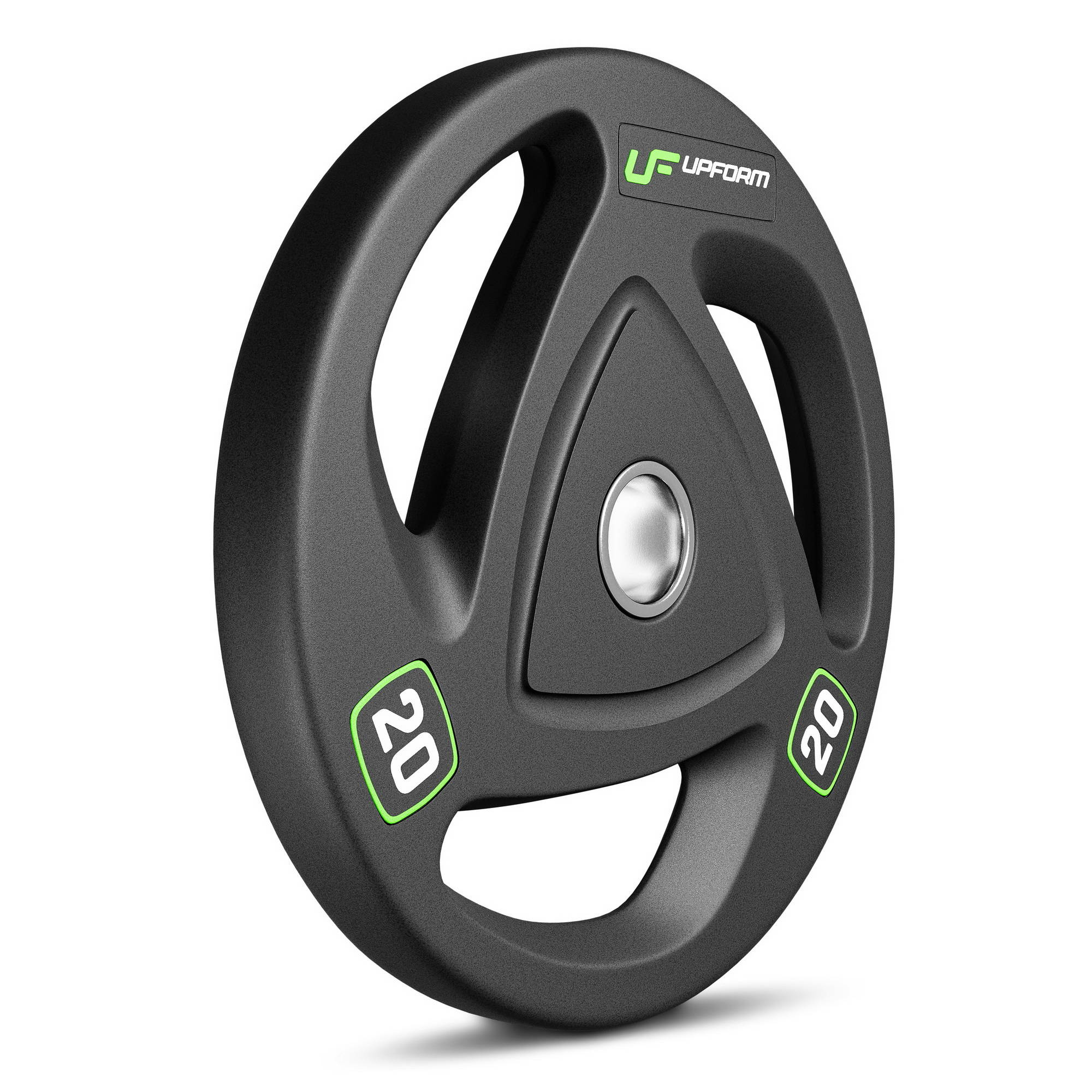 Carrying handles
Our weights have comfortable carrying handles, ideally suited to the weight of the disc.
Massive inner ring
The ring is made of high quality steel, guaranteeing the high resistance of the plates to frequent putting on and taking off.
rubber met elastomeer additieven