Dip station MH-D211 - Marbo Sport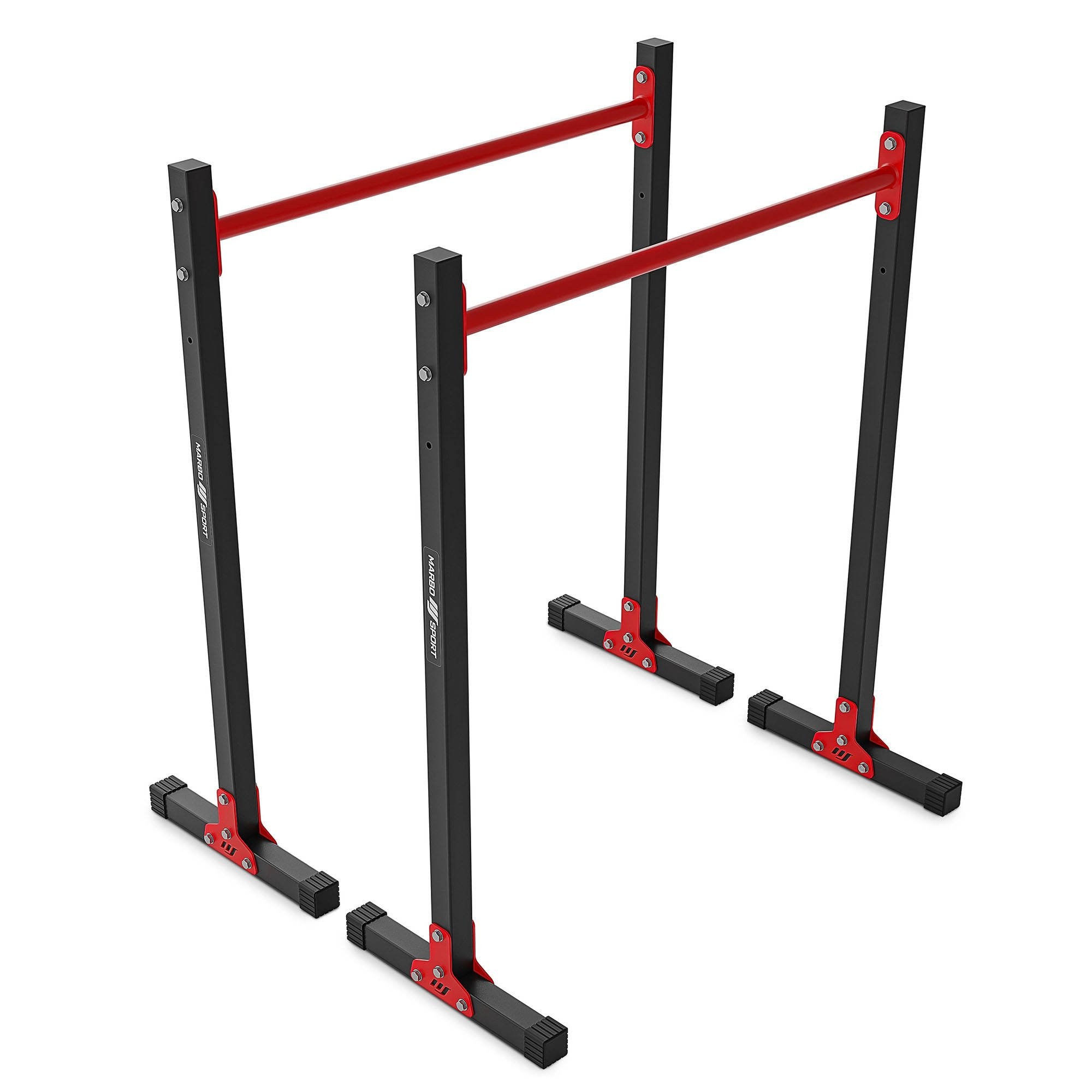 The stationary dip stand is suitable for training many muscle groups.
It is very space-saving - so it is ideal for private use. The simple, trouble-free construction allows you to train your abdominal muscles as well as to do chin-ups.
The products are made of firm fabric 40x40 cm and a tube of 30 mm. You reach the weight load at 140 kg.
Die Griffe wurden mit schwarzer Mattfarbe beschichtet.
See what exercises you can do:
Dips, Dip Bar
Hip flexion (straight legs)
Plastic feet
We know very well that the device for private use must be specially designed for different types of soil. Regardless of whether you have the parquet floor or something else - you can use this station anywhere.
Thanks to the use of the foot caps, you can be sure that the ground is being protected.
System of recruitment
The handles were equipped with the adjustment option.
The difference between two levels is 9 cm. You can adjust the height to suit yourself.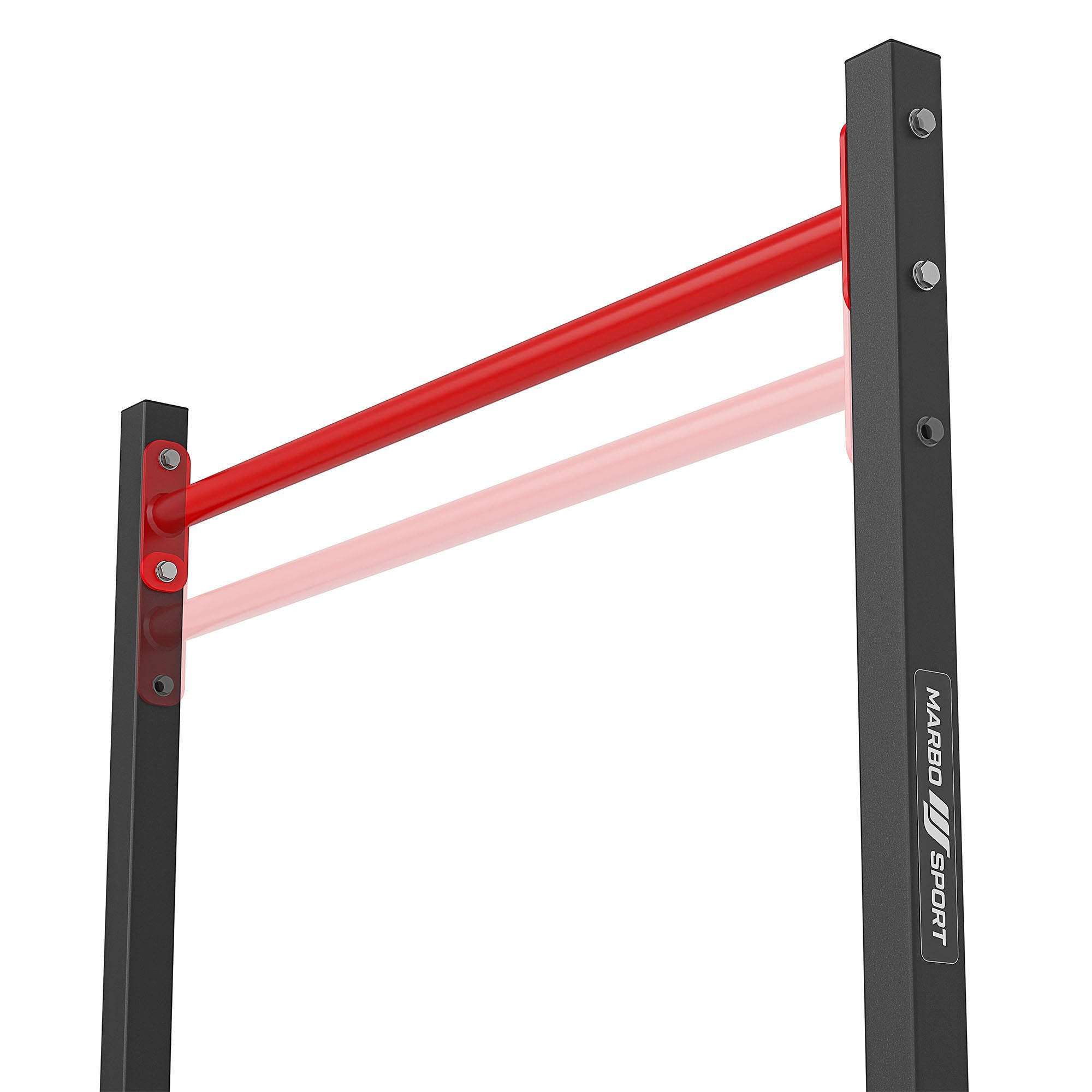 Tool kit
You get a set of keys in sizes 13 and 17. The tools are included for self-assembly of our product.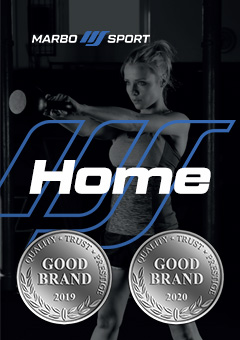 Home line - sports equipment for private use
The Home series is a series of products designed for beginners in bodybuilding and sports enthusiasts who want to gain the experience.
Dhe device was made to be functional and easy to assemble. It also guarantees safety and comfort. The products are made of firm fabric 40x40cm. It ensures the stability that is incomparable with other sports equipment in this price range. The aesthetics of the production highlight the elegant red and black upholstery with the 3 cm sponge and the powder coating.
Safety is the most important thing for us
In order to guarantee the safety of the customers, our device is checked for safety and conformity by the European Center for Quality. Our accessories series has achieved the targets for research. We got the security certificate and top security certificate.
Marbo was founded over 30 years ago in Starachowice. We started with the production of simple equipment for home gyms, to constantly increase the range and quality of products together with the experience gained. Today we are the leading manufacturer of bodybuilding equipment in Poland, offering world-class equipment. We have built a brand and gained experience that obliges.
Bodybuilding is our passion, and by combining it with modern machinery, we are able to provide the highest quality equipment, made with attention to detail, and above all with your comfort and safety in mind.
The company is based in Starachowice in the Świętokrzyskie Voivodeship. This is where the office, production and warehouse halls are located. It is a base from which all forms of online sales and contact with customers are controlled, from which shipments for individual customers and partner stores are carried out. On the company's map, all roads start from Starachowice.