Pectoral fly MP-U227 - Marbo Sport
Product code:
MP-U227-k1t4
Reliable equipment that will allow you to perform interesting workouts also at home is the dream of many an athlete. In the list of such equipment you can include the Butterfly Machine for chest MP-U227!
What is the Butterfly Machine for chest MP-U227?
First of all, it is a professional device that allows you to train your chest. Thanks to it, it is possible to perform, among other things, stretches. It is a leader among machines, which will meet expectations even during intensive use.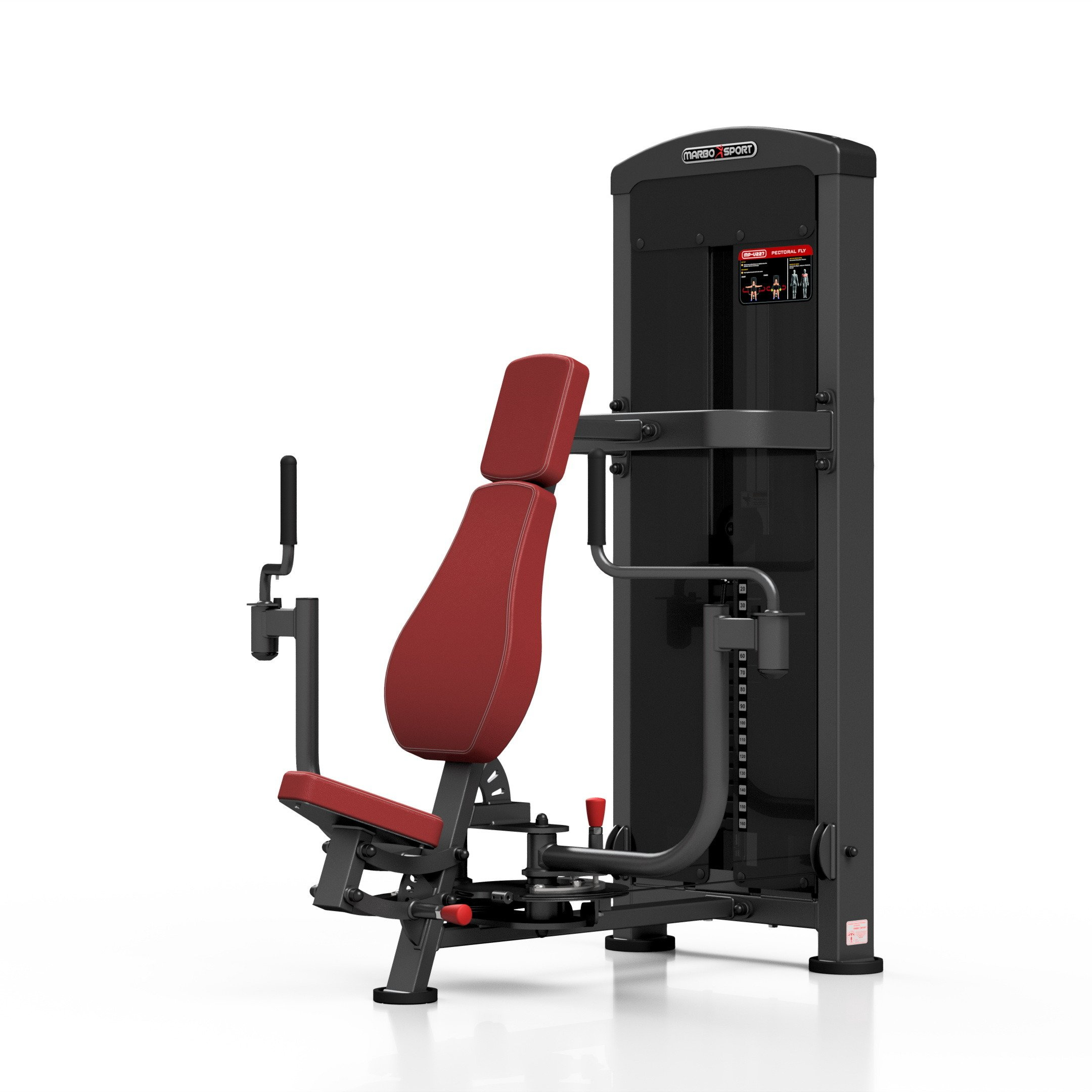 What are the benefits of the MP-U227 butterfly machine?
Exercising on this machine is first of all a benefit for our body. Each workout allows us to have a better metabolism, improve concentration or have a good effect on our fitness. In addition, this machine will allow us to expand our chest. The machine leaves a huge field of possibilities for those who choose this product, which has many benefits:
seat adjustment,
adjustment of the starting position of the arms,
the ability to adjust the training, so beginners as well as advanced can use the machine,
\
160 kg stack, which consists of 16 bars,
adjustable foam-covered handles,
80 × 40 mm profiles with a wall of 3 mm - this design makes the machine more durable,
professional finish, which allows for a quiet workout,
modern design,
150-kilogram load,
upholstery that does not deteriorate with proper use,
The company, after many years of experience, is well aware of the expectations and needs of its customers. Therefore, the machine is refined in every aspect and created from the highest quality products. This allows the equipment to last a long time, whether it is in the gym or at home. The machine can be used by anyone from a beginner to an advanced person, and this is all due to the adjustment and various weights.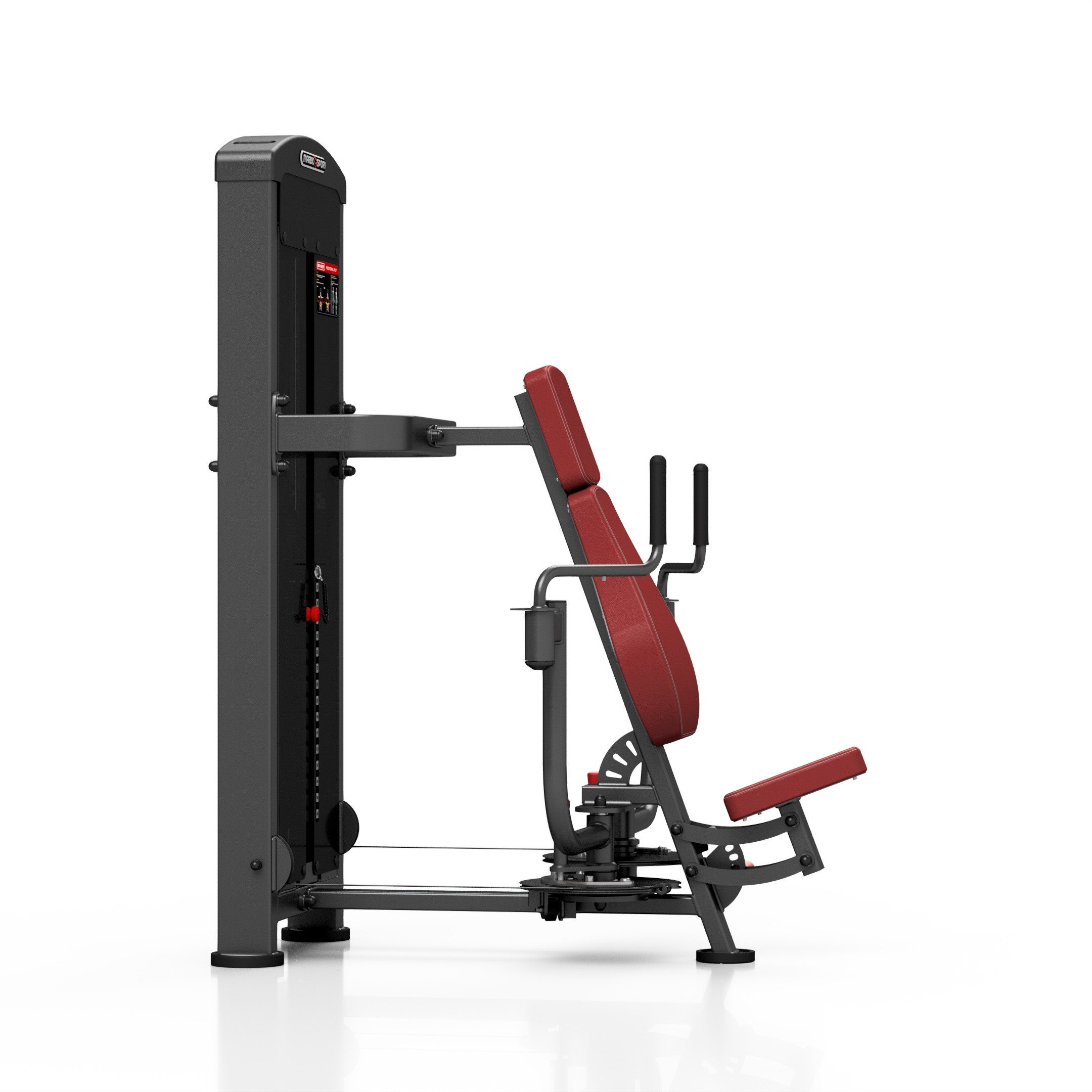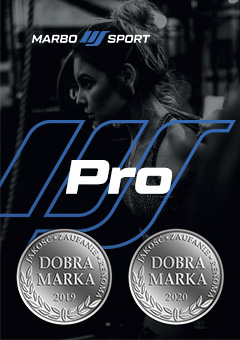 Professional line - equipment for commercial use
The best thing that can happen to a real bodybuilder - Marbo Professional series.
Equipment from this line has a declaration of conformity to the PN-EN 957-4:2007 standard and can be used in commercial and public gyms. Experience the pleasure of exercising on the best equipment on the market! Class: S - Equipment designed for commercial use.
To ensure the safety of your customers, our equipment has been tested for safety and compliance with applicable standards by the European Quality Center.
The result of these tests, are the Safety Certificate and Top Security Certificate, which we received for the equipment in the Professional line.
Marbo was founded over 40 years ago in Starachowice. We started with the production of simple equipment for home gyms, to constantly increase the range and quality of products together with the experience gained. Today we are the leading manufacturer of bodybuilding equipment in Poland, offering world-class equipment. We have built a brand and gained experience that obliges.
Bodybuilding is our passion, and by combining it with modern machinery, we are able to provide the highest quality equipment, made with attention to detail, and above all with your comfort and safety in mind.
The company is based in Starachowice in the Świętokrzyskie Voivodeship. This is where the office, production and warehouse halls are located. It is a base from which all forms of online sales and contact with customers are controlled, from which shipments for individual customers and partner stores are carried out. On the company's map, all roads start from Starachowice.