Puzzle mat 12 mm 4pcs - Marbo Sport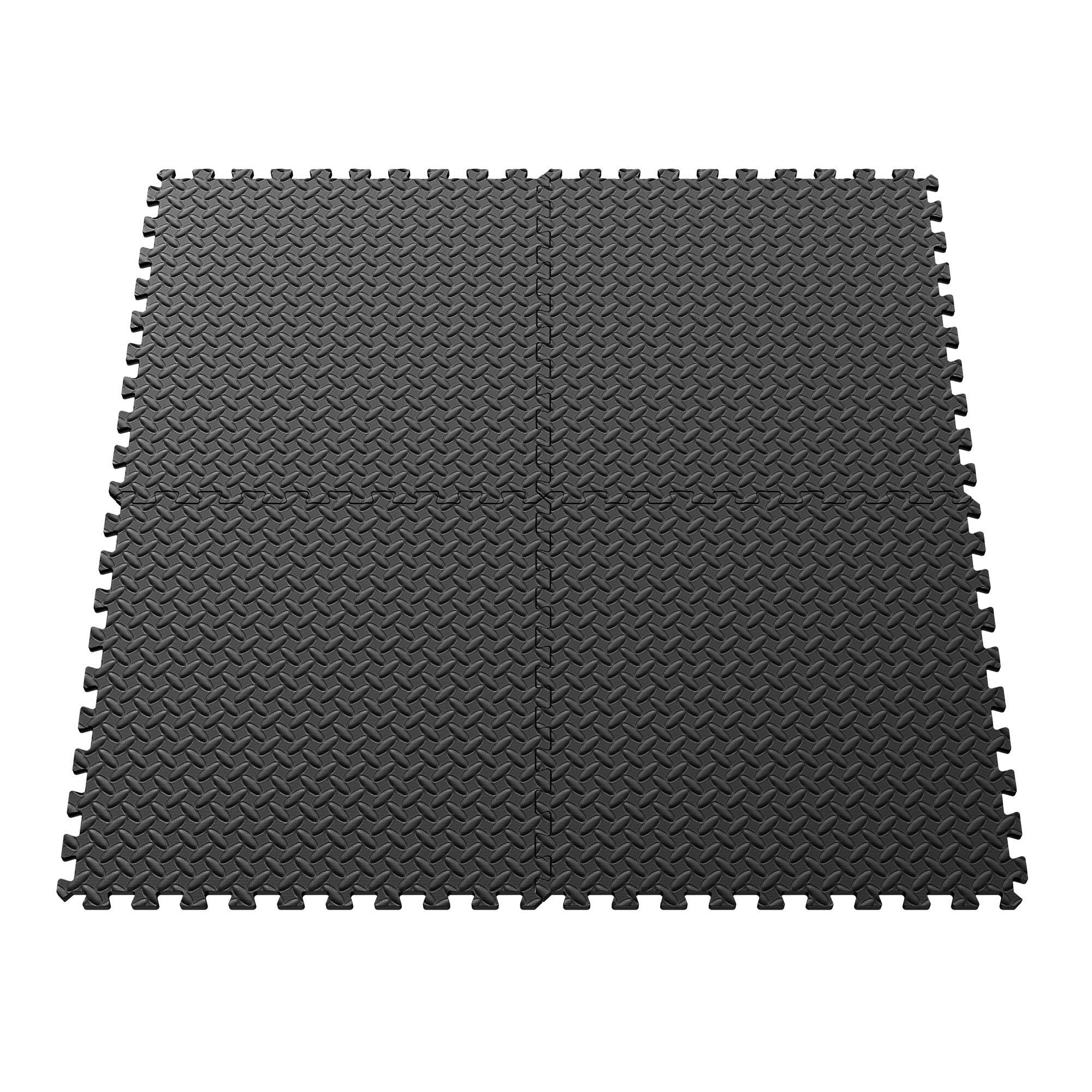 A high-quality mat for strength equipment and fitness equipment, perfectly protecting the floor against damage during training with loads and perfectly soundproofing when loads fall. It has anti-slip properties, which allows for a stable training.
Properties:
Perfect ground protection, as a fitness mat.
The mat increases the shock absorption and stability of fitness equipment and reduces noise.
Anti-slip surface
Easy to fold and unfold
Available in black.
Accessories line - necessary additions to the equipment
Equipment from Marbo is always an extra opportunity. Thanks to the extensive range of various accessories, you are able to expand your equipment, constantly increasing its functionality for ridiculously low money. Opportunities count and we know that very well.
From now on, all accessories, such as lift poles, prayer books, locks, presses and platforms, combine under one flag to form the new Marbo Accessories series.
To ensure the safety of your customers, our equipment has been checked for safety and compliance with applicable standards by the European Quality Center.
The result of this research is the Security Certificate and the Top Security Certificate that we received for the Accessories line.
Marbo was founded over 40 years ago in Starachowice. We started with the production of simple equipment for home gyms, to constantly increase the range and quality of products together with the experience gained. Today we are the leading manufacturer of bodybuilding equipment in Poland, offering world-class equipment. We have built a brand and gained experience that obliges.
Bodybuilding is our passion, and by combining it with modern machinery, we are able to provide the highest quality equipment, made with attention to detail, and above all with your comfort and safety in mind.
The company is based in Starachowice in the Świętokrzyskie Voivodeship. This is where the office, production and warehouse halls are located. It is a base from which all forms of online sales and contact with customers are controlled, from which shipments for individual customers and partner stores are carried out. On the company's map, all roads start from Starachowice.