Scott bench MS-L107 - Marbo Sport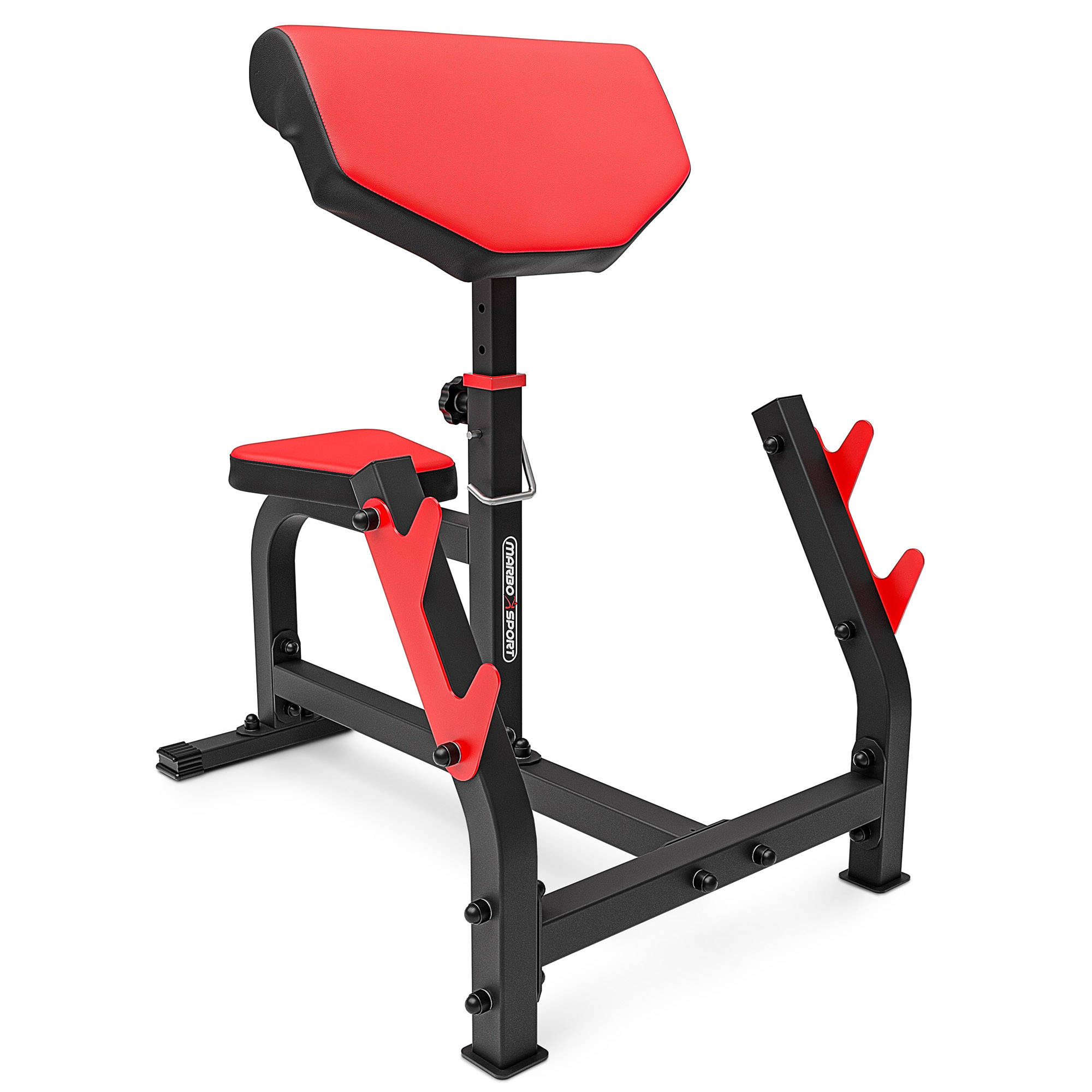 This device is ideal for biceps training.
You can train with barbells, dumbbells or SZ bars on the Scott bench. With the height-adjustable arm pad, the bench can be adapted to any athlete. Thanks to the dumbbell rack at two heights, training is always safe.
The device has a new, stronger padding with an ergonomic shape . The angle of inclination of the arm pad and the distance between the seat and the arm pad are adjusted so that the best effects can be achieved.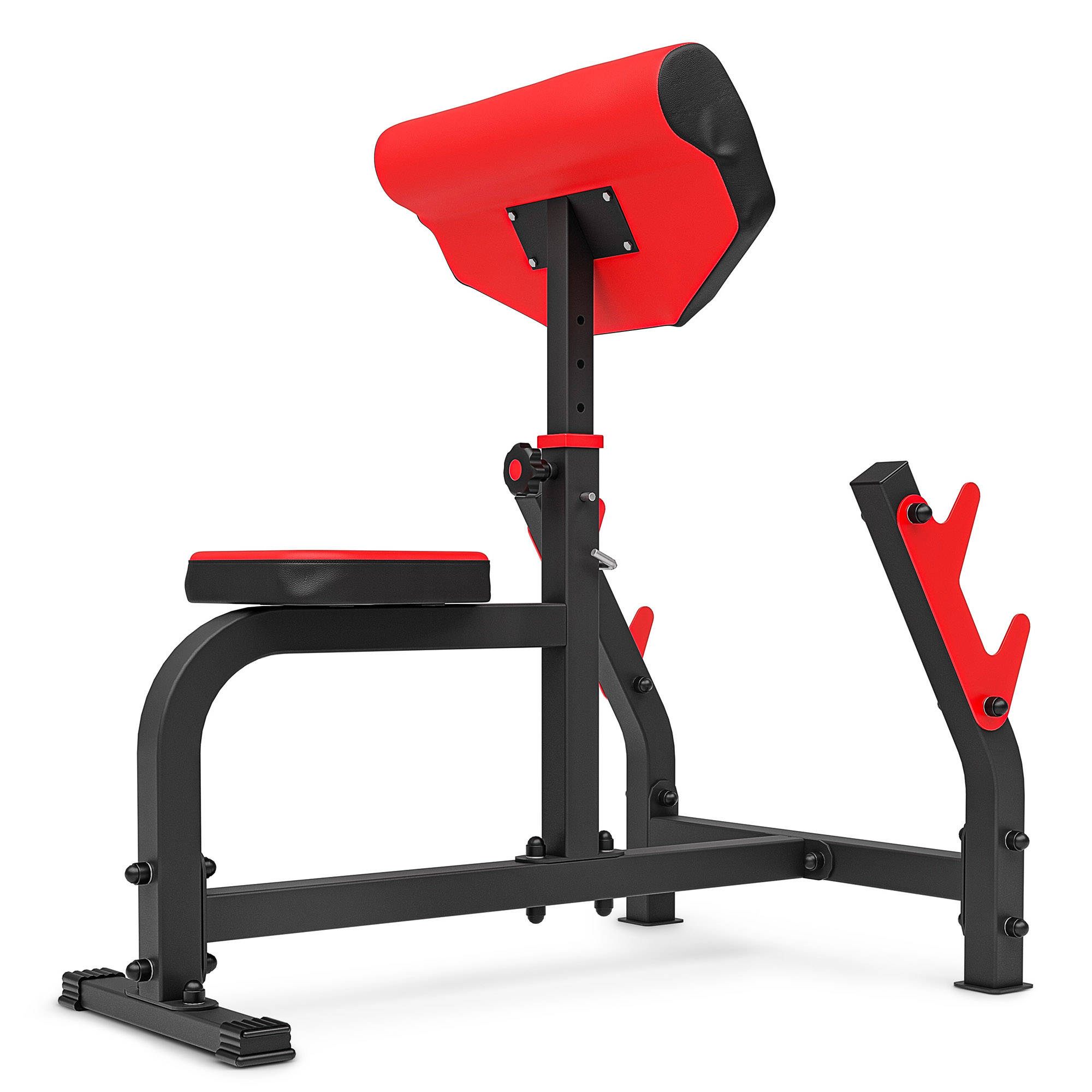 See what exercises you can do
Scott curls, Scott bench, dumbbells
Scott curls (one-armed), Scott bench
Scott curls, Scott bench , SZ bar
Scott curls, Scott bench, triceps dumbbell
Scott curls, Scott bench, barbell