Tricep Rope 70 cm - Marbo Sport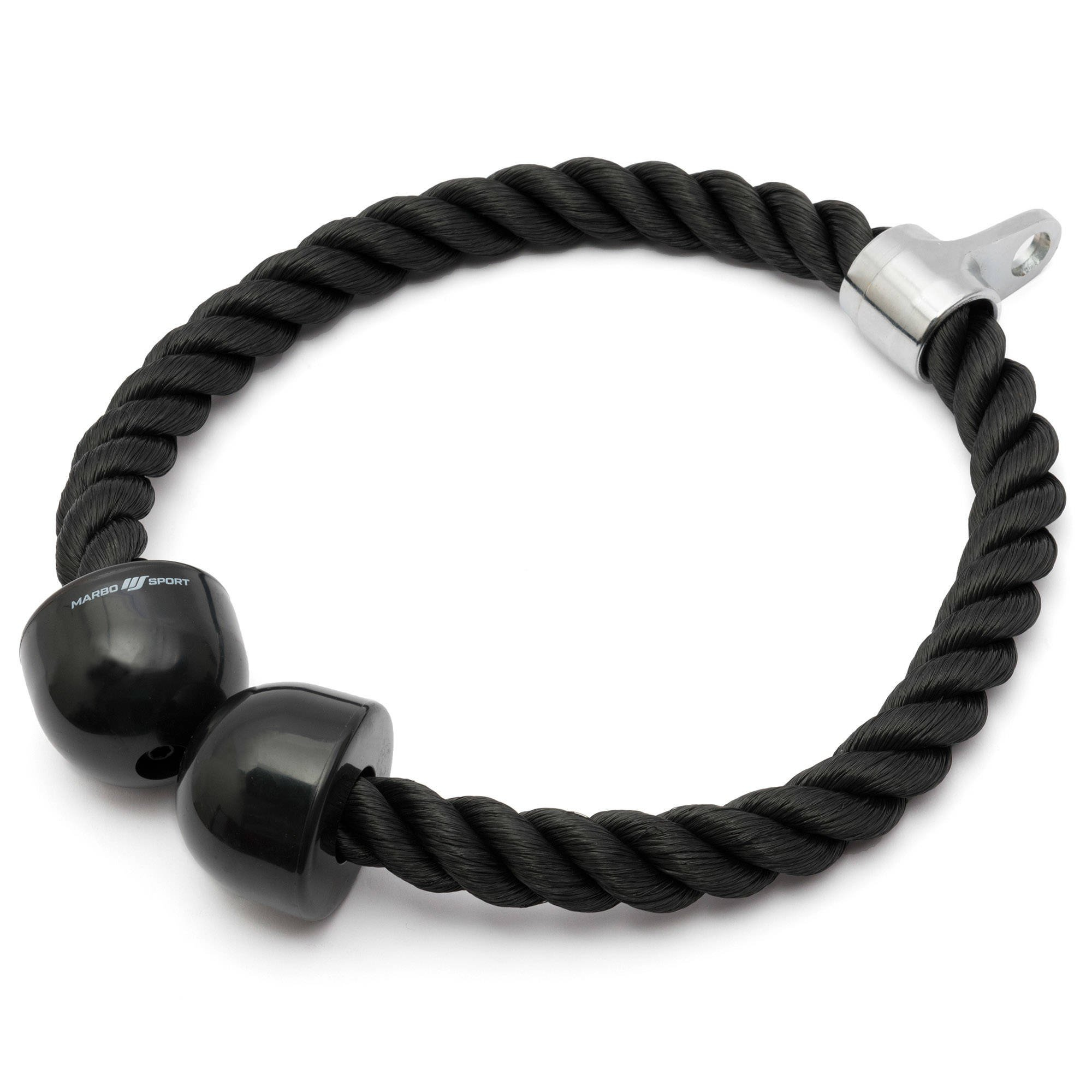 The little thing can seriously affect the quality of the entire exercise. So the details are very important, especially when it comes to the sports equipment. The rope can really improve the effectiveness of the exercise.
A rope for cable pulling is an important element that increases the efficiency of the training. Its main purpose is to exercise the biceps or triceps and the muscles of the upper arm.
It is ideal for strengthening muscles of the neck.
The cord has rubber sockets at both ends, which provide a secure grip.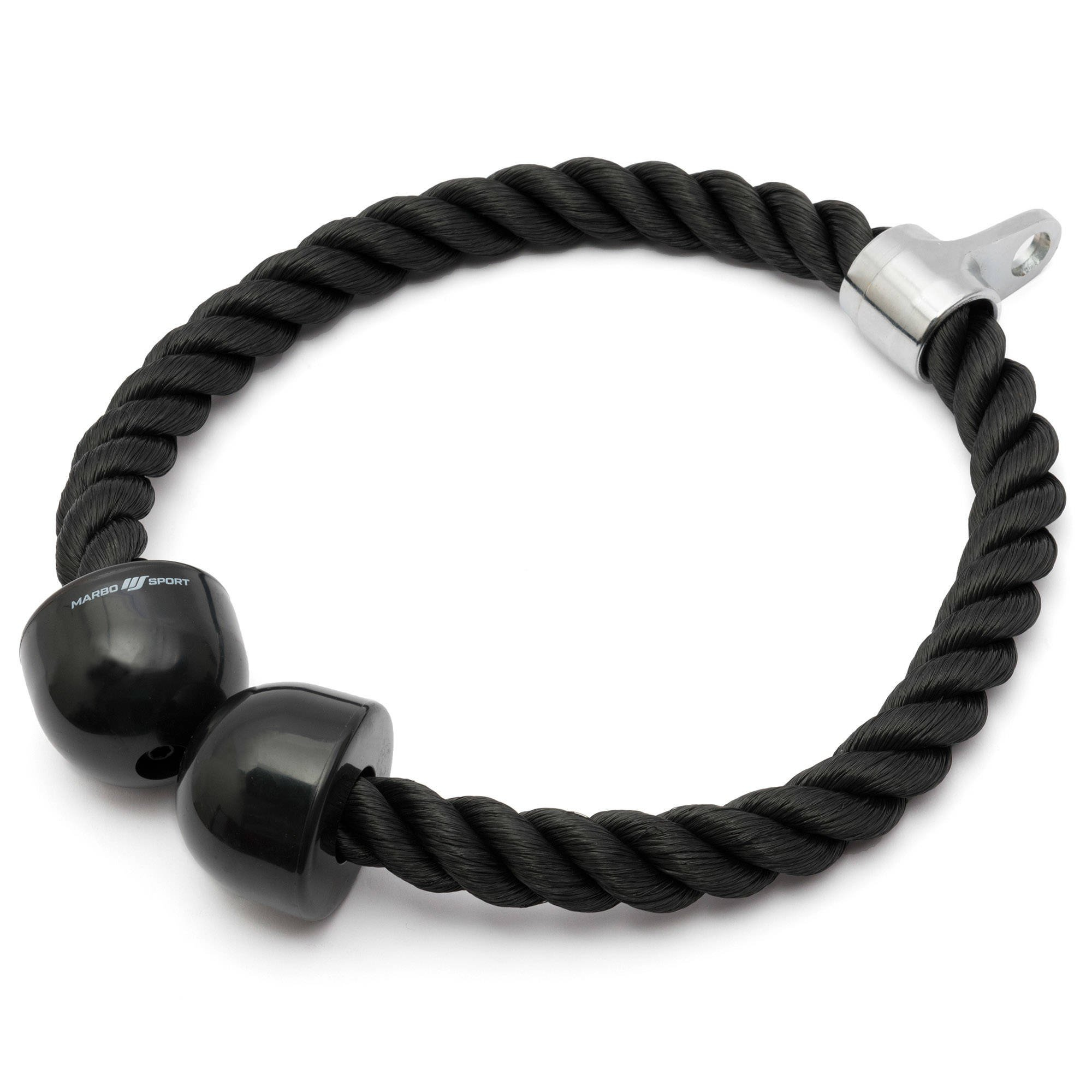 This inconspicuous little thing guarantees the most effective training for muscle building.

Idealnie sprawdza się do wzmocnienia i ćwiczenia mięśni trójgłowych szyi.

Sznur na obu końcach posiada gumowe tuleje, które zapewniają pewność chwytu. Materiał z jakiego jest wykonany pozwala na mocny i stabilny chwyt.

Ten niepozorny drobiazg pozwala na maksymalne "dopompowanie" mięśni a tym samym lepszą stymulacje ich wzrostu.
zaczep do wyciągu jest w kolorze srebrnym
Marbo was founded over 30 years ago in Starachowice. We started with the production of simple equipment for home gyms, to constantly increase the range and quality of products together with the experience gained. Today we are the leading manufacturer of bodybuilding equipment in Poland, offering world-class equipment. We have built a brand and gained experience that obliges.
Bodybuilding is our passion, and by combining it with modern machinery, we are able to provide the highest quality equipment, made with attention to detail, and above all with your comfort and safety in mind.
The company is based in Starachowice in the Świętokrzyskie Voivodeship. This is where the office, production and warehouse halls are located. It is a base from which all forms of online sales and contact with customers are controlled, from which shipments for individual customers and partner stores are carried out. On the company's map, all roads start from Starachowice.