Dumbbell rack (20 pairs) UR-S003-4 - UpForm
The UR-S003 cascading dumbbell stand is a professional piece of equipment that will find use in any gym. Thanks to its cascading and modular design, the UR-S003 stand takes up little space and will also work well in smaller training rooms.
The rack consists of segments that you can combine into any length you want. The basic piece is 136 cm long, weighs 76 kg and holds 10 dumbbells.
Notes:
The object of sale is four modules of the rack, which will hold up to 1600 kg of weights. You can fit 40 dumbbells on the rack.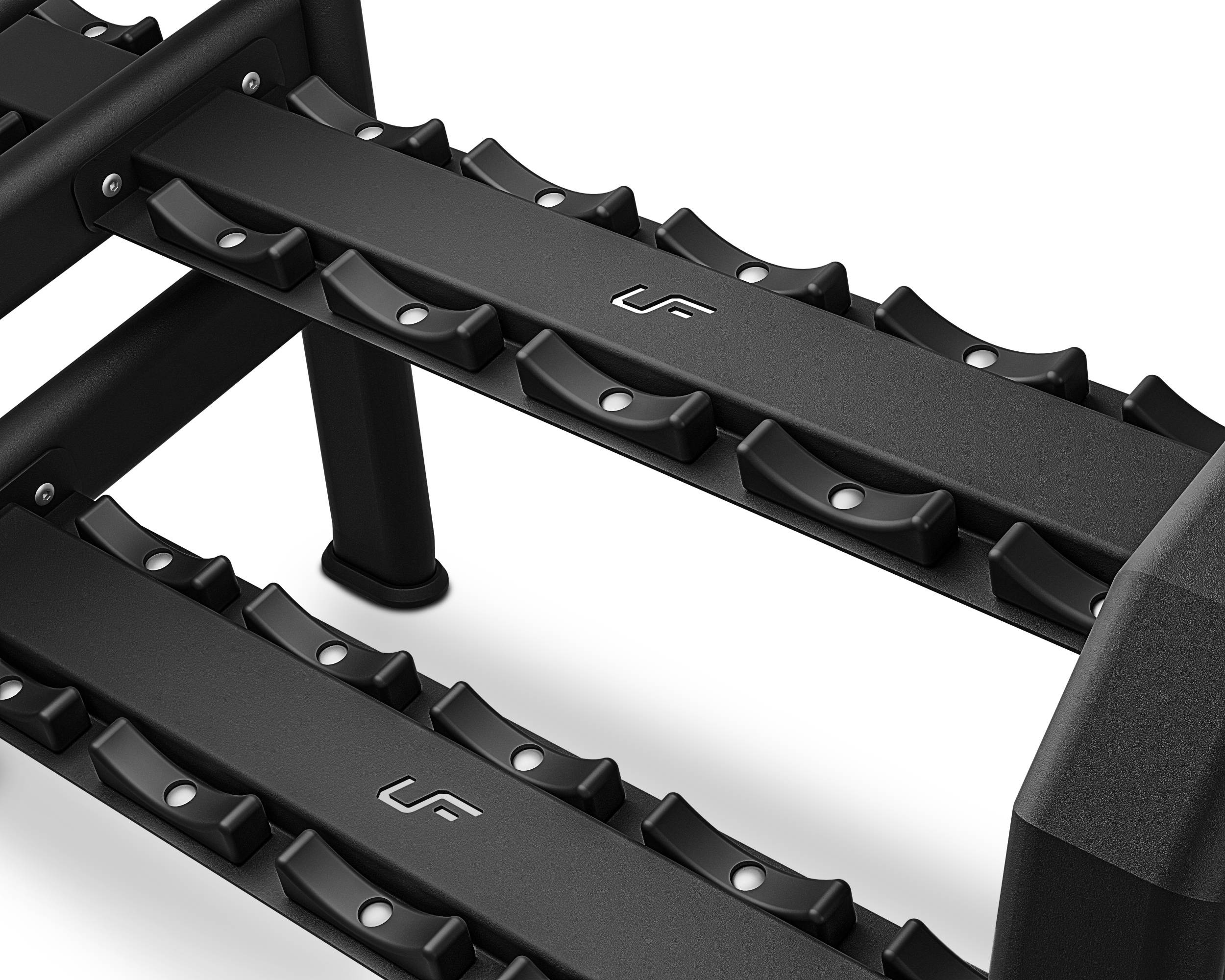 Pads for dumbbells
On each of the two shelves of the rack there are 5 dumbbell pads. On the rack you will place dumbbells with a grip part of min. 120 mm and a maximum diameter of 210 mm. The construction of the shelf is made of 4 mm thick sheet metal.
Solid construction
Cascade dumbbell rack was created on the basis of a powerful 125x60x3 mm profile, so you can place up to 400 kg of weights on it.
The rack also has feet made of thick rubber, which further increase stability.
length of the grip part 12 cm - 17 cm,
maximum diameter of the dumbbell 21 cm