Smith Machine UR-U002 - UpForm
Smith machine is an indispensable device in any commercial gym.
On this device your clients will be able to perform muscle training of arms, legs, abdomen, back and chest with full safety of the exerciser.
Thanks to two stable guide bars, the device works smoothly and quietly even at maximum load. On the underside of the guide bars there are thick rubber bumpers, which protect the slider and the frame of the device from damage if the barbell is let go without locking it.
The machine's hook bar has been baked from 5 mm thick sheet metal and equipped with sixteen belay hooks. Such a range of belaying allows a full range of motion during exercise, making training as efficient as possible.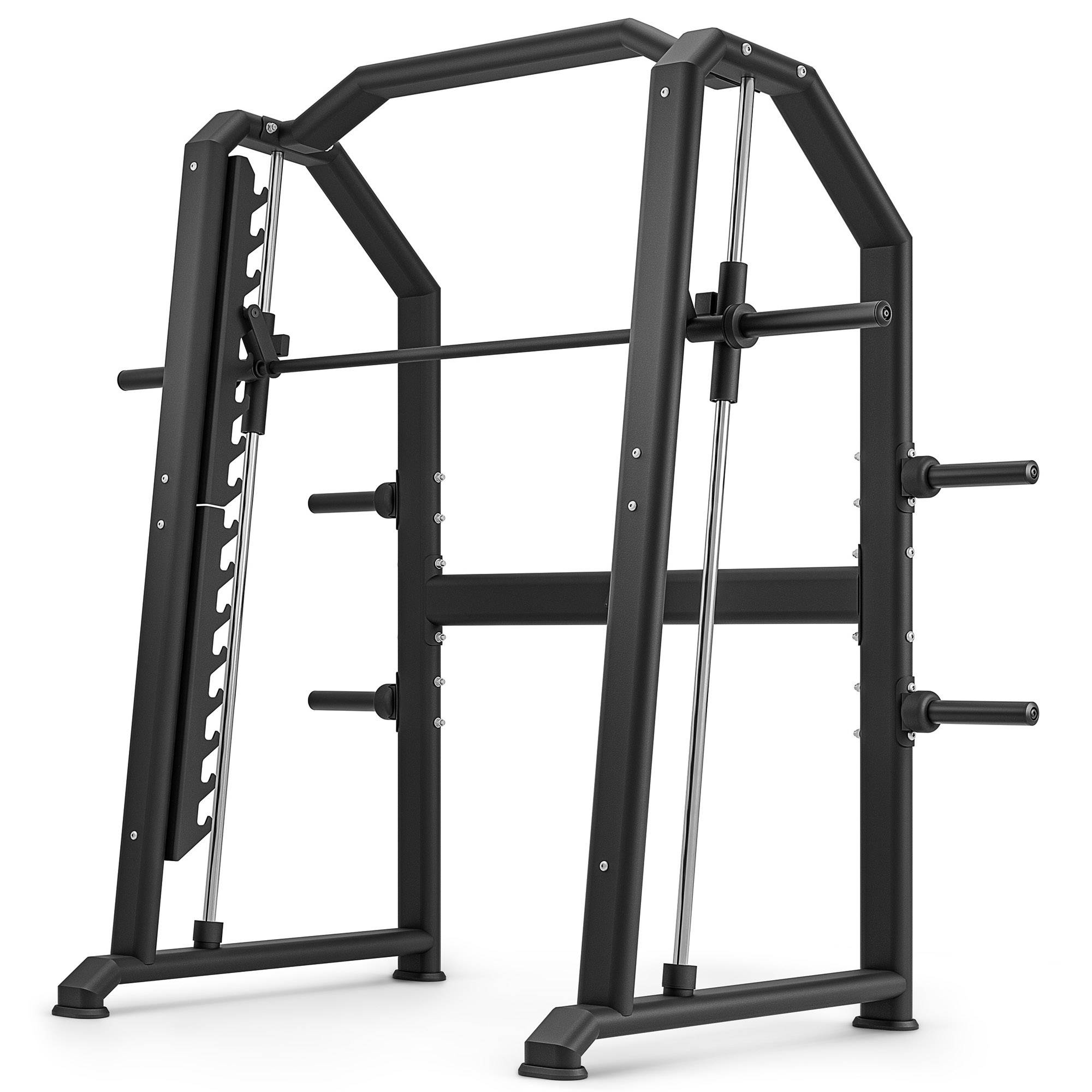 Olympic griffin 220 cm
Guide griffin with a length of 220 cm is designed to load Olympic plates fi 51 mm.
Thanks to the long load section and high strength, you can fit up to 300 kg of load on it!
Polyamide-coated load sleeves
The machine is equipped with polyamide-coated load bushings. The use of polyamide makes the bushings resistant to scratches and mechanical damage, even during frequent insertion and removal of loads.
You can store free weights on them, so you do not need to invest in an additional rack, save space and money. The sleeves are designed for Olympic loads with a hole diameter fi50 mm.