Leg press UR-U001 - UpForm
UR-U001 leg push-up crane is a professional device with a powerful design, which is an essential part of any gym. On this device your clients will be able to perform leg training in full safety of the exerciser.
In the machine we used a completely new system of locking and guiding the cart. The cart moves on ball-bearing rollers made of strong polyamide, which guarantees smooth and extremely quiet operation of the device. A special cart locking system allows you to quickly and intuitively lock the machine after finishing exercises.
Rubberized belay platform
The large rubberized platform ensures safety and comfort during training.
The platform has a rubberized surface, so the risk of slipping is reduced to a minimum.
An additional non-slip handle, which we placed in the middle of the platform, makes it easier to take a starting position.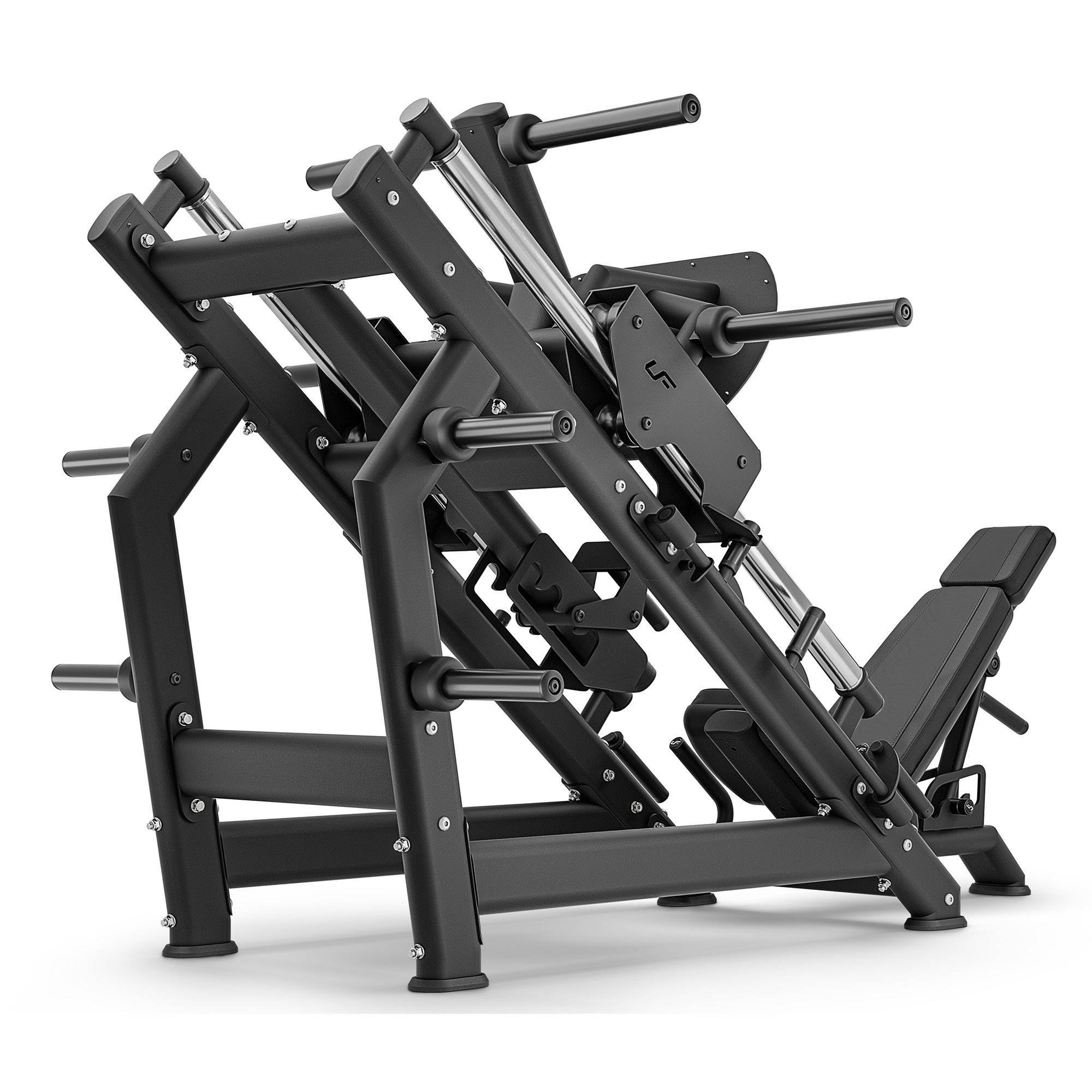 Load sleeves
Pay attention to the finish of the bushings: they are coated with polyamide so that they won't scratch when you put loads on them. A thick rubber pad ensures that the inserted discs will not bounce against the metal structure. The sleeves are designed for Olympic loads with a hole diameter fi50 mm.
Carriage locking system
The carriage lock and guides have rubber bumpers to dampen impacts. Regardless of the locking system, you have four levels of adjustment of the lower position of the cart. Now you can independently choose how low the cart will go with a load. Only such a solution guarantees 100% safety during training.
Adjustment of the lower position of the trolley