Chrome-plated dumbbell rack UR-S005 - UpForm
The UR-S005 chrome dumbbell stand is a perfect combination of design, as well as ergonomics and extraordinary functionality.
It is a very strong construction made of thick 4 mm laser-cut sheet metal and powerful 125x60 mm profiles with 3 mm wall!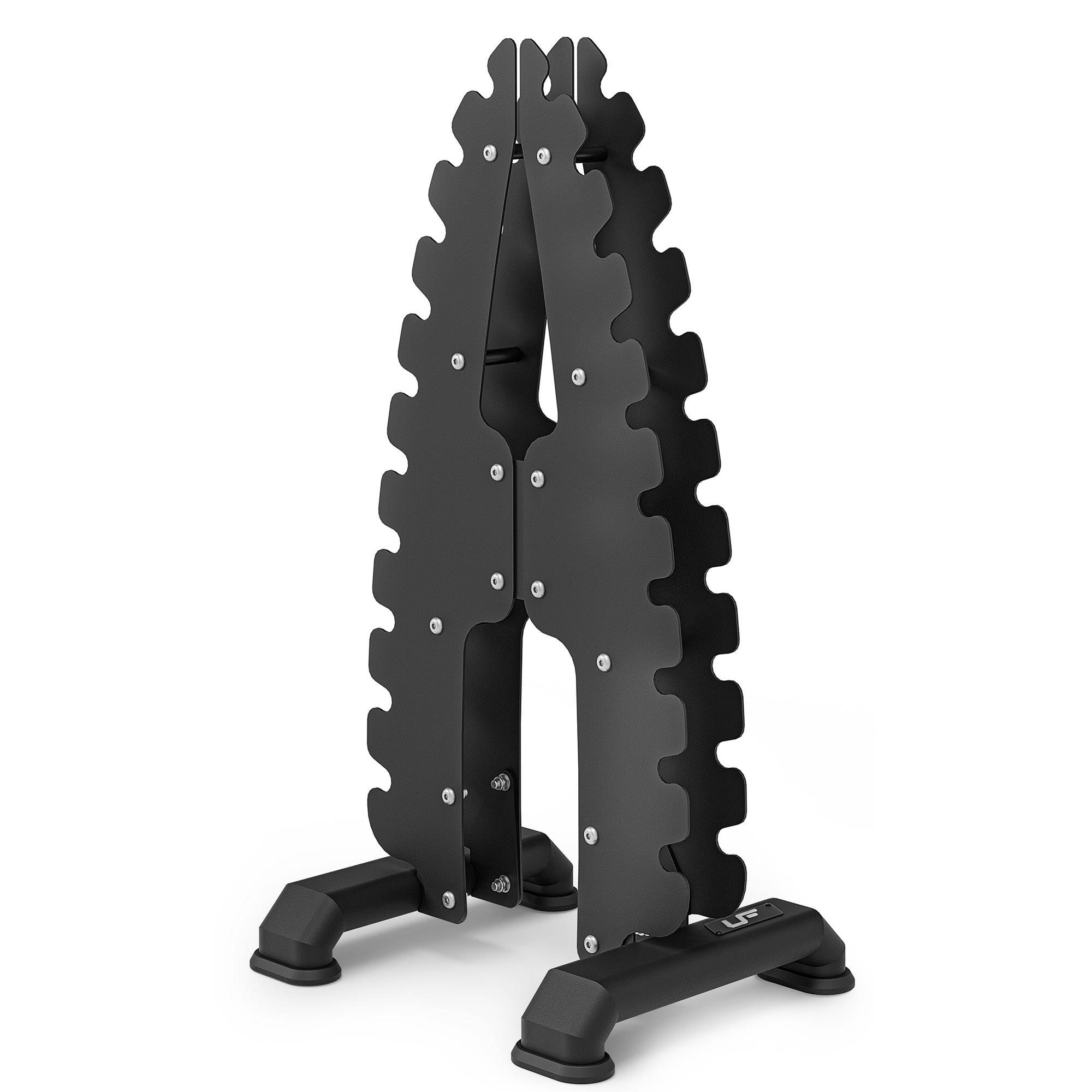 Stable base
With the right weight and a stable, large base, the R-Line series stands are unmovable!
The base of each stand measuring as much as 68x56 centimeters proves their reliability.
4mm sheet metal construction
The entire structure was created from thick laser-cut sheet metal. Such a strong material is a real rarity in this type of gym equipment. We do not skimp on materials, because this is a guarantee that the rack will not lose its stability or deform for many years.
Modern design
Our latest product is proof that a simple design does not have to be primitive and clumsy, and original design does not mean a loss of functionality.
This model will be a unique decoration of your fitness club or gym.
Attention:
Dumbbells shown in the photos are not part of the set.