Olympic Weight Bars Tree UR-S004 - UpForm
UR-S004 stand is a device that will save space in your club. It is made of thick 125x60 profile with #3mm wall.
This is a 2-in-1 product - it combines the function of an Olympic weight rack and a rack for Olympic grips.
It has 12 sleeves for the load, laid out in such a way as to accommodate discs of different weights. The lower bars will accommodate discs weighing 25 kg, the middle ones 20 kg, and the upper ones are designed for 10, 5, 2.5 and 1 kg weights.
In addition to the discs, the rack will also accommodate 4 Olympic griffins. The baked metal plates have a special shape that prevents the griffin from falling out of the rack.
The UR-S004 rack will hold up to 700 kg of Olympic plates and 4 griffins!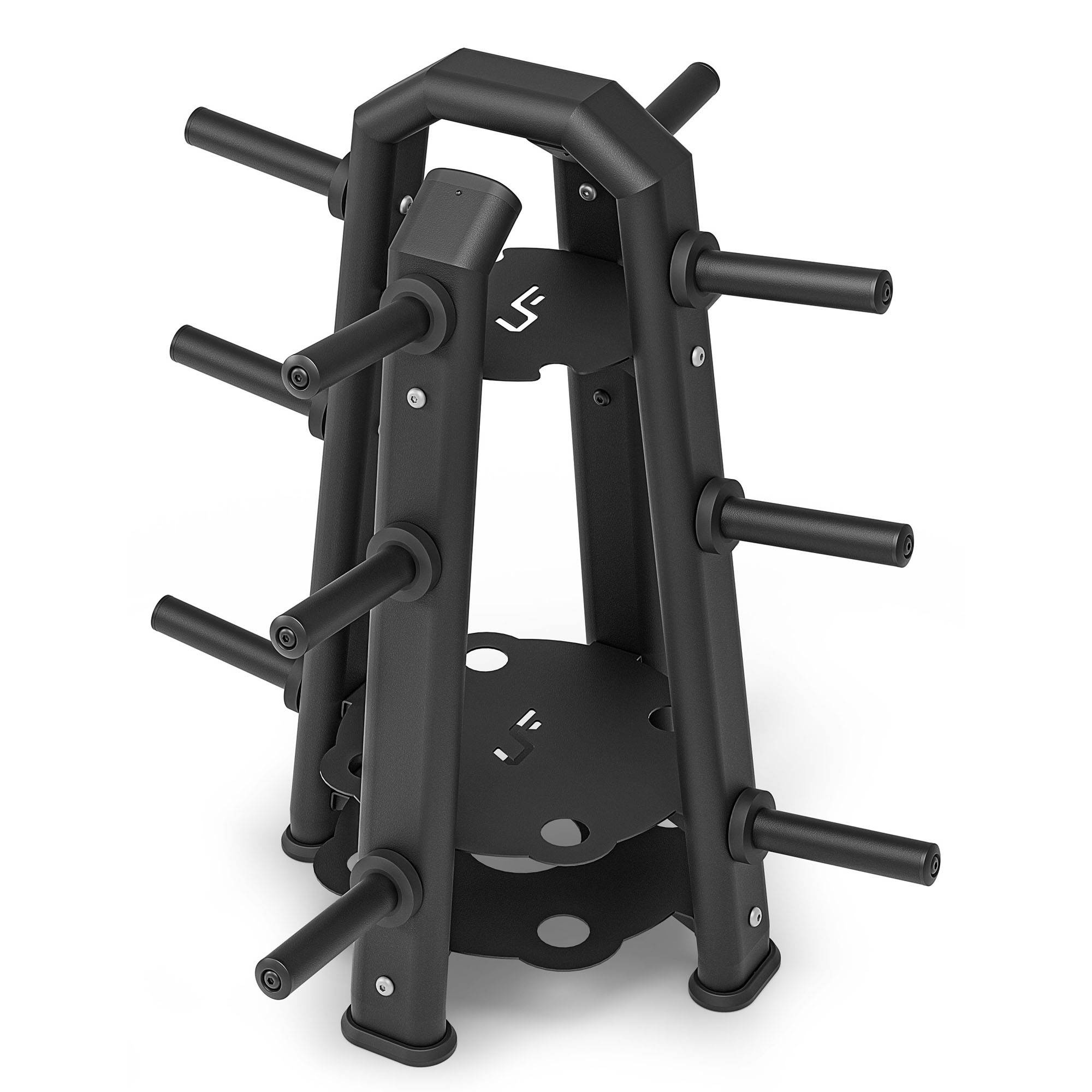 Holes for griffins
The rack has metal plates with holes in which you will place Olympic griffins.
Bushings for the load
The bushings with a diameter of 50 mm are made of plastic, which prevents scratches when you put loads on them. In addition, the UR-S004 is equipped with rubber pads - forget about the pucks bouncing on the rack structure.