Multi Rack UR-S002 - UpForm
UR-S002 stands are made of strong and thick 125x60x3mm profile. The appropriate thickness and strength of the entire structure makes it a fully stationary exercise station on which you will perform safe training of legs, chest, back and shoulders.
This model is equipped with six pairs of barbell restraint handles and an additional adjustable belay bar located on the front of the stands. This allows you to perform both barbell squats, standing toe climbs and deadlifts.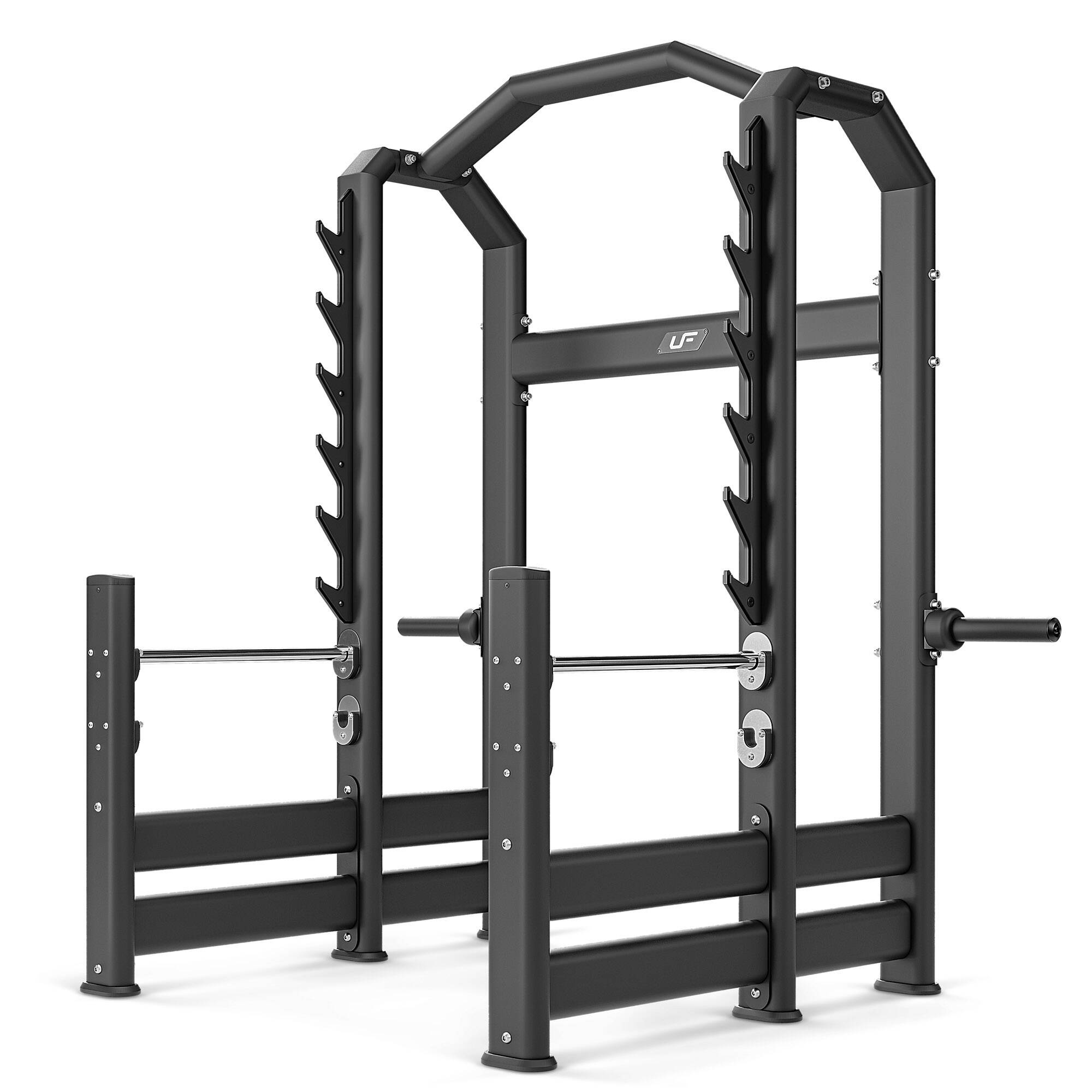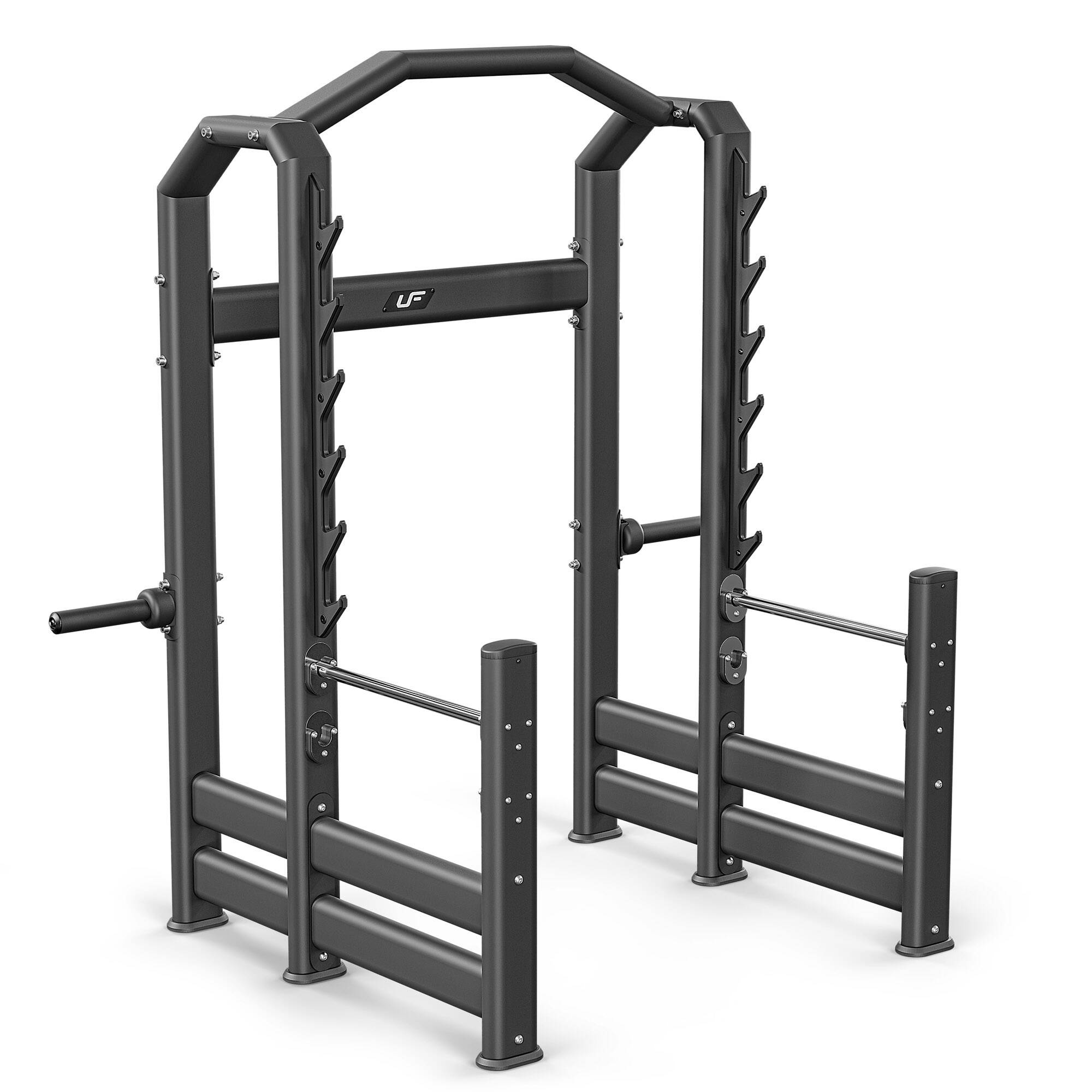 Belay bar
An additional adjustable belay bar has been placed in the front of the rack. You can adjust its height in two levels!
Set the bar at the highest level when exercising with the UR-L001 bench, and you will get an extra belay that will be right above your chest.
Belay handles
The racks are equipped with 6-level handles for putting down the barbell. Such a solution will provide you with full belay during barbell squat exercises, as well as during horizontal pressing, overhead obliques and shoulder training.
Load sleeves
On both sides of the racks there are two bushings for storing Olympic weights.
This solution will allow you to maintain order and tidiness in your gym and ensure that the weights you need are always at hand.