Barbell Rack UR-S001 - UpForm
UR-S001 barbell rack is a professional product that will find use in any gym. Thanks to it, order and tidiness will prevail in your club. The UR-S001 barbell stand will also be perfect for smaller training rooms, thanks to its thoughtful design - it takes up little space.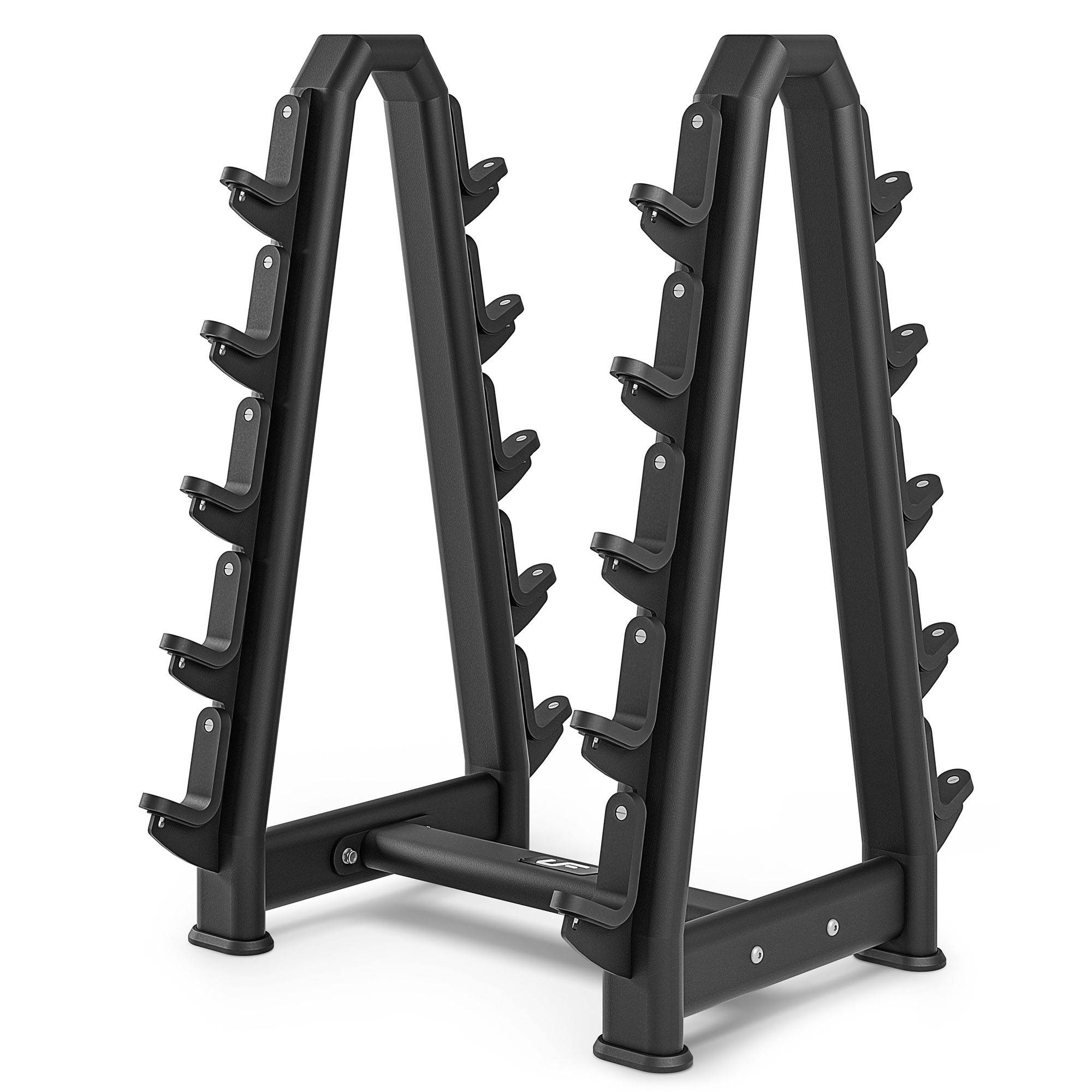 Rubber grips
The rack will accommodate 10 barbells with a minimum length of the grip part of 90 cm. The hooks of the grips have been baked from #8 mm thick sheet metal and equipped with rubber shock absorbing pads, which ensure noiseless barbell placement during training, and also protect the rack structure and the griffin from scratches.
Solid construction
The frame of the rack is made of 125x60x3 mm profile and 8 mm sheet metal. The whole is perfectly welded, creating a sturdy structure. The use of such a solution guarantees full safety during the use of the rack and provides an attractive and modern appearance of the device.
the minimum length of the gripping part of the barbell: 90 cm