Olympic adjustable bench with stands MP-L213 2.0 - Marbo Sport
Product code:
MP-L213_2.0-k2t4
Olympic adjustable bench with stands MP-L213 2.0 from the PRO 2.0 line.
Is your gym running out of space? Are you looking for a professional bench that will allow you to train every muscle part? Be sure to take a look at our latest product - the MP-L213 2.0 bench.
This equipment is a real combo that will replace a straight bench, an incline bench, a shoulder bench and even squat racks. It is ideal for small gyms, hotels, schools. It will prove useful wherever, due to space limitations, we are not able to insert separate stands for individual muscle parts.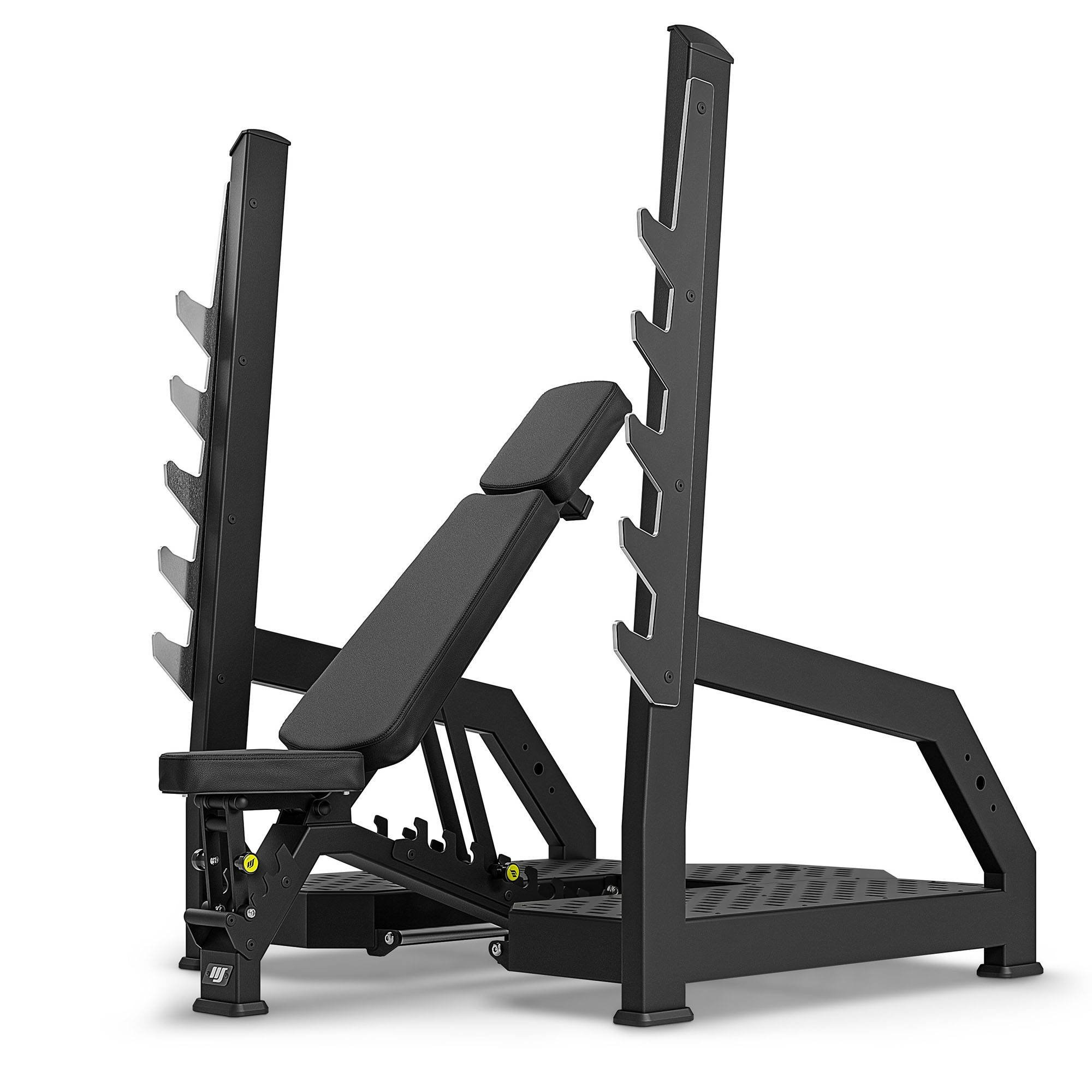 UNIVERSITY
Grab the handle, set the backrest as high as possible, move the bench forward relative to the racks and enjoy a professional bench for exercising your shoulder muscles.
Just move the bench closer to the racks, choose one of several available backrest angles, and you'll have the opportunity to perform a complete chest workout in positive obliques.
Need a sturdy barbell bench for horizontal or negative oblique barbell presses? Nothing could be simpler!
Adjust the backrest to the horizontal or -1 position, move the bench relative to the racks and perform a traditional horizontal or negative oblique barbell press.
DURABILITY AND SAFETY
We made the multi-level racks from thick and solid #8 mm sheet metal, which we protected with an anti-corrosion coating and covered with an additional layer of painted steel to blend in with the whole structure of the machine. Such strong materials guarantee full safety and comfort of your customers.
Attention!
MP-A001 2.0 bushings are not part of the set and can be purchased separately.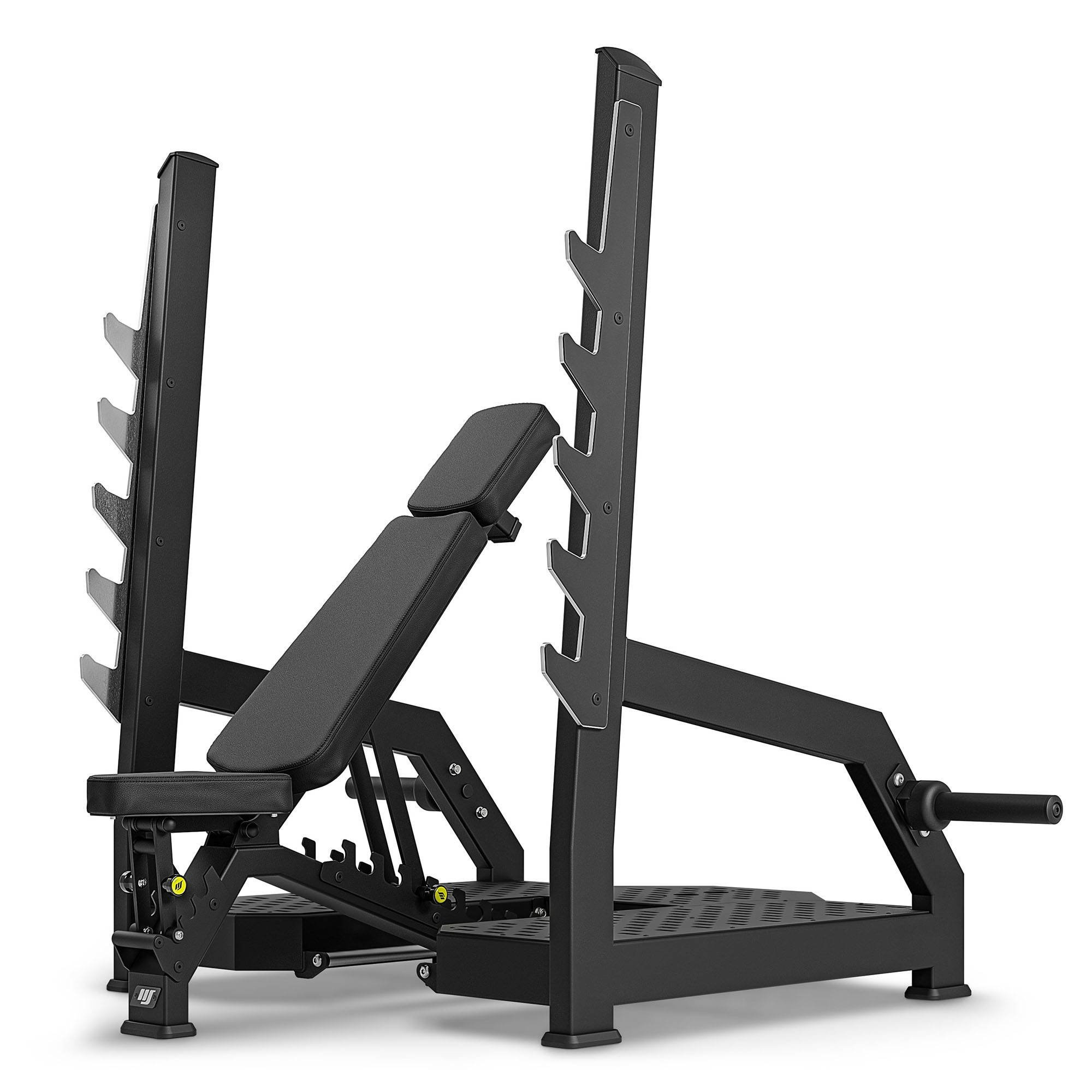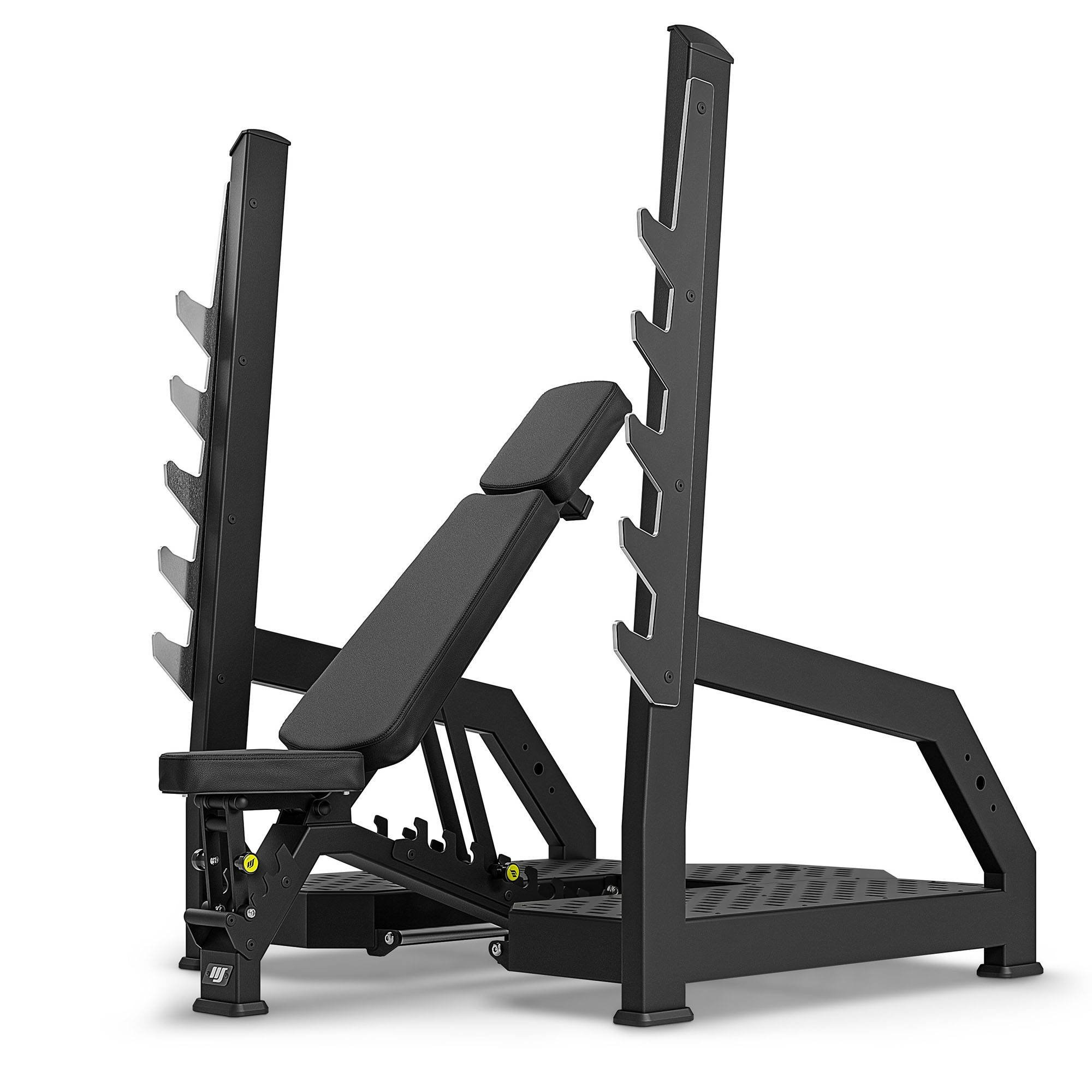 JOINT CONNECTING THE STANDS TO THE BENCH
Thanks to the special connecting joint, you can extend the bench completely beyond the outline of the stands. This will give you enough space to perform many types of exercises with the stands alone, including barbell squats.
EXPANDABILITY
On both sides of the bench there are holes into which you can attach the optional MP-A001 2.0 Olympic weight bushings at any time.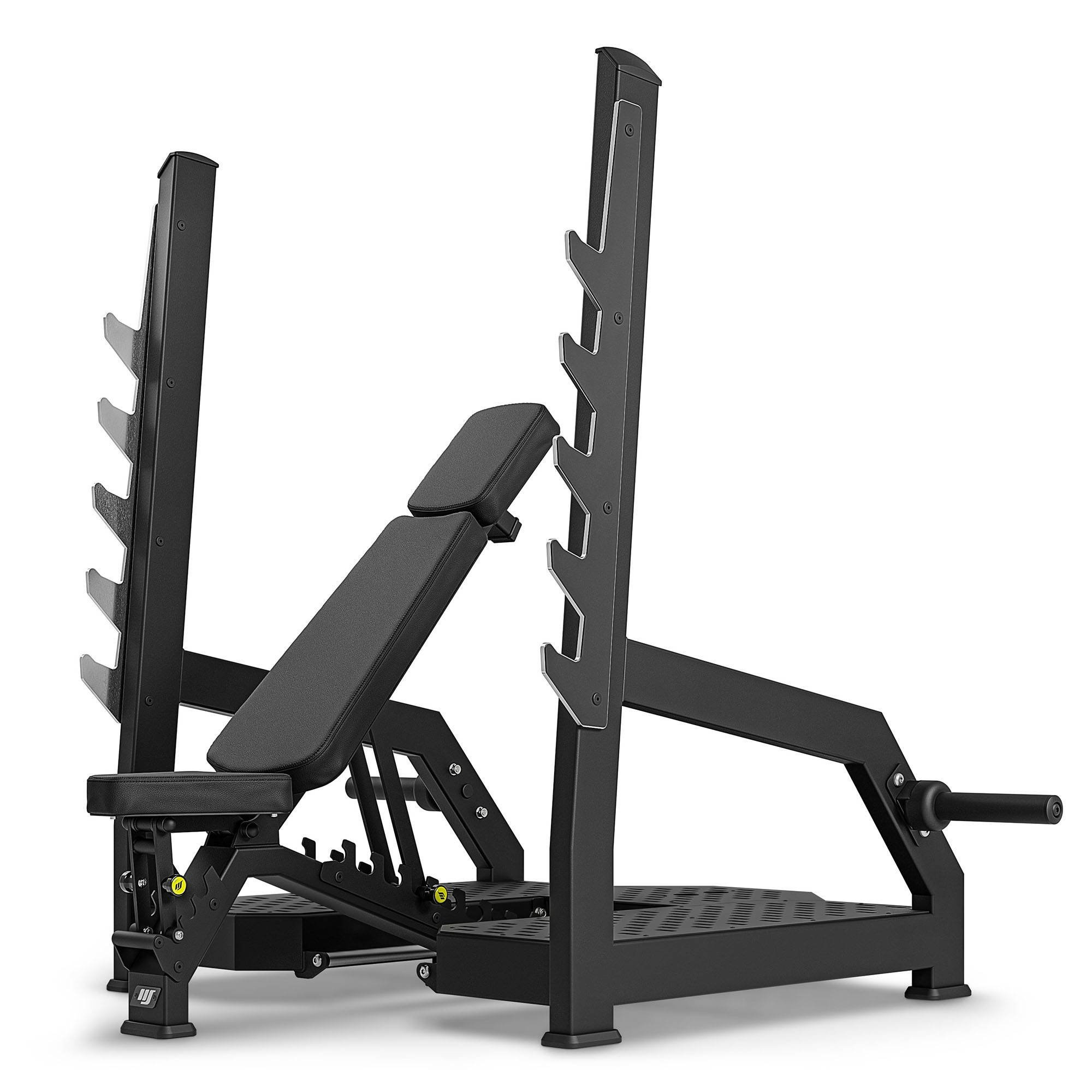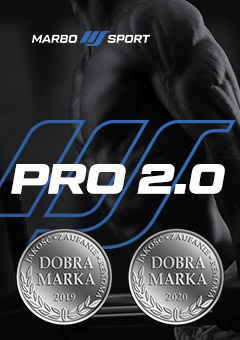 PRO 2.0 line- equipment for commercial use
The best that a real bodybuilder can meet - Marbo PRO 2.0 series.
Equipment from this line has a declaration of conformity to PN-EN 957-4:2007 and can be used in commercial and public gyms. Experience the pleasure of exercising on the best equipment on the market! Class: S - Equipment designed for commercial use.
To ensure the safety of your customers, our equipment has been tested for safety and compliance with applicable standards by the European Quality Center.
As a result of these tests, we have received the Safety Certificate and Top Security Certificate for the PRO 2.0 line of equipment.
8 positions (0-80 degrees),
Marbo was founded over 40 years ago in Starachowice. We started with the production of simple equipment for home gyms, to constantly increase the range and quality of products together with the experience gained. Today we are the leading manufacturer of bodybuilding equipment in Poland, offering world-class equipment. We have built a brand and gained experience that obliges.
Bodybuilding is our passion, and by combining it with modern machinery, we are able to provide the highest quality equipment, made with attention to detail, and above all with your comfort and safety in mind.
The company is based in Starachowice in the Świętokrzyskie Voivodeship. This is where the office, production and warehouse halls are located. It is a base from which all forms of online sales and contact with customers are controlled, from which shipments for individual customers and partner stores are carried out. On the company's map, all roads start from Starachowice.