Wall-Mounted Lat Pulldown SG-17 - SmartGym Fitness Accessories
The lat pulldown SG-17 enables efficient and safe training of the upper body and abdominal muscles. Our device is a compact, stationary piece of sports equipment that is perfect for small rooms where there is not much space.
* The weight plates shown are not included in the scope of delivery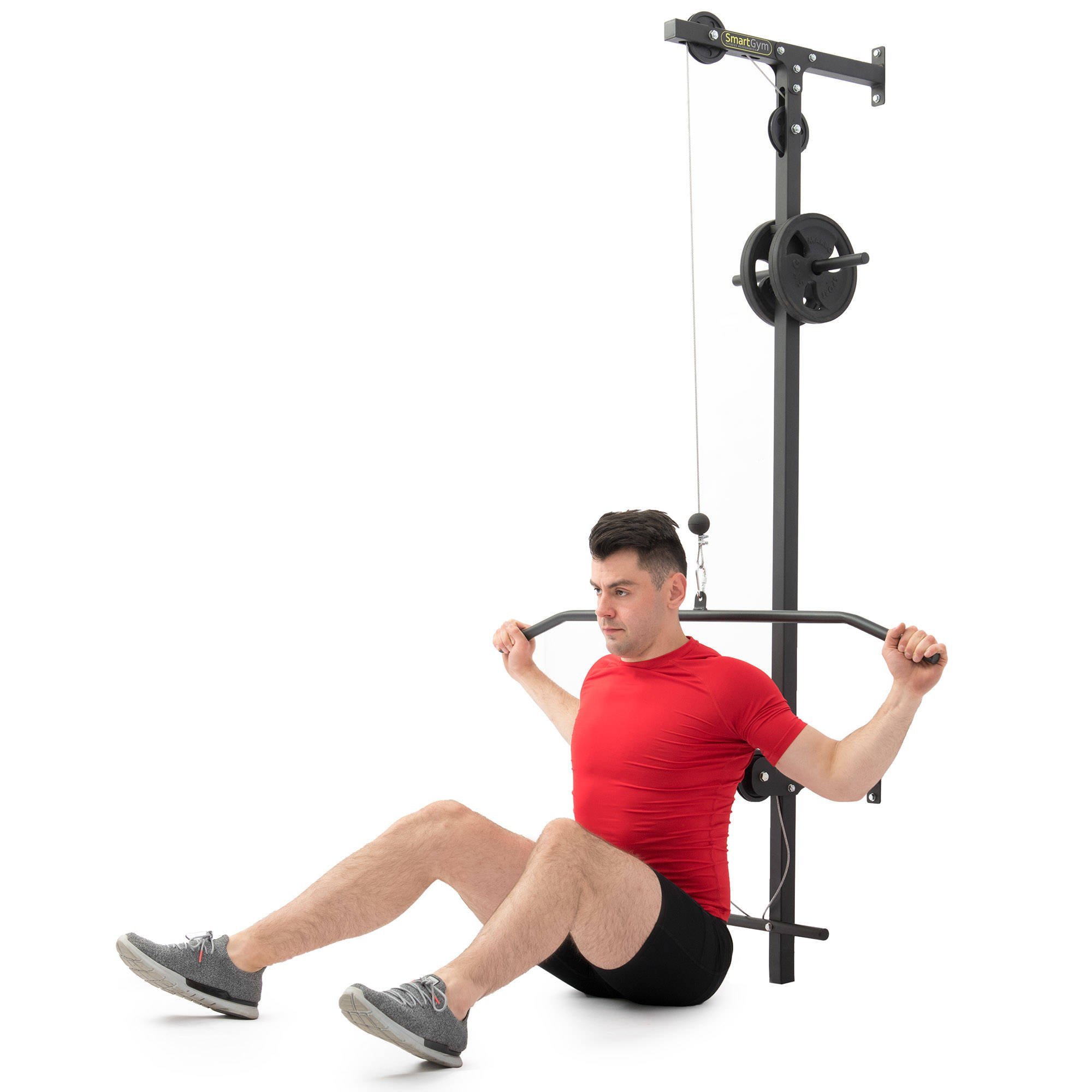 Free lat pull bar
The set includes a free lat pull bar with a length of 108 centimeters and a diameter of 25 millimeters. The lat pull bar has a maximum load capacity of 100 kg
footrest
The footrest has a double function: it stabilizes the lat pulldown and at the same time reduces the pressure on the wall bracket. Use the footrest while you train while sitting and convince yourself of its reliability!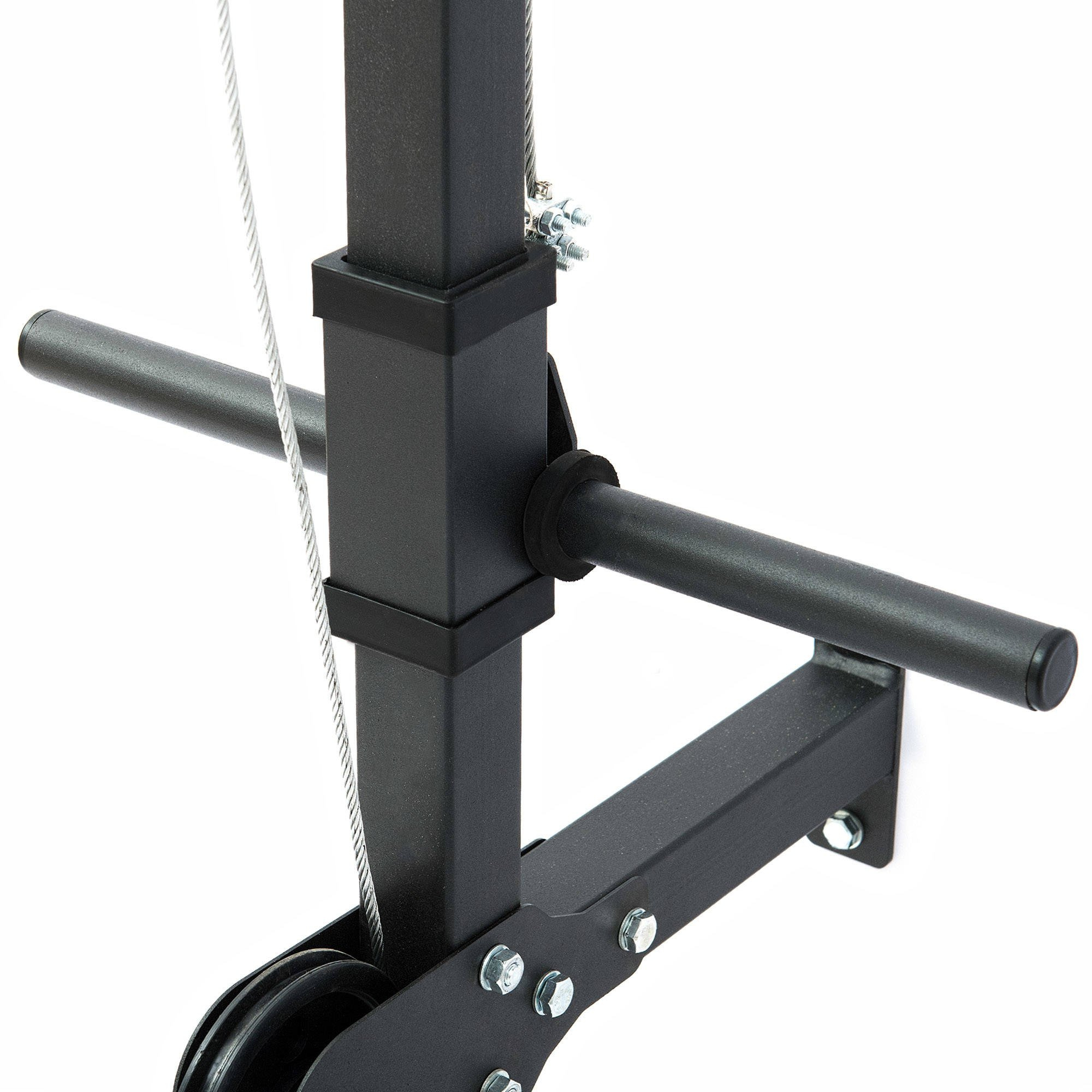 Loading the weight plates
The slide runs very smoothly and smoothly thanks to the plastic guide eyelets, which at the same time protect the guide rail from any damage. The bar for the weight plates has a diameter of 25 millimeters and a length of 17 centimeters, so that almost all common weight plates can be used.
Rubberized stop buffer
To protect the bike from damage, we have equipped the end of the rope with a thick, spherical stop buffer.