Wall-mounted Lat Pulldown with Seat MH-W102 2.0 - Marbo Sport
Product code:
MH-W102 2.0
Wall-mounted Lat Pulldown with Seat MH-W102 2.0 is a multifunctional device that allows you to perform a safe and intensive training of your upper and abdominal muscles.
*The weights shown on the pictures are not included in the delivery.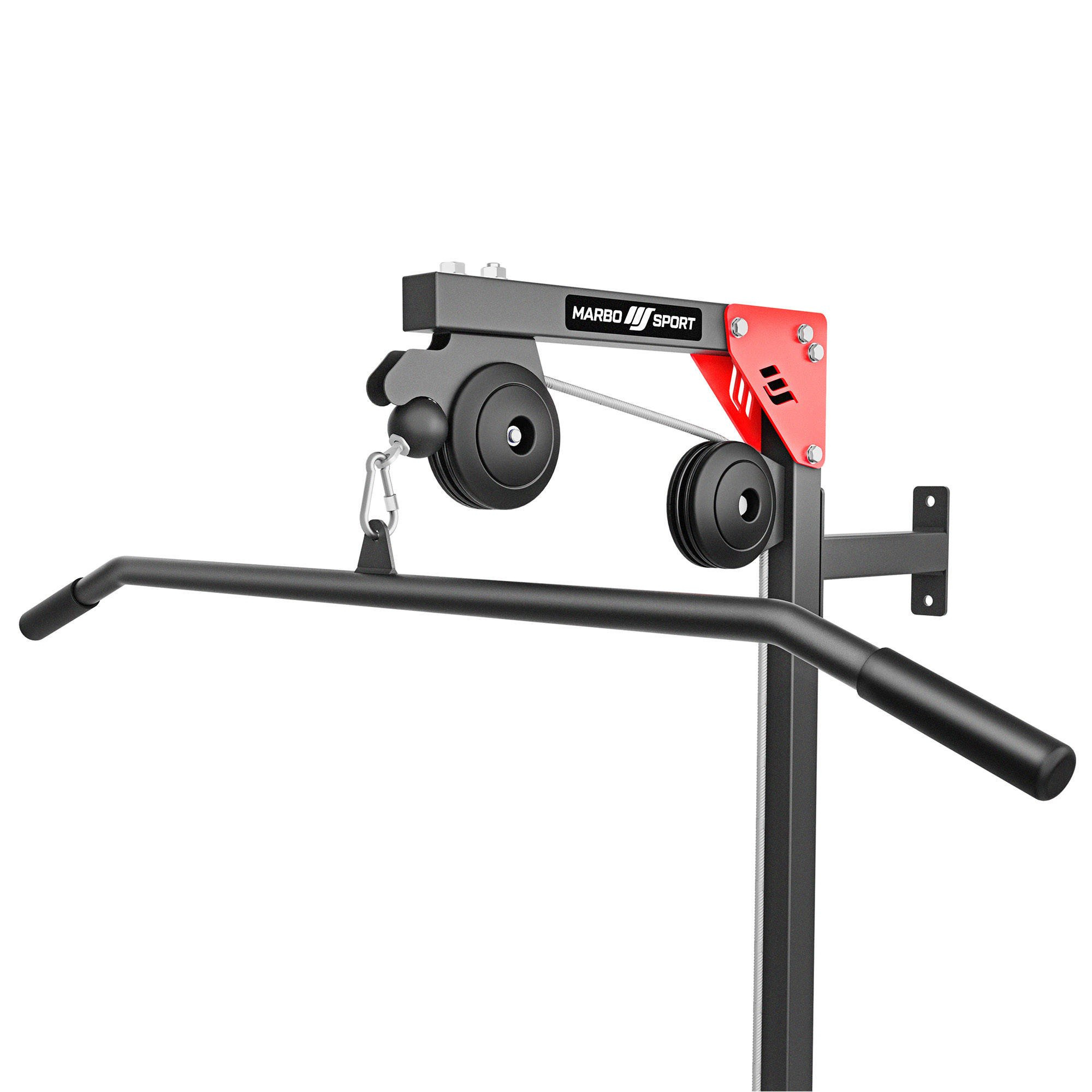 Long bar MH-C001 included in delivery
In the set you will receive a bar with a length of 108 cm and a diameter of 25 mm. The maximum load capacity of MH-C001 bar is 120 kg.
Adjustable lock thighs
The lock allows you to fix your legs during the workout, so that you get a stable and safe position. With 3 settings it becomes an indispensable exercise accessory.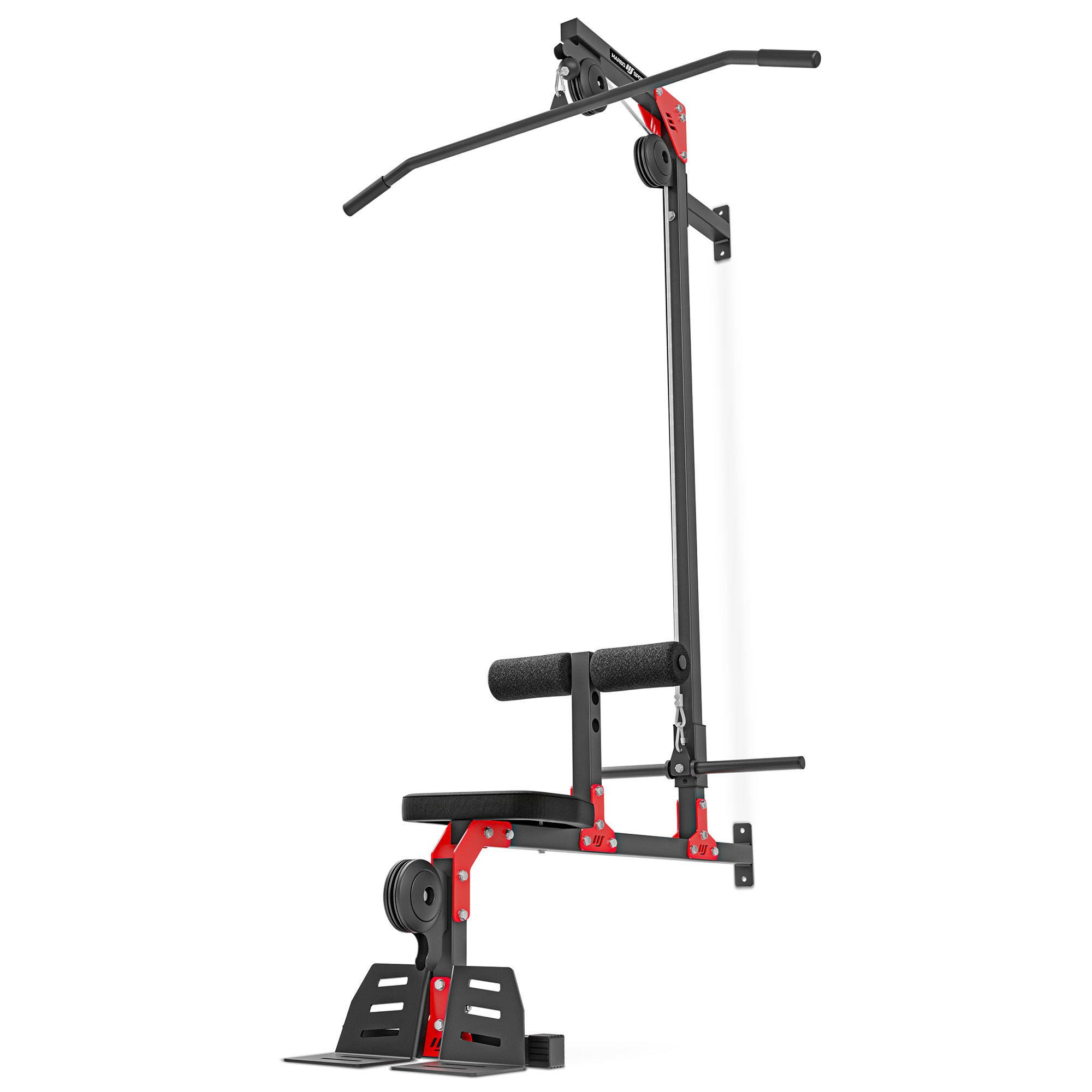 Space for weight plates
The lat pulldown is designed to work with free weights, which you place on a strong bar with a diameter of fi25mm and a length of 2x22cm.
Non-slip platforms
The lat pulldown s equipped with comfortable, non-slip platforms made of thick corrugated sheet metal.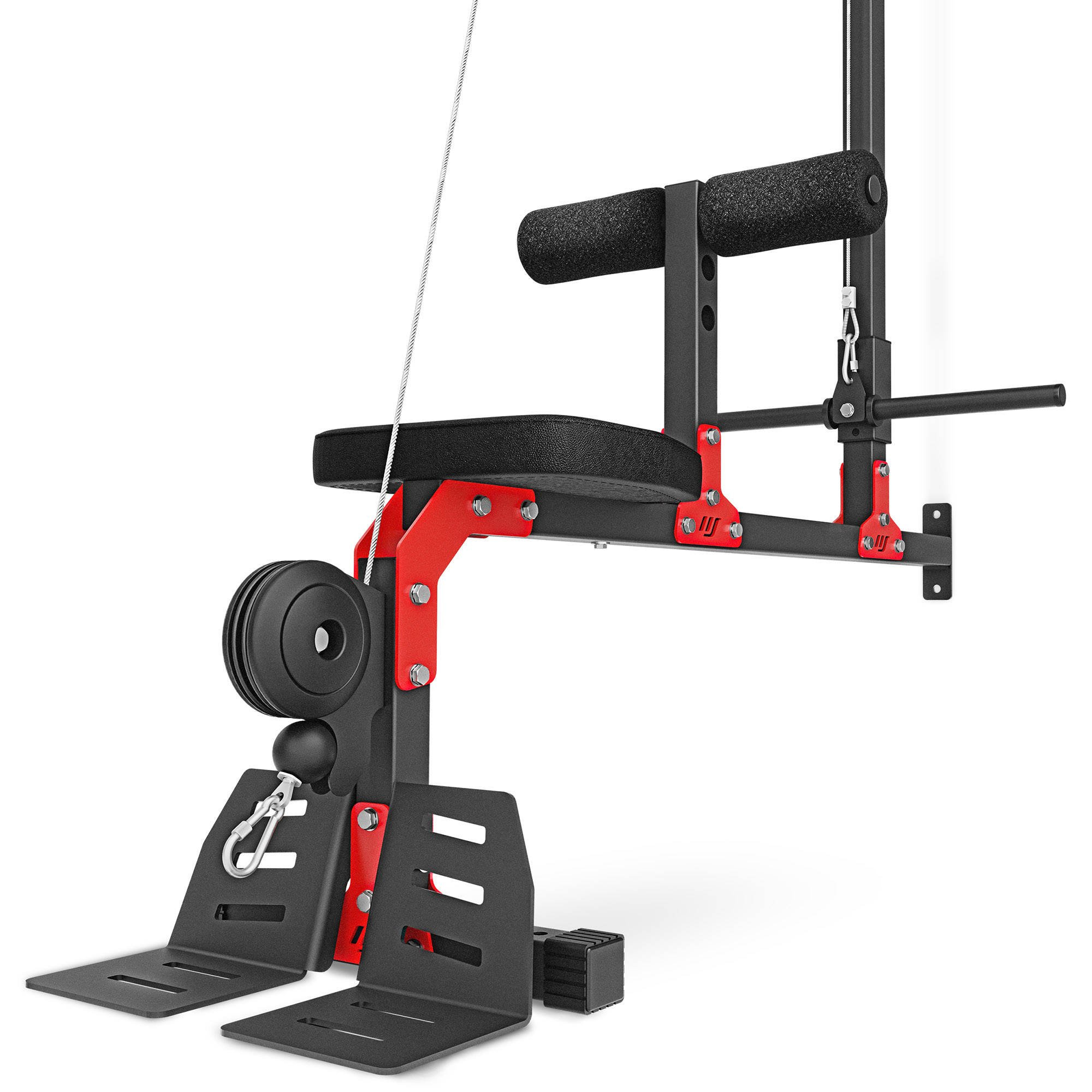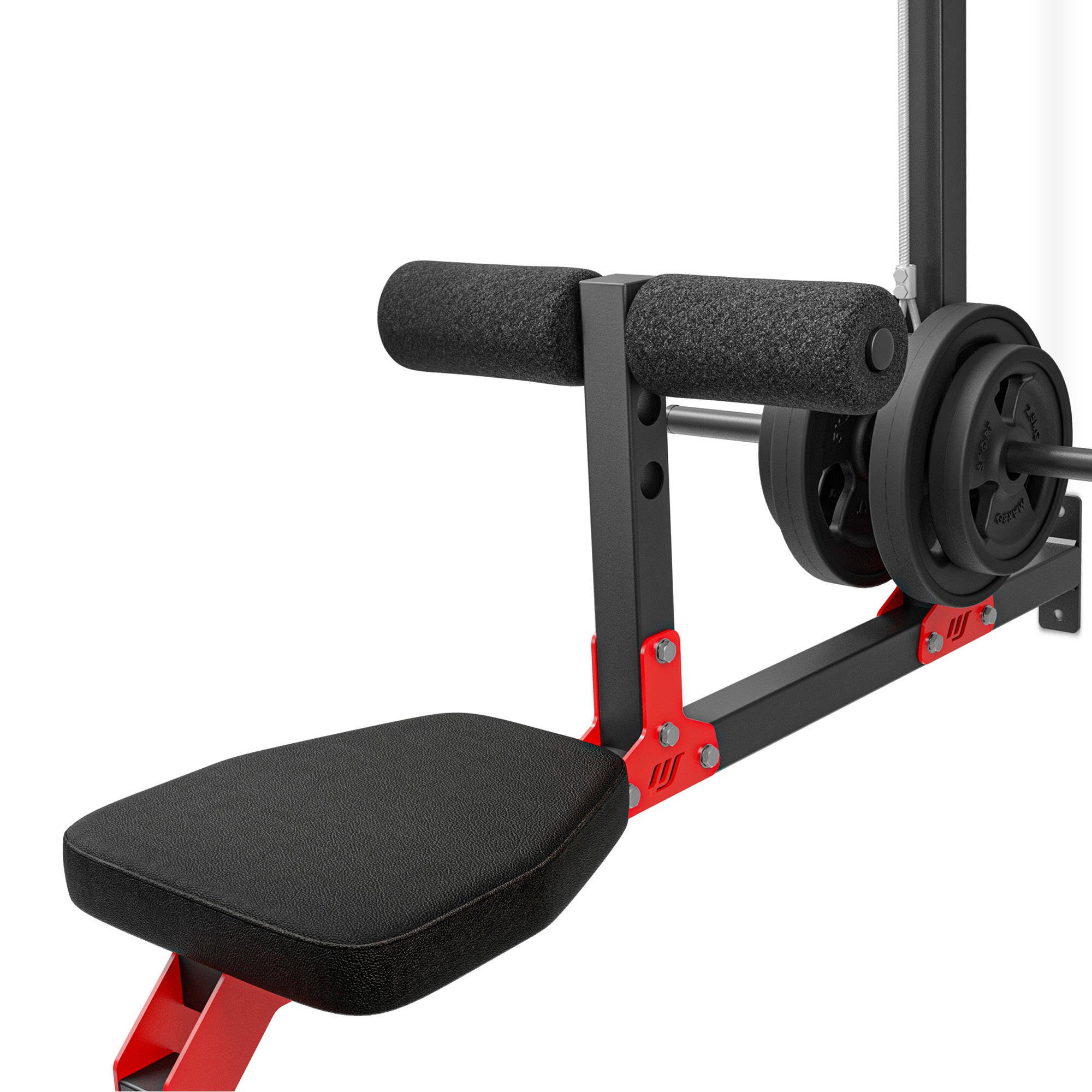 Modern upholstery
Additional stitching of the upholstery, which we took care of in the MH-W102 2.0 model, makes it even stronger and more resistant to abrasion.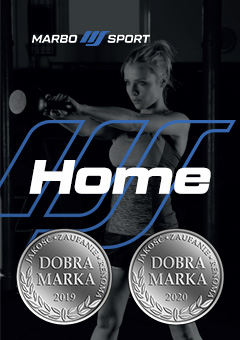 Home line - sports equipment for private use
The Home series is a series of products designed for beginners in bodybuilding and sports enthusiasts who want to gain the experience.
The device was made to be functional and easy to assemble. It also guarantees safety and comfort. The products are made of firm fabric 40x40cm. It ensures the stability that is incomparable with other sports equipment is in this price range. The aesthetics of the production emphasize the elegant red and black upholstery with the 3 cm sponge and the powder coating.
Safety is the most important thing for us
In order to guarantee the safety of the customers, our device is checked for safety and conformity by the European Center for Quality. Our accessories series has achieved the target specifications for examinations. We have get the security certificate and top security certificate.
Marbo was founded over 40 years ago in Starachowice. We started with the production of simple equipment for home gyms, to constantly increase the range and quality of products together with the experience gained. Today we are the leading manufacturer of bodybuilding equipment in Poland, offering world-class equipment. We have built a brand and gained experience that obliges.
Bodybuilding is our passion, and by combining it with modern machinery, we are able to provide the highest quality equipment, made with attention to detail, and above all with your comfort and safety in mind.
The company is based in Starachowice in the Świętokrzyskie Voivodeship. This is where the office, production and warehouse halls are located. It is a base from which all forms of online sales and contact with customers are controlled, from which shipments for individual customers and partner stores are carried out. On the company's map, all roads start from Starachowice.