Dip station SG-14 - SmartGym Fitness Accessories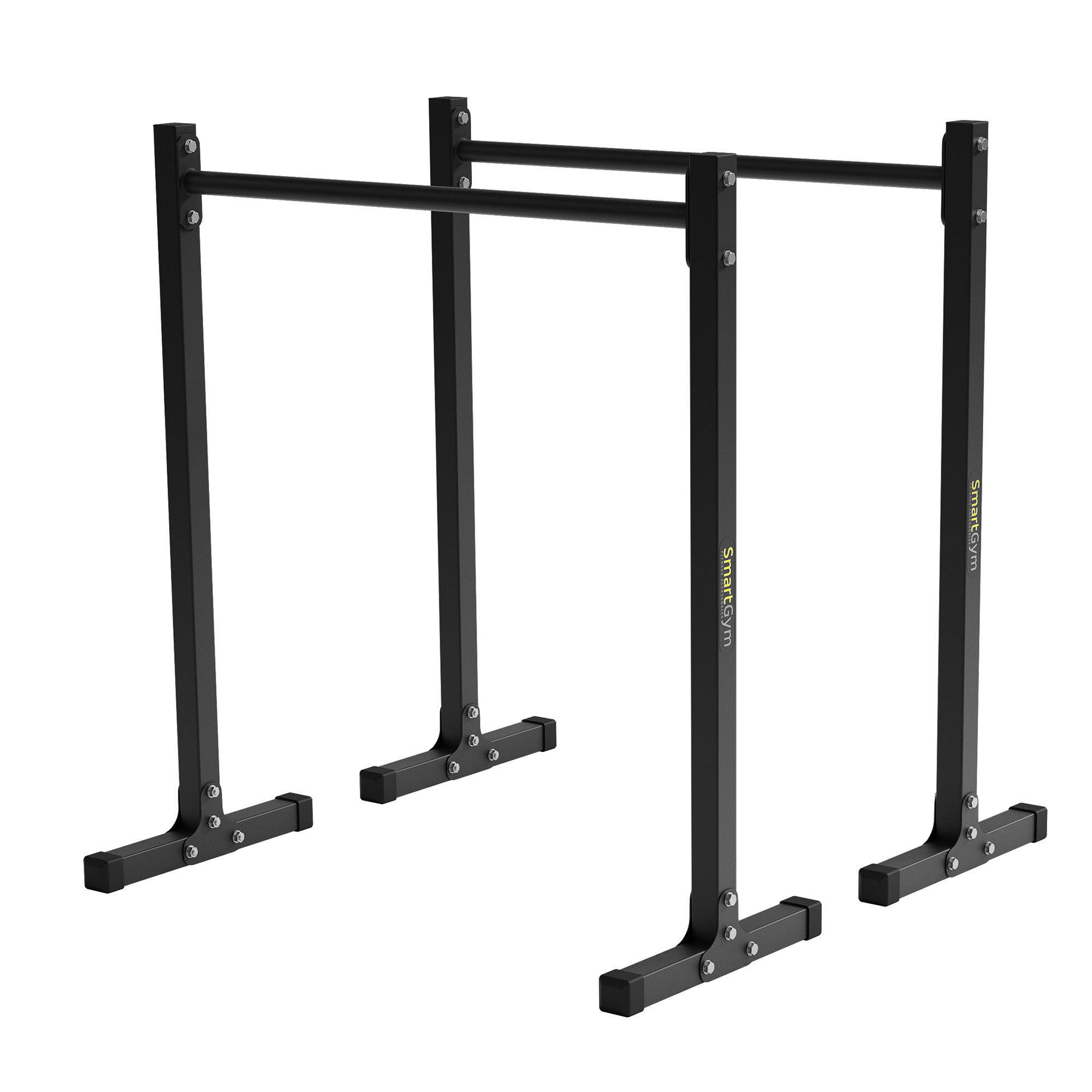 The SG-14 are designed for training many muscle groups. You don't need much space - it's the perfect home furnishing. The simple, clutter-free design allows you to do a variety of upper-body exercises such as dips, leg raises, and push-ups, among others. By using a strong 40 x 40 mm profile in combination with a tube with a 30 mm diameter, you can achieve a maximum load capacity of 140 kg. The whole construction is powder-coated in black.
See what exercises you can do:
Dips
French Press
Leg raises
Push-ups
Plastic caps
We know full well that your home gym equipment needs to be customized so that it can be placed on any type of surface. Regardless of whether you have a parquet floor, tiles or an exotic wooden board in your house, you can put the Dip Station SG-14 anywhere! Thanks to the use of plastic caps, we can guarantee that your floor will be well protected.