Stationary pull up bar MH-D203 - Marbo Sport
The MH-D203 stationary pull-up bar is a comfortable and safe device that will help you strengthen your back, chest, abdominal and shoulder muscles.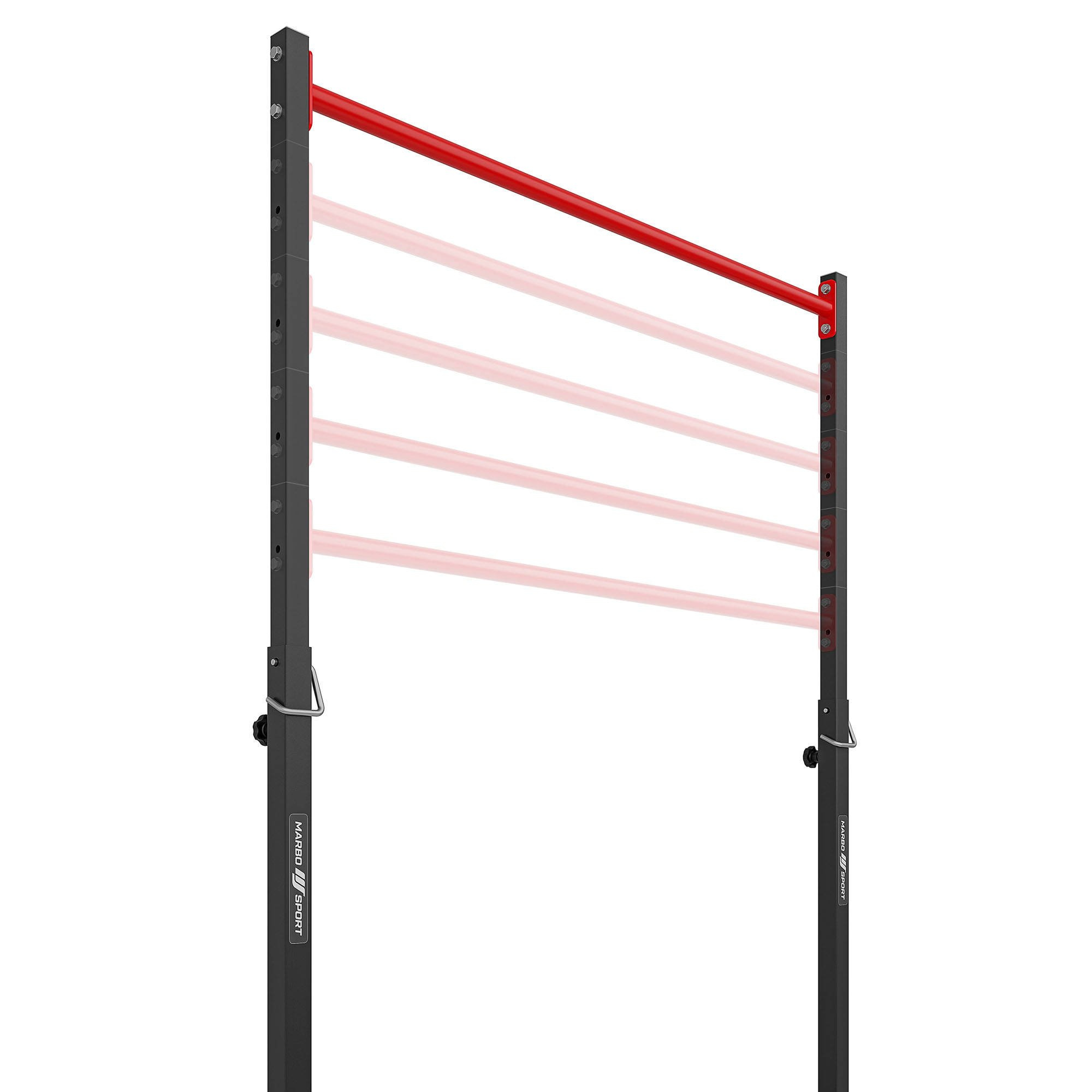 Five levels of height adjustment
The design of the stationary bar allows you to adjust its position on five levels, ranging from 190 to 246 cm!
Adjustable handles
You can mount them in two ways, as a dip station or as push-up handles.
The handles have the possibility of adjusting the spacing, from 56 to 73 cm.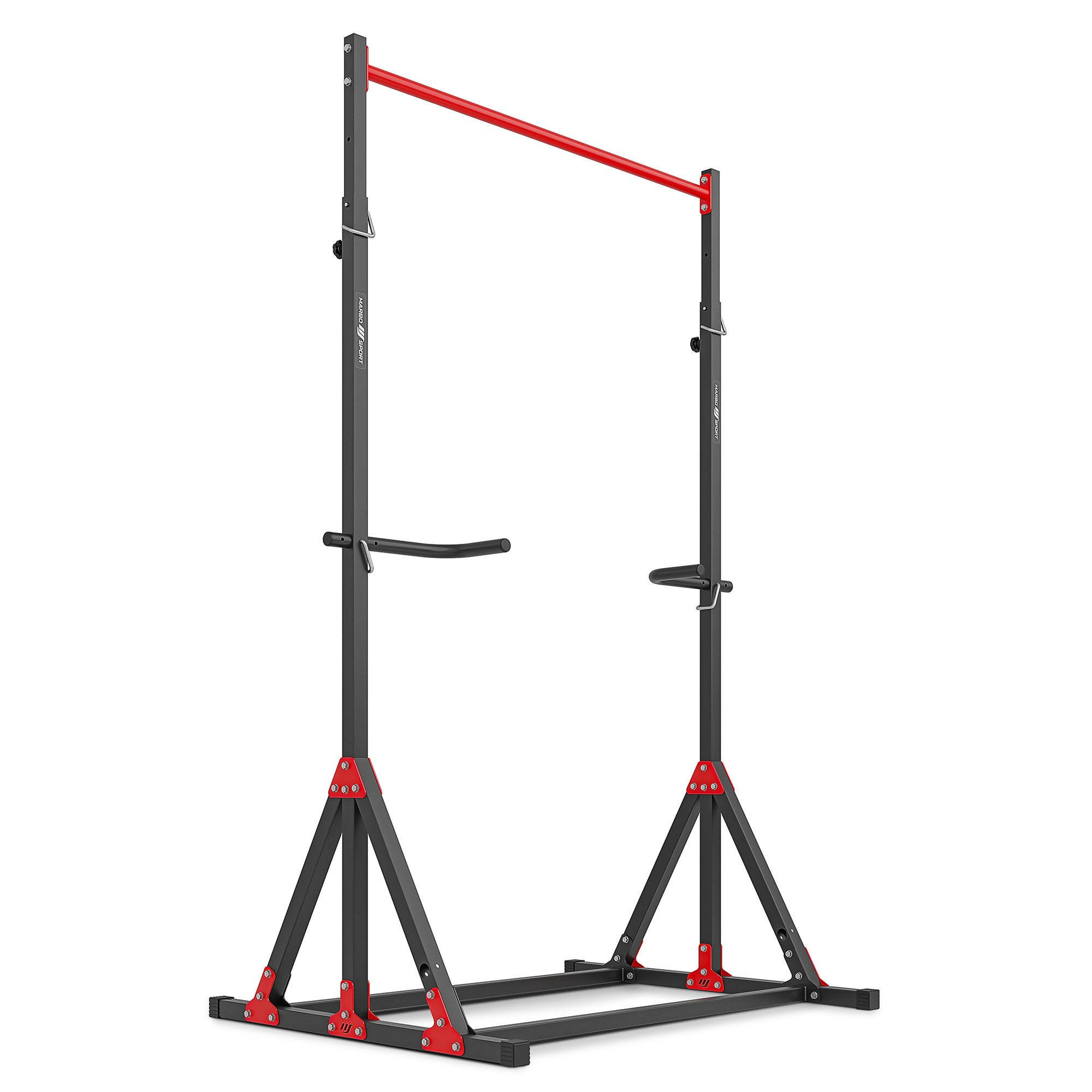 Stable base
The stability of the bar is influenced by the optimally selected basic dimensions of 121 x 102 cm.
Load capacity 200 kg
The stationary bar MH-D203 guarantees excellent durability. Without hesitation, you can do even the most intensive training.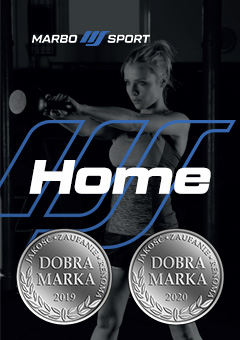 Home line - sports equipment for private use
The Home series is a series of products designed for beginners in bodybuilding and sports enthusiasts who want to gain the experience.
The device was made to be functional and easy to assemble. It also guarantees safety and comfort. The products are made of firm fabric 40x40cm. It ensures the stability that is incomparable with other sports equipment is in this price range. The aesthetics of the production emphasize the elegant red and black upholstery with the 3 cm sponge and the powder coating.
Safety is the most important thing for us
In order to guarantee the safety of the customers, our device is checked for safety and conformity by the European Center for Quality. Our accessories series has achieved the target specifications for examinations. We have get the security certificate and top security certificate.
Wysokość uchwytów do pompek
Handle spacing adjustment
Diameter of the gripping part
Marbo was founded over 40 years ago in Starachowice. We started with the production of simple equipment for home gyms, to constantly increase the range and quality of products together with the experience gained. Today we are the leading manufacturer of bodybuilding equipment in Poland, offering world-class equipment. We have built a brand and gained experience that obliges.
Bodybuilding is our passion, and by combining it with modern machinery, we are able to provide the highest quality equipment, made with attention to detail, and above all with your comfort and safety in mind.
The company is based in Starachowice in the Świętokrzyskie Voivodeship. This is where the office, production and warehouse halls are located. It is a base from which all forms of online sales and contact with customers are controlled, from which shipments for individual customers and partner stores are carried out. On the company's map, all roads start from Starachowice.