Stationary pull-up bar SG-13 - SmartGym Fitness Accessories
Stationary pull-up bar SG-13 is a comfortable and safe device that strengthens the muscles of your back, chest, abdomen and shoulders.
The bar has been equipped with additional handles for push-ups, enabling deep exercises
Plastic feet
Thanks to the use of plastic feet, you can be sure that it will not scratch your floor.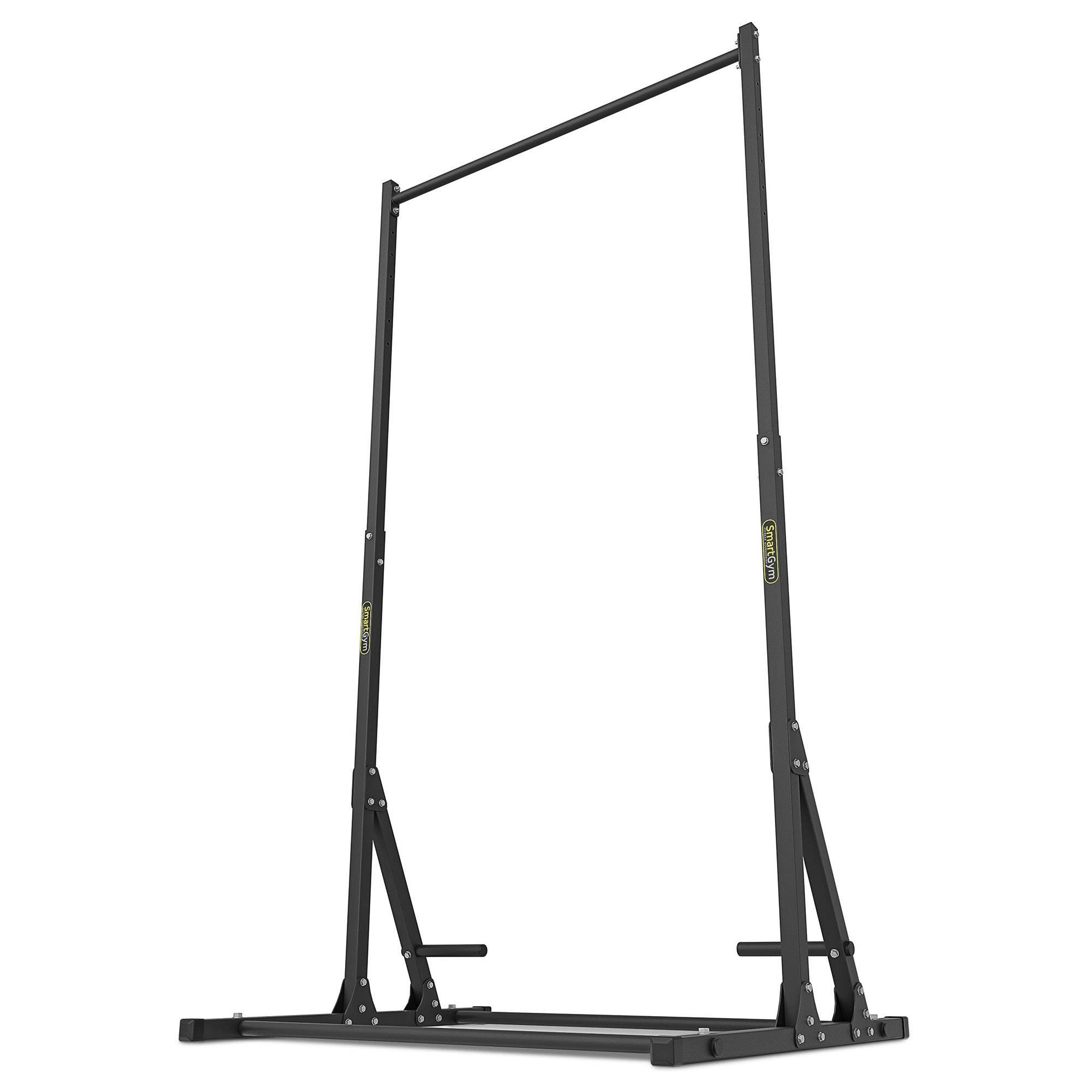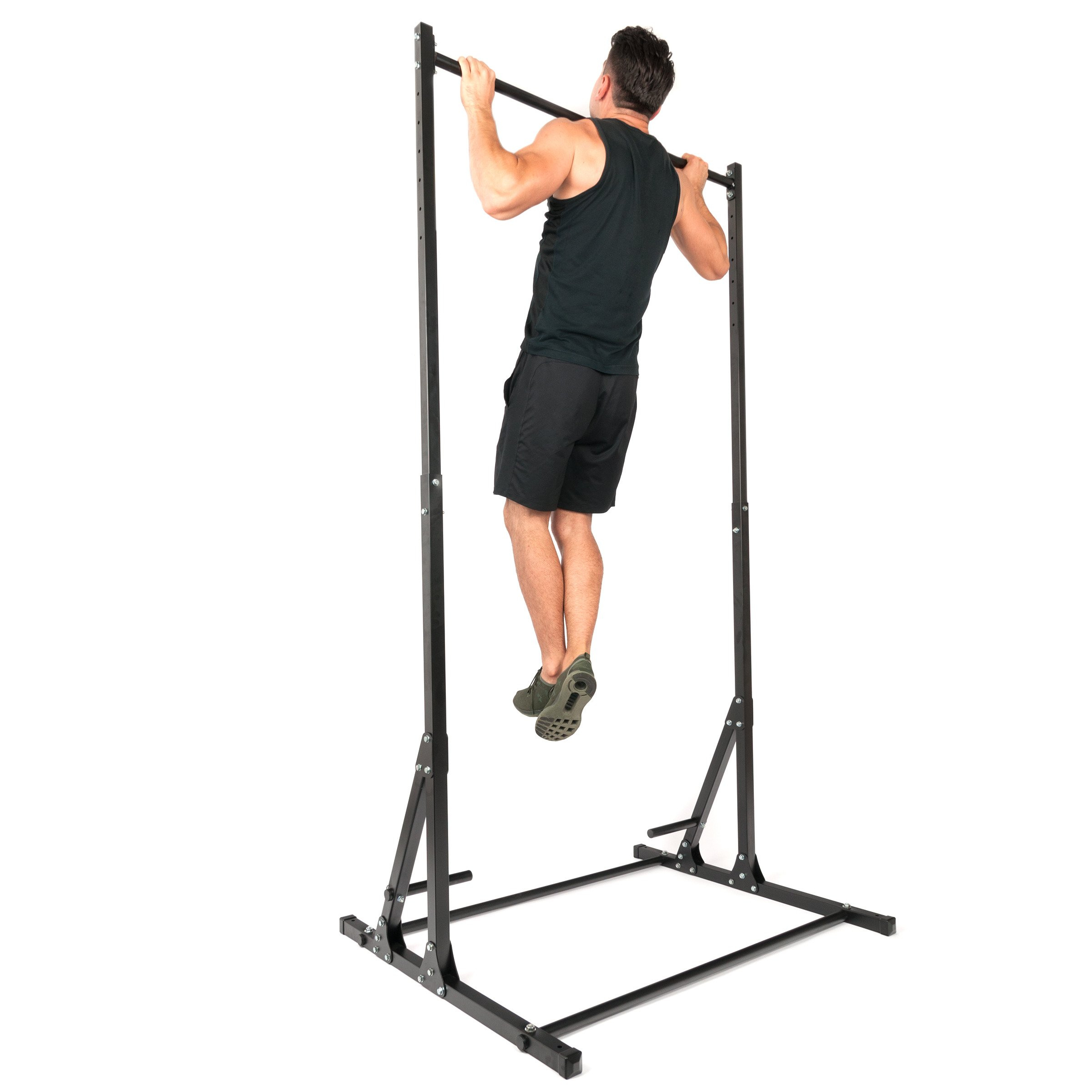 Load capacity 150 kg
Stationary pull-up bar SG-13 is a guarantee of excellent strength. Without hesitation, you can do the most intensive workout.
Seven levels of height adjustment
The design of the bar allows to adjust its position on seven steps from 184 to 226 cm.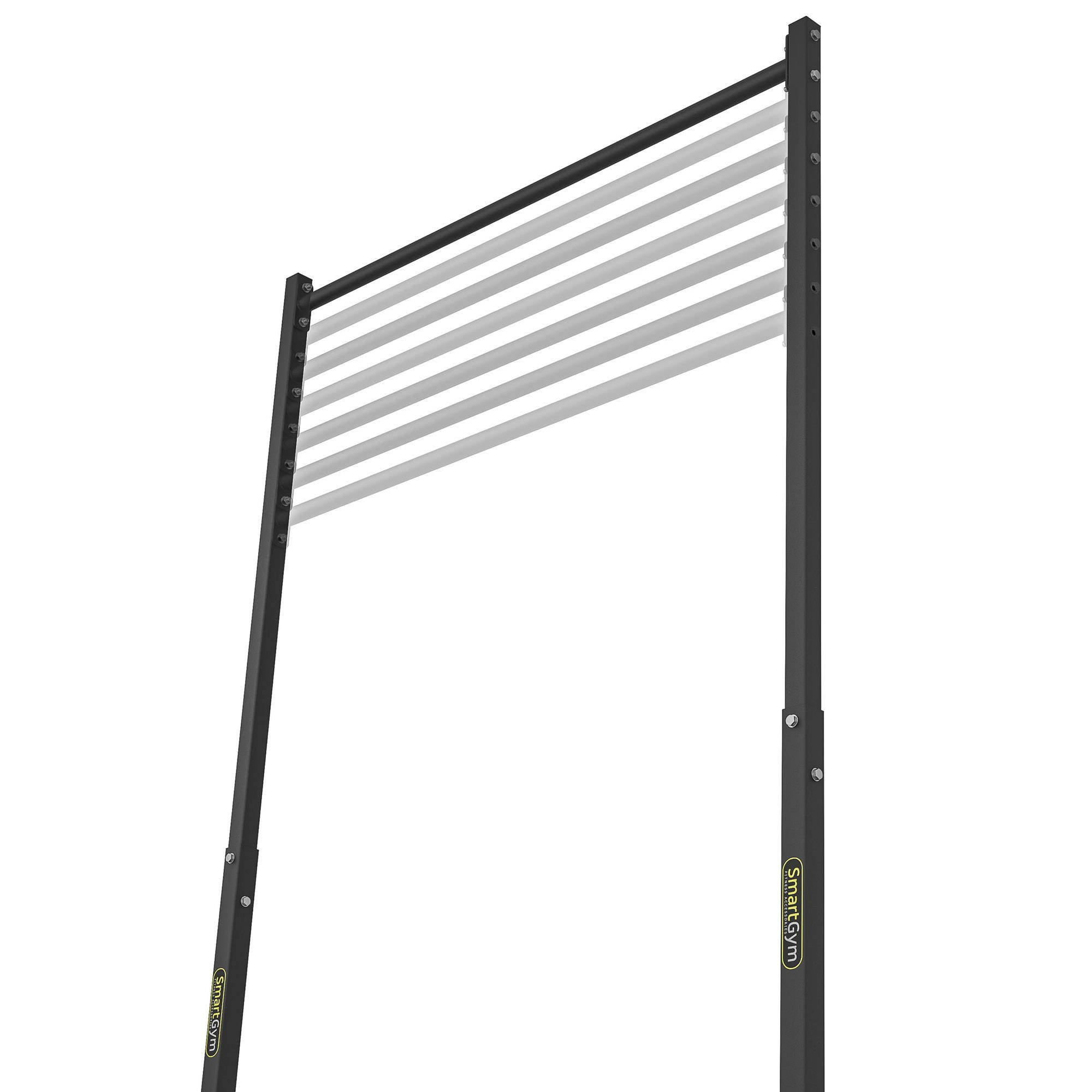 Stable base
The stability of the bar is influenced by the optimally selected basic dimensions of 122 x 102 cm.
In addition, the SG-13 stationary bar has four mounting holes in the base.
Wysokość uchwytów do pompek
Diameter of the gripping part