adjustable barbell rack (2 pieces) SG-10 - SmartGym Fitness Accessories
If you want to work out comfortably and effectively at home, you need adjustable barbell stands.
The stands are equipped with a 6-level height adjustment, so that you can not only perform a varied, but also a satisfactory training of many muscle parts.
The adjustment is possible thanks to the use a steel strike plate, which is designed in such a way that it guarantees 100% stability of the construction and at the same time ensures your comfort during the exercises.
The adjustable barbell stands from SmartGym will make your workout a pleasure.
* The weight plates and bars shown in the pictures are not included.
You can use the SG-10 dumbbell stand either individually or in combination with a training bench. This proves their extraordinary functionality.
They achieve a maximum strength of 200 kg thanks to the durable 40x40 mm profiles that make up the structure.
The plastic feet prevent scratches on the floor. See for yourself how universal SG-10 dumbbell stands are - use this device for general training!
Strength 200 kg
SG-10 stands are a guarantee for excellent durability. You can put the barbell with a maximum weight of 200 kg on it without hesitation!
Stand forks
The entire structure was covered with powder technology, which also protects against splinters during the barbell separation.
Height adjustment system
The height adjustment is based on the use of a steel strike plate, which is designed in such a way that 100% stability of the entire construction is guaranteed.
Stable base
You know exactly how important stability is in barbell exercises. See for yourself how perfect the training is with the base of the SG-10.
Its stability is influenced by the optimally chosen dimensions of the base 50 x 41 cm. You can be sure that the racks will stay in place during the exercises.
No shifts or scratches on the floor, the plastic feet used ensure not only the quality of the training, but also the condition of the floor - forget about scratches and damage.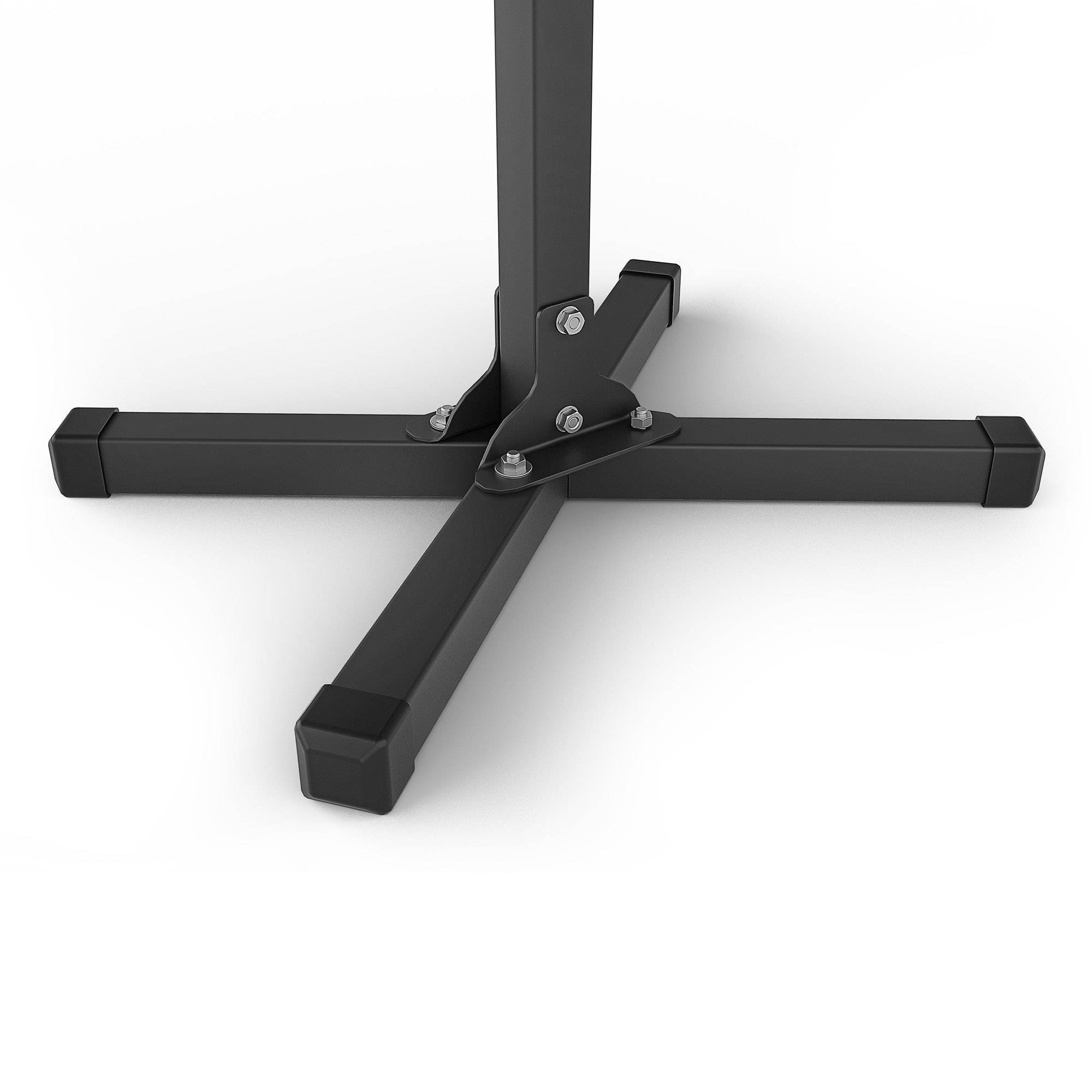 Seven levels of height adjustment
The construction allows you to adjust your position in seven levels from 83 to 143 cm!