Adjustable bench MS-L102 - Marbo Sport
We present a new model of the adjustable bench MS-L102.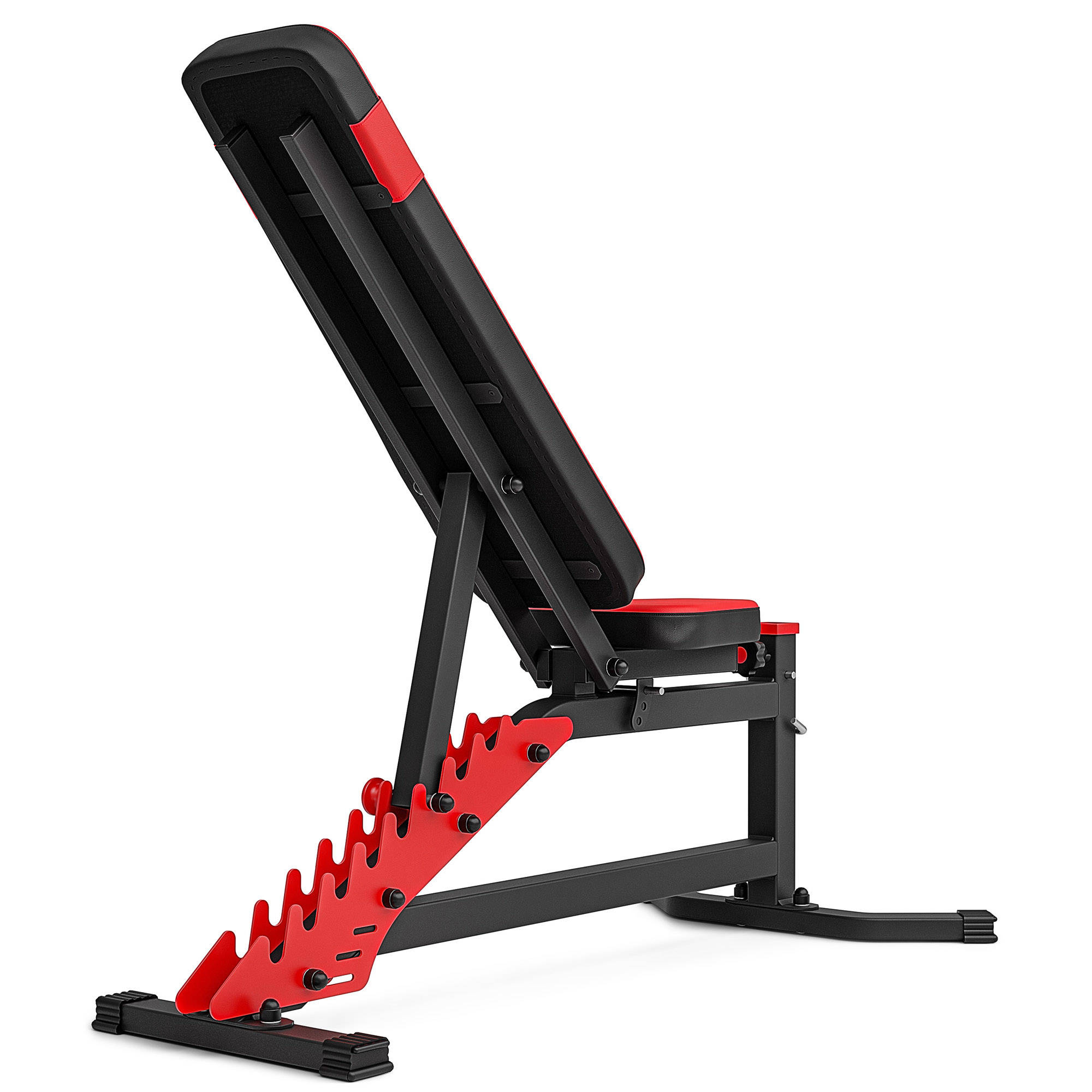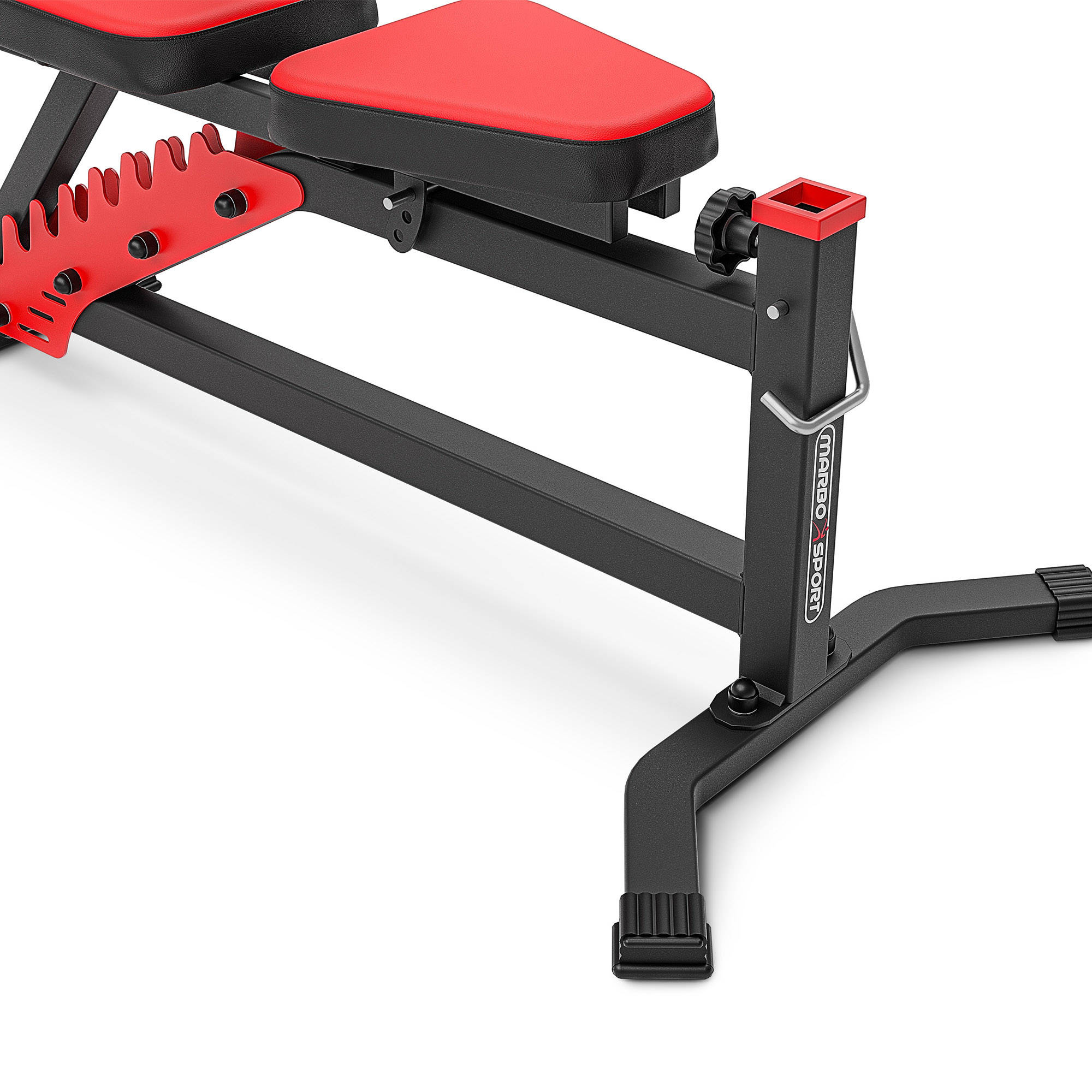 Possibility of attaching accessories
The bench has a holder for an optional praecher curl attachement or leg developer attachement or lock thighs.
Thanks to these accessories you can change it into a versatile combo for complex workouts at home.
Reinforced upholstery
The bench is equipped with a modern and comfortable upholstery with a thickness of up to 5 cm, which adapts perfectly to the body shape of the exerciser thanks to the optimally adapted rigidity.
Backrest and seat adjustment
The bench allows you to adjust the angle of the backrest in ten levels. This solution will allow you to exercise your chest muscles from many different angles.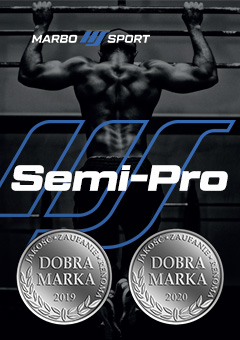 Semi-Pro line - the sports equipment for private use
The Semi-Pro Line was designed for ambitious athletes who value comfort and safety during training. The strong 50 x 50 mm profile with 2 mm wall thickness guarantees the stability of the construction. Thick snap fasteners and high-quality padding in two colors leave no doubt that the sports equipment from Marbo Sport is of top quality. Do not accept compromises - this makes training especially fun!
Leave the compromises and make the training extra fun!
147 cm (at an angle of 0 ° backrest)
Dimensions of the backrest
Marbo was founded over 40 years ago in Starachowice. We started with the production of simple equipment for home gyms, to constantly increase the range and quality of products together with the experience gained. Today we are the leading manufacturer of bodybuilding equipment in Poland, offering world-class equipment. We have built a brand and gained experience that obliges.
Bodybuilding is our passion, and by combining it with modern machinery, we are able to provide the highest quality equipment, made with attention to detail, and above all with your comfort and safety in mind.
The company is based in Starachowice in the Świętokrzyskie Voivodeship. This is where the office, production and warehouse halls are located. It is a base from which all forms of online sales and contact with customers are controlled, from which shipments for individual customers and partner stores are carried out. On the company's map, all roads start from Starachowice.