Short bar for chain hoist MH-C002 - Marbo Sport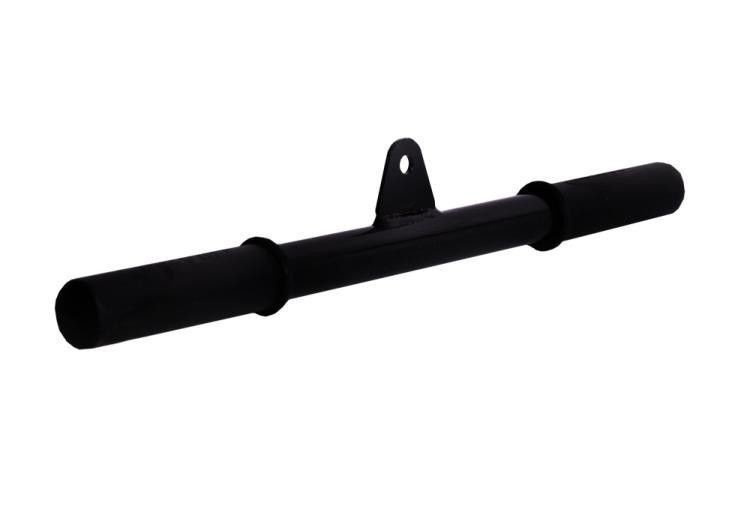 You are just looking at the excellent Extension bar MH-C002, from Marbo-Sport. With a very wide range of products, we are able to comprehensively equip any gym with the highest quality equipment, with which you will be able to exercise any muscle part.
MH-C002 bar is designed to train multiple muscle groups while working with the lift. You are able to sculpt your arm muscles, as well as shoulder, chest and back muscles on it!
Be sure to read about the possibilities this equipment gives you!
See what exercises you can do using the MH-C002 bar.
Horizontal forearms straightening on an overhead hoist while standing
Extending forearms on an overhead lift while standing
Pulling down an overhead bar to the chest with a grip
Upper bar pulling to the chest with underhand grip
Overhead bar pulling to the nape of the neck by overhead grip
Lower bar pulling to the chest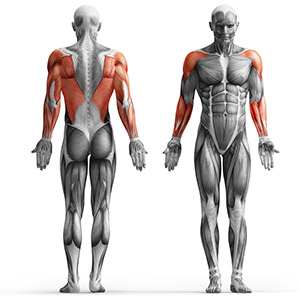 Comfortable rubber handles
Take a look at the rubber handles we used on our equipment. We designed them so that they are a perfect compromise between aesthetics and functionality.
The handles are made of the best quality rubber. The matte, sandblasted form also provides the surest grip and perfectly prevents slipping, even with sweat-dampened hands.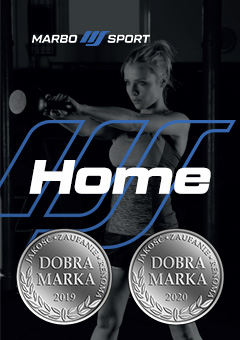 Home line - sports equipment for private use
The Home range is a range of products intended for beginners in bodybuilding and sports enthusiasts who want to gain experience.
The devices are manufactured in such a way that they are functional and easy to assemble. It also guarantees safety and comfort. The products are made from 40 x 40 cm profiles. It insures the stability that is incomparable to other sports equipment in this price range. The elegant red and black upholstery with a thickness of 3 cm and the powder coating result in a great aesthetic.
Safety is the most important thing for us
In order to guarantee the safety of the customers, our device is checked for safety and conformity by the European Center for Quality. Our accessories series has achieved the target specifications for investigations. We have get the security certificate and top security certificate.
Marbo was founded over 40 years ago in Starachowice. We started with the production of simple equipment for home gyms, to constantly increase the range and quality of products together with the experience gained. Today we are the leading manufacturer of bodybuilding equipment in Poland, offering world-class equipment. We have built a brand and gained experience that obliges.
Bodybuilding is our passion, and by combining it with modern machinery, we are able to provide the highest quality equipment, made with attention to detail, and above all with your comfort and safety in mind.
The company is based in Starachowice in the Świętokrzyskie Voivodeship. This is where the office, production and warehouse halls are located. It is a base from which all forms of online sales and contact with customers are controlled, from which shipments for individual customers and partner stores are carried out. On the company's map, all roads start from Starachowice.