Set SG1 | Exercise Bench + Adjustable Barbell Stand - SmartGym Fitness Accessories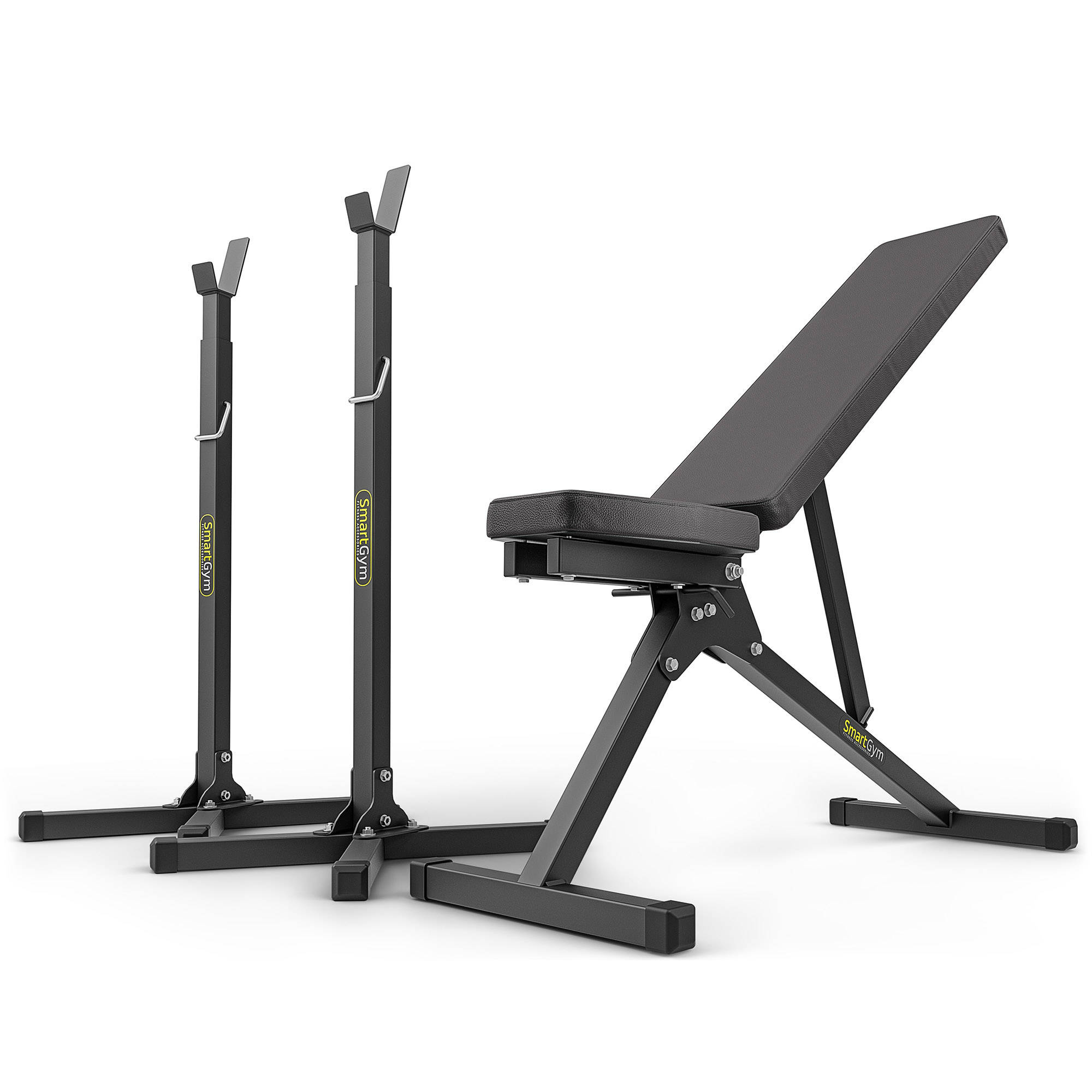 The Set includes:
Training bench SG-11
Adjustable barbell stand (2 pieces) SG-10
Training bench SG-11
We introduce the abdominal training bench SG-11 - one of the most versatile pieces of equipment for your home gym. The bench has five backrest angles and three seatback angles. It is made of solid, thick-walled 40 x 40 mm profile tubes, the Connecting elements of the bench, manufactured. The use of robust profile tubes ensures stability and safety during training. The bench has a new, strong padding with an ergonomic shape that allows a comfortable workout enables. All metal elements are powder-coated for an ideal production.
The weight bench has a new, thicker padding with an ergonomic shape that enables comfortable training. The additional stitching of the upholstery ensures that the bench is stronger and almost indestructible.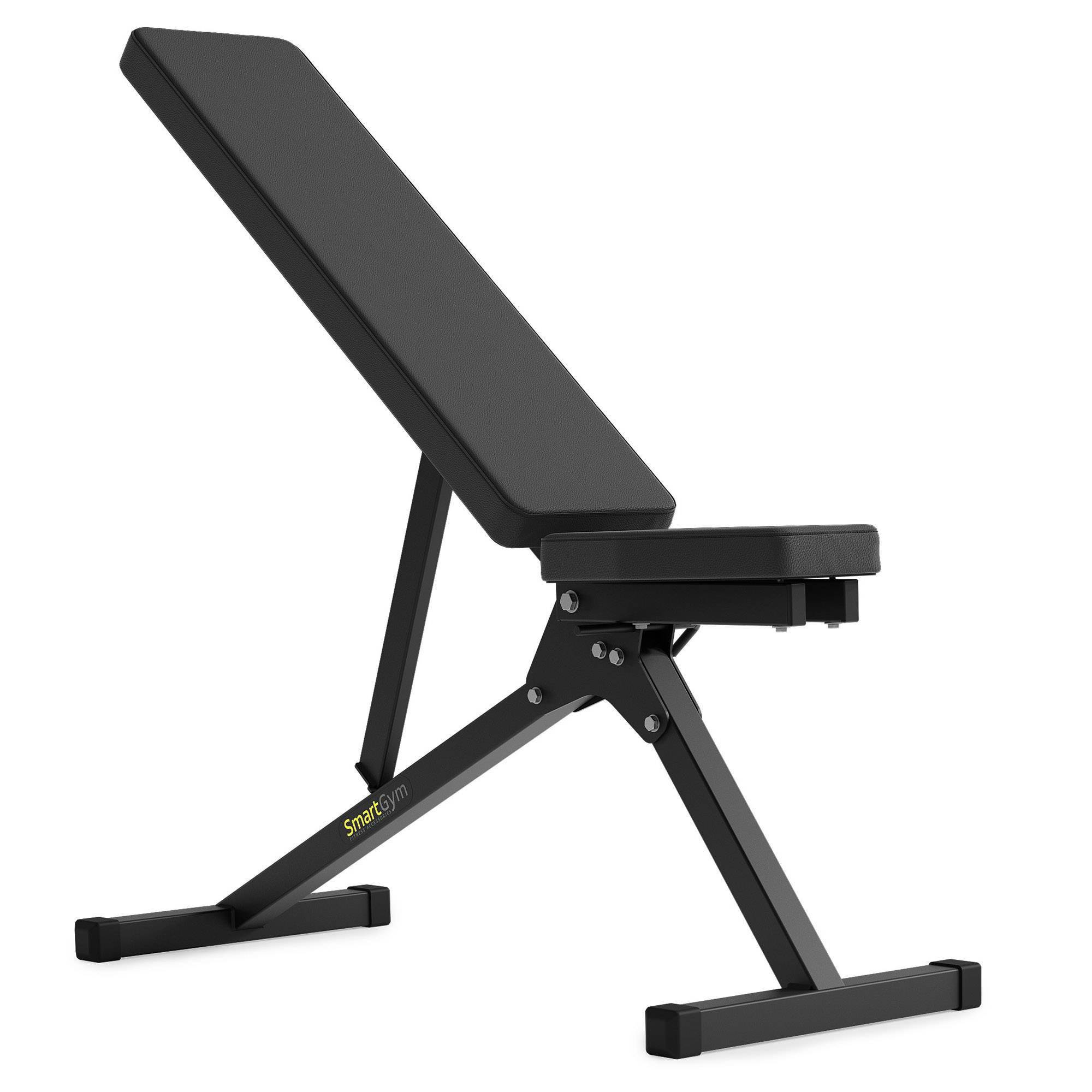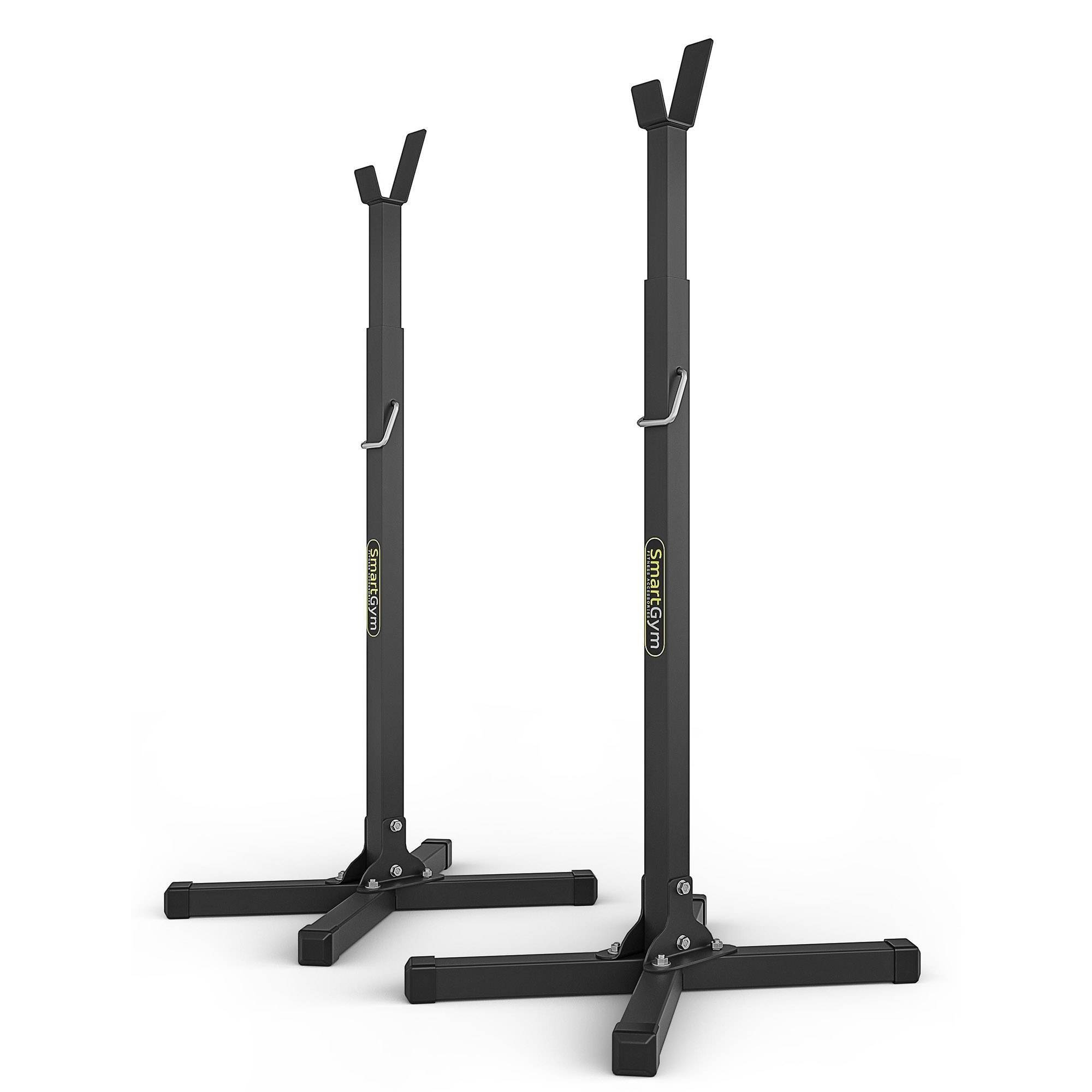 adjustable barbell stands (2 pieces)
If you want to work out comfortably and effectively at home, you need adjustable barbell stands.
The stands are equipped with a 6-stage height adjustment, so that you can not only perform a varied, but also a satisfactory training of many muscle parts.
The adjustment is possible thanks to the use of a steel strike plate, which is designed in such a way that it ensures 100% stability of the construction and at the same time ensures your comfort during the exercises.
The adjustable barbell stands from SmartGym will make your workout a pleasure.
Weight plates and bars in set
Adjustable barbell stands (2 pieces) SG-10
Height: max. 143 cm, min. 83 cm,
Height adjustment: 7 levels,
Backrest dimensions: 81 x 22 cm,
Seat dimensions: 30 x 22 cm,
Backrest adjustment: 5 positions,
Seat adjustment: 3 positions,