Hanger For Punch Bag MA-B002 - Marbo Sport
Our sports equipment only benefit from the most functional techniques and solutions. So also our new punching bag wall bracket MA-B002, which we would like to present to you today. Even with the strongest blows, the wall bracket always remains stable and unmoved.
The profile of the high-quality steel construction measures 50 mm x 50 mm x 2 mm and guarantees stability and comfort during every training session. The bracket is versatile - you can mount it within your four walls, in the garage, in the basement or even in a professional training room. It was still so easy to carry out professional boxing training effectively and safely!
We know how important it is to adhere to the highest safety standards during boxing training. A stable construction, easy assembly and high-quality materials - these were the basic pillars on which we developed our product. This is why the model has eight mounting holes to ensure the highest level of stability at all times. Our punching bag wall mount is firm and stable at all times - so you can carry out an effective and powerful boxing training without any restraint.
Our wall bracket for your MA-B002 punching bag combines versatility, functionality and stability to the highest degree.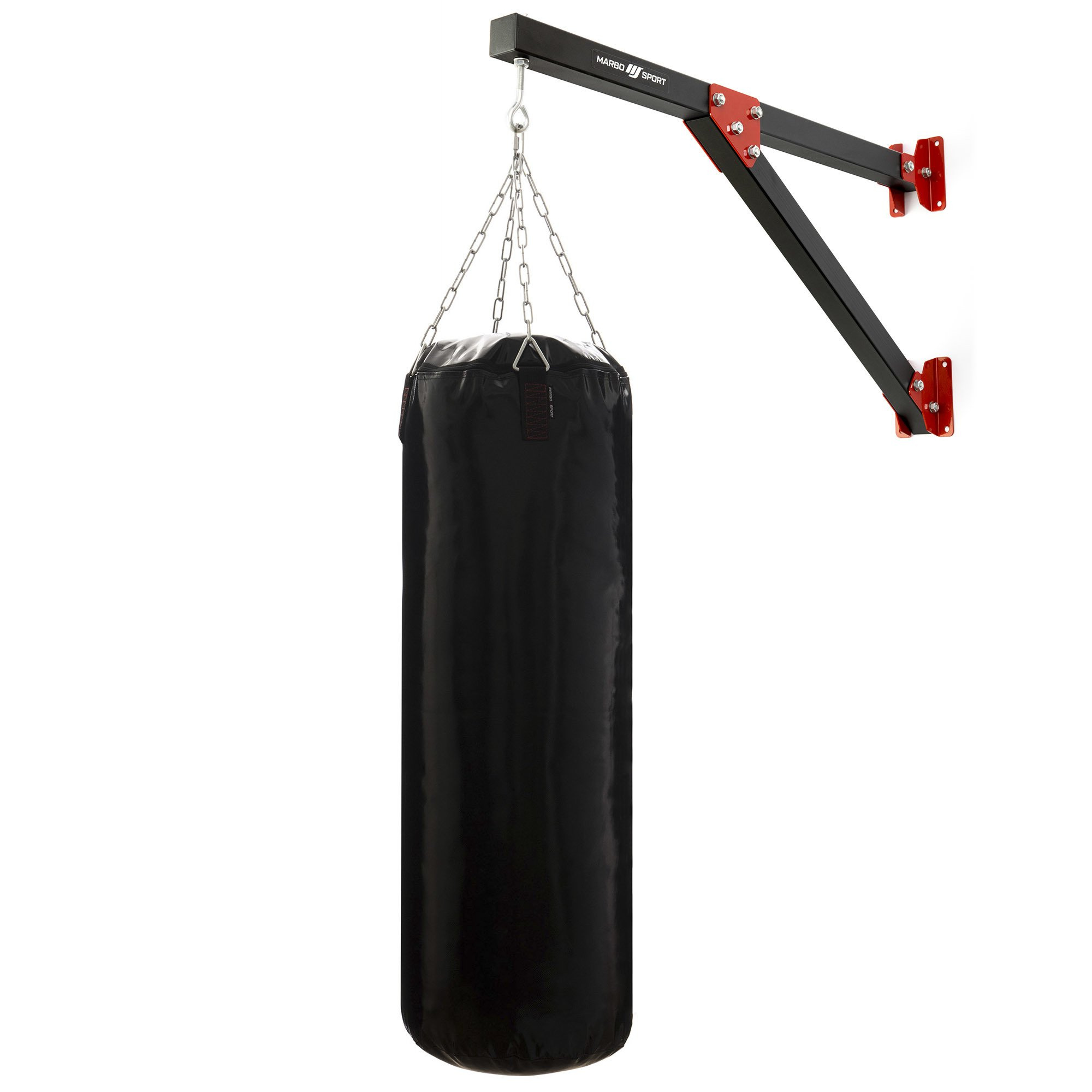 Strong and durable construction
All of our training devices and their components are characterized by an extremely high level of resistance. Only constructions and fastenings of the highest manufacturing quality that are solid and durable are used for assembly. In this way, your effective training can be carried out with the greatest possible safety. Our punching bag wall bracket is made with robust profiles measuring 50 mm x 50 mm x 2 mm, which ensures high resistance and stability at all times.
Adjustable hook
That we always want to meet the expectations of our customers, we are the only company on the market that has designed a holder in which the adjustment of the punching bag is designed so that it can be rotated around its axis - of course only if You wish this. The safety of the user is always the top priority in all of our training solutions. The bracket was therefore equipped with a special lock nut that provides effective protection against unscrewing. The holder is 100 cm long, which means that the punching bag is always at a safe distance from the wall and enables comfortable and safe training.
Additional holes for mounting
Boxing training is characterized by the use of enormous strength, precision and flexibility. Therefore, the punching bag must not only be of good quality, but also have a stable and secure holder. Our attachment is equipped with 8 attachment holes, with the help of which you can attach your punching bag to any desired location. The additional fastening options also offer you stability and maximum safety during your training with the punching bag.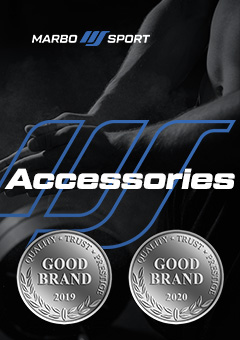 Accessories line - accessories for your Marbo products
Our sports equipment enables more.
Thanks to the extensive range of different accessories, you can increase the functionality Constantly expand your sports equipment for little money. Nowadays, only a variety of possibilities count and we know that very well.
From now on, all accessories such as pull-up bars, curl stands, leg presses and platforms form the new Marbo accessories line.
div>
Marbo was founded over 40 years ago in Starachowice. We started with the production of simple equipment for home gyms, to constantly increase the range and quality of products together with the experience gained. Today we are the leading manufacturer of bodybuilding equipment in Poland, offering world-class equipment. We have built a brand and gained experience that obliges.
Bodybuilding is our passion, and by combining it with modern machinery, we are able to provide the highest quality equipment, made with attention to detail, and above all with your comfort and safety in mind.
The company is based in Starachowice in the Świętokrzyskie Voivodeship. This is where the office, production and warehouse halls are located. It is a base from which all forms of online sales and contact with customers are controlled, from which shipments for individual customers and partner stores are carried out. On the company's map, all roads start from Starachowice.