Set MH8 | Double-sided adjustable weight bench + barbell stand - Marbo Sport
Contenu de l'ensemble
Le banc réglable bilatéralement MH-L114
Supports multiniveaux MH-S204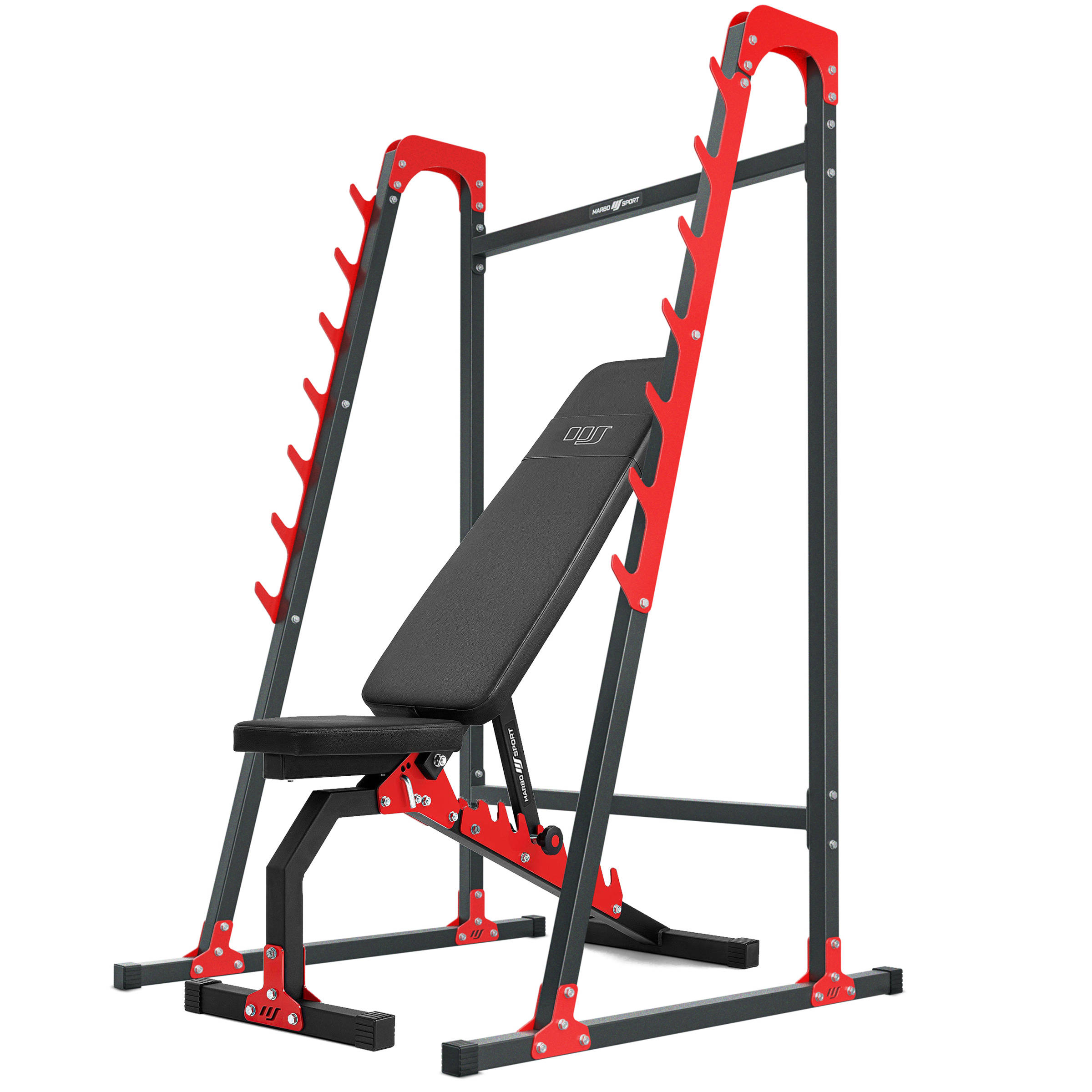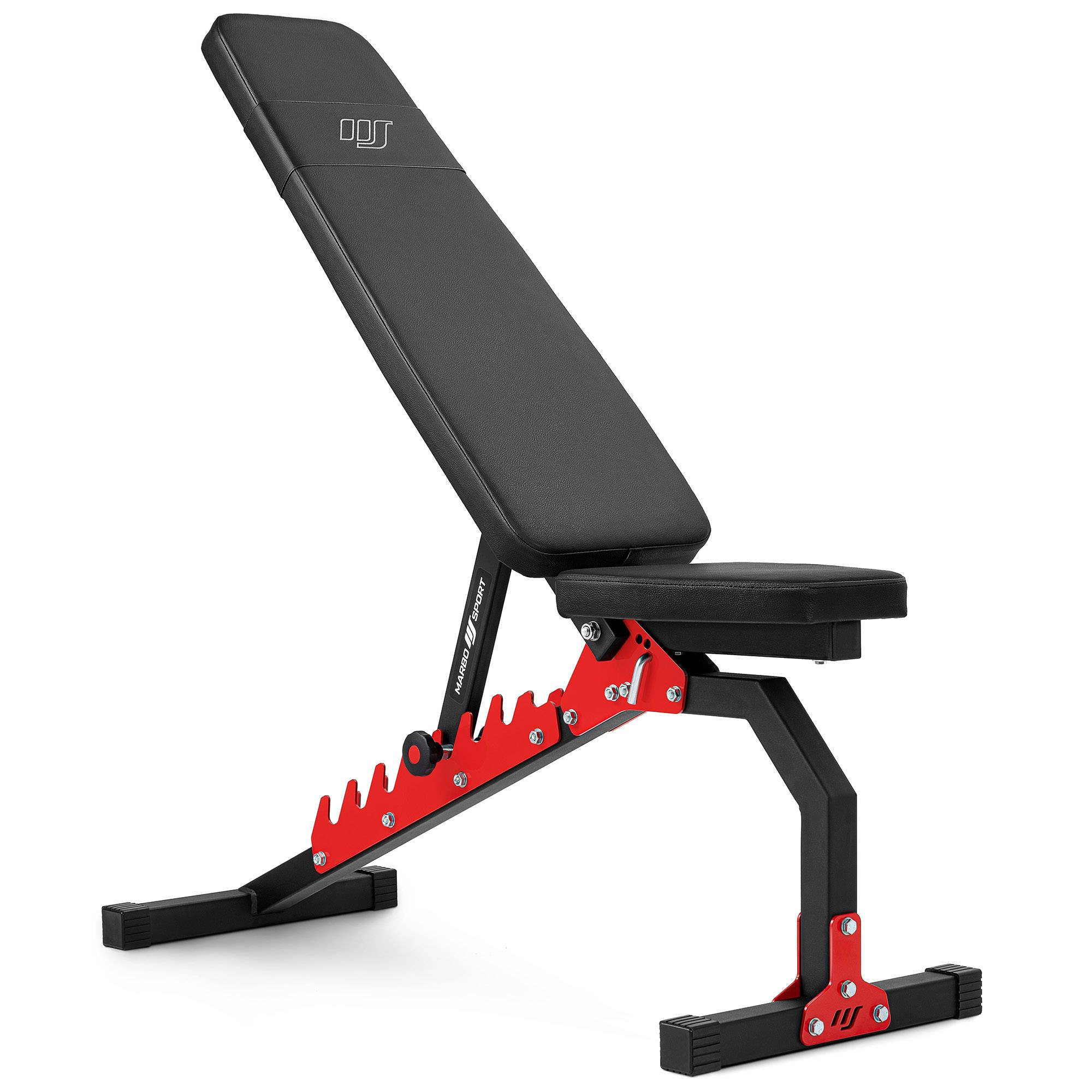 Le banc réglable bilatéralement MH-L114
Le banc MH-L114 a été fabriqué avec les machines de pointe informatiquement contrôlées pour vous garantir un entraînement efficace et sûr dans le calme de votre maison
La résistance, le soin des détails et les matériaux haut de gamme sont la clé de votre satisfaction.
Avec neuf angles de réglage du dossier et trois options de réglage du siège, attendez vous à ce que votre entraînement soit encore plus efficace et confortable.
Supports multiniveaux MH-S204
Pour les supports multiniveaux MH-S204, nous avons utilisé une ligne connue plus coûteuse de crochets en acier, ce qui facilite la dépose de la barre après une série d'exercices.
Grâce à l'utilisation de profilés robustes de 40x40 mm et de tôles épaisses qui regroupent les différents éléments des supports, nous garantissons la stabilité totale du matériel.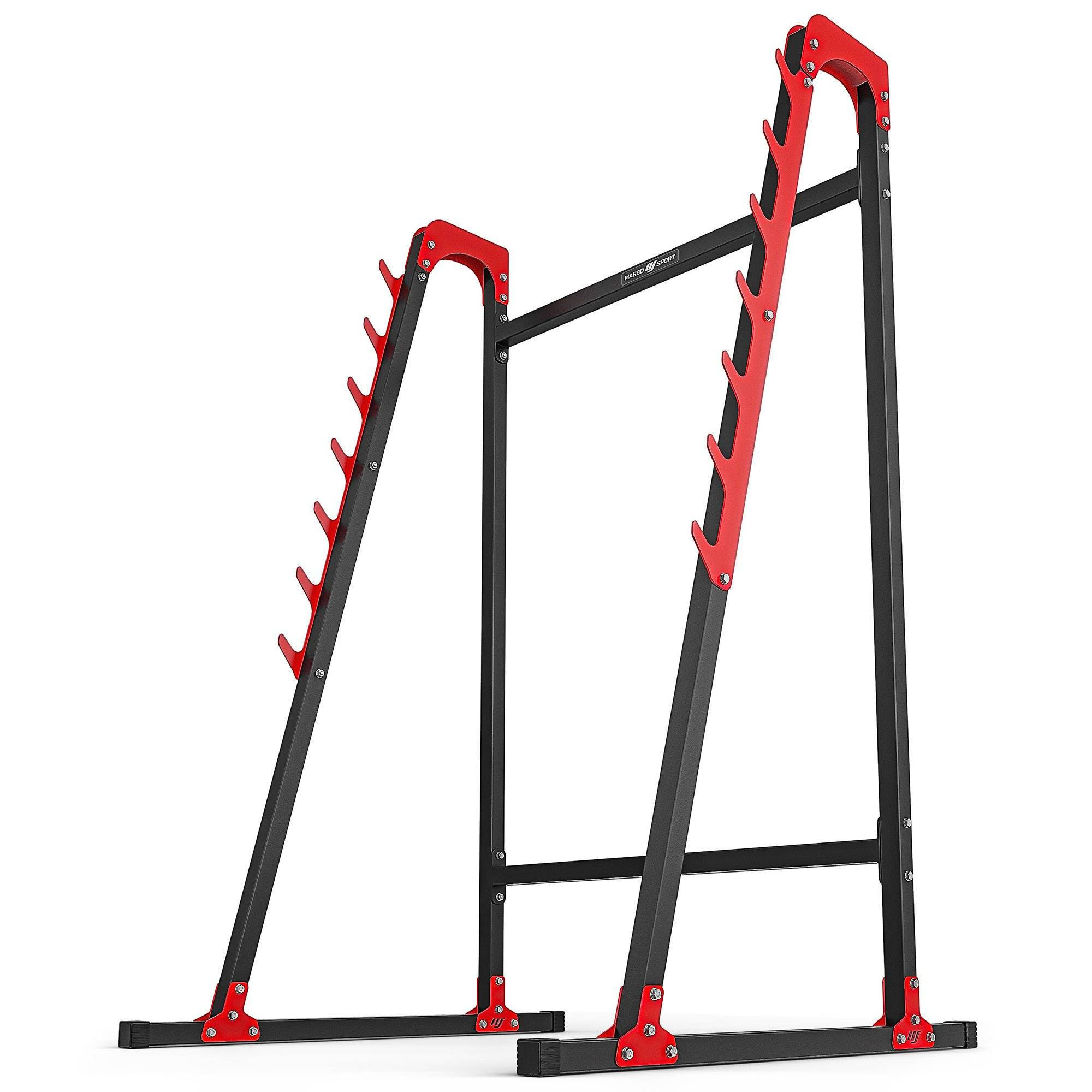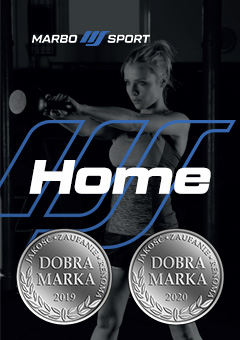 Ligne Home – matériel de musculation à la maison
Les produits de la ligne Marbo Home sont destinés pour les culturistes débutants qui commencent leur aventure avec les exercices de musculation.
Le matériel a été conçu de manière à ce qu'il soit le plus fonctionnel possible et à la fois simple à assembler. Le matériel de la ligne Home est réalisé en profilés résistants de 40x40 mm. Le bel aspect des produits est mis en évidence par un rembourrage noir et rouge élégant réalisé en mousse de 3 cm d'épaisseur et par la peinture en poudre.
Afin de garantir la sécurité à vos clients, notre matériel a été testé pour la sécurité et la conformité aux normes en vigueur par le Centre européen de la qualité.
À la suite de ces études nous avons obtenu le Certificat de sécurité et le Top Security Certificate pour le matériel de la ligne Home.
Weight plates and bars in set
Mounting to a wall or ceiling
Double-sided adjustable weight bench MH-L114
Backrest dimensions: 81 x 27 cm,
Afmetingen zitting: 30 x 27 cm,
Backrest adjustment: 9 positions (-22 °, 0 °, 15 °, 25 °, 35 °, 45 °, 56 °, 67 °, 84 °),
Seat adjustment: 3 positions,
Insurance: 7 steps / 77 - 163 cm,
Execution: powder coating,
Dumbbell stand: connected,
Marbo was founded over 40 years ago in Starachowice. We started with the production of simple equipment for home gyms, to constantly increase the range and quality of products together with the experience gained. Today we are the leading manufacturer of bodybuilding equipment in Poland, offering world-class equipment. We have built a brand and gained experience that obliges.
Bodybuilding is our passion, and by combining it with modern machinery, we are able to provide the highest quality equipment, made with attention to detail, and above all with your comfort and safety in mind.
The company is based in Starachowice in the Świętokrzyskie Voivodeship. This is where the office, production and warehouse halls are located. It is a base from which all forms of online sales and contact with customers are controlled, from which shipments for individual customers and partner stores are carried out. On the company's map, all roads start from Starachowice.