Abdominal bench SG-15 - SmartGym Fitness Accessories
The SmartGym abdominal bench SG-15 is one of the most universal devices that you can find in home gyms. The SmartGym bench is equipped with an adjustable backrest angle. This model has four backrest adjustments!
Thanks to the use of strong 40x40 mm profiles and thick metal sheets that form the individual elements of the bench connect, we guarantee the full stability of the equipment, which significantly affects the safety of your training.
The thick padding with ergonomic shapes enables an even more comfortable training. All metal parts were powder-coated, which guarantees a perfect surface treatment.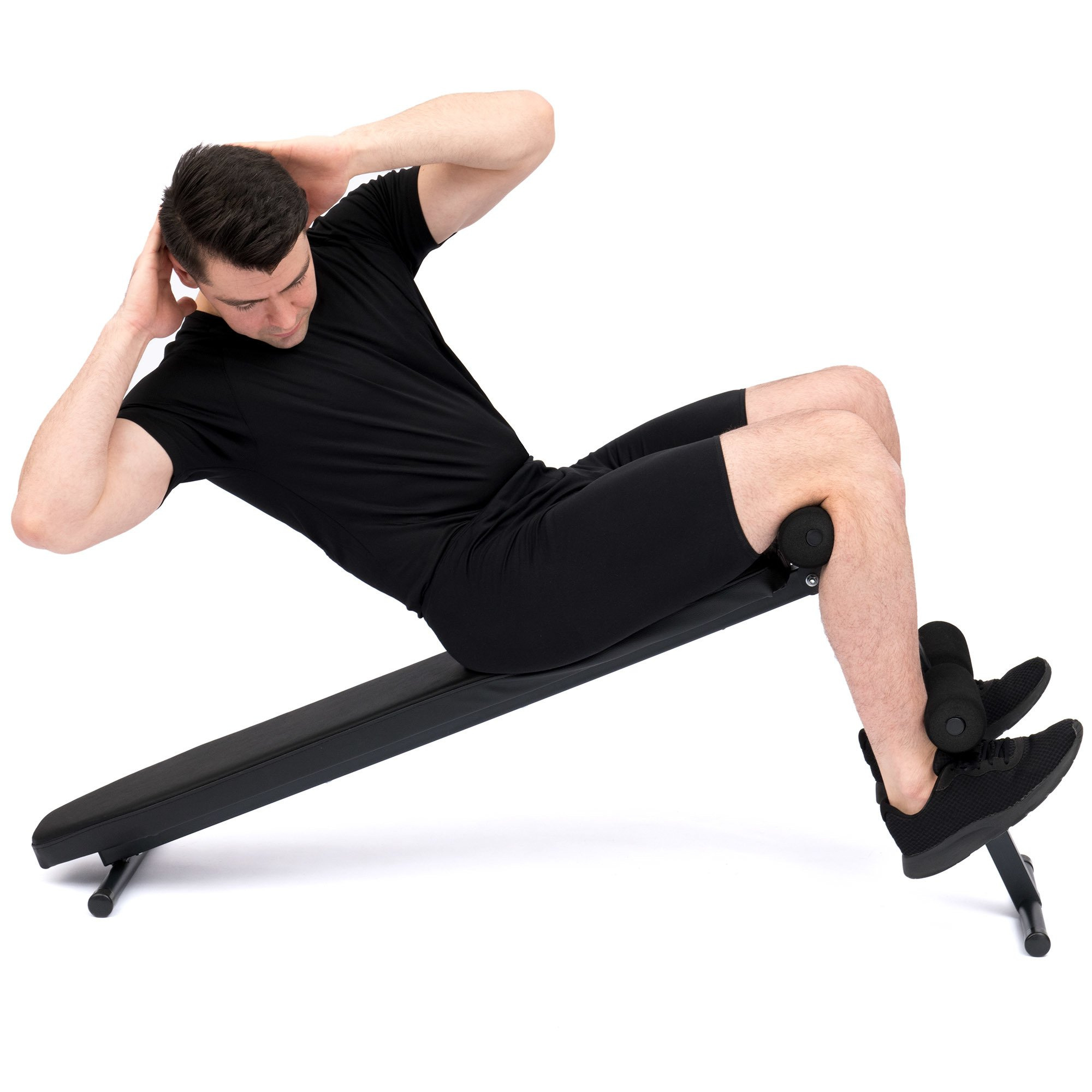 Foldability
The model has a front leg folding system with a push button. Thanks to this, within a dozen or so seconds of your workout, the abdominal bench will be folded up and ready to hide!
We have refined the SG-15 bank according to the comments of our customers so that it is a product that 100% meets your requirements.
Four angles of the backrest
The abdominal bench SG-15 has four height and backrest angles from 18 to 25 degrees.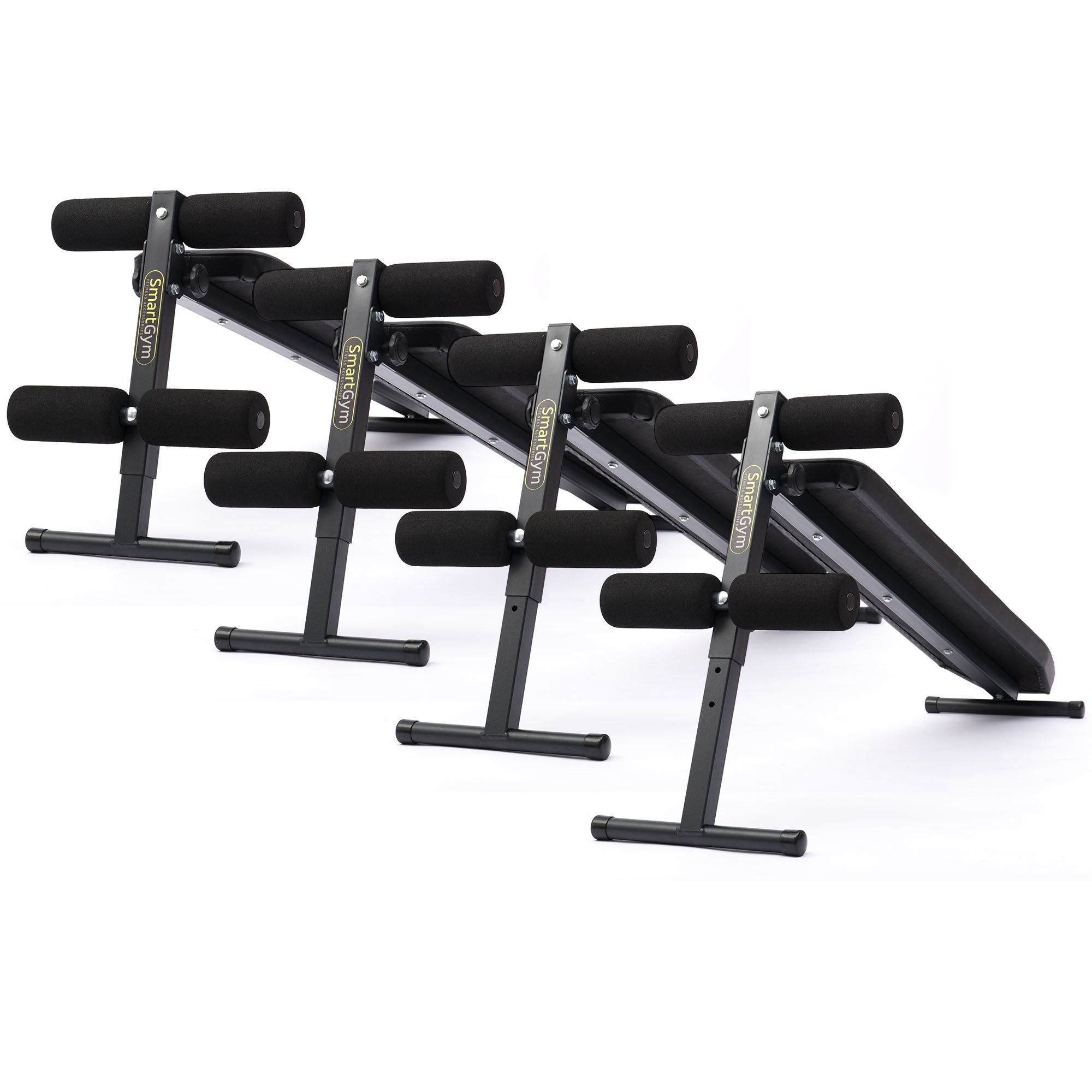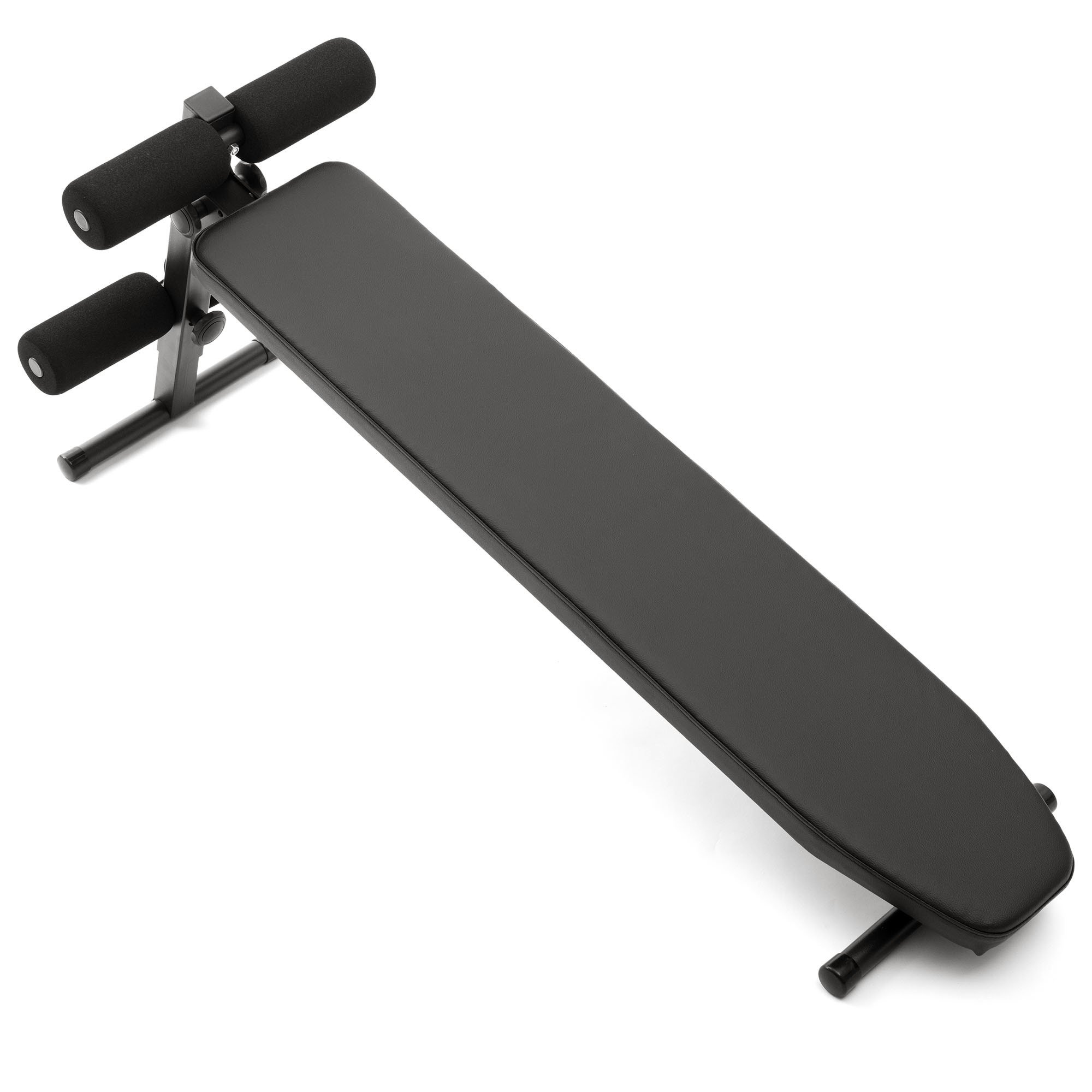 Reinforced padding
The bench has thick padding with an ergonomic shape that enables even more comfortable training. Additional seams make the padding even stronger and more resistant to abrasion.
Leg holder made of EVA foam
Abs workouts have never been so comfortable!
The abdominal bench has a leg made of special EVA foam. This foam is very durable and has a high degree of amortization. The diameter of 8 cm offers full comfort and safety during training.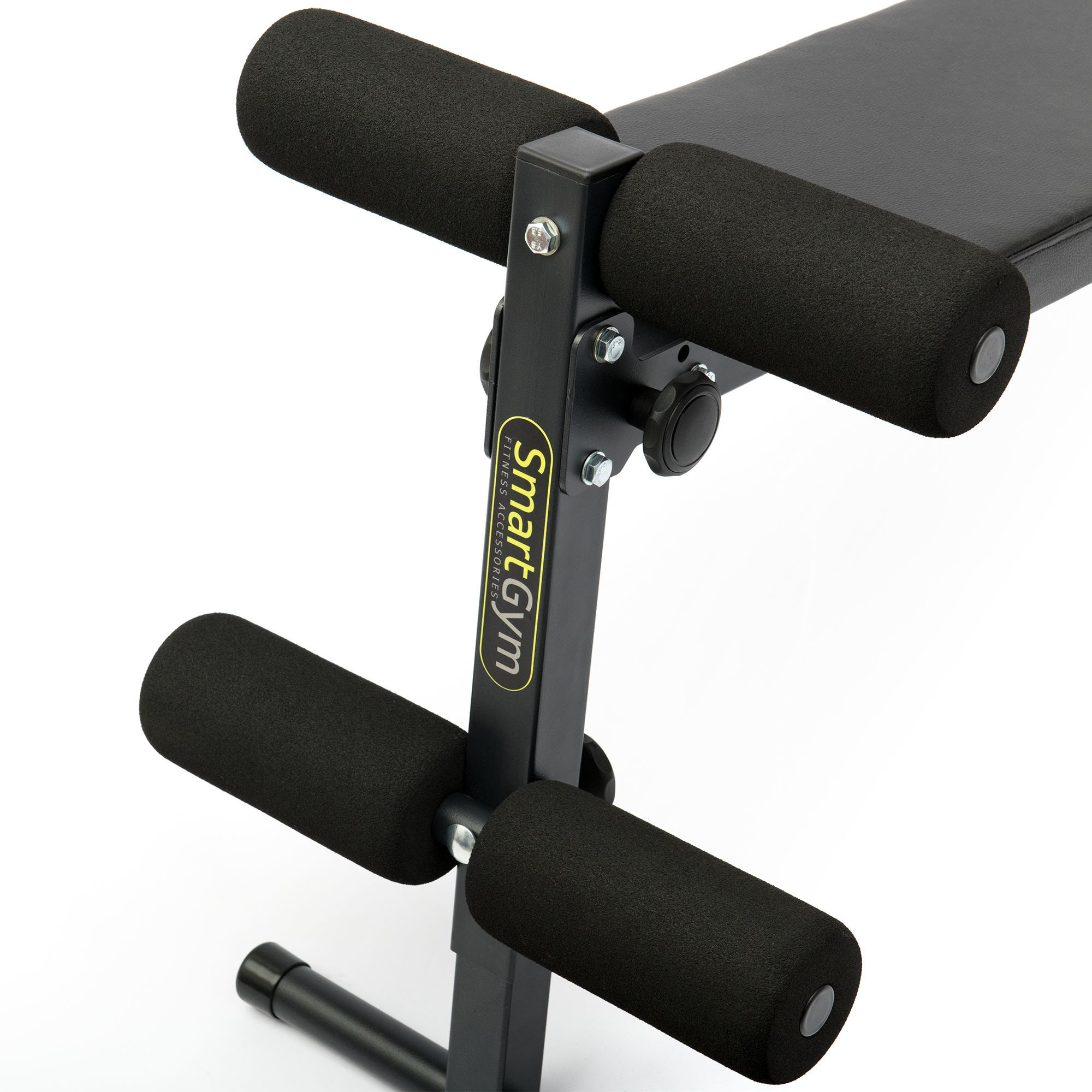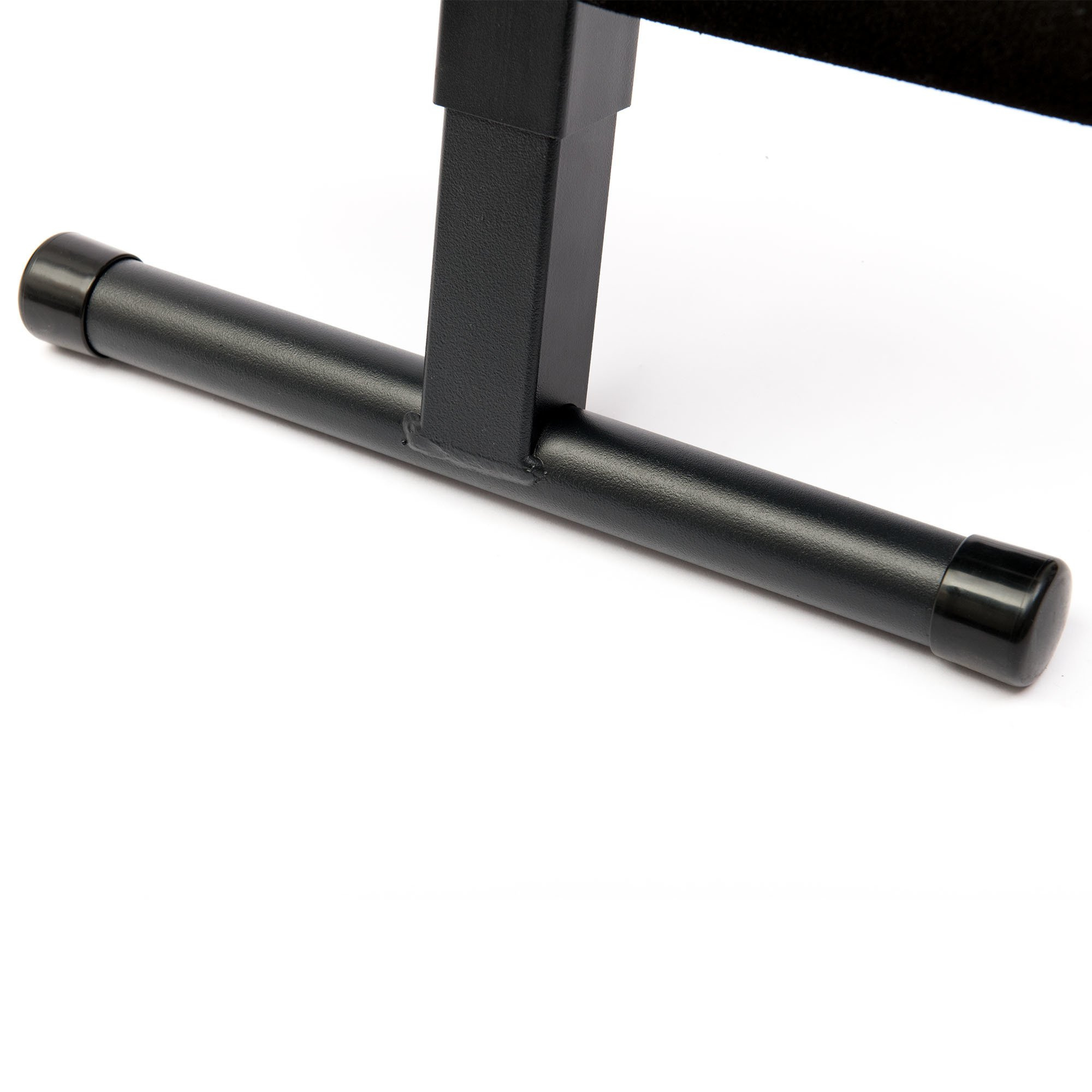 Plastic feet
Thanks to the plastic feet, you can be sure that the SH-15 abdominal bench will not scratch the floor.
Dimensions of the backrest