stationary pull-up bar SG-13 - SmartGym Fitness Accessories
The stationary pull-up bar SG-13 is a comfortable and safe device with which you can strengthen your back and chest muscles as well as your arms.
The frame of the device consists of a strong and massive 40x40 mm profile, which gives the entire structure an enormous strength of 150 kg.
The SmartGym bar has seven height adjustment options from 184 to 226 cm with a stroke of 7 cm. You can easily adjust it to your size.
The SmartGym stationary pull-up bar will make your workout a pleasure.
The bar is equipped with additional handles for pumps, so that you can train deep pumps with a wide support.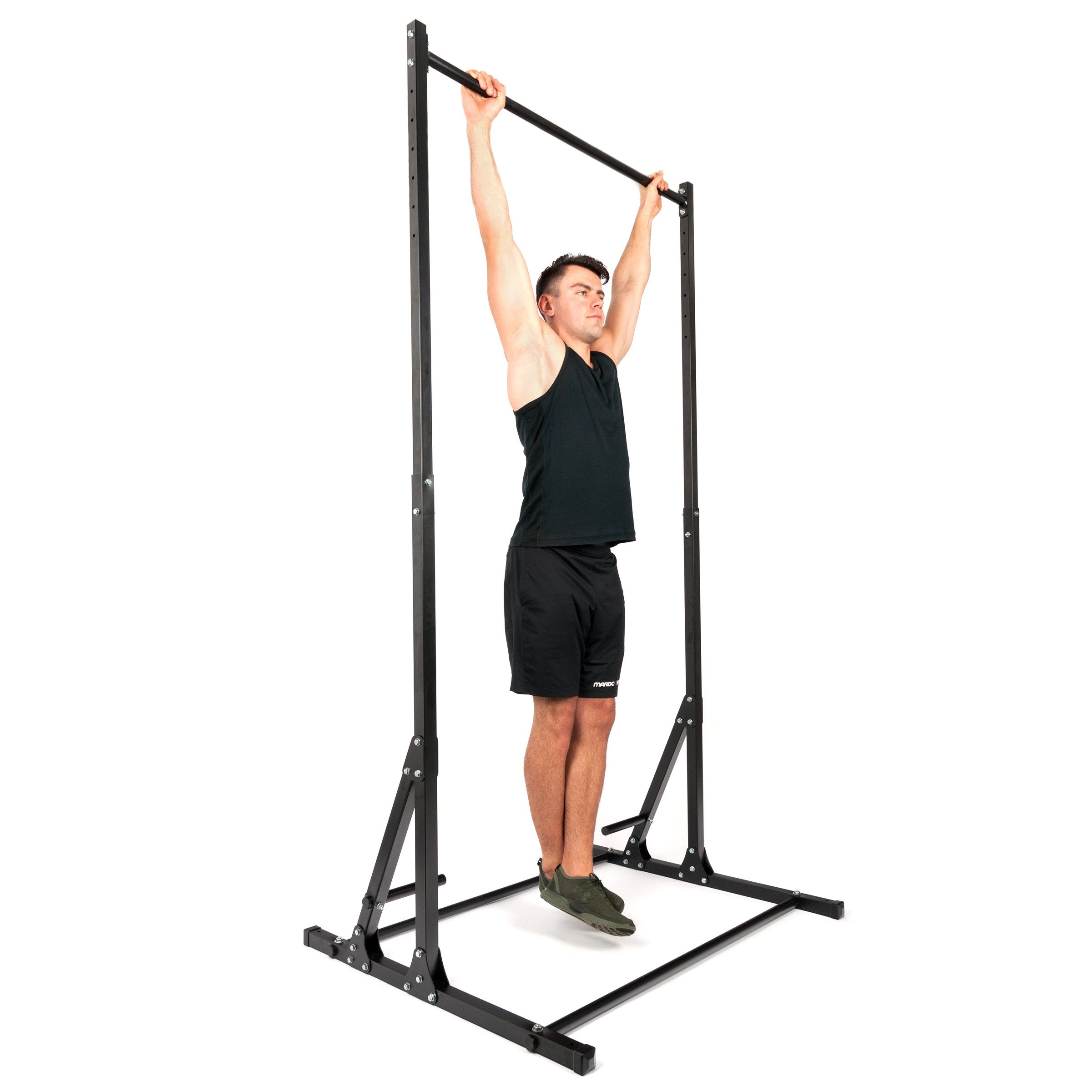 Plastic feet
The plastic feet prevent scratches on the floor. See for yourself how versatile the SG-13 is - use this device for general training!
Strength 150 kg
The SG-13 stationary pole is a guarantee of excellent durability. You can do the most intense training on it without hesitation.
Seven levels of height adjustment
The construction of the stationary bar allows you to adjust its position on seven levels from 184 to 226 cm!
The 7 cm inclination adjustment enables the height to be adjusted according to your wishes.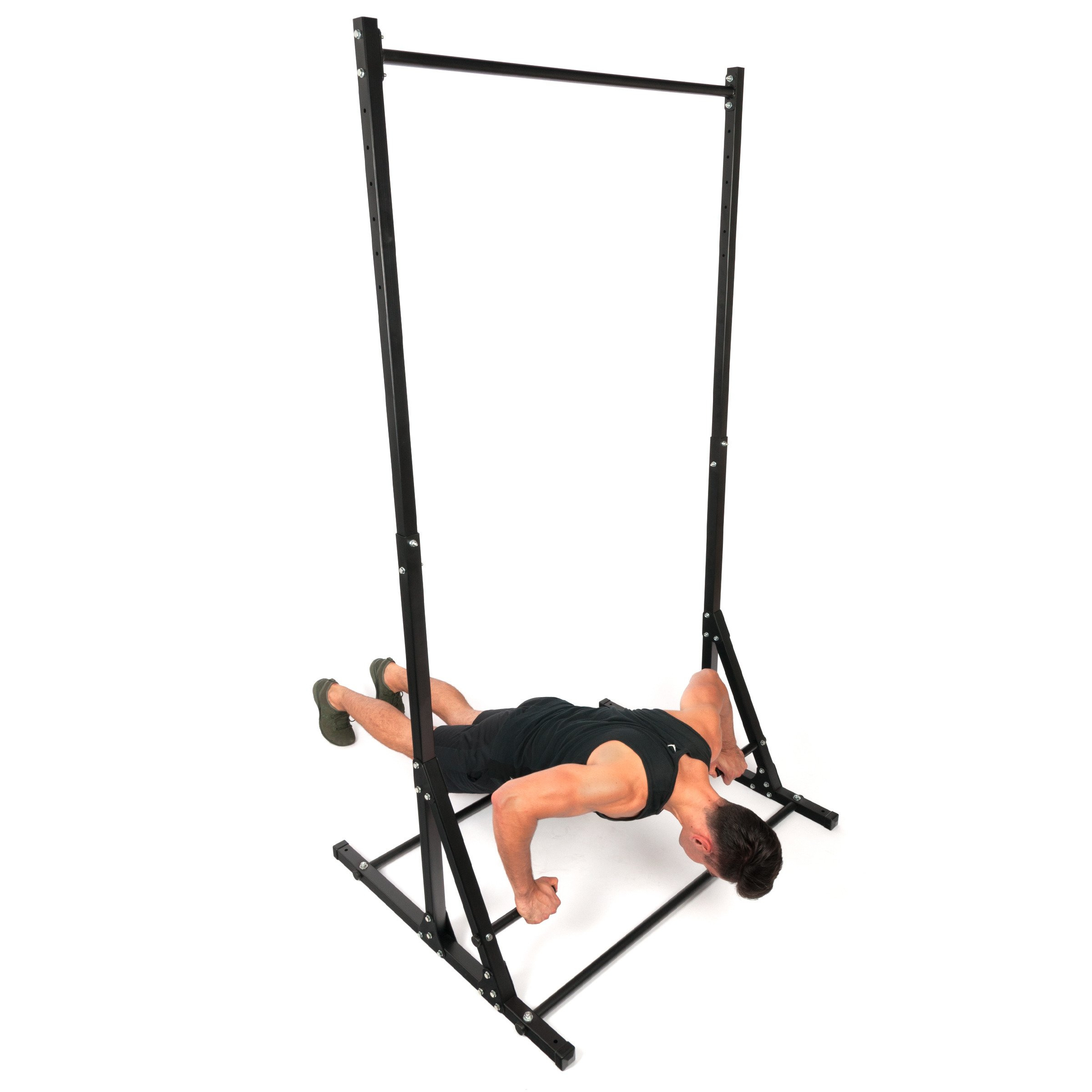 Wysokość uchwytów do pompek
Diameter of the gripping part