Seat To Lift MS-A105 - Marbo Sport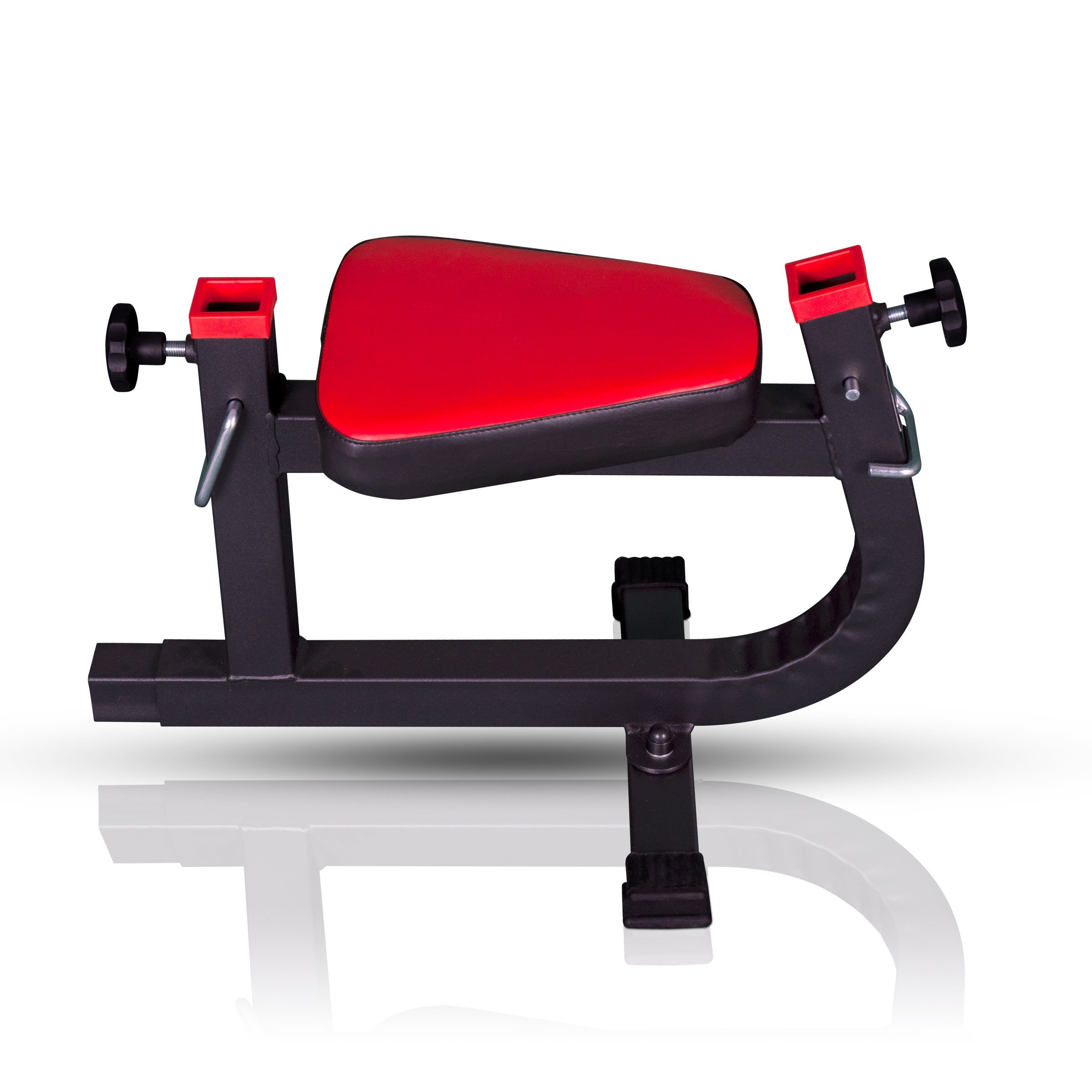 The seat MS-A105 is characterized by a very solid and strong construction. We used the best 50x50x2 cm profile and took care of the professional welds on all sides of the profile.
The seat is equipped with modern and comfortable upholstery with a thickness of 5 cm, which thanks to the optimally adjusted rigidity can easily and ideally adapt to the body.
Thanks to the possibility of mounting two accessories, the functionality and convenience of training improves.
The assembly system is equipped with a push toggle handle, which you can fix the accessories yourself in the selected position.
This device fits into the weight benches of the Semi-Pro series.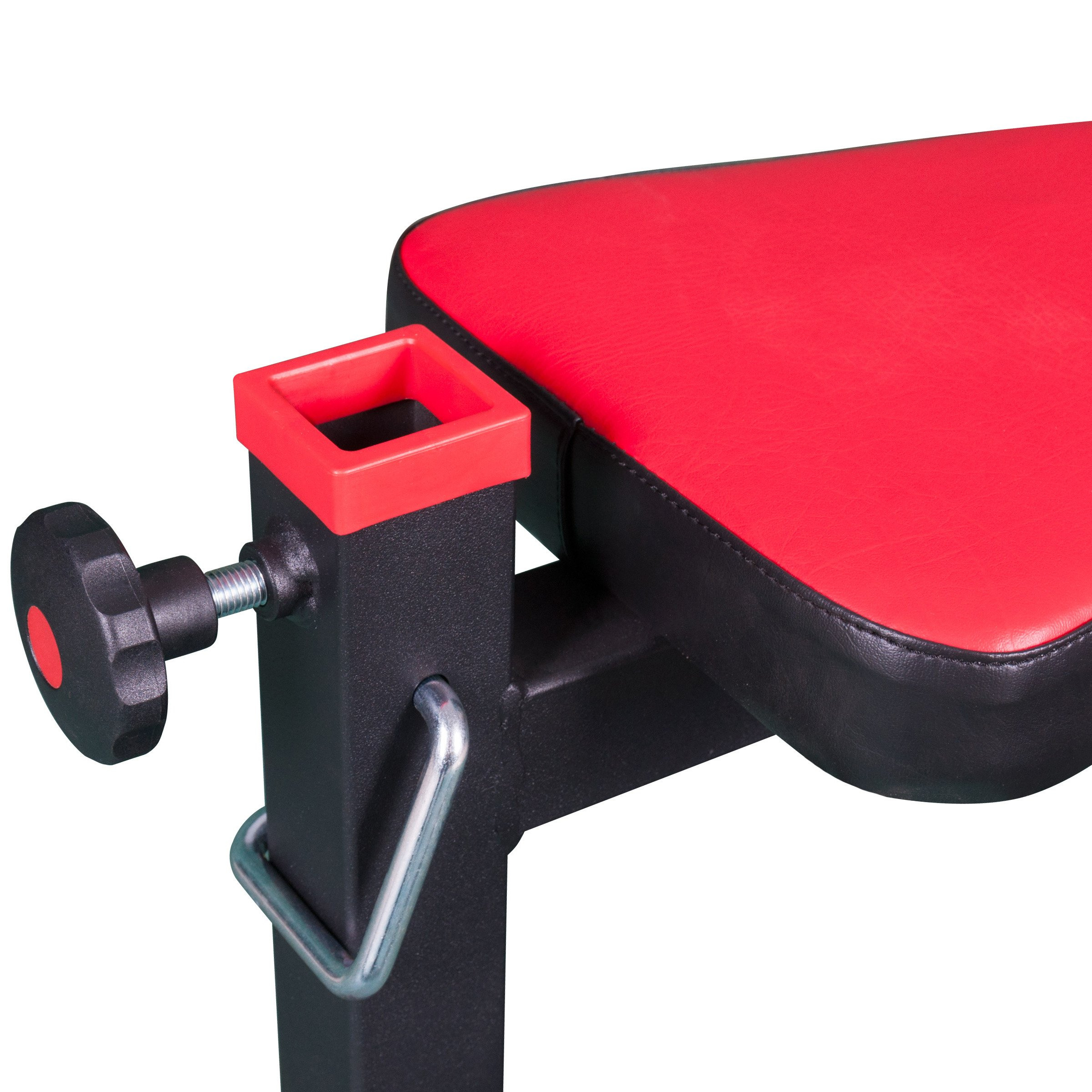 Push toggle handle
You can mount the accessories using the special toggle handle.
Only this construction ensures the safety and stability of your sports equipment during training.
Reinforced padding
The seat has new, comfortable upholstery with a thickness of 5 cm, which thanks to the optimally adjusted stiffness can easily and ideally adapt to the body.
The strong Skai in semi-pro colors is an elegant and ecological material. The core threads COATS pay attention to the strength.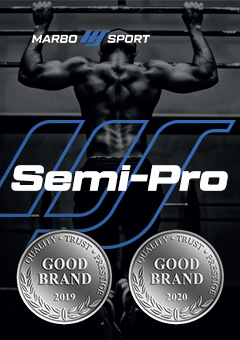 Semi-Pro line - the sports equipment for private use
The Semi-Pro Line was designed for ambitious athletes who value comfort and safety during training. The strong 50 x 50 mm profile with 2 mm wall thickness guarantees the stability of the construction. Thick snap fasteners and high-quality padding in two colors leave no doubt that the sports equipment from Marbo Sport is of top quality. Do not accept compromises - this makes training especially fun!
Marbo was founded over 30 years ago in Starachowice. We started with the production of simple equipment for home gyms, to constantly increase the range and quality of products together with the experience gained. Today we are the leading manufacturer of bodybuilding equipment in Poland, offering world-class equipment. We have built a brand and gained experience that obliges.
Bodybuilding is our passion, and by combining it with modern machinery, we are able to provide the highest quality equipment, made with attention to detail, and above all with your comfort and safety in mind.
The company is based in Starachowice in the Świętokrzyskie Voivodeship. This is where the office, production and warehouse halls are located. It is a base from which all forms of online sales and contact with customers are controlled, from which shipments for individual customers and partner stores are carried out. On the company's map, all roads start from Starachowice.