Power rack MS-U112 - Marbo Sport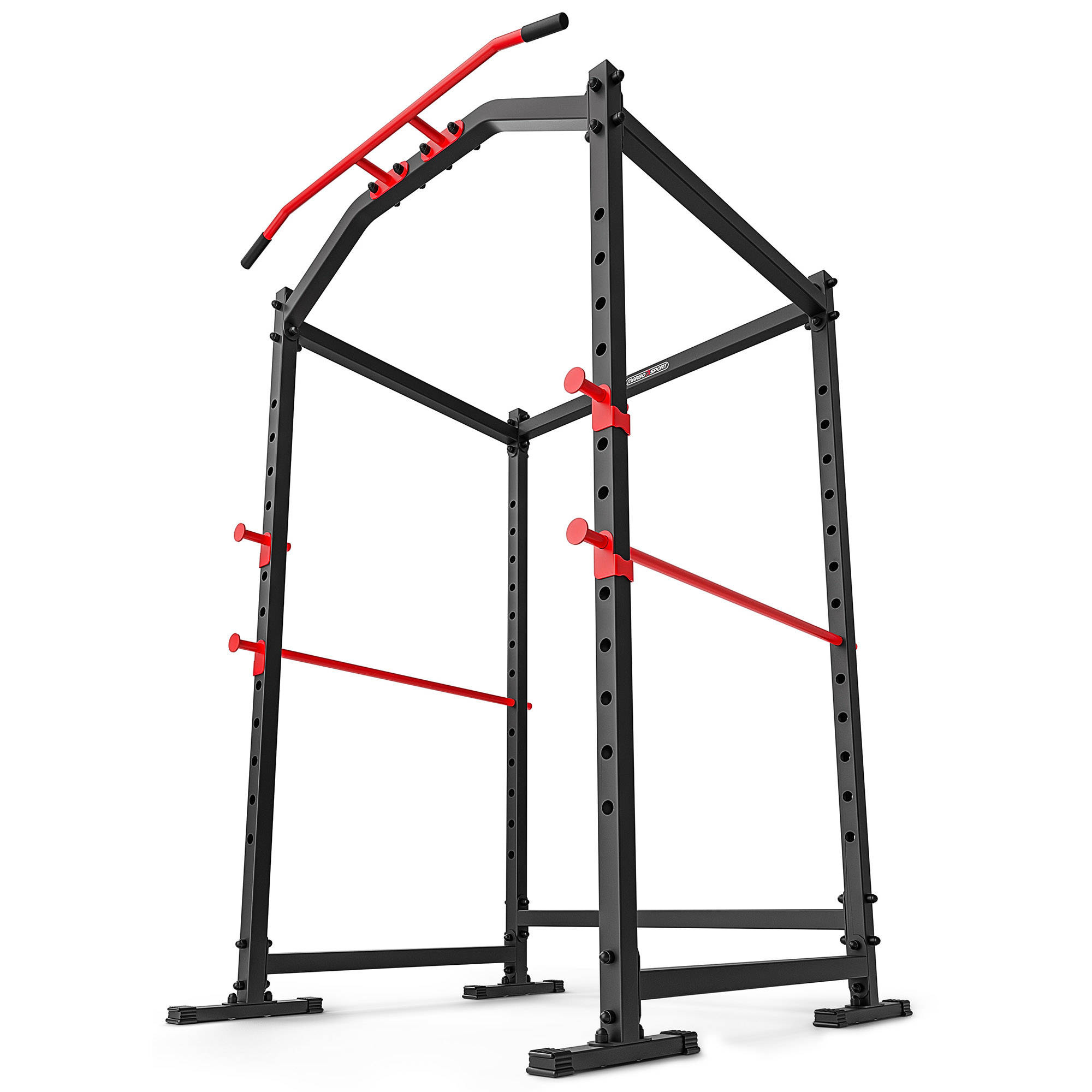 We present the Power Rack MS-U112 with a pull-up bar and two dumbbell racks. Many barbell exercises can be performed on this device. The set includes two resilient storage hooks that can be easily and quickly inserted into the holes.
The emergency bellows have a diameter of 25 mm. There are 13 different height settings for the shelves. The Power Rack also has a pull-up bar with a width of 120 cm and comfortable, rubberized handles.
See what exercises you can do
Squats, barbell
Calf raises
Press
Hackenschmidt squats
Bench press (lying)
Overhead press (lying)
Pull-up bar
The power rack has a pull-up bar, on which pull-ups are performed in three different grip widths can be. On the outside there are comfortable, rubberized handles that guarantee a safe training.
Storage hook
The Power Rack contains two storage hooks on which you can easily and safely place a barbell during squats, shoulder training or bench presses. The hooks can be inserted in 13 different heights, from 43 to 163 cm.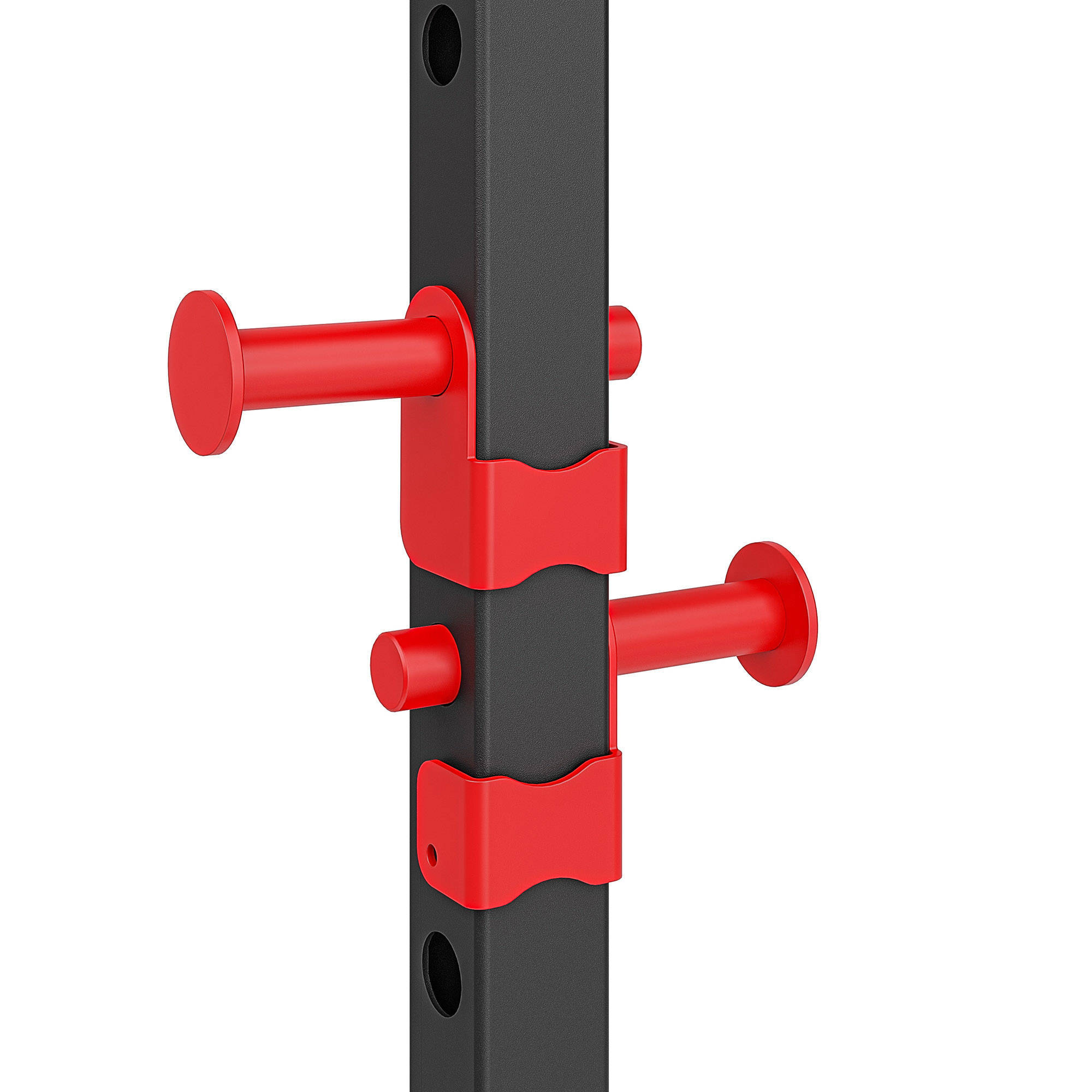 Notablagen
The notablagen are thick sticks with a diameter of 25 mm. They can be inserted at 13 different heights. This allows you to adapt the device to the exercise being carried out.
Rubber foot caps
We know full well that a device for private use must be suitable for different types of soil. Regardless of whether you have parquet floors or something else - this station can be used anywhere. Thanks to the rubber foot caps you can be sure that the floor is protected.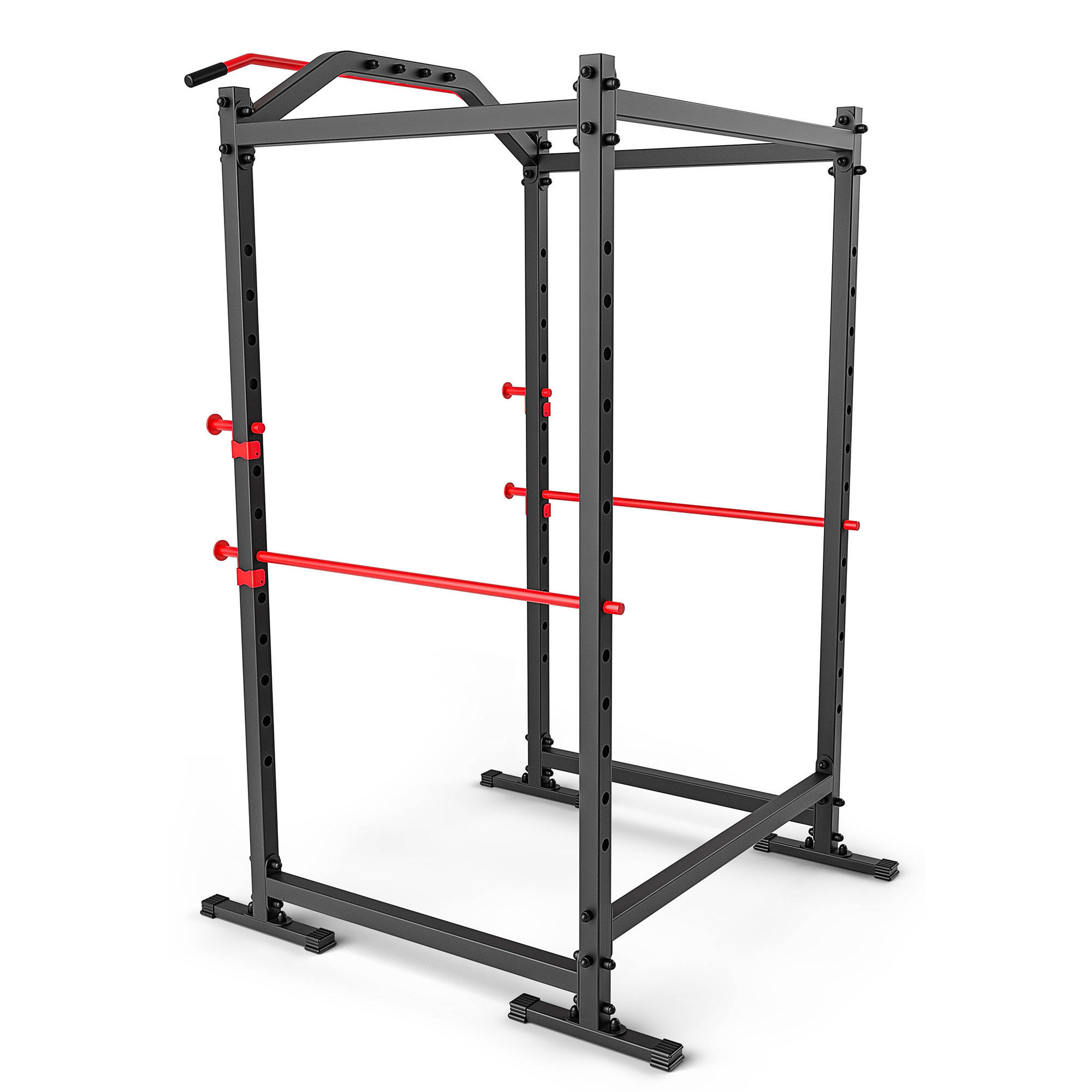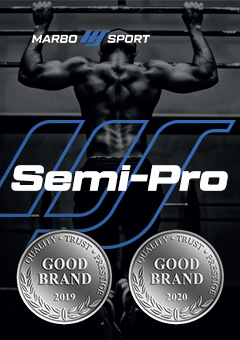 Semi-Pro line - the sports equipment for private use
The semi- Pro Line was designed for ambitious athletes who value comfort and safety during training. The strong 50 x 50 mm profile with 2 mm wall thickness guarantees the stability of the construction. Thick snap fasteners and high-quality padding in two colors leave no doubt that the sports equipment from Marbo Sport is of top quality. Do not accept compromises - this makes training especially fun!
Marbo was founded over 40 years ago in Starachowice. We started with the production of simple equipment for home gyms, to constantly increase the range and quality of products together with the experience gained. Today we are the leading manufacturer of bodybuilding equipment in Poland, offering world-class equipment. We have built a brand and gained experience that obliges.
Bodybuilding is our passion, and by combining it with modern machinery, we are able to provide the highest quality equipment, made with attention to detail, and above all with your comfort and safety in mind.
The company is based in Starachowice in the Świętokrzyskie Voivodeship. This is where the office, production and warehouse halls are located. It is a base from which all forms of online sales and contact with customers are controlled, from which shipments for individual customers and partner stores are carried out. On the company's map, all roads start from Starachowice.