Set MS11 | Double-sided adjustable weight bench MS-L102 + multi-level weight stand MS-S104 - Marbo Sport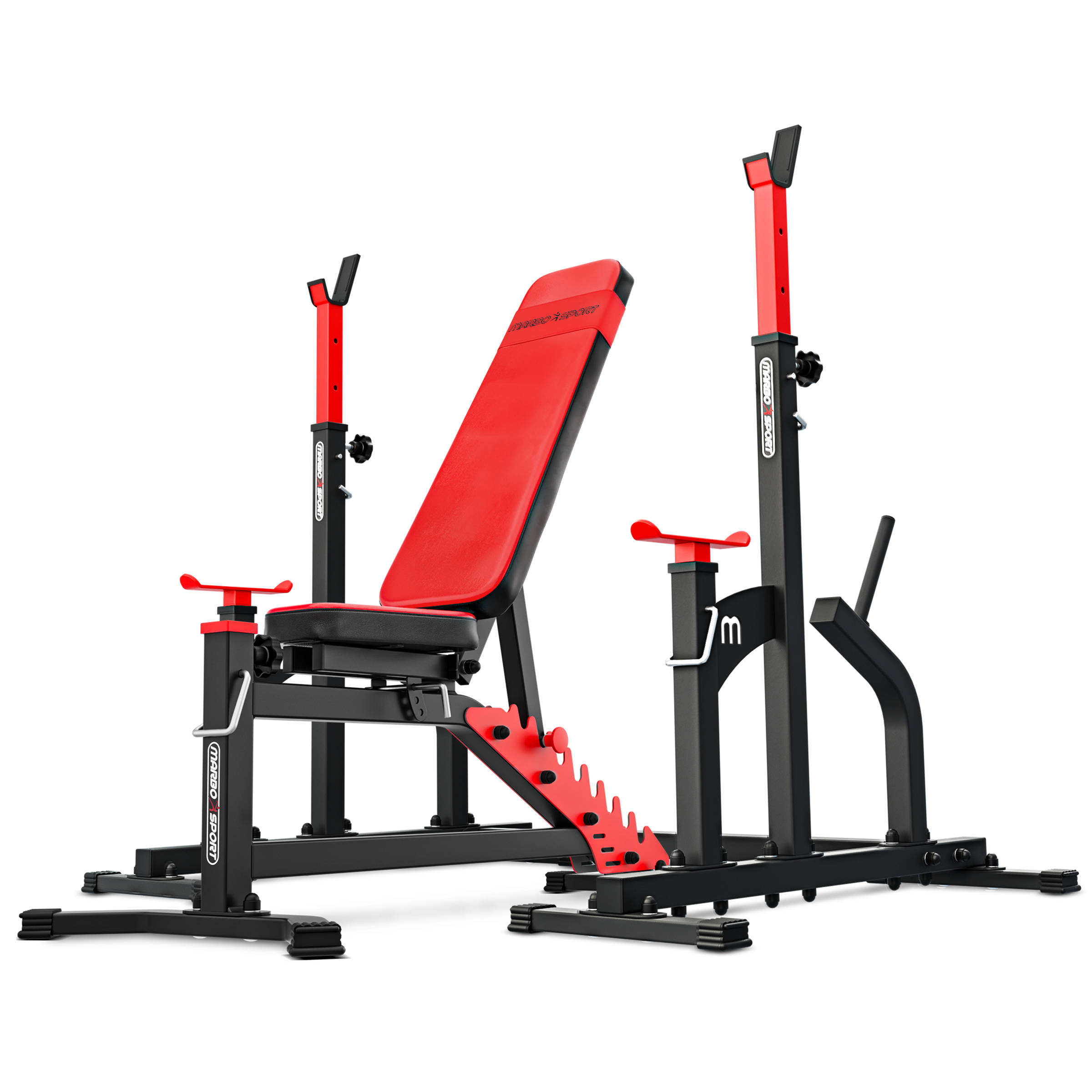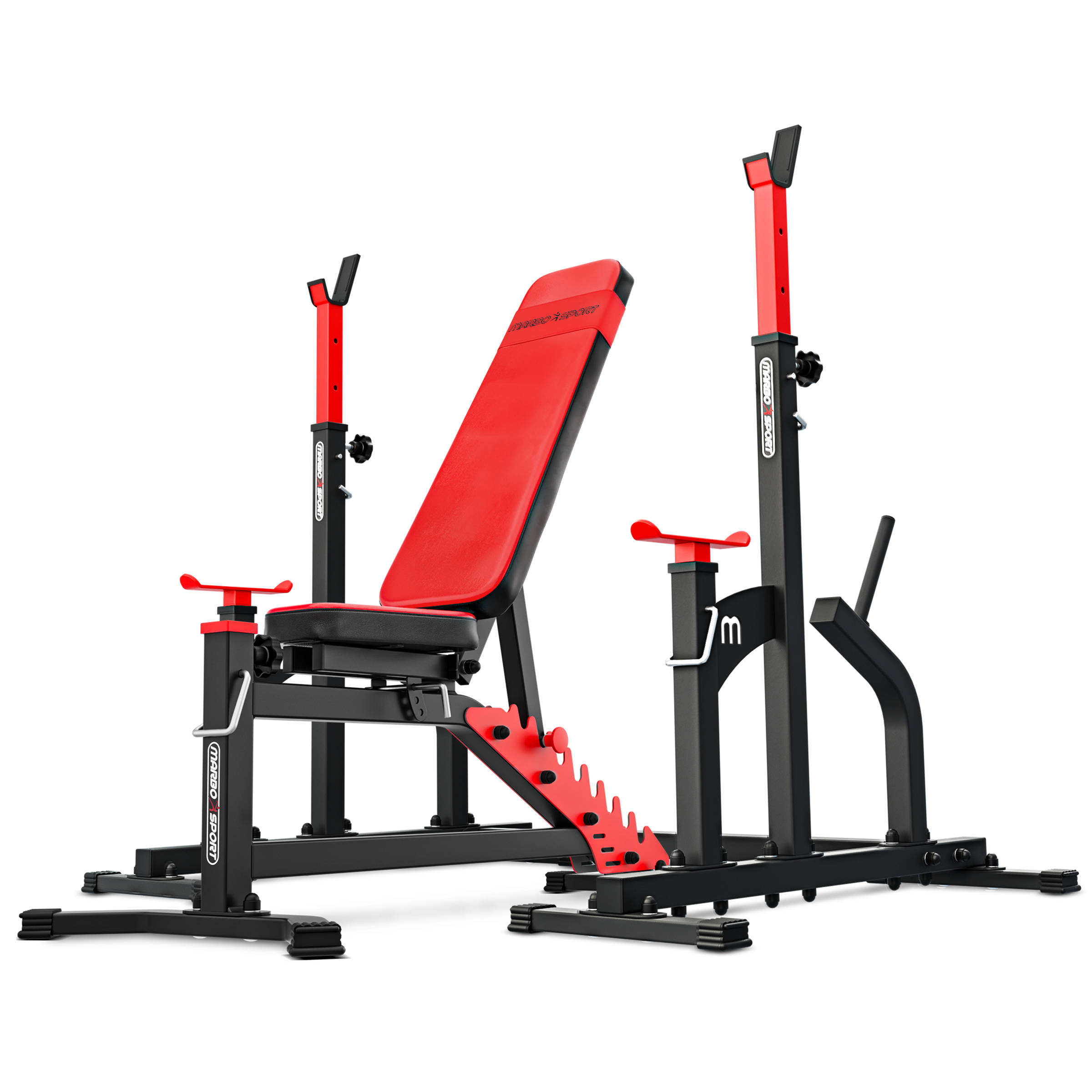 In a set:
Double-sided adjustable weight bench MS-L102
Dumbbell stand (connected) MS-S104
See what exercises you can do
Overhead press (seated), vertical bench, dumbbells
Bicep curls (lying), incline bench, dumbbells
Overhead press (lying), flat bench, dumbbells
Butterfly with dumbbells
Hip flexion, flat bench
Side bends (lying), flat bench
Lateral raises (sitting), dumbbells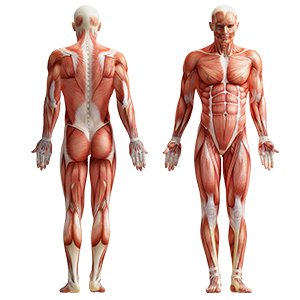 Double-sided adjustable weight bench MS-L102 - Marbo Sport
The weight bench MS-L102 is equipped with modern and comfortable upholstery with a thickness of 5 cm. The padding can easily adapt to the body because it has an optimal rigidity.
In this model we used a backrest adjustment. This solution provides 10 angles for backrest adjustment, including a negative angle.
MS-L102 has a handle for an additional curl desk, lat pulldown or leg trainer. Thanks to these accessories, you make this weight bench a universal and differentiating piece of sports equipment for private use.
This model is ideal for the person who has little space for fitness equipment at home.
The double-sided weight bench MS-L101 has modern upholstery that is very comfortable.
The padding is 5 cm thick and adapts perfectly to the body.
The strong Skai in semi-pro colors is an elegant and ecological material. The core threads Coats Epic pay attention to the strength.
The weight bench has 10-stage adjustment options for the backrest.
The 3-stage adjustable seat allows optimal adjustment to the backrest angle. The correctly positioned seat ensures a stable position during training.
Dumbbell stand (connected) MS-S104 - Marbo Sport
The dumbbell stands have 3-stage adjustment of the distance.
This allows you to adjust the stand ideally to the length of the bar.
The two bars with a length of 22 cm and a diameter of 25 mm allow the holding of weight plates with a diameter of fi25 mm or larger.
The strong construction is made of the 50x50x2 mm profile.
The safety is ensured by the large area of ​​the base.
The dumbbell stands have a 3-step distance: 100, 110 and 120 cm.
Thanks to this solution, you can train with different bars.
The distance can be changed using the push toggle handle. It stabilizes the whole device.
MS-S104 has 8 levels of height adjustment, from 95 to 165 cm.
This allows you to easily adapt the dumbbell rack to your own preferences.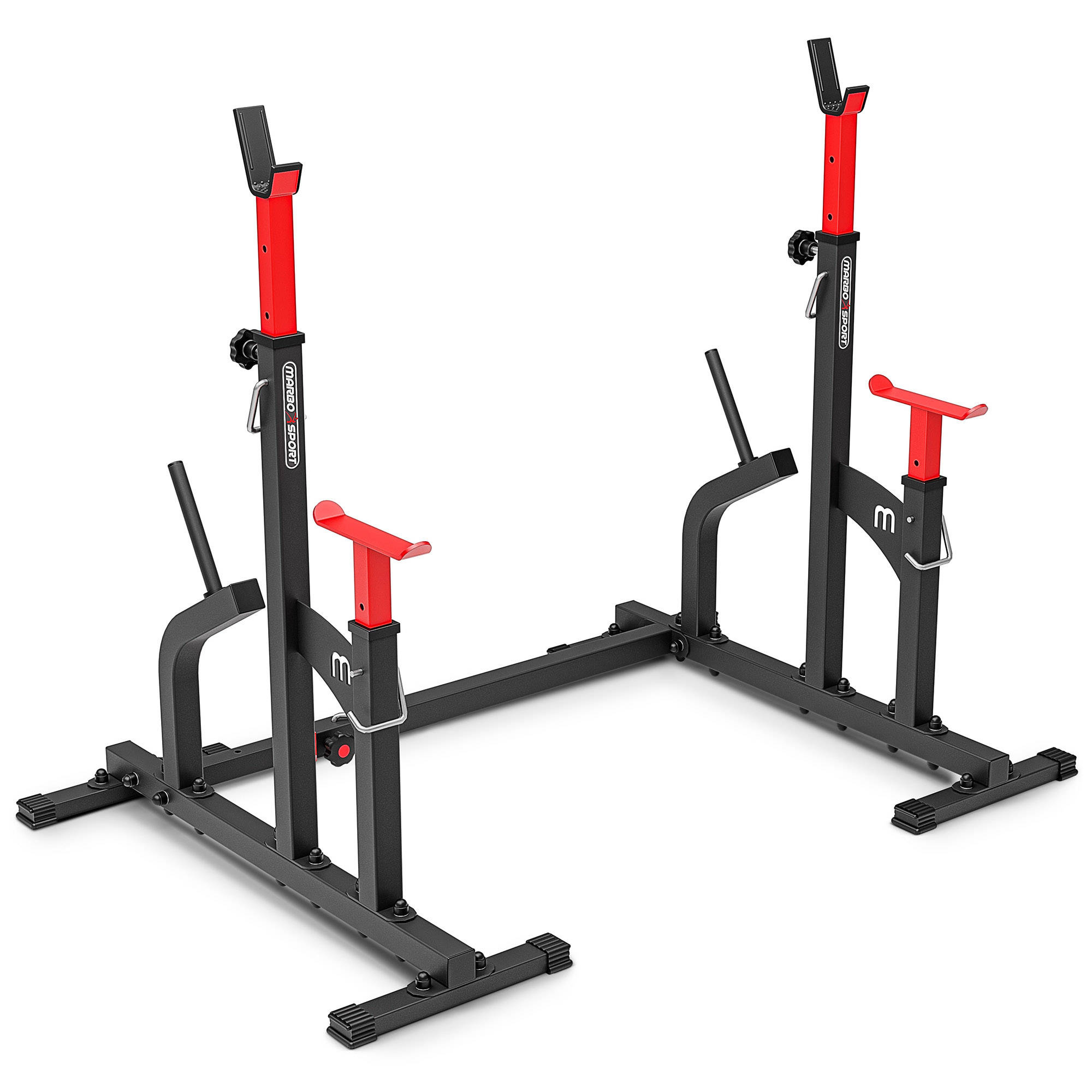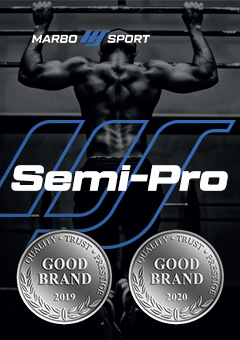 Semi-Pro Line - the sports equipment for private use
The Semi-Pro Line was designed for ambitious athletes who value comfort and safety during training. The strong 50 x 50 mm profile with 2 mm wall thickness guarantees the stability of the construction. Thick snap fasteners and high-quality padding in two colors leave no doubt that the sports equipment from Marbo Sport is of top quality. La Do not compromise - this makes training especially fun!
Mounting to a wall or ceiling
Weight plates and bars in set
Double-sided adjustable weight bench MS-L102
Length: 134 cm / 147 cm (at 0 ° backrest angle),
Backrest dimensions: 81 x 27 cm,
Seat dimensions: 30 x 27 cm,
Backrest adjustment: 10 positions,
Seat adjustment: 3 positions,
Execution: powder coating
Dumbbell stand (connected) MS-S104
Height: max. 178 cm / min. 108 cm,
Width: max. 160 cm / min. 140 cm,
Insurance: 58 cm / height max.: 88 cm,
Setting the distance: 3 levels / 100 cm, 110 cm, 120 cm, 120 cm,
Height adjustment: Stand: 8 levels; Insurance: 7 levels,
Execution: powder coating,
Dumbbell stand: connected
Marbo was founded over 40 years ago in Starachowice. We started with the production of simple equipment for home gyms, to constantly increase the range and quality of products together with the experience gained. Today we are the leading manufacturer of bodybuilding equipment in Poland, offering world-class equipment. We have built a brand and gained experience that obliges.
Bodybuilding is our passion, and by combining it with modern machinery, we are able to provide the highest quality equipment, made with attention to detail, and above all with your comfort and safety in mind.
The company is based in Starachowice in the Świętokrzyskie Voivodeship. This is where the office, production and warehouse halls are located. It is a base from which all forms of online sales and contact with customers are controlled, from which shipments for individual customers and partner stores are carried out. On the company's map, all roads start from Starachowice.