Preacher curl attachment MS-A101 - Marbo Sport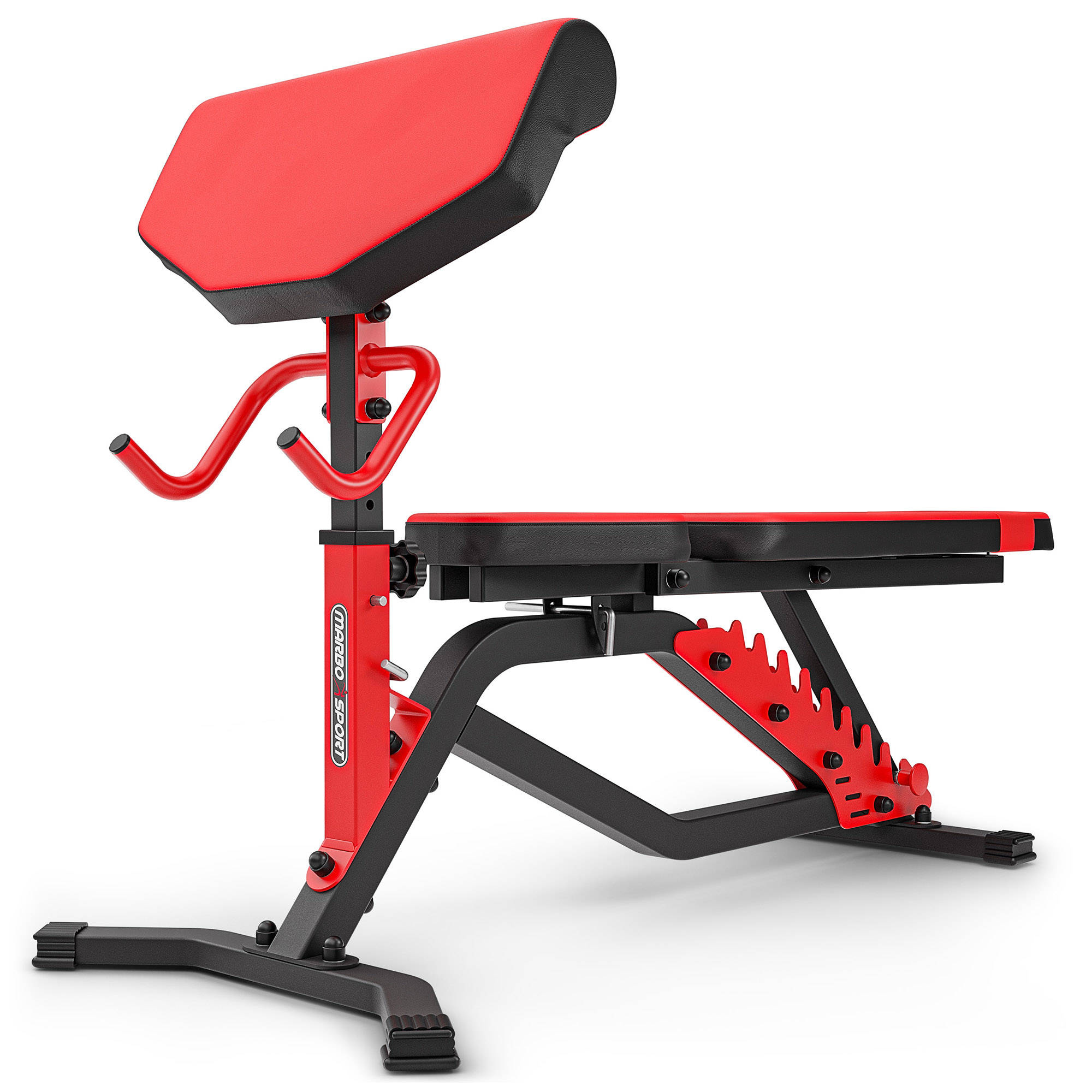 Le bureau curl est l'accessoire le plus populaire pour les bancs semi-pro Marbo Sport.
Le bureau curl a une étagère supplémentaire pour les barres d'haltères. Le rembourrage modern est également un gross plus. L'étagère fonctionnelle peut être chargée jusqu'à 150 kg.
Le bureau curl en combinaison avec un banc de musculation est parfait pour les personnes qui n'ont pas beaucoup d'espace à la maison.
Le rembourrage modern d'une épaisseur de 5 cm est très confortable et a une forme idéale pour l'entraînement. Le cadre est particulièrement stable grâce au profilé de construction de 40 x 40 mm. La hauteur du bureau curl peut être ajustée en 5 étapes.
Cet article s'adapte uniquement aux bancs de musculation de la gamme Semi-Pro.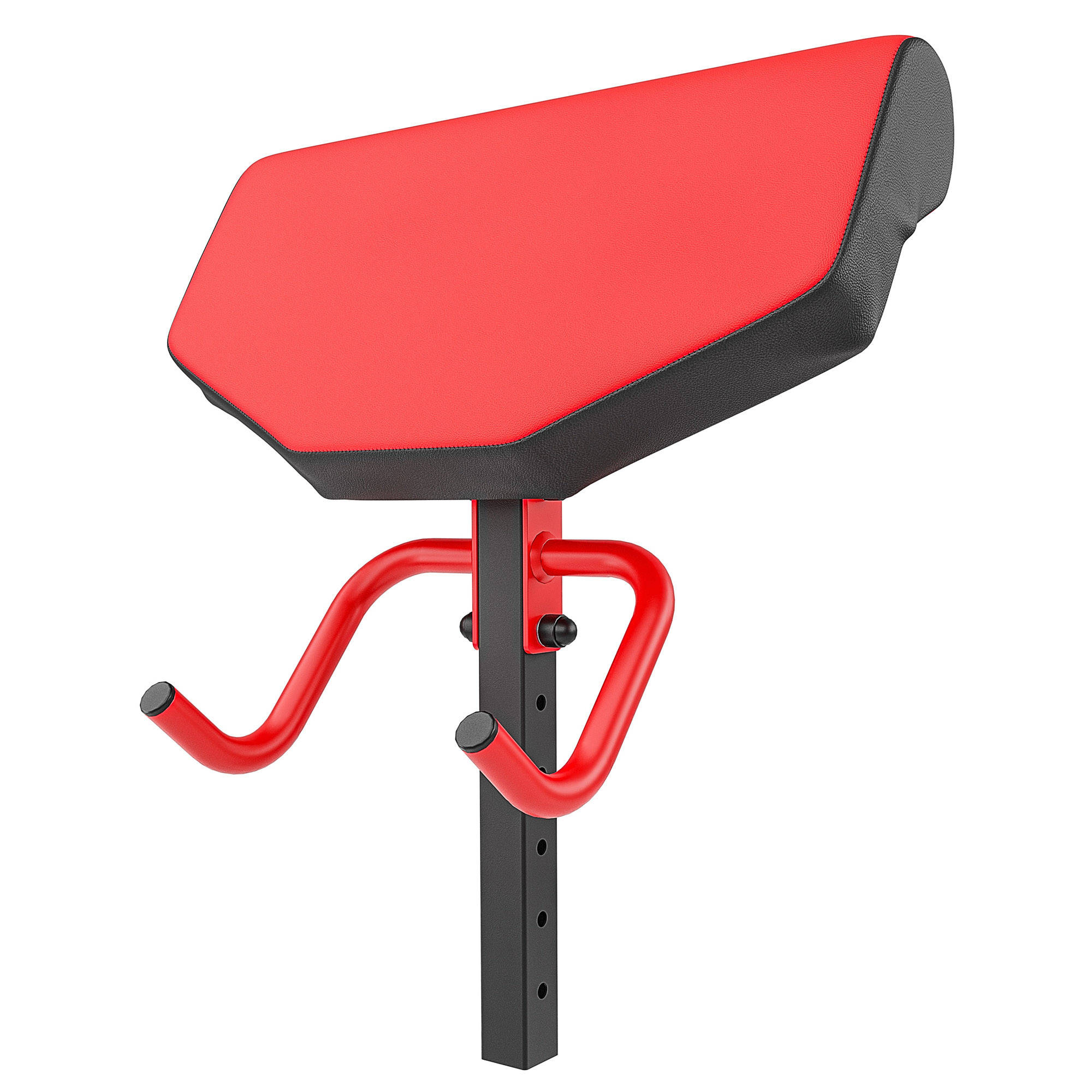 Découvrez les exercices que vous pouvez faire
Boucles Scott, banc Scott, haltères
Boucles d'avant-bras, banc Scott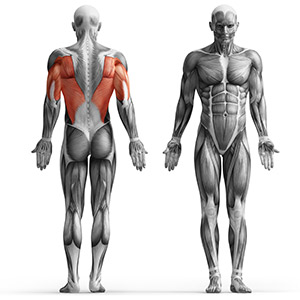 Etagère intégrée
The modèle MS-A101 dispose d'un support d'haltères supplémentaire. Il assure un entraînement plus confortable.
rembourrage renforcé 5 cm
Le banc de musculation est doté d'un rembourrage modern et confortable d'une épaisseur de 5 cm.
Le cuir synthétique résistant aux couleurs semi-pro est un matériau élégant et écologique qui augmente la fonctionnalité.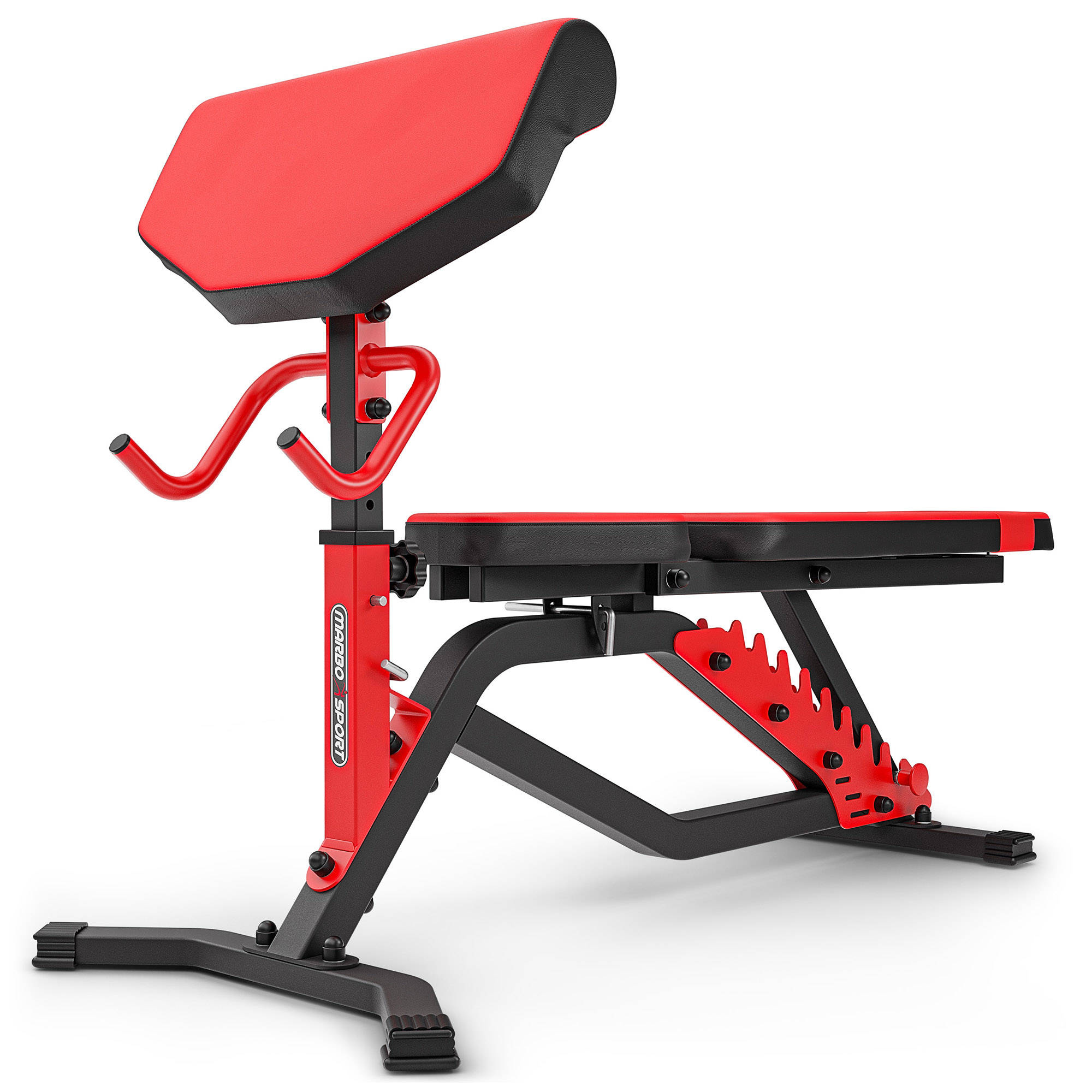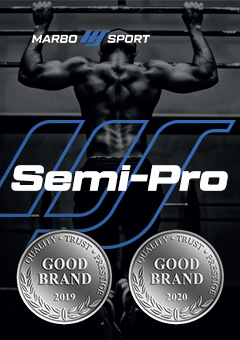 Ligne Semi-Pro - l'équipement sportif à usage privé
La ligne Semi-Pro a été conçue pour les athlètes ambitieux qui apprécient le confort et la sécurité pendant l'entraînement. The profile sturdy de 50 x 50 mm with a épaisseur de paroi de 2 mm garantit the stability of the construction. Of boutons-pression épais et un rembourrage de haute qualité en deux couleurs ne laissent aucun doute que l'équipement de sport de Marbo Sport est de qualité supérieure. N'acceptez pas de compromis - cela rend l'entraînement particulièrement amusing & nbsp ;!
Marbo was founded over 30 years ago in Starachowice. We started with the production of simple equipment for home gyms, to constantly increase the range and quality of products together with the experience gained. Today we are the leading manufacturer of bodybuilding equipment in Poland, offering world-class equipment. We have built a brand and gained experience that obliges.
Bodybuilding is our passion, and by combining it with modern machinery, we are able to provide the highest quality equipment, made with attention to detail, and above all with your comfort and safety in mind.
The company is based in Starachowice in the Świętokrzyskie Voivodeship. This is where the office, production and warehouse halls are located. It is a base from which all forms of online sales and contact with customers are controlled, from which shipments for individual customers and partner stores are carried out. On the company's map, all roads start from Starachowice.